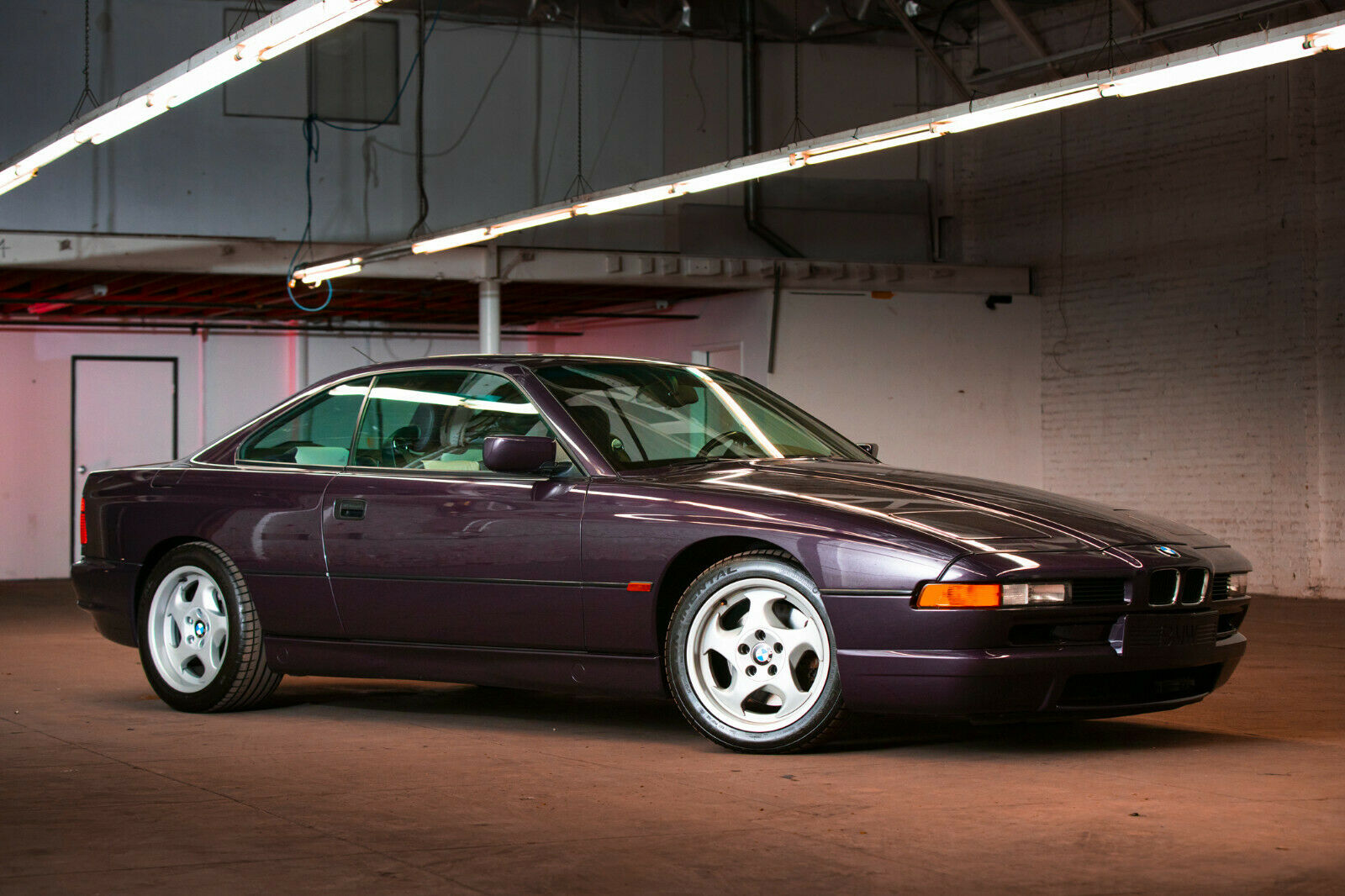 You can say that all examples of a model are the same regardless of color, and I will respect that as you opinion. But let's be honest, they're not. Pull up to a stop light in a black M3 and sure, some will take notice. Pull up to a light in a Phoenix Yellow Metallic example, and – love it or hate it – you'll get attention. Which brings us to today's car…one of the ultra-rare 850CSis originally imported to the United States.
Though they're all the same specification, of the 225 imported here, one is a bit special. That's because it was ordered through BMW's Individual program in Daytona Violet over Lotus White and Daytona Violet leather. I think I'm in love!
Year: 1995
Model: 850CSi
VIN: WBSEG9321SCD00162
Engine: 5.6 liter V12
Transmission: 6-speed manual
Mileage: 39,800 mi
Location: Encino, California
Price: Reserve Auction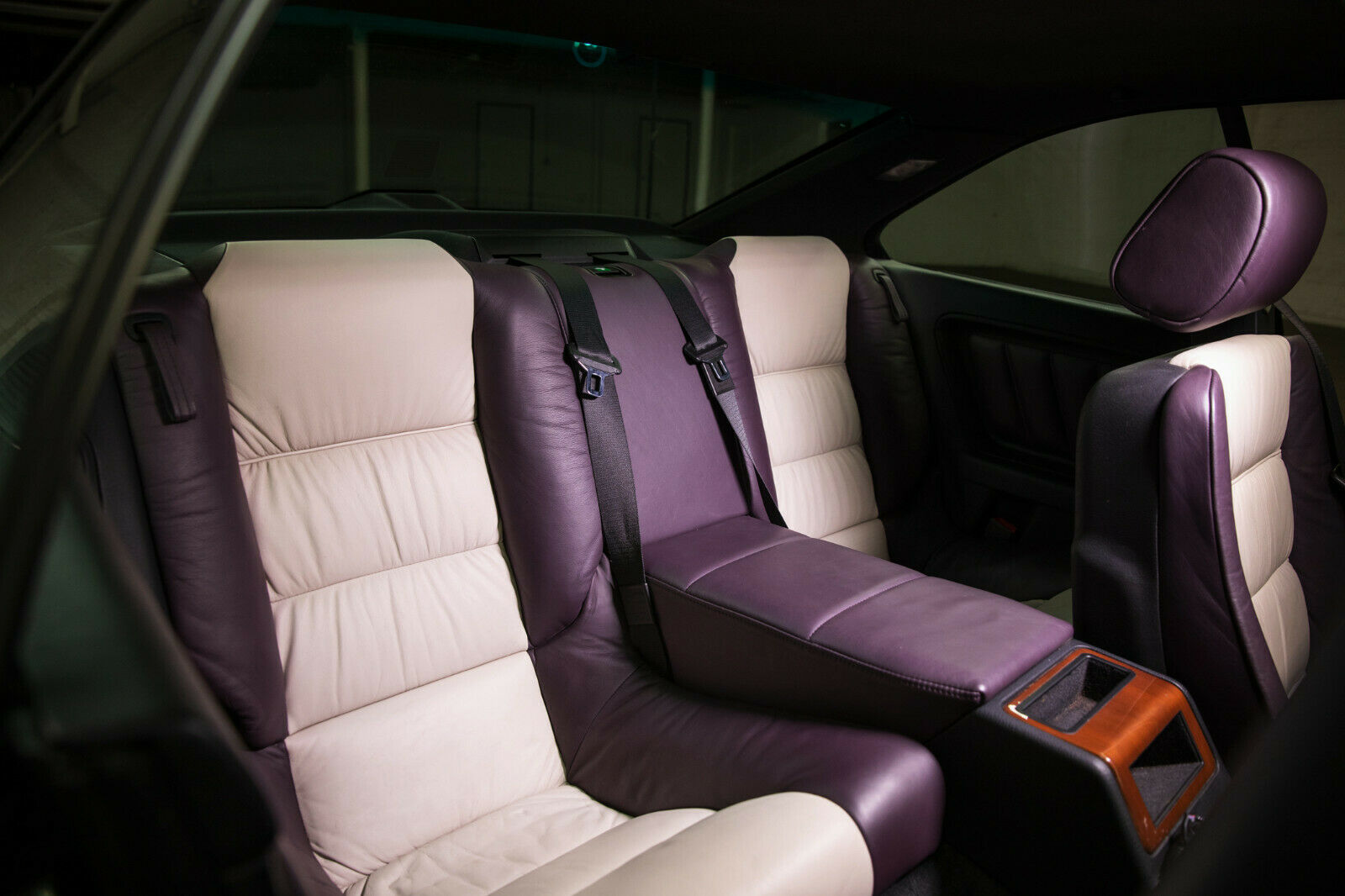 Hi folks. Alec Cartio, BMW E31, 8-Series specialist, with the most unique BMW 850CSi that has been in the US market.

1995 Model-year, BMW Individual Daytona Violet on Lotos White/Daytona Violet color combination with only 39800 Original miles from new. For more information on this car, please see the film provided in this ad. Also, I will be putting a dropbox folder link here shortly with partial service records, more photos, undercarriage photos and full carfax. The car is currently in Los Angeles California at CARTIOLOGi headquarters. Current owner has had the car for about two years. The car can bee seen and inspected in Encino 91316. PPi's are welcome. This is the ONLY 850CSi in the world in this color combination. No accidents or body repairs. Clear title at hand. All original paint except for rear bumper which was repainted a year ago due to scratches and some chips. Engine and transmission work flawlessly. All electronics are in good order and anything needed has been sorted out. 5 owners since new, mostly in California. (please see carfax link)Recent maintenance includes, transmission fluid change, oil, filter and fluid changes, new phone, new ash tray, new antenna, paint correction, rear rubber spoiler removal (non-bolted), seat motor repair, headliner repair, seat leather refresh, undercarriage steam wash and new radio. Tires are from late 2013/early 2014 The US-850CSi has a V12, 380HP, 5.6L engine from the M division. It also has a 6-speed transmission along with Wood interior, CSi suspension, rear diff, breaks, M-bodykit and exhaust. If interested, please email or contact me via phone at Cartiology Films or directly via EBAY.

https://www.dropbox.com/home/CSi%20CD00162%20Daytona%20Violet%20-%20Lotos%20White

FILM


Carfax Link https://www.carfax.com/api/consumers/74271693/report/email/588f0e37b7fd45f66473c2a6443e14e4a9fba9d1c6b06a3c4ddca7a95e01902d6f9c58111f3c5306

On Aug-26-20 at 21:53:21 PDT, seller added the following information:

Welcome to start of day one of ten. I'll be updating with greetings everyday in style with BAT and C&B. Serious bidders and interested parties, please keep in touch with me via contact seller to arrange for a pre-purchase inspection and/or test drive. I also ship internationally as well as US based carriers. I have sold 30+ CSis and other E31s in the past 2 years.

On Aug-26-20 at 21:55:57 PDT, seller added the following information:

You can also reach me via phone (818) 395 5765 or email, alec.cartio@cartiologyfilms.com
Please visit my website for Classic Car Films. www.cartiologyfilms.com

On Aug-27-20 at 07:12:25 PDT, seller added the following information:

Good Day everyone and welcome to start of Day 2 of 10. I'll be here for the next 9 days to answer any questions and requests regarding this beautiful CSi. Please feel free to contact me with any such wishes. Please have a look at the film I made for this car in this link here. https://www.youtube.com/watch?v=TXCoqg9p0ps&t=431s
This CSi has been maintained and repaired when needed at my own specialty shops and by myself for the past 2.5 years here in Southern California. My team and I specialize in E31s.

Kind regards
Alec Cartio, Cartiology Team.

On Aug-28-20 at 08:26:16 PDT, seller added the following information:

Good Day everyone and welcome to start of Day 3 of 10.

Today, I'd like to let everyone who is interested to know more about these special cars, The CSi's. There were 1510 official BMW Factory CSi's made for the worldwide market, out of which 225 came to USA and are know as US-Spec CSi's. This is car number 162, individual order for palm Springs California in 1995. All CSi's were manuals with S70 engines, lower and stiffer suspension, lower gear rear diff ratio, M-kit body, M-mirrors (in Europe), Four Wheel Steering (In Europe), interior luxury wood (in US), M-Door handles and special interior stitching.
386-Horsepower and an engine developed at the BMW Motorsport division with a 6-speed manual gear box.
These are the reasons why the CSi's are a lot more valuable than I's and Ci's.

What sets this car apart is that it is the only 8-Series in the world in this color combination. Daytona Violet on Lotos White/Daytona Violet matching interior.

Regards
Alec Cartio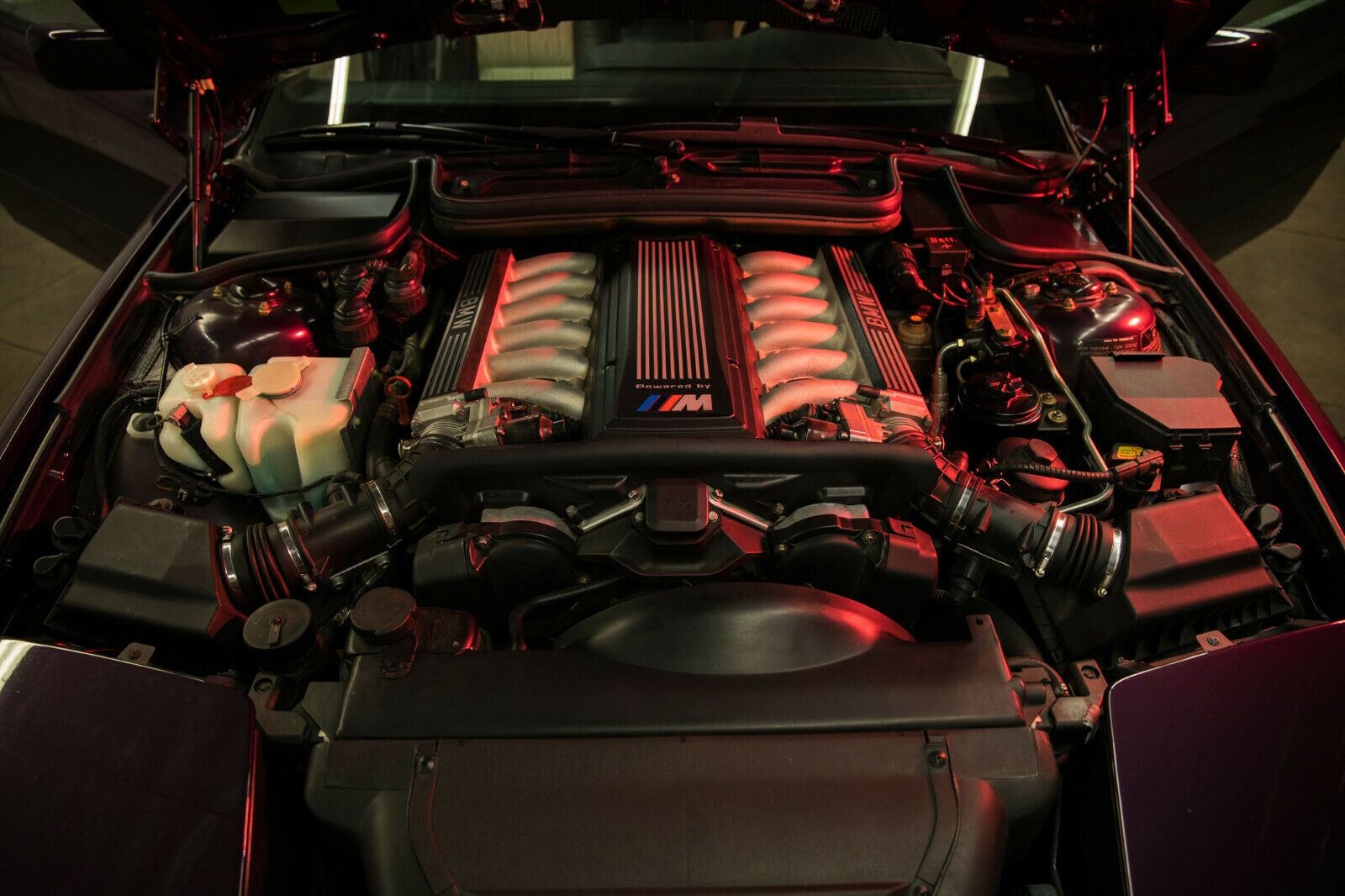 I don't think anyone needs a primer on the CSi, but in case you do, BMW Motorsport GmbH took the M70 and beefed it up seriously. Bored out to 5.6 liters and with compression bumped up and revised electronic programing, the resulting S70 took BMW's V12 from 296 horsepower to 372 with 420 lb.ft of torque on tap. Macht schnell, indeed! But there were a host of other changes; offered only with a manual 6-speed gearbox, the CSi also got a quicker steering rack, Euro M5 brakes, shorter and stiffer springs, and M System II 'Throwing Star' 17″ staggered wheels. A new body kit made the elegant E31 look much more menacing, too. Europeans even had the option of 18″ M Parallels and, amazingly, 4-wheel steering.
This one takes all those components and throws in an ultra-rare color combination from BMW Individual. The seller claims that it's the only one in the world, though we looked at a similar Daytona/Daytona 1993 example a few years back. That one has a slightly different interior obviously, so maybe the claim is correct. But it doesn't matter; it's an ultra-rare CSi in an exclusive color, great condition, and with low mileage. If you have to ask…
-Carter