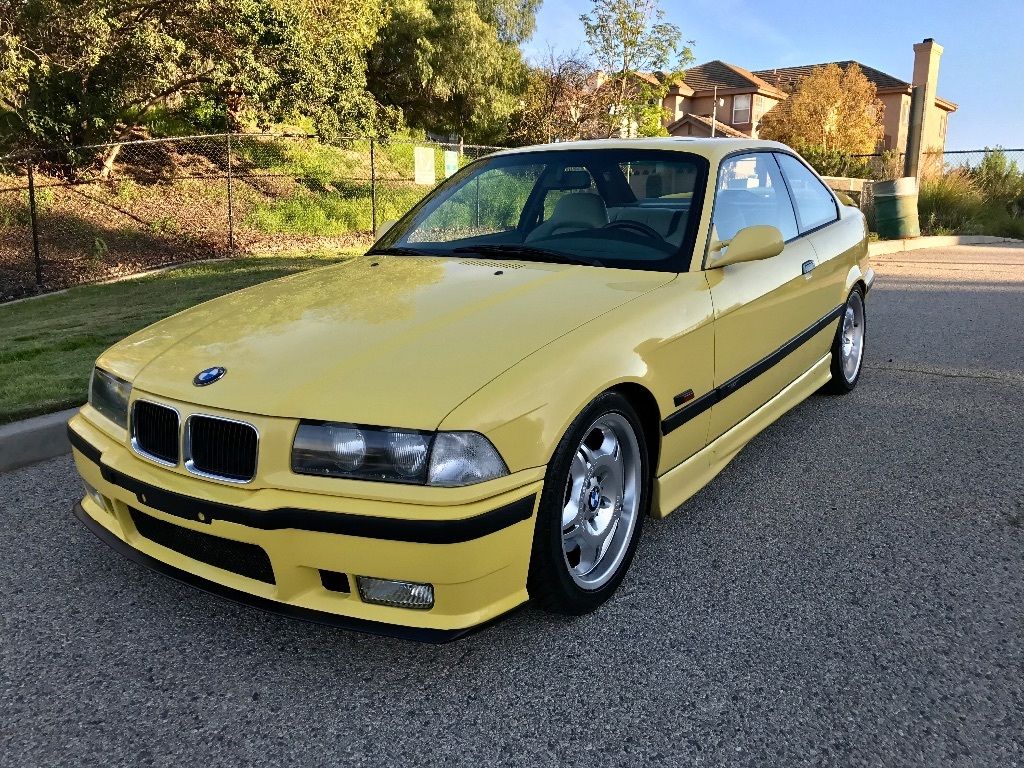 A little over a year ago, I took a bit of a gamble and plunged into M3 ownership. At the time, I was reasoning that the E46 market wasn't likely to dip much lower in the immediate future, as the E36 market was already trending upwards. As a result, I paid (what I felt was) a reasonable premium for a low mileage, excellent original condition example in a very rare color. At least on the surface, it would seem that my decision was correct; since purchasing that car, some E36 sales have gone through the roof as documented on these pages. Further, E46 sales of clean, original examples (especially 6-speeds) appear also to be heading upwards, as witness by the 2003 currently on Bring A Trailer. With a few days to go, bidding is past $25,000 – money that until now was considered reserved only for the Competition Package cars.
But back to the E36 market and this particular example. The cars that have pulled really strong numbers in the second generation M3 are the European specification models or the super-limited Lightweight edition. Still, that doesn't mean that a clean normal U.S. specification M3 also isn't heading upwards. Take this early '95, for example: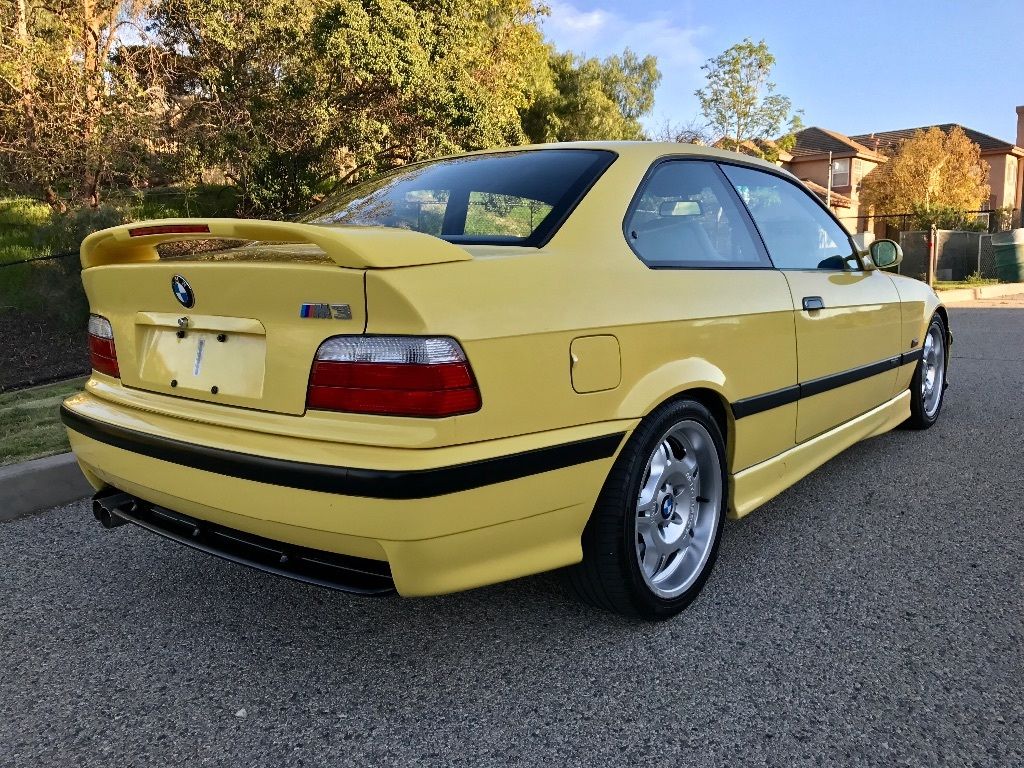 Year: 1995
Model: M3
Engine: 3.0 liter inline-6
Transmission: 5-speed manual
Mileage: 78,000 mi
Price: No Reserve Auction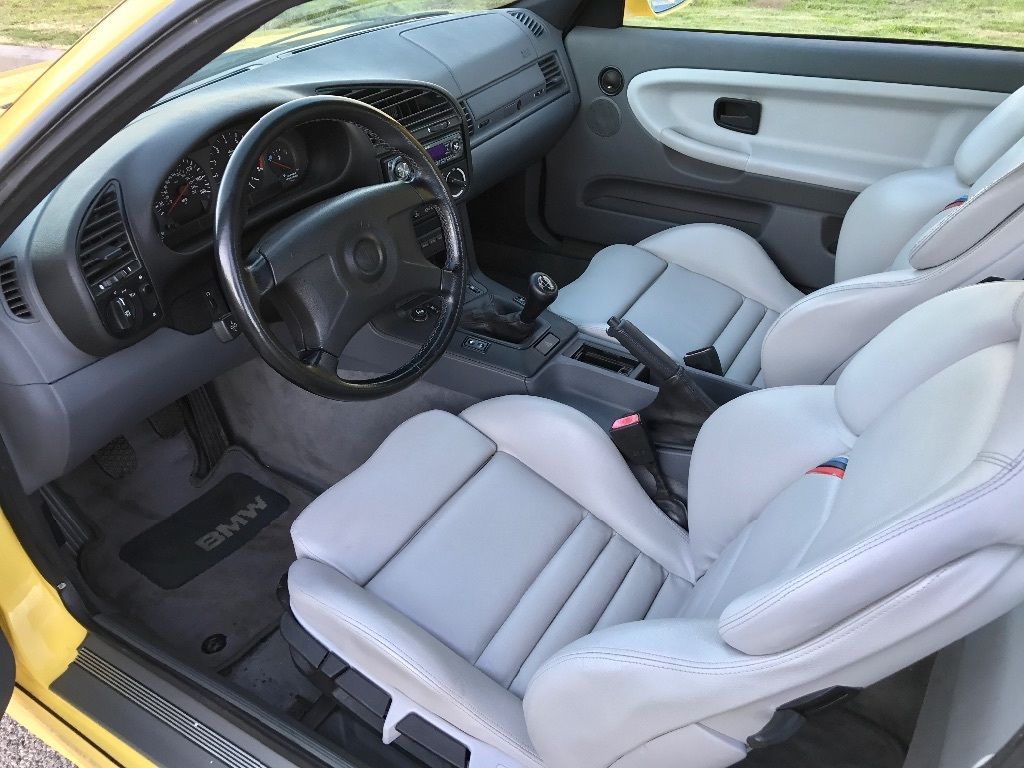 Hello reluctantly putting up my prized possession 95 Dakar yellow m3
for sale never thought of selling it but I'm moving onto a different car this was my dream car and couldn't be happier owning it been a blast here's some highlight info

I'm the second owner I originally purchased this car back in 2011 with only 75k on the car. I looked hard and long do find a clean Dakar M3 and when I saw this one I had to have it.

Basic specs

-clean title in hand
-never been in any accidents
-all original
-everything works as it should
-5 speed Manual
-clean CARFAX
-low miles 78,000
-all matching vins

Repairs/maintenance completed during my ownership

-new sacs clutch kit with flywheel (transmission fluid was changed at this time) @70k

-new belts and tensioners

-new Stewart water pump with metal perpeller

-new control arm bushing @78k

-new battery Bosch @77k

-outside temp sensor @73k

-Bosch spark plugs are coil packs @75k

-new front brakes and rotors all around less than 500 miles (fluid was flushed at the Same time)

-differential fluid was done @71k

-coolant flushed @78k (new coolant expansion
Tank as well)

-car doesn't leak a drop of oil

-new tires

I know what my car is worth and if you know about this cars you do to If you looking for a cheap m3 then keep looking because you won't find it here! My reserve will be fair based on comparing other m3s selling with no color combo

Sale agreements *****

-all bids are final

-please make sure you have the funds to buy/bid

-bid only what you can afford

-500 deposit required right after auction ends

-full payment due with in 3 days of auction ending

-NO PAYPAL NO CHECKS ONLY CASH IN PERSON OR BANK TO BANK TRANSFER!

I'm a BMW enthusiast and know this car head to toe I know how hard this car is to find and it's a once in a life time deal so understand that

Good luck and BID WITH CONFIDENCE

DO NOT WASTE MY TIME AND BID ON MY CAR AND NOT RESPOND WHEN THE PAYMENT IS DUE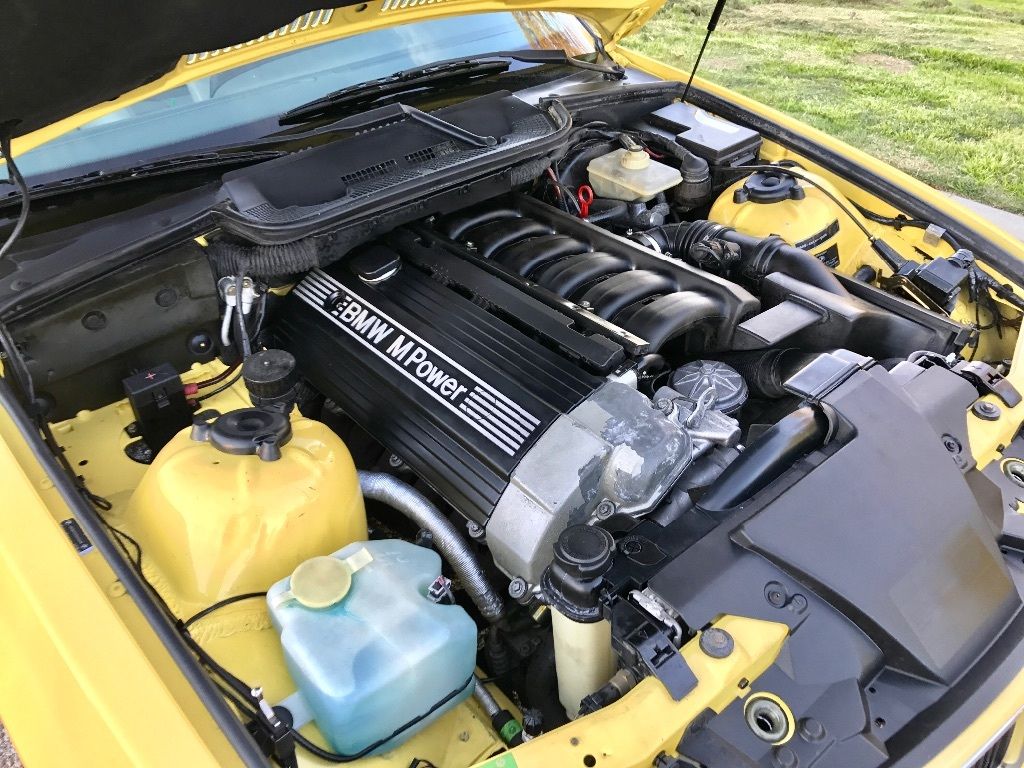 This lower mileage, maintained and mostly original E36 comes in the great signature color of Dakar Yellow. Inside are the equally awesome Vader manual seats which, interestingly, are heated. This car also was optioned originally with the electric sunroof and otherwise normal accompaniment of electric options. The M-Double Spoke forged wheels are not original (*at least, according to the VIN breakdown), having been added at some point, but look great. There is no indication if the original, and also forged, DS1 wheels come with the car. The spoiler looks like it may have been a dealer option add, as well, as it also doesn't appear. The radio is the only non-original item which stands out of place. Condition wise, the car appears well above normal and commensurate with the mileage, though the wheels do show a fair bit of paint wear and marks and the tires appear to be budget replacements. In terms of originality, some might prefer if only BMW parts were used, but I think most will be happy that maintenance is claimed up to date. Under the hood, there's an unusual amount of oxidation and paint loss on the front of the motor. Underneath looks quite clean, and the California status should preclude rust. One thing of note; suspension work on the car isn't disclosed, but it looks to me to be sitting fairly low for a stock model – though, admittedly, it could be the camera angle.
Where does the value of this car lie? Many would have pegged this car in the mid-teens not long ago as an absolute maximum. But the color, configuration and general originality help to boost the value on this particular '95. Bidding has been very active; with a little over a day to go on the auction it is already well into the $17,000 range. Will it crest $20,000? That may be a reach and this isn't the absolute best E36 we've seen – but, it's certainly one of the better ones and again an indication of where the market on clean mid-generation M3s is heading towards.
-Carter