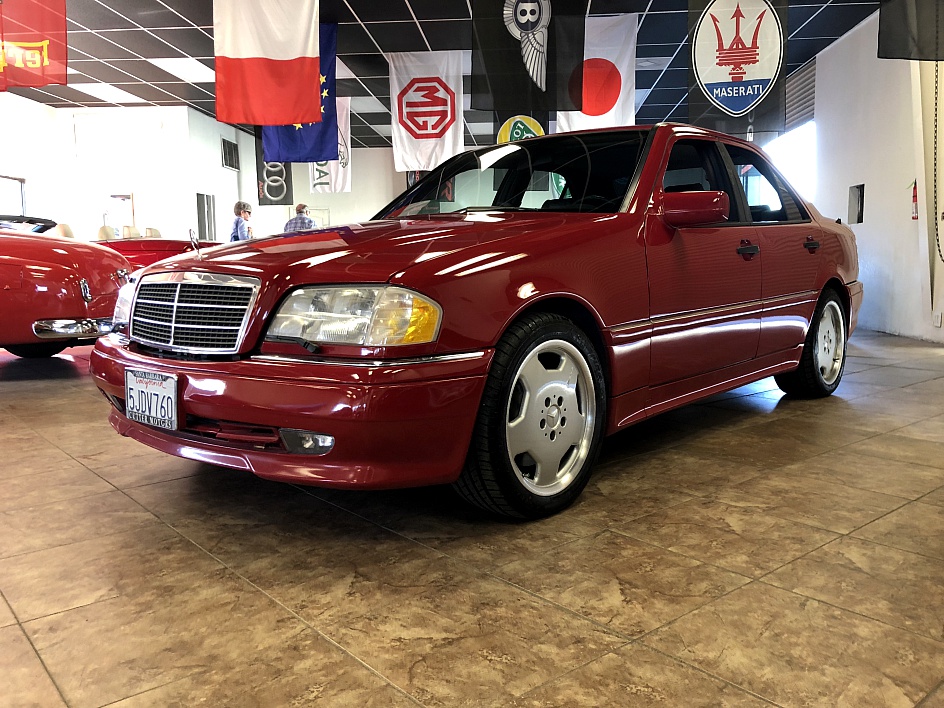 It was only a matter of time before the Mercedes-Benz C36 AMG became a hot item. The ingredients of a significant history, low production run, and brand status all make for a desirable automobile at any price level. For the past 15 years or so, you could buy these for almost no money at all for well-used examples because they were nothing more than a minor footnote in Mercedes history. Now that AMG is a mega brand both on the street and the race track, people want the originals. Being this was the first official post-merger AMG to grace the US market, collectors are suddenly chasing them down while they still can. Yes, you can still find a decent example for under $10,000, but the perfect example are suddenly pulling big numbers when at the end of the day this is still a W202. So naturally, when one pops up, I always take a look to see if its an example worth lusting after. This 1995 up for sale in California sure looks the part, but once again, we have a dealer that is less than helpful.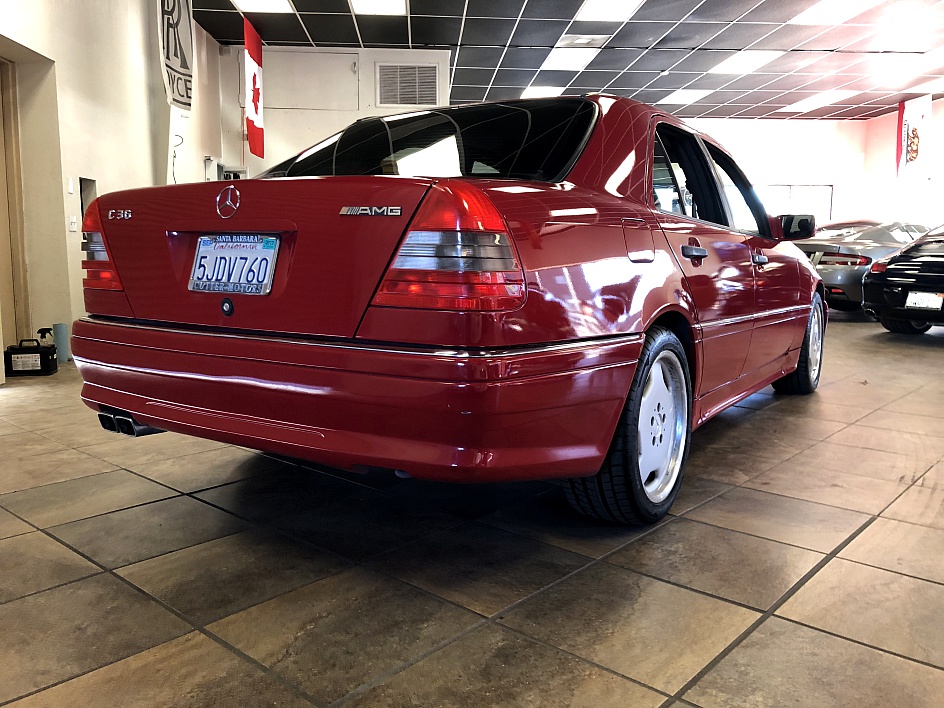 Year: 1995
Model: C36 AMG
VIN: WDBHM36E3SF262346
Engine: 3.6 liter inline-six
Transmission: 5-speed automatic
Mileage: 58,434 mi
Location: Palm Desert, California
Price: $16,900 Buy It Now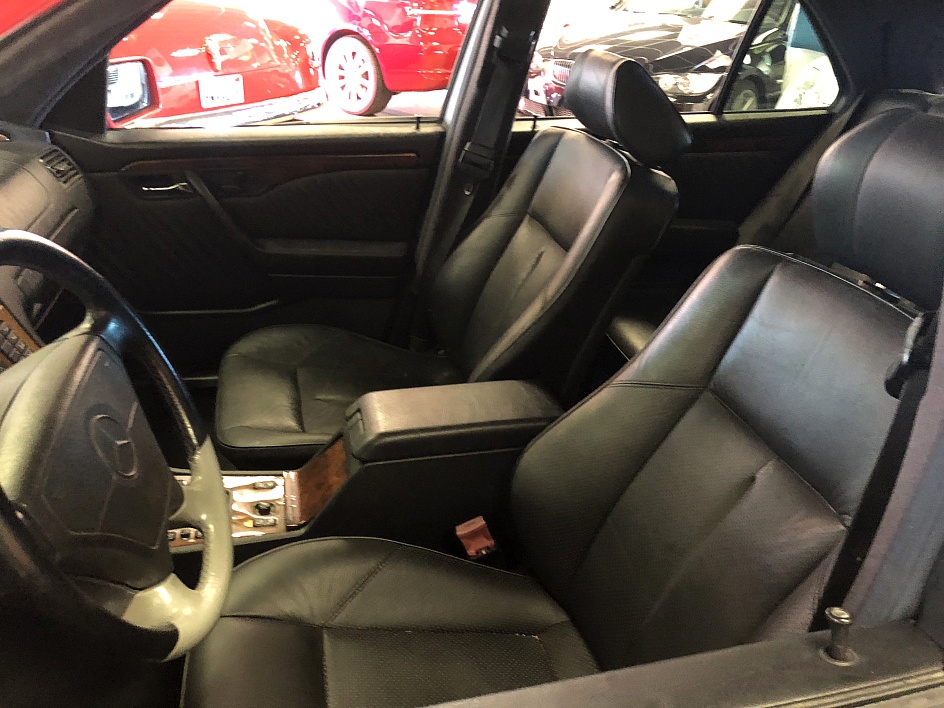 3.6l dohc smfi 24 valve in-line 6 cyl engine
4-speed automatic transmission w/notched shift gate for manual-style shifting
Monocoque body construction
Independent double wishbone front suspension w/separate gas-pressurized shock absorbers, coil springs, triangular lower control arms, antidive geometry, antiroll bar
Independent multilink rear suspension w/geometry for antilift, antisquat & alignment control, coil springs, antiroll bar, single-tube gas pressurized shock absorbers
225/45zr17 high-performance low-profile sbr tires (front)
245/40zr17 high-performance low-profile sbr tires (rear)
Pwr-assisted recirculating-ball steering w/hydraulic damper
Pwr-assisted 4-wheel ventilated disc brakes
16.4 gallon fuel tank
Dual chrome-tipped exhaust outlets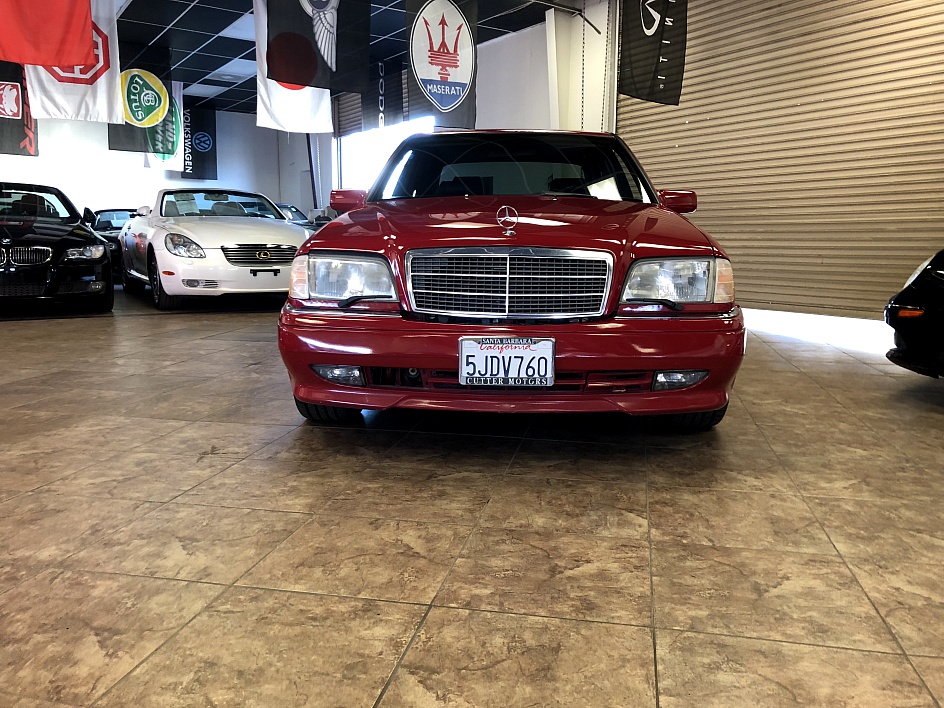 I'm not trying to go into a weekly episode of disparaging used car dealers here, but maybe this can be a little bit of a learning process for everyone so they don't get taken advantage of. This seemingly nice C36 has zero information about the actual car and photos that required no effort at all. So little effort, they didn't even open the doors. Just two shots towards an open window. That meant someone took these photos, sat down at a desk to upload them, then looked at them and said 'Yes, these are worthy of my place of business'. As you can see, the car maybe isn't as clean as the 58,000 miles would suggest. The lower front grille is missing, and it sure seems like the wood trim around the shifter is cracked throughout. Under the hood? Who knows. They didn't bother actually opening the hood, and even worse, didn't even hatch both sides when it was last opened. You can see one side is still open as the hood doesn't sit flush on the passenger side. Just to put the icing on the cake, the hood star is all tweaked six ways to Sunday. Couldn't even bother to fix that.
Needless to say, $17,000 is insane for this car. You want the very top of the market, but present the car like total garbage. Not to mention all the issue you can clearly see, and probably more than you can't. A car that had potential, but just another disappointment caused by a used car dealer living in 1983.
– Andrew