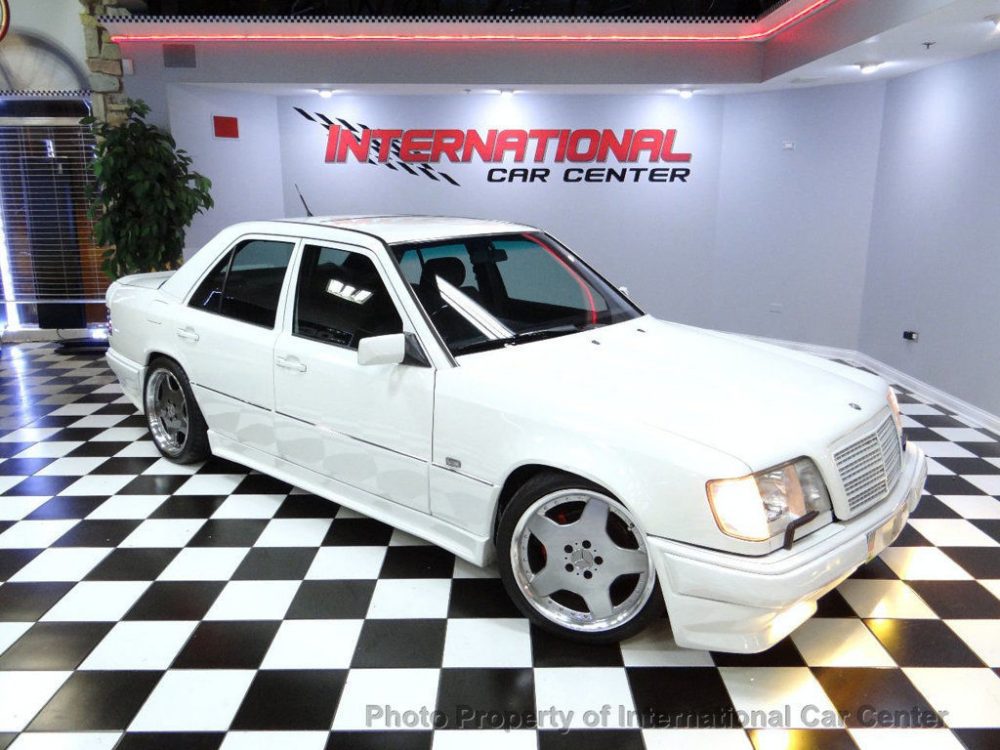 No, this isn't a typo. This is a 1995 Mercedes-Benz E200 — in Chicago. Even stranger, this is a right-hand drive car from Great Britain. Why and how did it end up in Chicago? I have no idea. Just to refresh, the 200E/E200 was the base model of the W124 that came with either the M102 or M111 inline-4 engine. This car has the later M111 that produced 134 horsepower and 140 lb·ft of torque. Not a powerhouse by any means, but enough to get you moving. The E200 also came with a cool cloth interior with those rad 90s patterns that everyone loves so much now. But as you might have noticed, this is not a stock E200.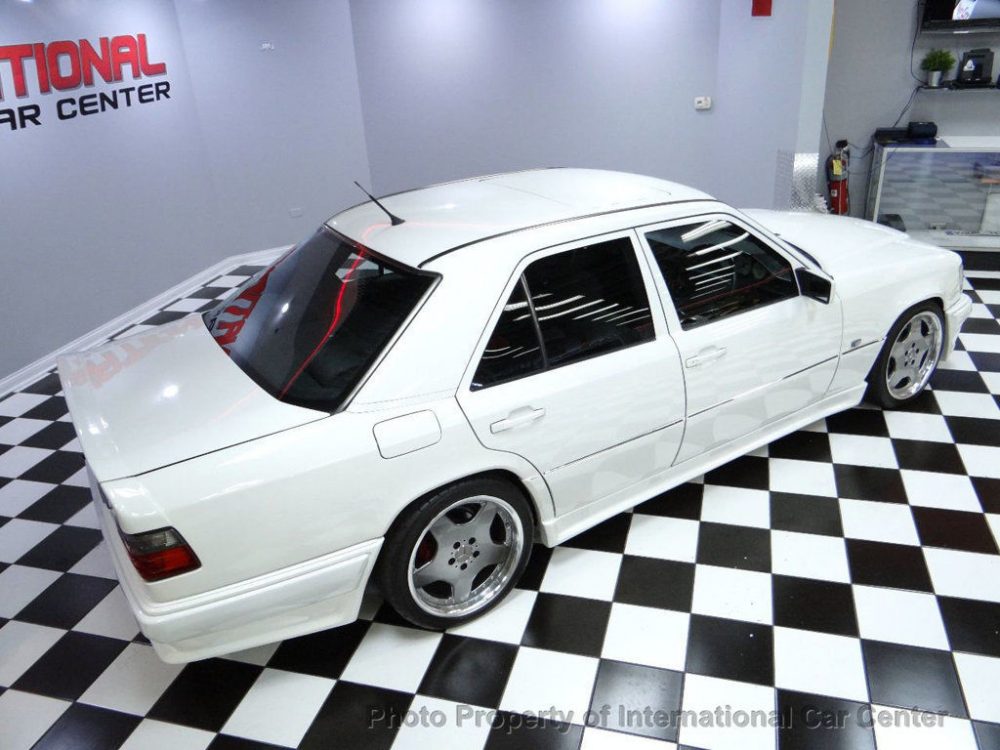 Year: 1995
Model: E200
VIN: WDB1240192C211949
Engine: 2.0 liter inline-4
Transmission: 4-speed automatic
Mileage: 77,336 mi
Price: Buy It Now $13,990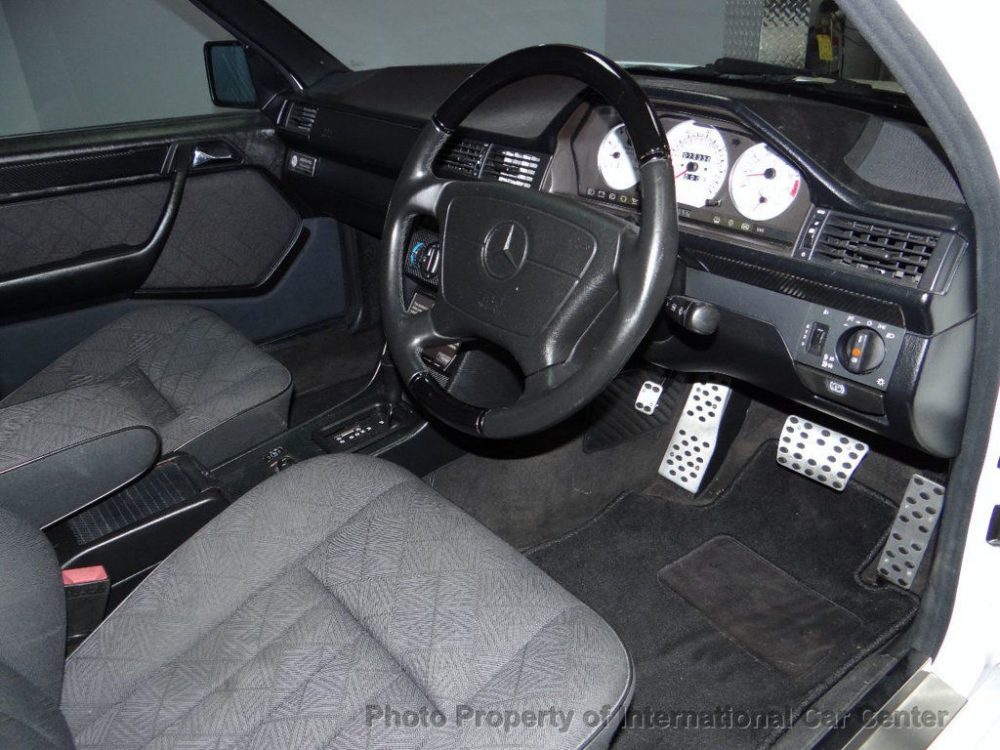 E200 Sedan
Mercedes Benz E200 Sedan Right Hand Drive AMG Body Package Only 77k Must See!!!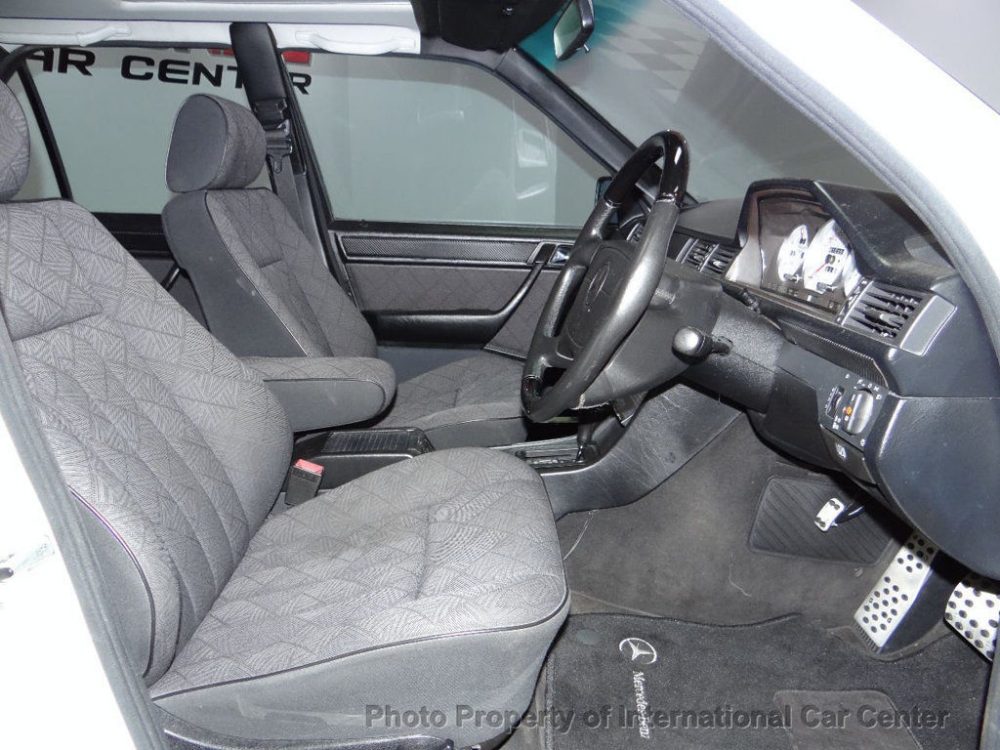 This normally conservative and plain E200 has been draped in every AMG appearance part, both real and fake, to give it a look of a much more aggressive car. On the outside, it looks like some AMG bumpers along with matching sideskirts, an AMG duckbill, some AMG wheels and a painted white grille. Inside, some carbon fiber trim has been stuck on everywhere, some white gauges, an aftermarket headunit, a stop/start shift knob that probably isn't functional and some fake AMG badges. Under the hood, totally stock. This car is all bark and zero bite, which is all fine. It just seems odd that someone spent all this money on modifications on literally the slowest and least-powerful W124 produced. How this car ended up in the US is a giant question mark as well. The Carfax says it first was registered in 2005 in Washington, so maybe it was brought in though Canada first. This car shouldn't even be able to imported in the US under the 25-year rule because it has the M111 that was never sold here and well, it's right-hand drive. All questions that the dealer maybe has answers for.
Now this car is listed at $13,995 and I personally think that is just short of insane. This is a car that is the lowest of the low in terms of the model range, isn't setup for driving in the US, has a bunch of questionable aftermarket parts and might even have issues being registered in your home state. You can buy plenty of really nice W124s in every guise for this money and if you stretch your budget a little more, might even be able to snag a well-used 500E. The math just isn't adding up for me as to why this car is worth $14,000 given all that surrounds it. I know imported cars are really cool and 90s cars are hot right now, but this is no way you can convince me that this is a $14,000 car. Maybe I'm wrong and you see it another way, but I doubt I'm alone on this.
– Andrew