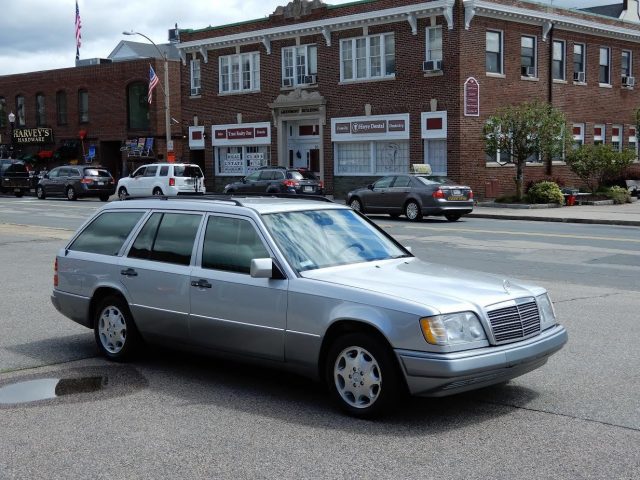 I've gushed over the W124 Estate before and really can't say enough about this wonderful vehicle. It has everything you really would need out a wagon, even in 2017, all while not breaking the bank when it comes to maintaining and repairing it. But like all cars that get old, finding a really nice one can become a little bit of a tough job because these were at the end of the day still station wagons. People bought them for their utility to use. I highly doubt the majority of the buyers out there treated these as a garage queens because lets face it, they had R107s and R129s for that. So when this mint 1995 outside of Boston popped up for sale, I had to take a closer look. But fair warning, the price on this one isn't cheap.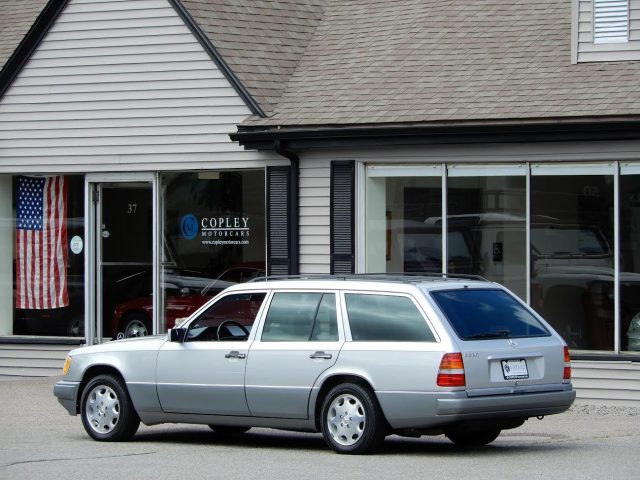 Year: 1995
Model: E320 Estate
Engine: 3.2 inline-6
Transmission: 4-speed automatic
Mileage: 87,975 mi
Price: $16,800 Buy It Now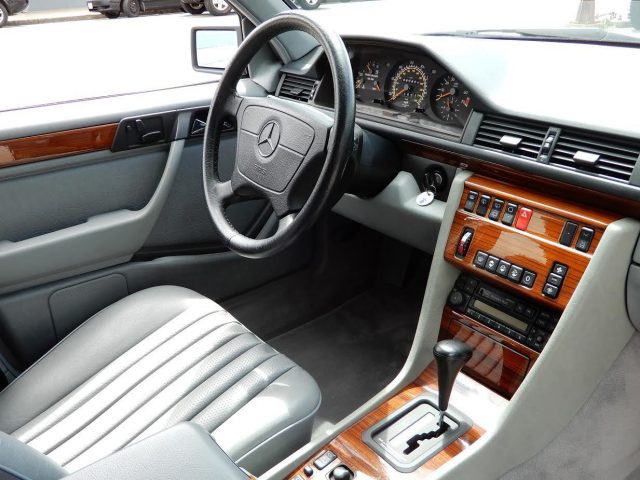 1995 Mercedes Benz E320S W124 chassis station wagon, S/N WDBEA92EXSF338486, 744 Brilliant Silver with grey MB Tex upholstery, 3.2 litre in-line 6 cylinder gas engine, automatic transmission, power front seats, factory power steel sunroof, climate control, factory rear facing 3rd seat with 3 point seat belts, original owner's manuals, one of 4,607 E320S wagons imported by Mercedes Benz North America in the final year of W124 chassis manufacture. Clear CarFax title history. To see additional photos, please send us a note and we'll send a link to the complete photo file. Nationwide and international delivery arranged from our suburban Boston showroom. We reserve the right to end the auction early. For more information about Copley Motorcars, please refer to the "About Me" button in this listing. Telephone: 781.444.4646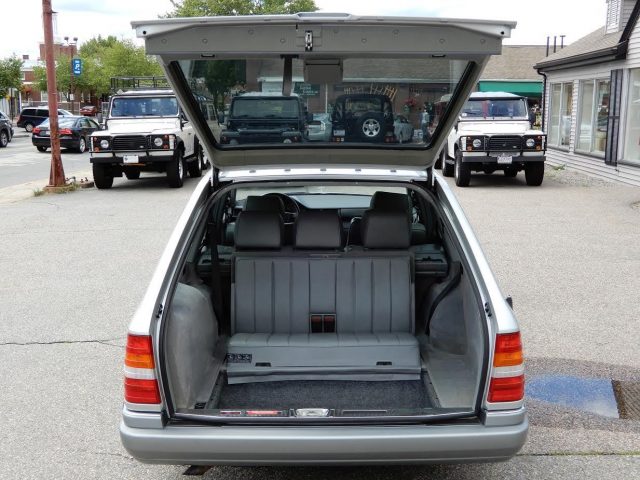 This final year W124 Estate is probably one of the nicer ones I've seen in a while. The interior is nearly spotless and the crack-free, highly polished wood just really pops. The outside looks great without as much as a stone chip let alone any rust spots. However, it's not a perfect car as the temperature readout on the instrument cluster is starting to fail. Not a huge deal, but it can be an eyesore every time you look down. I am also a little curious to see what the engine looks like as the M104 is known to have an oil leak or two, especially on the back of the head.
Now about the price. I totally get why Copley Motorcars is asking nearly $17,000 for this W124. There is without a doubt a buyer out there who had one of these when they were new or nearly new and just loved it. Then sadly, they probably traded it in on a W210 estate or even worse, a first year W163 ML and never felt the same way. This is a chance to relive those great times by filling the back of this wagon with supplies and the family golden retriever to depart to their vacation home on Martha's Vineyard because they can afford such luxuries in life like buying a 22 year-old Mercedes-Benz station wagon for $17,000. This value for someone buying this one is far more than just the car itself. There is no way this is actually worth the $17,000 when you can find nice examples just like this one for less than half the price. It's just the sellers trying to capitalize on someone trying to relive a memory of great times, whether they were driving or riding in the 3rd row seat. Now whether or not someone is willing to pony up a huge premium any time soon is anyone's guess, but I wouldn't bet against it.
– Andrew