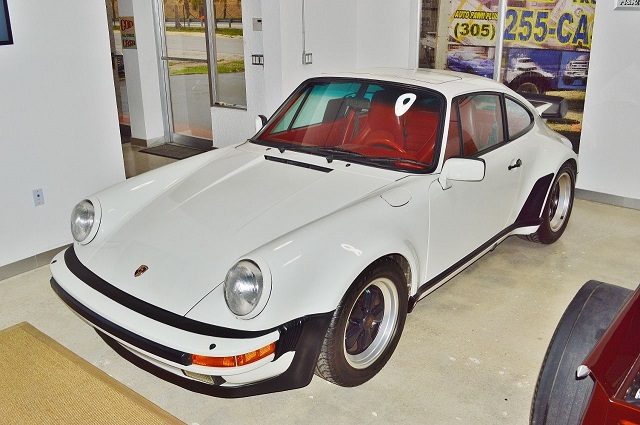 I've featured a few white 911s over the past weeks and I will return to that theme here with this Grand Prix White 1986 Porsche 930 Coupe. Truth be told, this one is far more about the interior than it is the white exterior. And boy does that interior create contrast! It is a to-sample Lobster Red leatherette. Porsche has offered plenty of bright red interior colors over the years and I think Lobster comes across as the brightest. Perhaps most gaudy is a better expression? Regardless, there is a hint of orange to the color – hence the name Lobster – that takes the shade to another level as compared with Can-can Red or Lipstick Red, which are really just a deep red. While all red interiors can be a little divisive, I would imagine Lobster Red is the most so. Here, where it's contrasted with a white exterior, the almost blinding nature of the color really shows!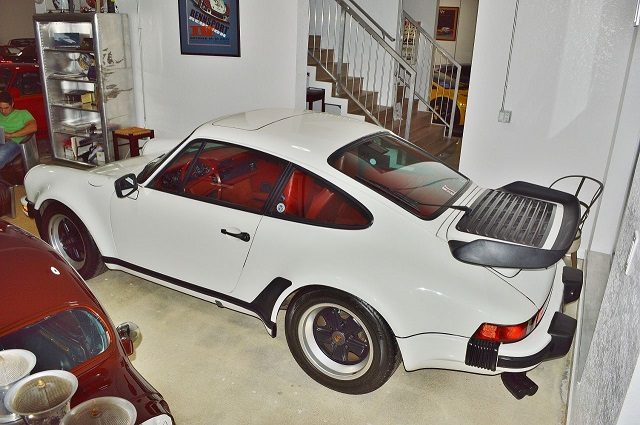 Year: 1986
Model: 911 Turbo
Engine: 3.3 liter turbocharged flat-6
Transmission: 4-speed manual
Mileage: 46,400 mi
Price: $139,000 But It Now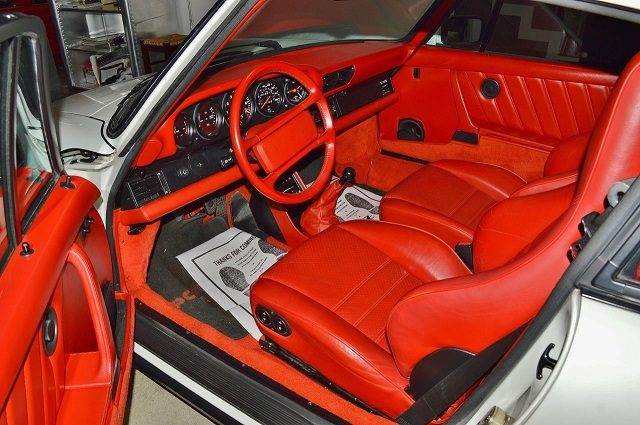 This original one owner 930 will be sold with the original title and only 46,000 miles,that have been documented with service receipts and books porsche stamps since day one,also original bill of sale,Porsche certificate,original books and manuals.

This is one of those cars that you only get a chance to buy once in a life time.

Special wishes Lobster red full interior with sport seats

100% stock,never raced tracked just loved.

Always garaged and meticulously maintained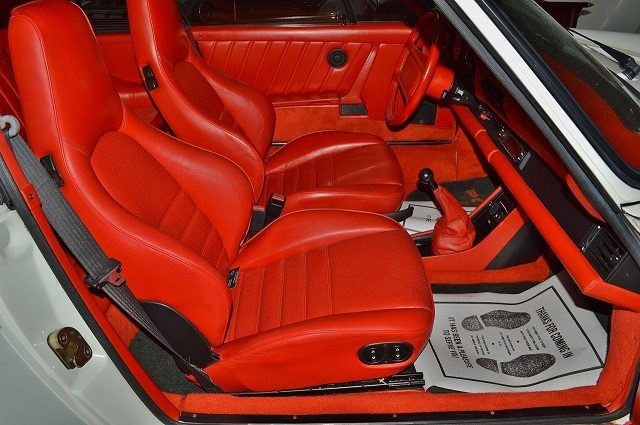 There is not much contrast in this interior so you have to really like Lobster Red to appreciate it. If I were to change one thing I think it would be the steering wheel. If that were black I think the contrast would be better. Some may also prefer the dash to be black, but I've never really liked how that's comes out on a 911. The overall condition here looks really good and it appears this 930 has been well cared for throughout its life. I have mentioned previously that this seller tends to have a wide variety of interesting Porsches, but in many cases there's some nagging flaw holding things back. In many cases it's documentation. That does not appear to be the issue here, and in fact there are few apparent issues I can see. That doesn't mean something won't come up with further investigation, but we do at least have a nice start.
Still, the asking price likely will be too high unless there is someone out there who absolutely must have this color combination on a 930. If the mileage were a bit lower – not that it is at all high – then the price likely would be sustainable, but approaching 50K miles I don't think an '86 930 will see $140K.
-Rob