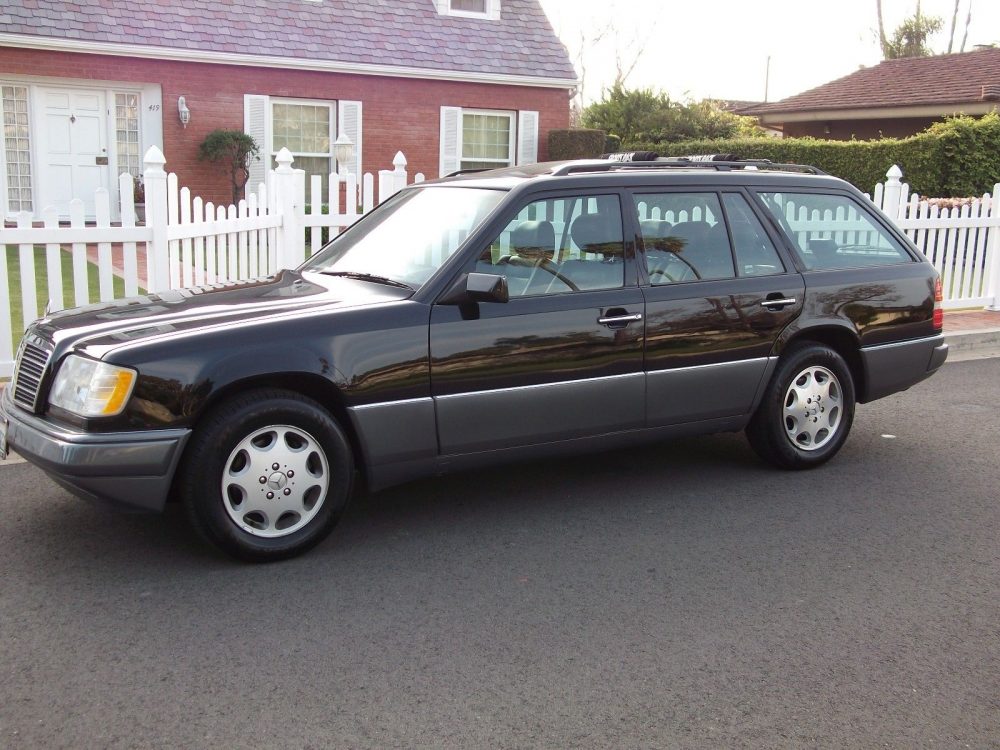 Last week I checked out the ultimate Mercedes-Benz W124 Estate in the E60 AMG. It was everything and more in a wagon that not only laid down impressive power numbers even for today, but shows its longevity with nearly 250,000 miles on the setup. Of course, this all came with a hefty price tag of nearly $75,000. Today, I have a another W124 Estate up for sale in California that is a little tamer in the power and styling department, but surprisingly isn't as inexpensive as I thought it might be.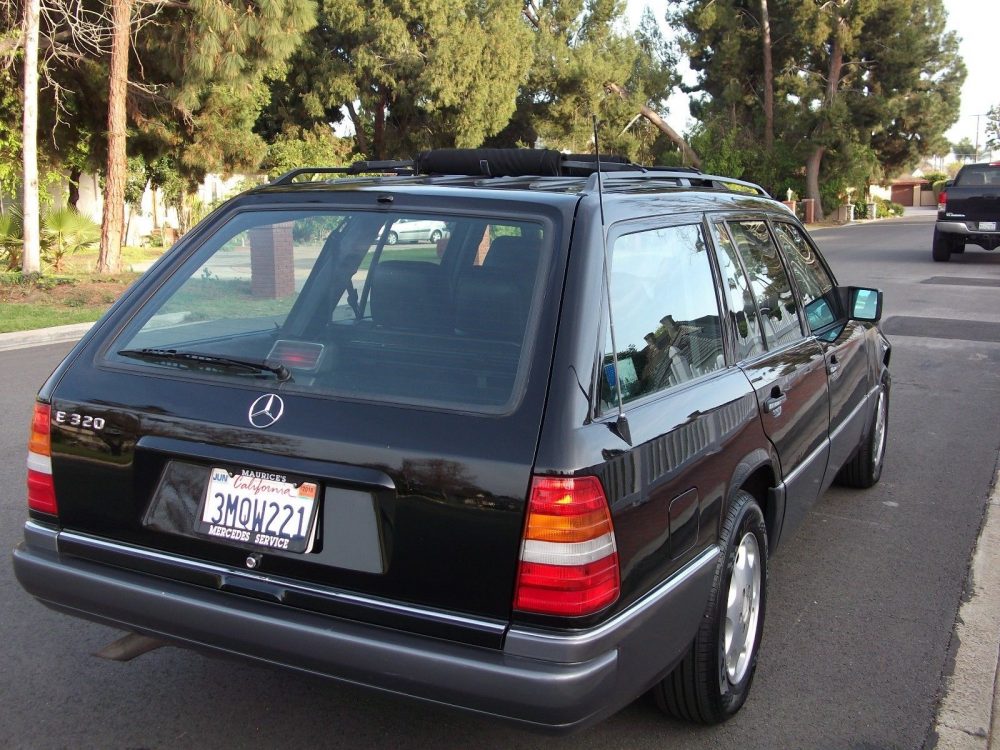 Year: 1994
Model: E320 Estate
Engine: 3.2 liter inline-6
Transmission: 4-speed automatic
Mileage: 156,471 mi
Price: $9,500 Buy It Now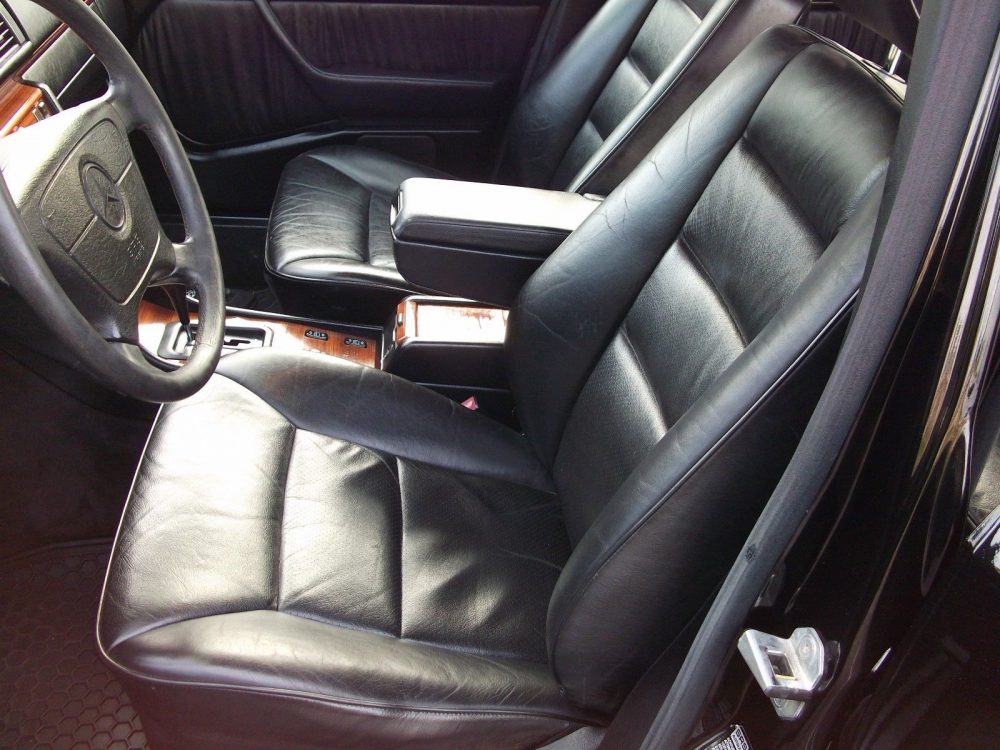 1995 Mercedes Benz E320 wagon Classic 124 Series in original flawless beautiful condition. have car fax never in an accident and extremely low miles 156471. Just had full service all oil changes, motor, transmission service with new gasket and filter, new head gasket, new water pump, radiator, thermostat, new brakes front and rear, new tires, new interstate battery, hoses and belts, new strut mounts, new fuel and air filter. new alternator, new Ac compressor. Wagon is loaded with power door locks, windows, sun roof. AC blows ice cold and heater works great. Everything works like it should, always maintain to the highest standards with OEM parts. Wagon seats seven passengers. Great investment and family wagon you would be hard pressed to find one in this condition like new amazing wagon, we name it the black stallion. Asking $9,500.00 or best offer. For information call Richard at (714) 329-3604.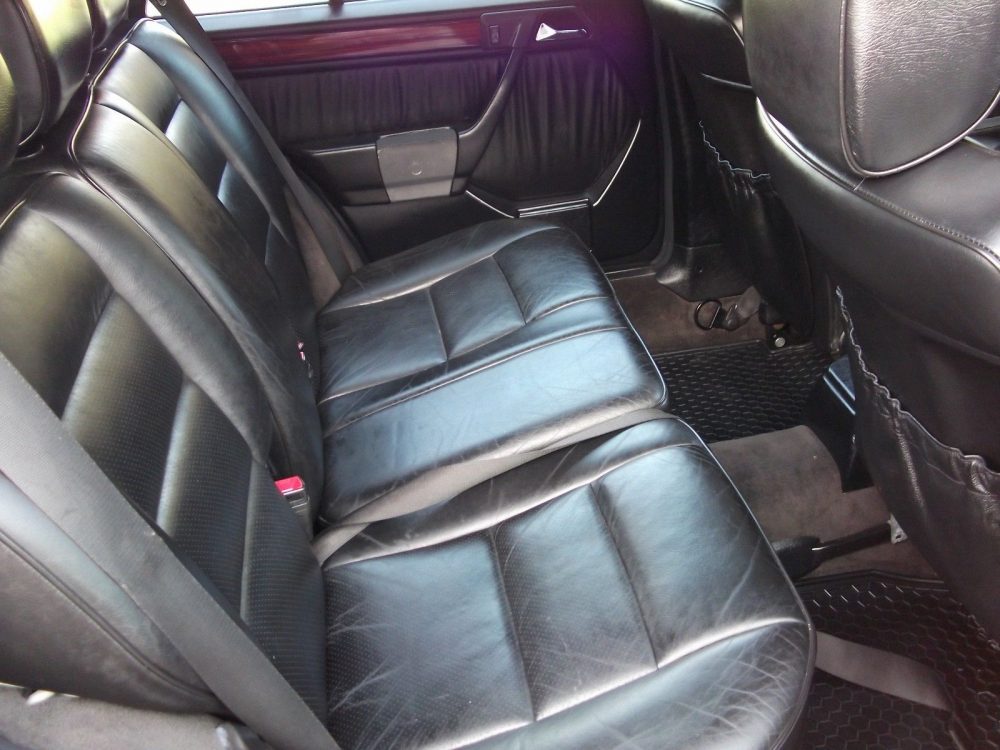 The facelifted W124 is one of my favorite designs ever from Mercedes. All the proportions are correct, there is nothing odd or quirky about any of the lines and all the sections of the car agree with each other really well. It doesn't look like they took a piece of a car from somewhere else and grafted it an existing car just to call it finished. Everything is where it should be. This specific example seems to be really well sorted with all the maintenance done and the really heavy lifting, like the head gasket, already taken care of. From what I can see, the interior has held up well in the California sun without any of the typical cracking wood or splitting leather. Everything points to the estate being a solid buy until I saw the price.
The asking of $9,500 gives me slight pause. The thing I didn't mention is that this E320 has 156,000 miles on it. I know the condition of this car is really great, but the current market says $9,500 and 156,000 miles for an E320 Estate doesn't agree. I personally never let mileage stand in the way of buying a nice example, but the majority of others don't feel this way and this is why cars with higher miles have less expensive prices. Is this seller justified asking $9,500? Yes, I think so. Is this seller going to find a buyer easily with this number? Probably not. I think the price is about $2,000 too high given the mileage and location of Southern California. At the end of the day I'm glad examples like this even exist and if the seller wants a premium price, more power to him.
– Andrew