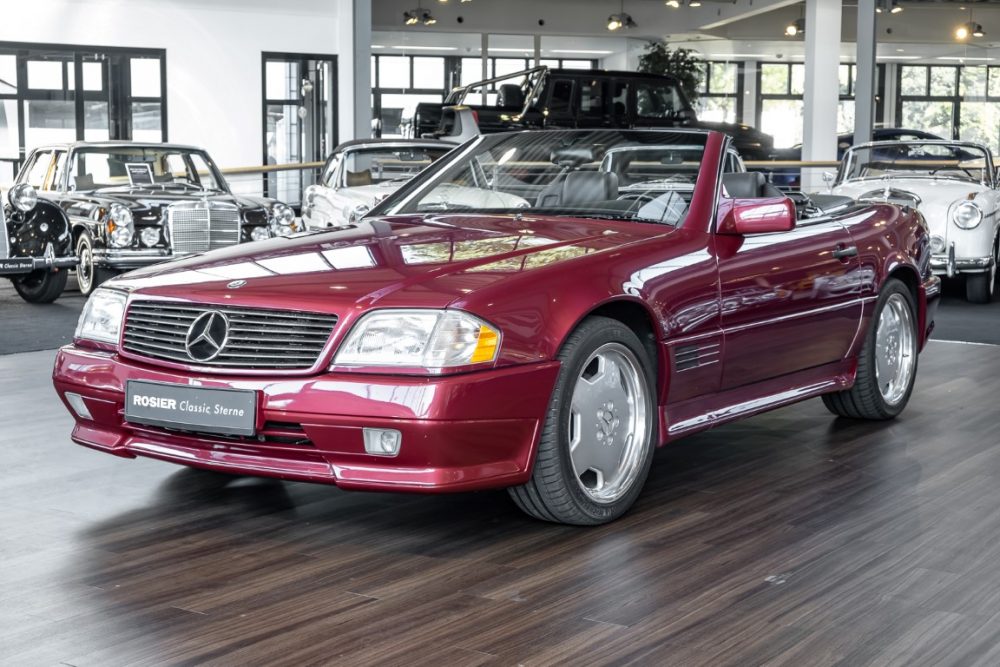 Sometimes the grass is greener on the side. I'll make that argument sometimes for car selection for certain European makes, but usually it's for wild models with extra power or crazy options. Today's car, a 1995 Mercedes-Benz SL280, is the opposite of those scenarios. It is about a basic as it comes. It's got a rock solid M104 inline-6, manual climate control, and the real kicker? A five-speed manual transmission. How about we throw in some Monoblocks and finished it off in Almandine Red Metallic just to make it even better?
Year: 1995
Model: SL280
VIN: N/A
Engine: 2.8 liter Inline-6
Transmission: 5-speed maunal
Mileage: 84,800 km (52,692 mi)
Location: Oldenburg, Germany
Price: €25,900 ($30,538)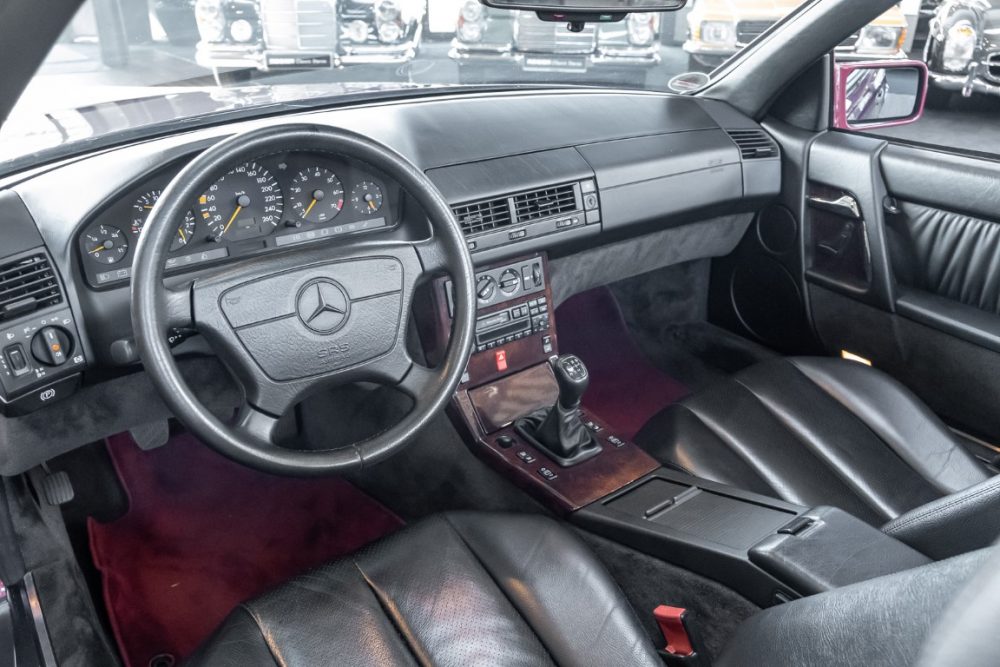 ABS Alarm system
CD player Electric window opener
Leather steering wheel Light alloy rims
Chequebook maintained Power steering
Seat heating Central Locking System

Lacquering
Almandine Red Metallic (512)
Interior
Black leather
Performance (kW / HP)
142/193
First Delivery
02/1995
Read value mileage/kilometers
84.800 km
Cylinder capacity in ccm 2.799
Transmission Manual transmission
Cylinders Six (6)
Doors Two (2)
Fuel Petrol
Production period 1993-1995
Production quantities 10.319
Vehicle number
KOMM280SLR129ALMADIN
Price
€ 25.900,-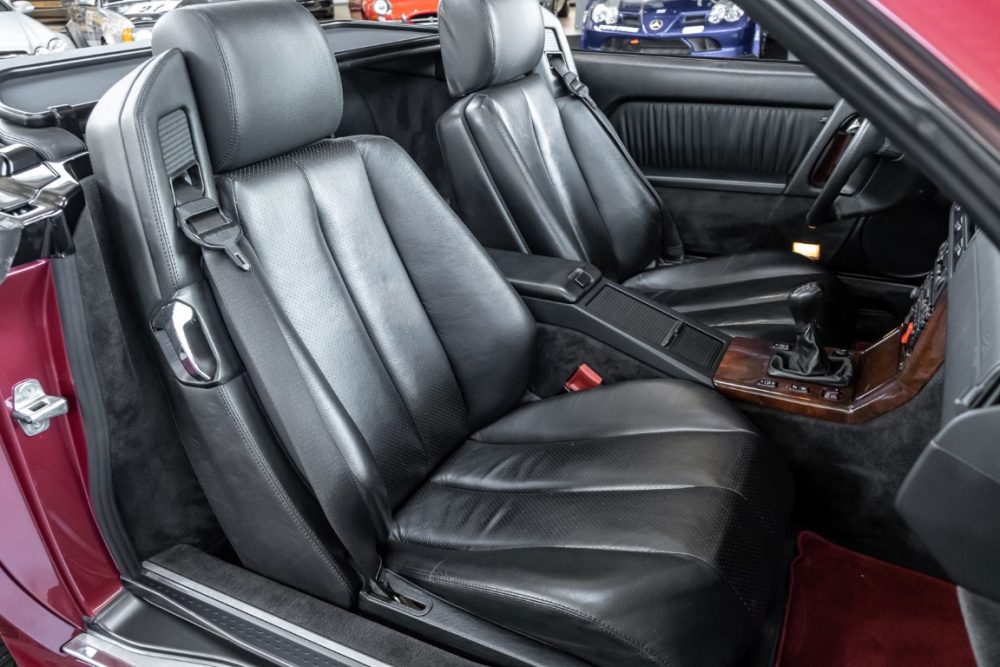 Wow. Usually colors like this are reserved for the more expensive V8 and V12 cars, so I'm really surprised they'd offered it on the base SL280. Don't get me wrong, this was still an expensive car in the grand scheme of things when new, but not nearly as crazy as a SL600 or even the SL500. The manual climate control is fun to see, but even more fun is the 5-speed gearbox. Is it an amazing transmission that is deeply satisfying to drive? No. It is just okay and that is it. If you want to row your own gears, go ahead, but a 911 shifter it is not.
Even with this being a SL280, it is not priced like it. €25,900, or $30,538, is a ton of money considering what they buys in terms of SL500 and SL600. They are banking on someone falling in love with this color and the condition, but I couldn't imagine spending that kind of money for this model. Yes, the car is great, but not $30,000 great. At least not to me.
– Andrew