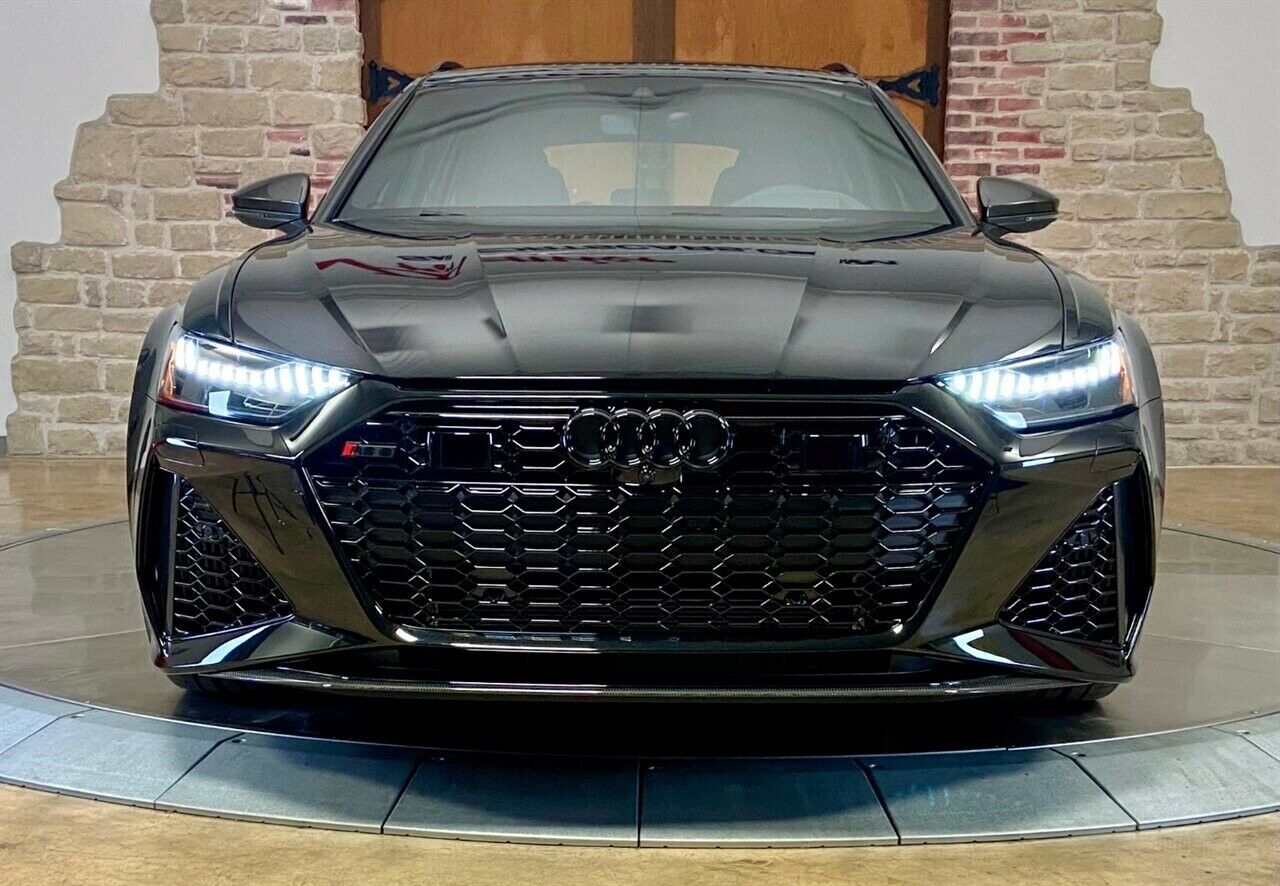 Friends, the great experiment is finally underway. For generations, US fans have lamented Audi's all-out refusal to bring its fastest wagons to the US market since 1991. Starting with the first generation S4 Avant and S6 Plus with their thundering (and optional) V8s, through the RS2, RS4, and RS6s, Audi has seemed convinced that it would not be able to sell the top-tier fast wagons here. They're not alone; BMW has also robbed US enthusiasts of the best wagon offerings as we've seen, yet Mercedes-Benz has managed to eek out a market here over the past decade and change and has become the defacto boss of fast five doors, minus an occasional Cadillac interloper.
A few weeks ago, though, I saw the first shipment of fully-wrapped RS6s arrive at the port next to my home. Audi's no longer playing around, and the full-fat 4.0T cranking out 561 horsepower and 590 lb-ft of torque. Coupled with a hybrid assistance motor and an eight-speed automatic transmission, it's no surprise the numbers are staggering. 0-60 is a hair over 3 seconds, and it'll bury the needle close to 200 mph if deregulated. This isn't a supercar; this is a five-passenger wagon that weighs in just over 5,000 lbs – with nothing in it! Also staggering? The tech, with touchscreens, virtual cockpit, and torque-vectoring. The tires, measuring 285/30 and 22″ in diameter. The brakes, which are 16.5″ in front and 'only' 14.6″ out back. And, the price. Last I heard there was already a wait for these cars, and that's despite the monster pricetag starting at $110,000. Lucky for you, you don't have to wait…as long as you're willing to pay: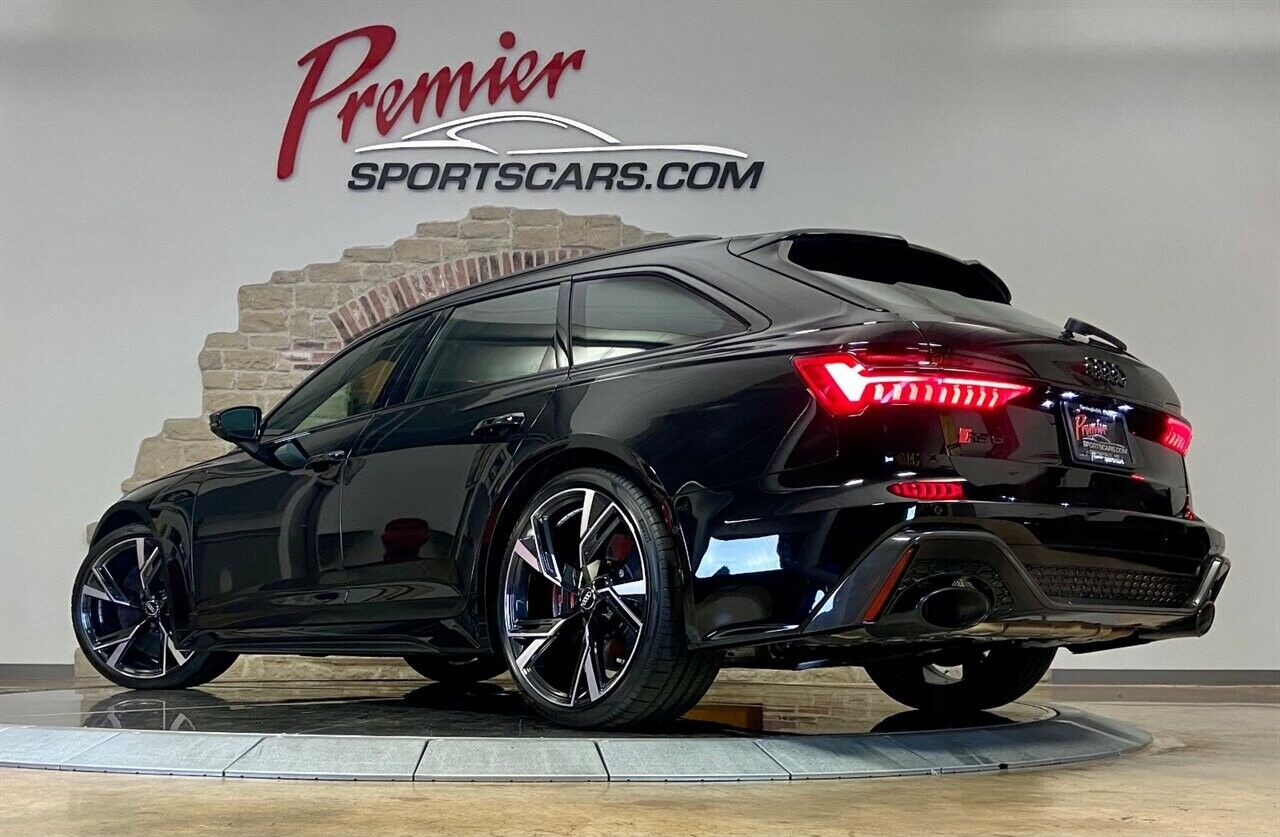 Year: 2021
Model: RS6 Avant
VIN: WUA1CBF26MN900493
Engine: 4.0 liter twin-turbocharged V8 + Hybrid
Transmission: 8-speed automatic
Mileage: 800 mi
Location: Springfield, Missouri
Price: $157,240 Buy It Now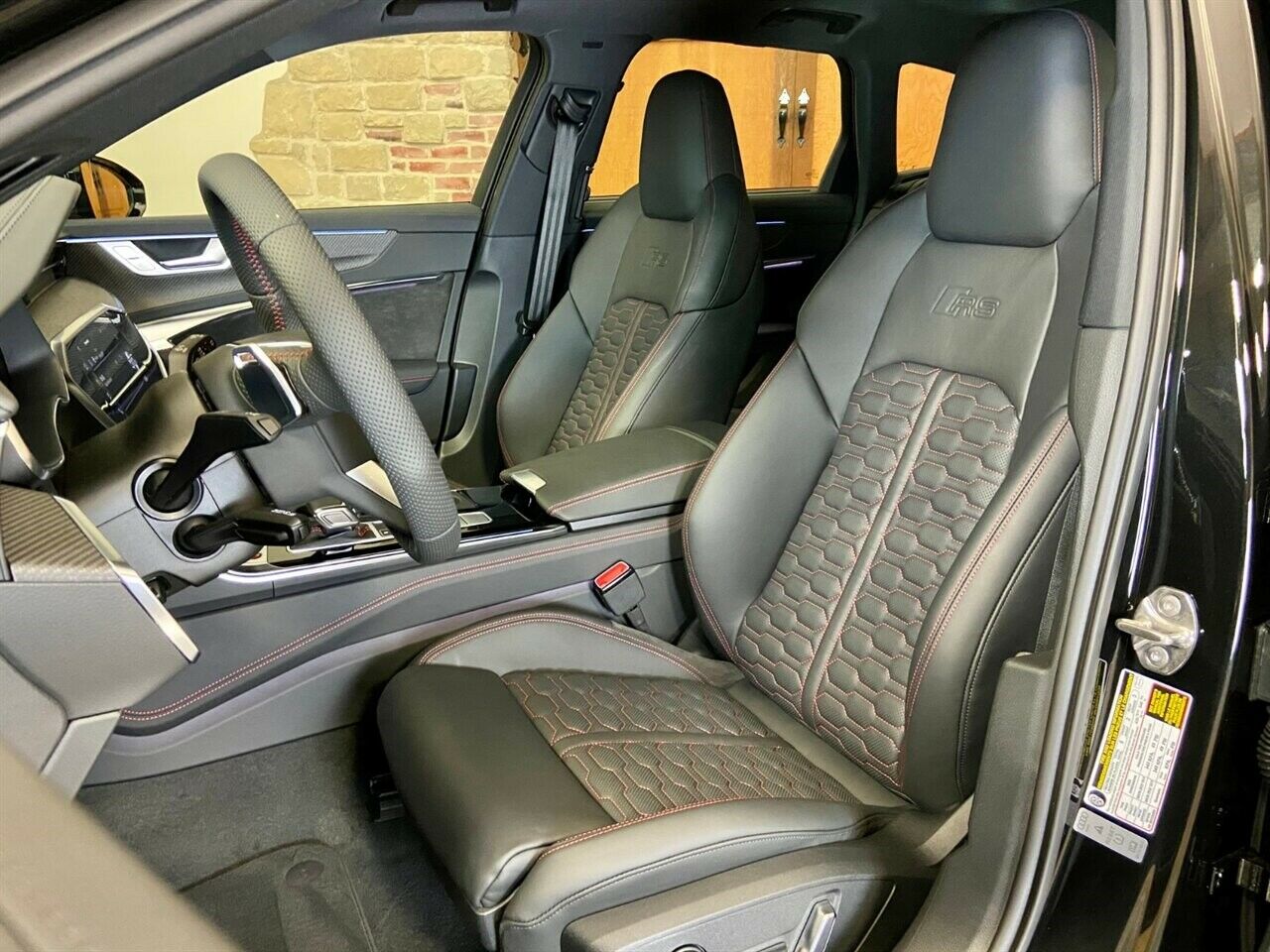 -Mythos Black Metallic
-Black Interior/Red Stitching
-Ceramic Brakes, Red
-Carbon Optic Package
-Carbon Optic Exterior Trim
-Carbon Optic Exterior Mirror Housing
-22″ 5-V-Spoke Trapezoid Design Wheels, Anthracite Black
-Summer Tires
-Executive Package
-Extended Leather Package (dash, armrests, sills, console)
-Heated Rear Seats
-Head-up Display
-Power Soft-closing Doors
-Driver Assistance Package
-Audi Adaptive Cruise assist with active lane assist
-Audi Side Assist, Rear Cross Traffic, Audi Pre-Sense Rear
-Intersection Assist
-Traffic Sign Recognition
-Sport Exhaust
-Carbon Twill Structure Inlay

Full Factory Warranty Remaining
Car is complete with all owners manuals, spare keys, and is in all original, accident free condition.

Call Us Today at 417-831-6065 or Text 417-300-1631.
br/-
Is this the car I've always dreamed of having? I'm not sure. It butts heads directly against the Mercedes-AMG E63 S AMG, which has a lower base price, is also AWD, is more powerful, and is faster. But, it's also arguably less attractive. The Porsche Panamera Sport Turismo can be had in more configurations, and is arguably a bit cooler, but at the same price point the Audi and Mercedes are much quicker. You have to spend close to $200,000 to make the Porsche shift like the others.
These wagons have proven so far that there's a fringe following happy to support their existence. Are people ready to pony up a 50% premium to jump into an RS6 today? Well, there are crazier things going on in the world. Personally, I think we'll see the market rush cool on these. Whether anyone is willing to keep these complicated Germans running down the road will be another matter.
-Carter