Back in March I took a look at two Audi A4s, comparing an early FronTrak example to a late loaded Avant. Though it looked to be in good shape, the running condition of the '96 was in question. More problematic, it was a front driver, and hooked to the Tiptronic 5-speed automatic. As a result, despite the low entry price point, it was really hard to get excited about it.
Today's A4 remedies many of the ailments afflicting that particular A4. It's still in an Audi signature color combination from the 90s; in this case, Emerald Green Mica over Ecru leatherette. But the highlight here is the drivetrain, with the much more desirable 5-speed manual driving all four wheels through the combination of a Torsen center differential and an electronic rear differential "lock". Best of all? It's in great condition and the auction is no reserve!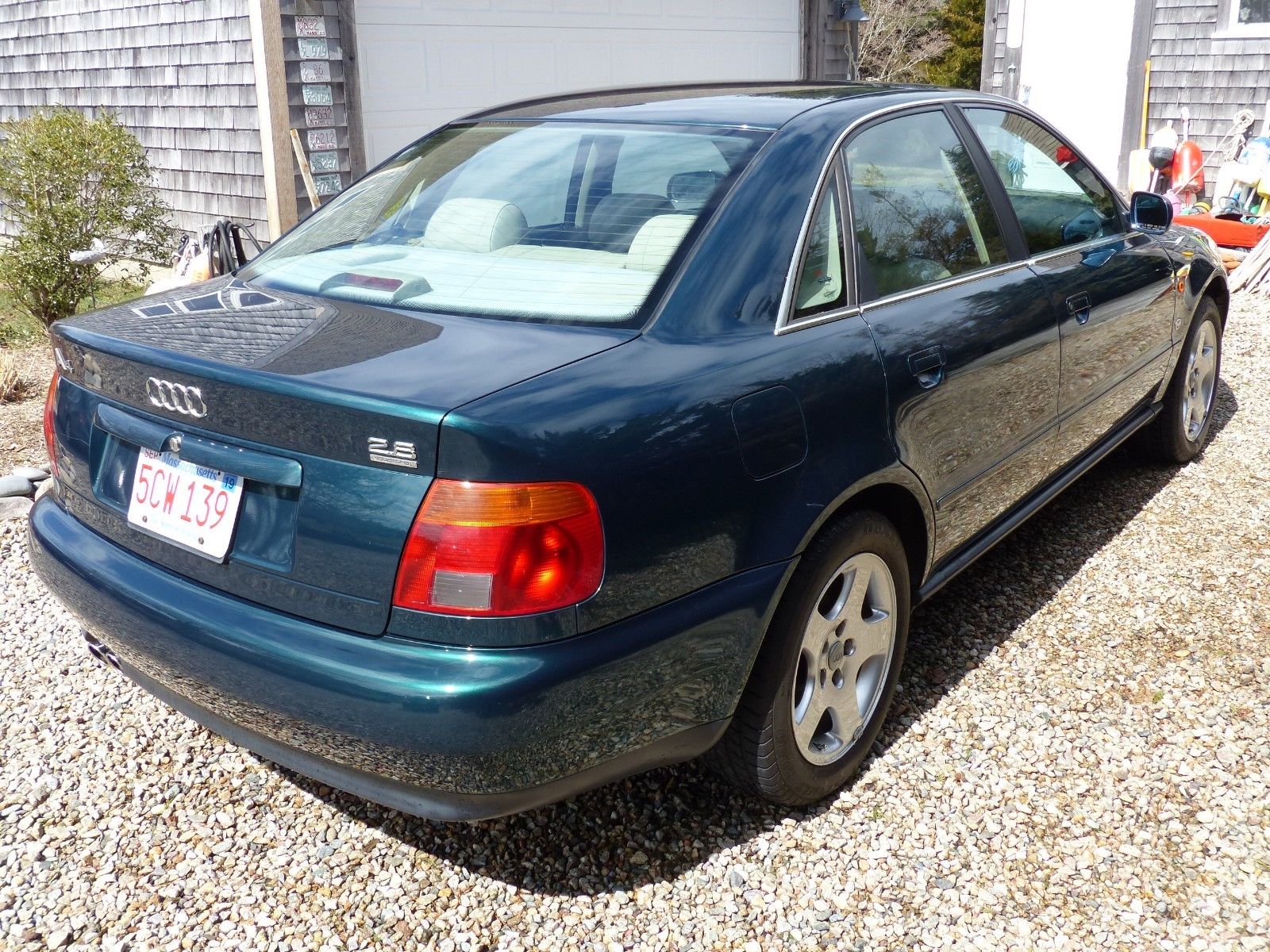 Year: 1996
Model: A4 2.8 quattro
Engine: 2.8 liter V6
Transmission: 5-speed manual
Mileage: 139,500 mi
Price: No Reserve Auction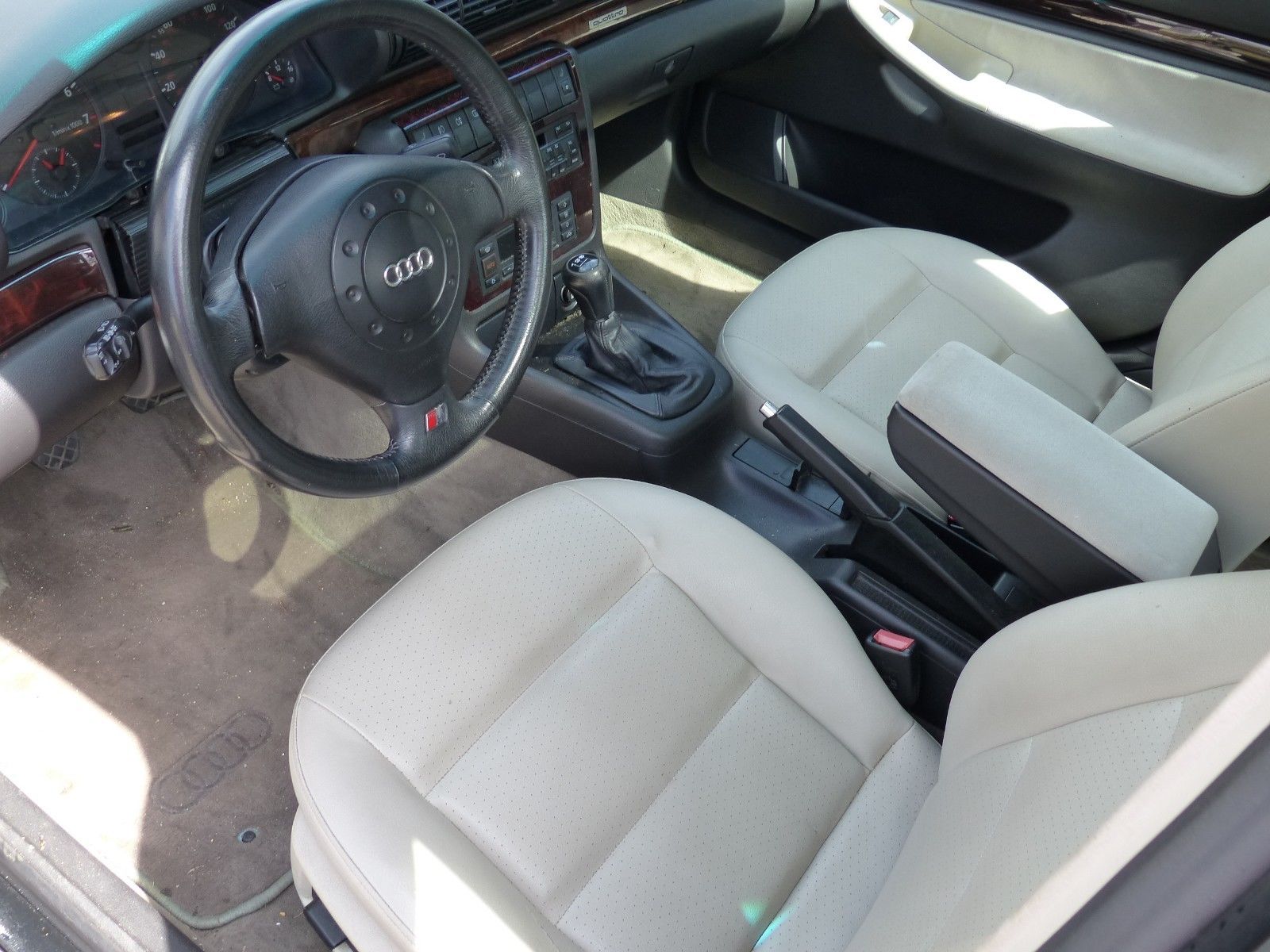 purchased, from 2nd owner that owned for 17 yrs., for high school aged son who has decided he wants an automatic. Runs great, shifts smoothly. wheels recently painted, new battery, new tires, all new brake hoses, fresh oil change. drivers seat has small crack in vinyl. has a couple of small dings. just passed inspection. has just under 140,000 miles. airbag light is intermittent

will assist in shipping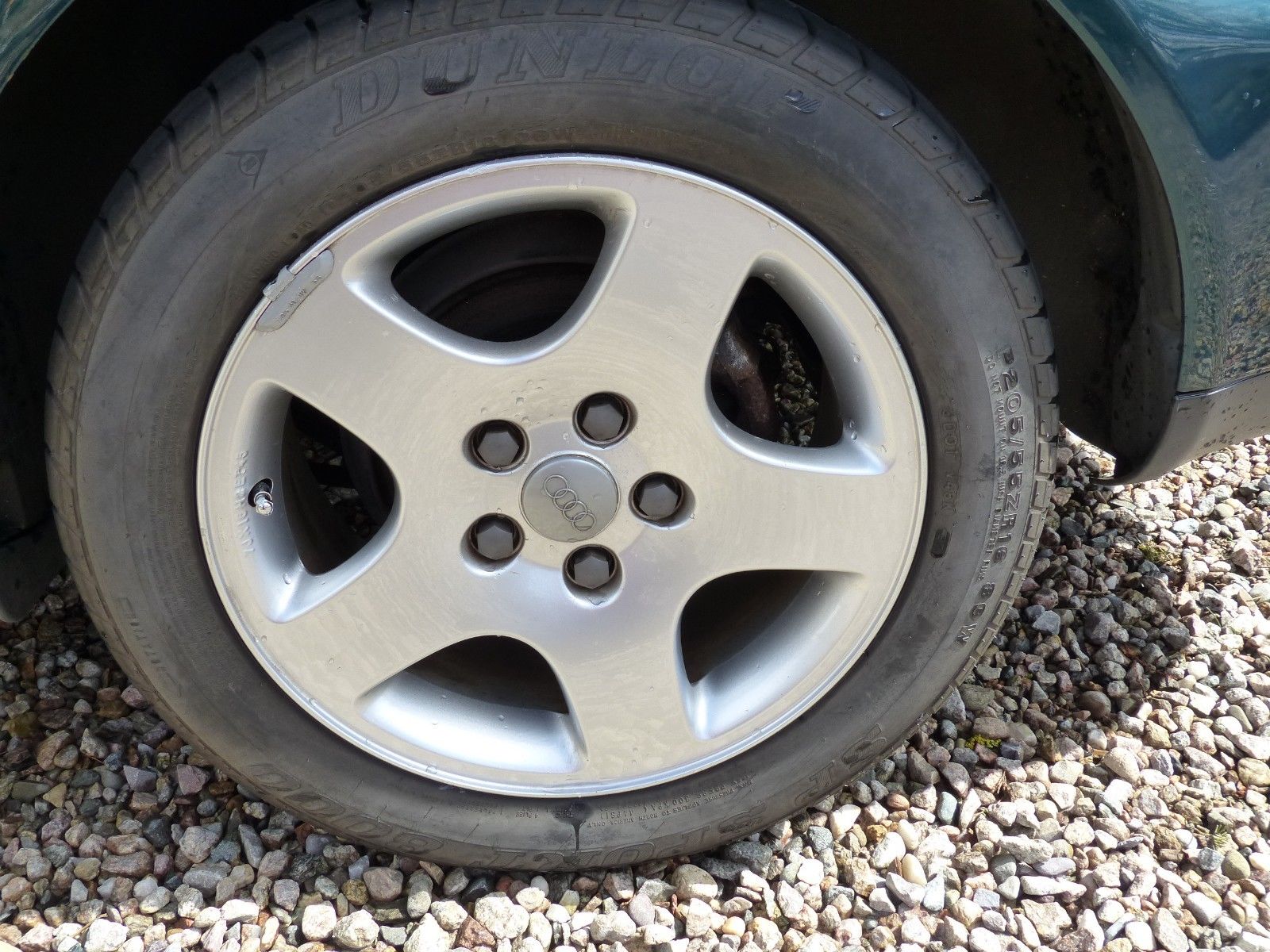 Little information is offered but the general condition of this car is pretty outstanding from what is shown. The refinished wheels offset the Emerald Mica nicely, and the clearcoat doesn't appear to have failed. Separation of the leatherette is pretty typical but hasn't progressed very far, so it looks very salvageable. The seller has done minor fixes to prepare his Millennial for classic German motoring, only to find that in stereotypical Millennial fashion, he can't be bothered to shift. May I suggest an alternative A4 front driver, Sir?
The result is that you can snap up this clean example for a song, currently. With a few days remaining, bidding is slow and probably will stay that way, as few are really seeking out early A4s as drivers. Plus, the tuning scene isn't into these either, since you can get a 1.8T or, even better, a S4 for well under $5,000. I'd guess this A4 isn't likely to break $3,000, and for that you'll be rewarded with a simple yet lovely example of Audi's popular platform.
-Carter