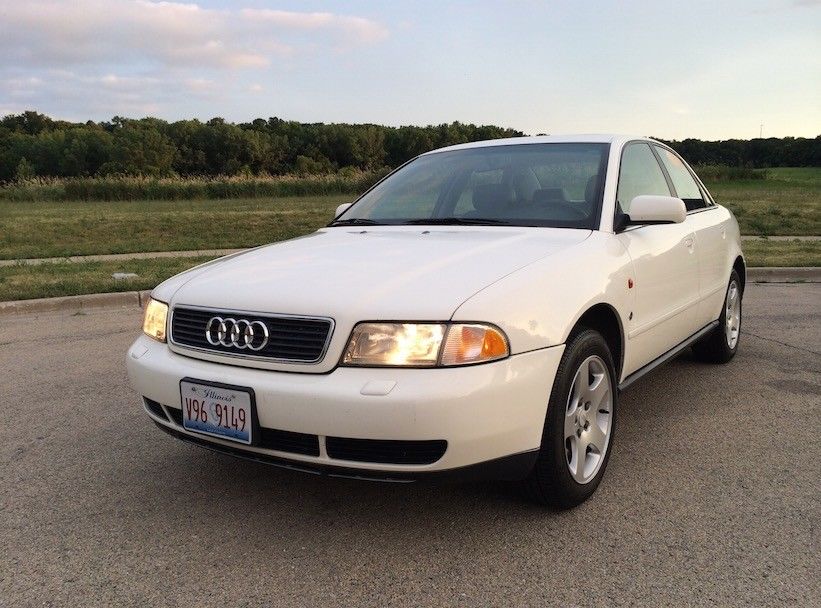 Following up on the A8 3.7 front-driver oddity I posted last week, today I'm going to look at a few of the cars that put Audi back on the map. 1996 was the year Audi brought the brand-new A4 model in to replace the aging B4 90. So successful was the A4, and so ubiquitous in the small German executive market today that you'd assume the early examples were far more prolific than they were, in reality.
Still, the A4 is credited with saving the company, at the very least for the U.S. market share. Is it true? Take this into consideration; Audi sold 18,960 A4s from the launch in late 1995 until the end of 1996. Doesn't sound like much, does it? Toyota, after all sells about 400,000 Camrys every year for the last half-decade – and that's in a market that very much no longer values the sedan. But in 1995, Audi sold a total of 18,124 cars including those early A4s. Go back a year, and the number was substantially lower; 12,575. Entering into the 2000 model year, Audi crested 100,000 A4s sold in the U.S. market. The proof was in the pudding. By the time the new C5 A6 launched, Audi's sales had crested 65,000 units a year and they haven't looked back. 1994's sale figures represented 0.08 of the marketplace; today, Audi sells a still modest but sustainable 1.3%.
But while Audi and "quattro" are synonymous, like the A8 I looked at, a fair chunk of the early A4s avoided the extra cost of all-wheel drive and came configured as FronTrak models. About 7,000 of those nearly 19,000 1996 A4s were so ordered. The prolific nature of these cars, coupled with typical low Audi residual value, has meant that they're hard to find in clean condition. So today I have two; one from the beginning and one from the end of the run. While both are white, it's just about there where the similarities end: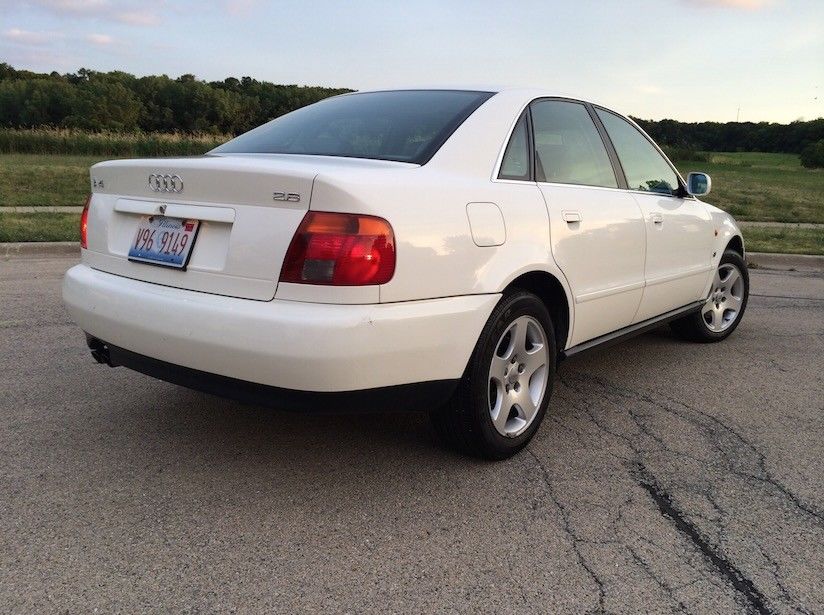 Year: 1996
Model: A4 2.8
Engine: 2.8 liter V6
Transmission: 5-speed automatic
Mileage: 120,000 mi
Price: $1,300 Buy It Now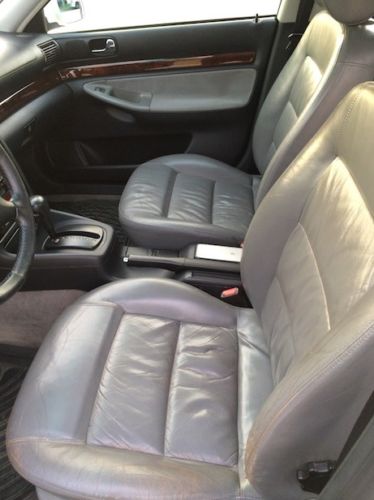 Selling my beloved Audi A4. No expense spared in maintaining this rare vehicle. All work supported with receipts.

Work highlights include:
Brand new auto gearbox (Jan 2017 with warranty)
New Premium Goodyear Tyres
Wheel bearings
New Brakes
New exhaust
Much more and too many to list including regular major servicing

Thousands spent on looking after this lovely car

The car has developed a overheating issue which I simply can't afford to fix due to now being
at college. This should be a straightforward job for someone with a mechanical background and budget to fix. Car would need to be collected due overheating issue.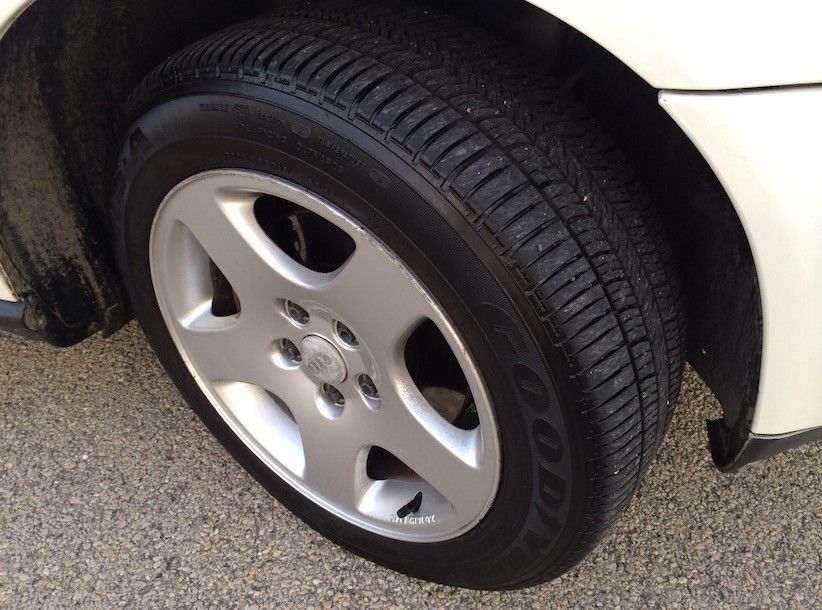 This example was well-ordered in 1996. The Pearlescent White Metallic paint was still the signature for the company and it's paired well with platinum leather. They were expensive options in the day. All '96 examples of the A4 came with the 5-spoke 16″ alloys, and otherwise as with prior Audis they were fairly loaded. The buyer of this car also, unfortunately, selected 5-speed Tiptronic gearbox. Thankfully, for a commuter this one has been rebuilt and the car looks remarkably clean for the price point. Unfortunately, that's because it has some issues and sounds like it's going to need a fairly substantial overhaul. At $1,300, I can't fault the seller for their pricing with this in mind – the car has obviously been cared for. However, the issue is that for a bit more you can have a much nicer B5: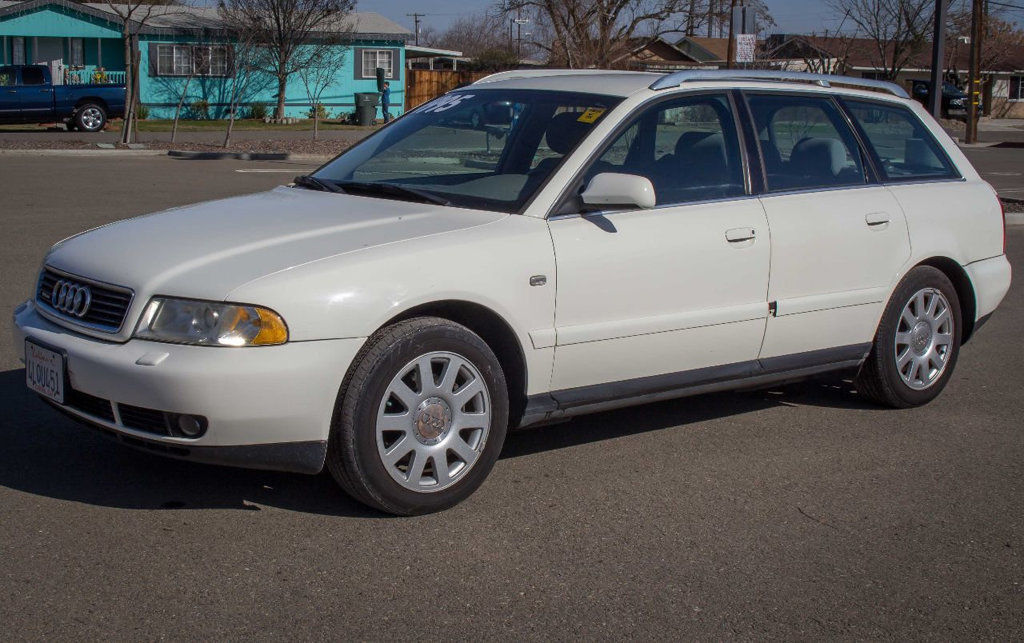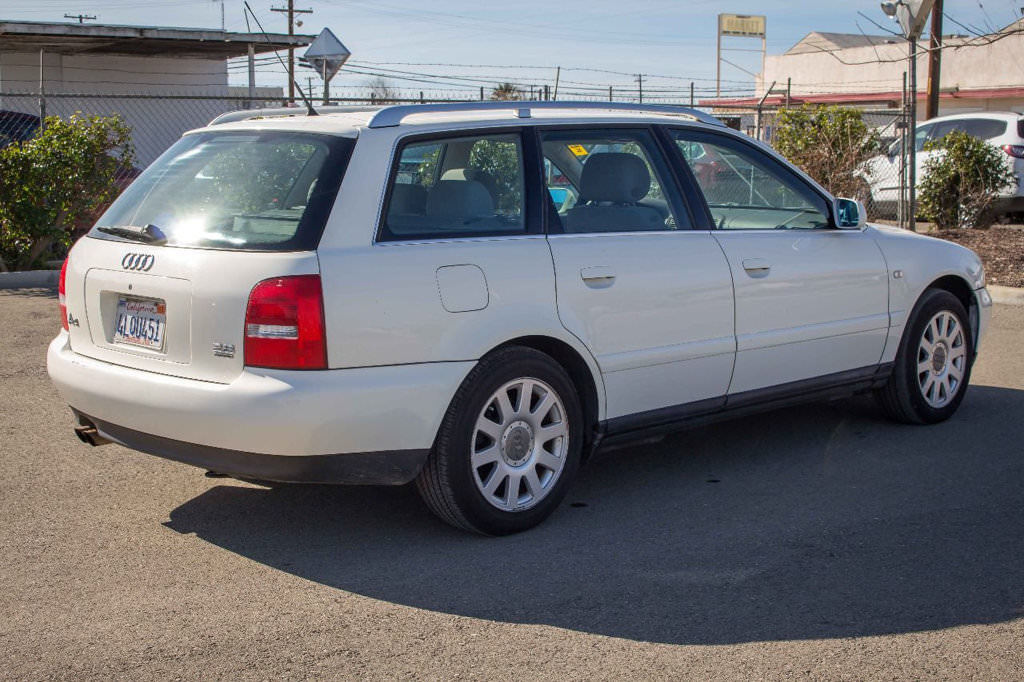 Year: 2000
Model: A4 2.8 quattro Avant
Engine: 2.8 liter V6
Transmission: 5-speed automatic
Mileage: 187,553 mi
Price: $2,995 Buy It Now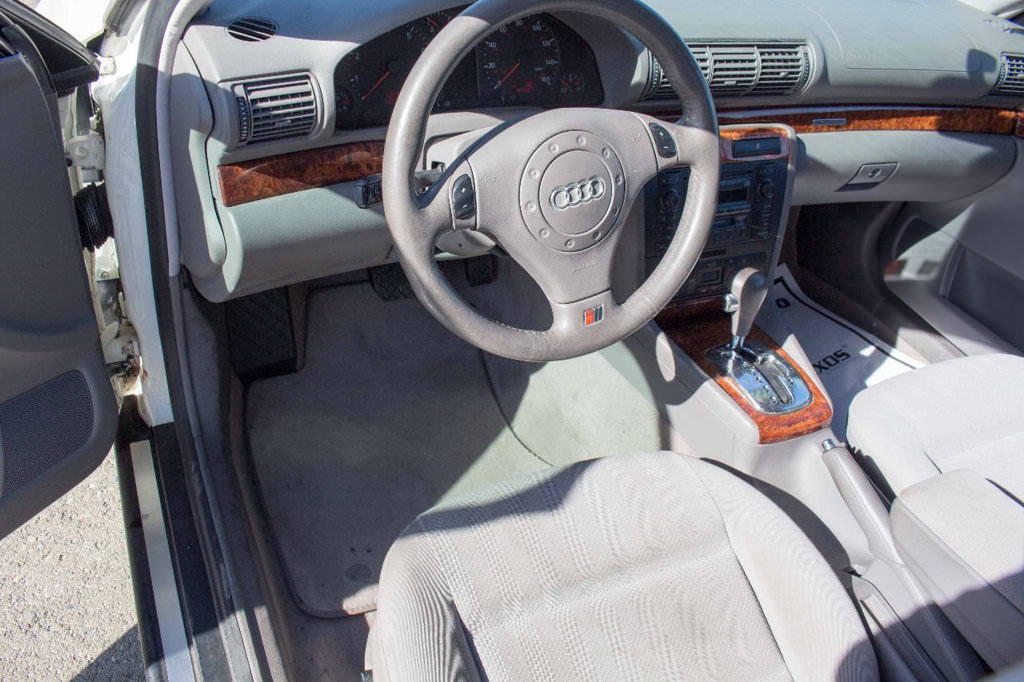 Very well maintained 2000 Audi A4 quattro Wagon 1 owner from new that was special ordered. Car is complete with all 3 keys, books, tools and the original window sticker. Car was ordered with factory sports package, 2.0 motor and xenon headlamps. Please call us with any questions.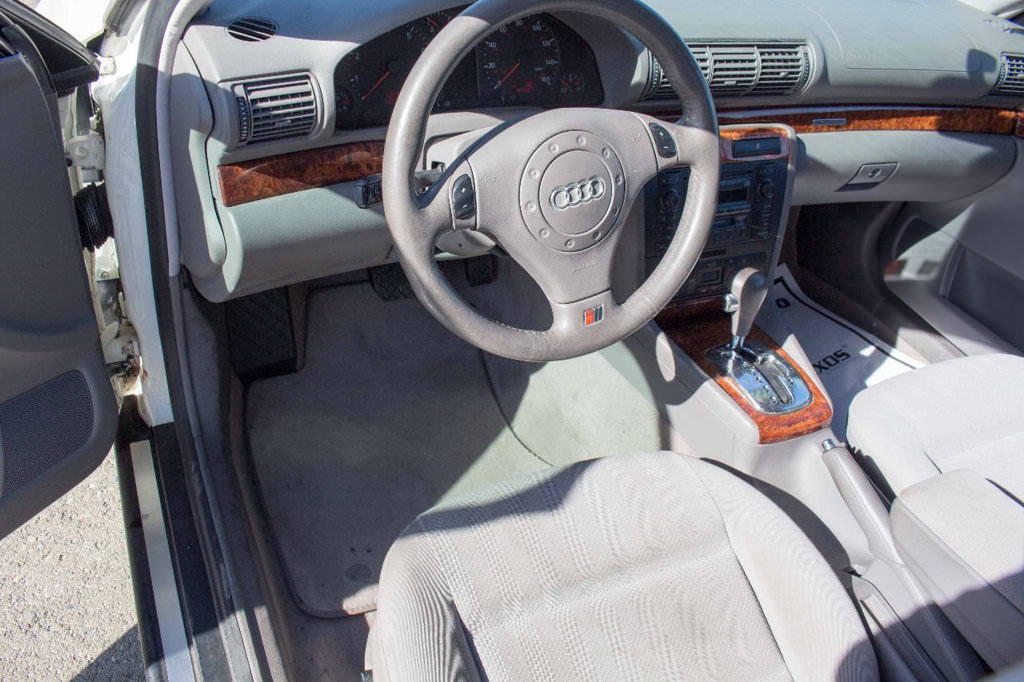 Audi continuously upgraded the A4 over its production run. Nearly every year is bespoke as a result. This car is a late example, with the refreshed projector beam headlights, all-red tail lights and the revised Sport package with the Speedline 10 spoke 16″ wheels. The Avants usually came pretty loaded, but this one is interesting because though it's a V6 2.8 model with Tiptronic – which usually was met fully loaded – it's been opted with cloth interior. The Opal interior is a nice match again for the Casablanca White. While not as clean as the sedan, and with higher miles, this one isn't a wreck and holds the upgraded 30V motor under the hood for a few extra ponies. Plus, it's an Avant and all-wheel drive – two trumps that even the clean sedan can't hope to overcome.
All of this is available for under $3,000. Figure that you'll still need to spend some money on repairs, but for most people the late Avant is a far superior choice to the clean sedan. But if you're a DIYer, you can grab that sedan and have a clean and stylish commuter for under $2,000!
-Carter