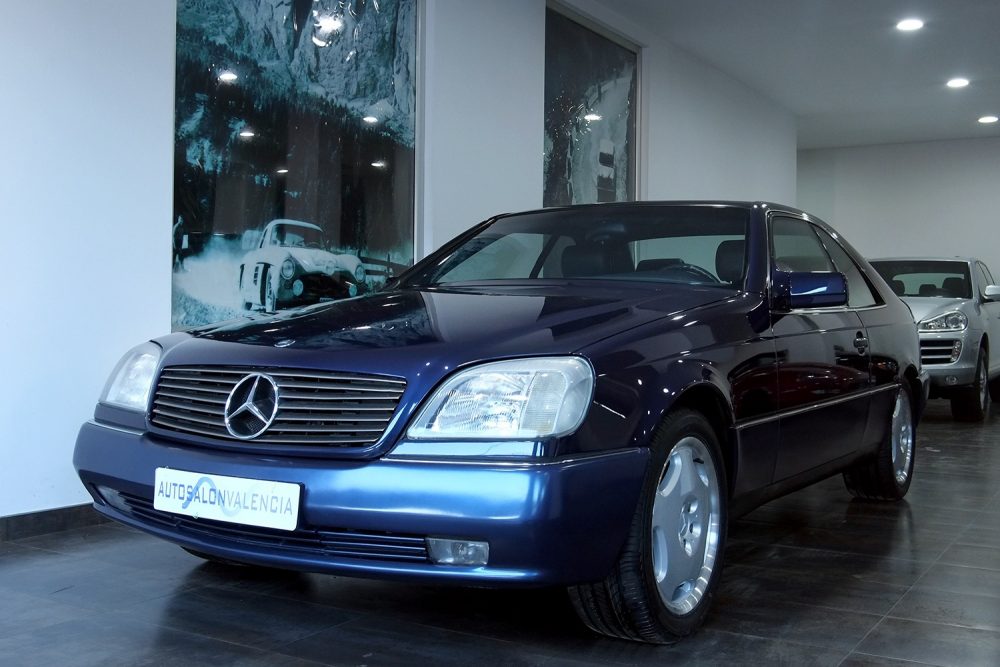 The Mercedes-Benz W140 Coupe, or C140, is one of those cars that you might have forgotten about until you see one in the wild or stumble across one for sale. There is good reason for that seeing that Mercedes made a little over 400,000 W140 sedans while only producing 26,000 coupes. You can see that is quite a difference in production numbers and now that the youngest W140 is almost 20 years-old, they are only are getting more rare. Today, I wanted to check out the rarest W140 ever produced, the CL420. Just 2,500 CL420/S420 Coupes were produced from 1994 to 1998 and exactly zero ever made it to America. These Coupes used the 4.2 liter M119 V8 borrowed from the sedan and was the smallest engine choice available in the C140. This 1996 up for sale in Spain is probably one of the most well-preserved CL420s out there despite its 112,000 miles. I just wish I could bring it to America.
Year: 1996
Model: CL420
VIN: N/A
Engine: 4.2 liter V8
Transmission: 5-speed automatic
Mileage: 181,640 km (112,866 mi)
Price: €11,900 ($13,742)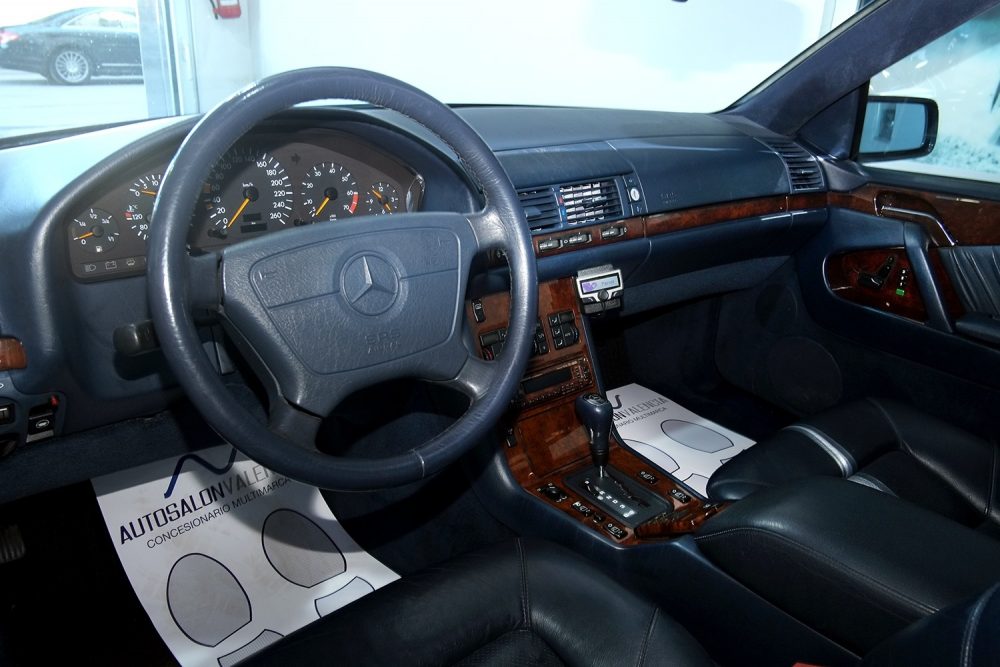 MERCEDES CL (W140) 420 "279 HP" Automatic Gearbox of 1996
IT HAS JUST 181,640 KM.

REGISTERED IN DECEMBER OF 1996.

ONE OF THE MOST APPRECIATED AND LOOKED FOR MODELS OF THIS SERIE.
THE ENGINE IS THE SAME THAN THE ENGINE OF THE 500 (M119), BUT WITH LESS CUBIC CAPACITY, WHAT REDUCES THE CONSUMPTION AND MAINTAINS VERY SIMILAR BENEFITS. WITH 8 CYLINDERS IN V, WITH 279 PS IS A PERFECT VEHICLE FOR EVERYONE.
IT IS IN AN EXCEPTIONAL STATE, ONE OF THE CLASSICS THAT GREATER REVALUATION ARE SUFFERING.
MERCEDES CL (W140) 420 "279 HP" Automatic Gearbox
279 PS 8-cylinder in V.
Engine: V 8.
Power: 279PS @ 5700 rpm.
Gearbox: 5 speeds Auto.
Speed max 250 km / h.
Acceleration 0-100km / h 8.3 seconds.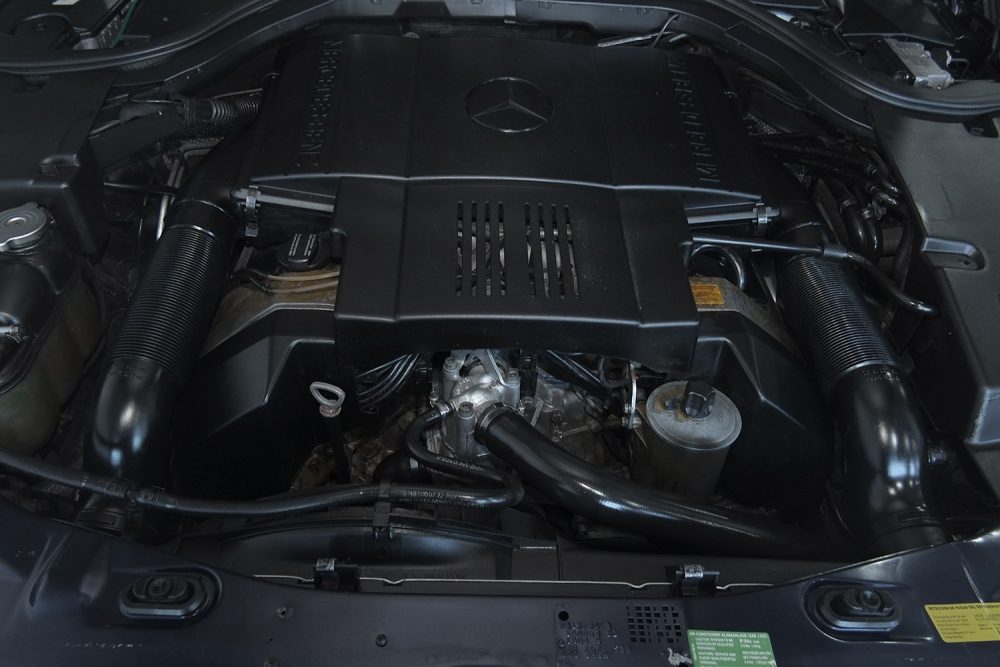 One of the interesting things about the European-spec W140s is they all have slightly shorter bumpers compared to the North American cars because of the crash testing regulations. This ends up making the cars look just a little more compact and I think tricks your eyes into showing more of the body and less of the bumpers. I personally think just that little bit does wonders for the overall car in its looks. You can't really tell on this example because of the lighting and the angles of the photographs, but trust me, put these car next to a North American C140 and they are different. Another big difference on these European cars are the wheels. These wheels are called the Eltanin, which are again common on European W140s, but very rare in North America as I don't think they were even an option. I love the fat, chunky spokes and 18 inches seems to be the perfect diameter for them. The rest of the car looks great and I really did the navy blue exterior with matching navy blue interior. Overall it's just a great 90s-era example that is just coming into style and will probably always been looked at as cool.
The price a little under €11,900 is fair — I think. I don't exactly keep up on the car market in Spain so all I can compare it to is what we have here in the United States. If you told me that this car was for sale here for a little under $14,000 I wouldn't be surprised. We are just starting to creep into a time where really clean W140s are going to be desirable and I think the Coupe is going to be just as sought, if not more. Compare this one to the S600 Coupe I looked at back in May for $19,000 and you've got a reasonable starting point. If this car was brought here I don't think it would have much trouble selling, but the in Spain, who knows.
– Andrew