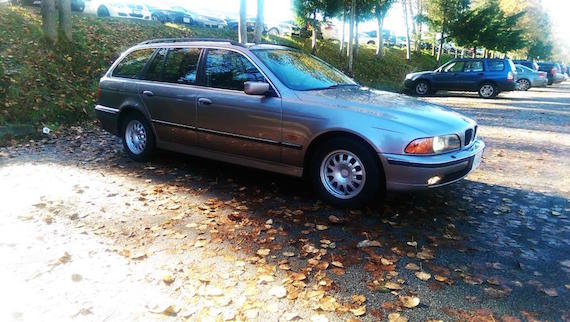 We're raised in the US to think that all BMWs are all full-leather, optioned-out, powerful luxury machines. Then we 'Mericans set one foot in Europe and see BMW cabs and dented city cars running around on steel wheels and get thoroughly confused. Unfortunately for us, BMWs standard of engineering and handling extends much further than just catering to yuppies. Fortunately for us, some zealous souls bring these oddities over, like today's diesel E39 wagon. Sure, I'd love a 540iT or even a 528iT, but wouldn't it be sweet to get Prius gas mileage with the good looks and handling of the E39 longroof? Today's your chance with this double-import, first to Canada and then officially to the US. Cloth seats and celsius temperature readings mean this is no American Bimmer, and that makes it an interesting proposition indeed.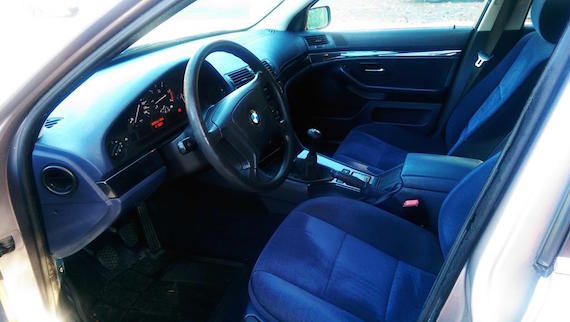 Year: 1997
Model: 525tds
Engine: 2.5 liter turbocharged inline-6 diesel
Transmission: 5-speed manual
Mileage: 114,400 mi
Price: $13,999 Buy It Now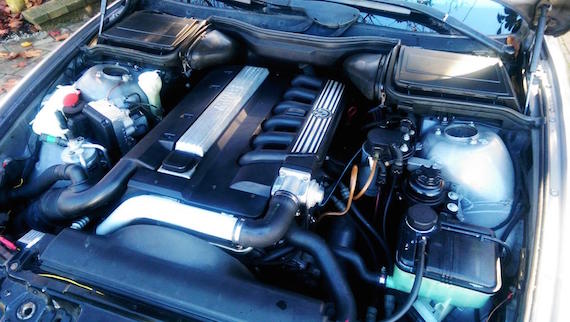 Selling a very rare in the USA 1997 BMW 525tds with about 113k miles. This car was exported to Canada from Germany and again exported from Canada to United States. I bought the car already in the US and so therefore comes with a US title easily transferable to any state, including California due to a exemption on diesels of this year and older. The car is mechanically in perfect condition. Clutch is near perfect. Engine does not leak fluids or smoke. AC blows cold. I would not hesitate to drive the car cross country on a moments notice. Absolutely nothing needs to be done.

Cosmetically, the car looks to be in excellent condition and the pics do a wonderful job of displaying this. While no car is completely rust free, this one is as good as it gets. A couple unique extra's…… this car does have the euro OEM trailer hitch installed under rear bumper. The car also has 4 winter tires mounted on steel rims in addition to the all season's currently on the vehicle. Also, this car does have the rear backup warning chime indicating when the car is about to hit an object behind it.

I have dual residency in Ohio and Seattle. Buyer will receive a clear Ohio title without any restrictions. I bought the car already in the US, so I do not have any import paperwork. Finally, I do drive the vehicle somewhat, so mileage may increase slightly during the auction.

I'm a collector of rare, exotic, and unique cars and have sold many on eBay but to clarify, I'm not a dealer. The car is located on Mercer Island, WA. I will show the car and allow test drives but please contact me first. I travel extensively and need a couple days notice if coming over. Can provide free airport transportation from SEA.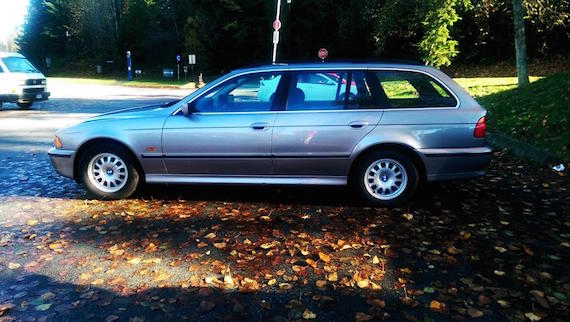 The unique nature and low miles are definite draws, though you could probably get a 540iT for a few grand less and enjoy spending that leftover cash at the gas station. It'd be pretty hard to row your own gears though, and lord knows diesel fanatics love wagons – just ask Volkswagen. Some style 32s would make this a very attractive and pragmatic car, the best of both worlds. I just don't think I could spend $14k on it.
-NR