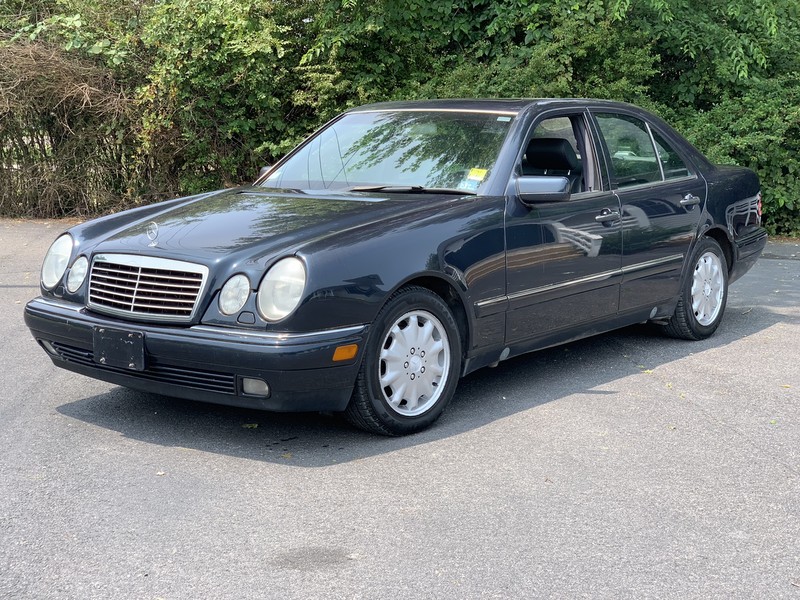 I'm sure I'm not the only person who wants both an analog experience in my car along with having the ease of DIY on most everything, but also wants modern tech and these crazy new safety features called airbags. Case in point, my Mercedes-Benz W116 and W123 are both simple enough that I can diagnose and fix almost anything on the entire car in my home garage, but their main safety features are headrests and a padded steering wheel. If you go to the other end with a newer Mercedes-Benz diesel, you see cryptic messages on your infotainment screen saying the car isn't going to restart unless you fill the tank up with AdBlue fluid, but hey, at least the car will literally steer itself in between the lane lines while you are frantically Googling on your phone what the hell AdBlue fluid is. So is there a happy medium? Well, I think I have one option.
The W210 is a very fine chassis in my eyes. Granted, I'm biased as I own one, but they are seemingly sturdy cars as long as you keep them away from constant moisture and salt. All the gas engines in car are equally as fine, but thankfully the US market was blessed with a gem of a diesel, the OM606. This 3.0 liter inline-six replaced the OM603, which replaced the OM617, so we have good lineage here. It was available in turbo and non-turbo, with today's car I want to look at, a 1997 E300, being the non-turbo. Much like Mercedes diesels of past, this one has a lot of miles, but probably also has good years left in it as well.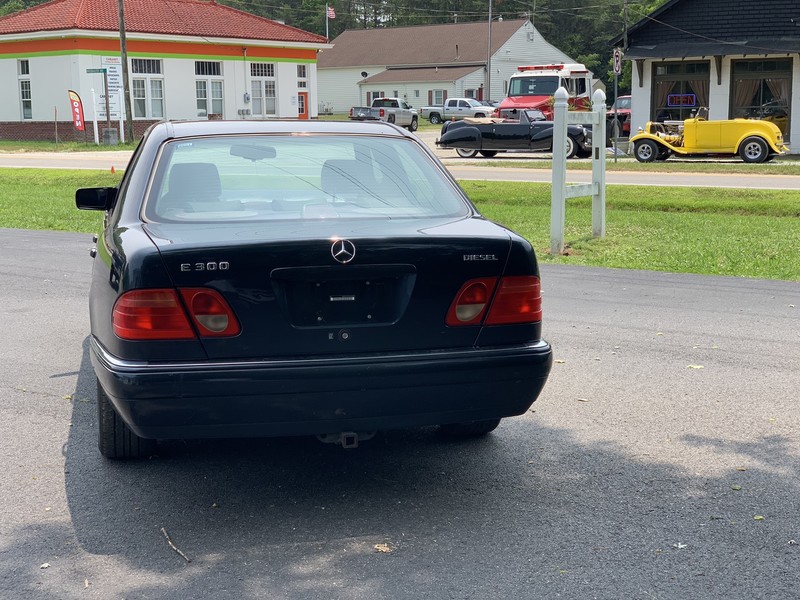 Year: 1997
Model: E300
VIN: WDBJF20F9VJ031329
Engine: Diesel 3.0 liter Inline-6
Transmission: 5-speed automatic
Mileage: 211,886 mi
Location: Crozier, Virginia
Price: $3,990 Buy It Now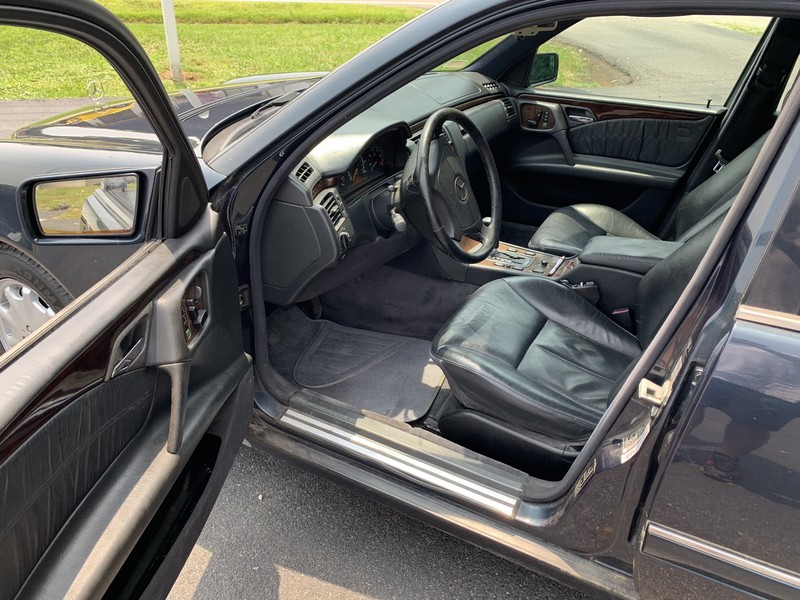 Year
Make
Model
Mileage
Engine
1997
Mercedes-Benz
E-Class Diesel
211,886
3.0L DOHC 24-Valve In-Line Diesel 6-Cyl Engine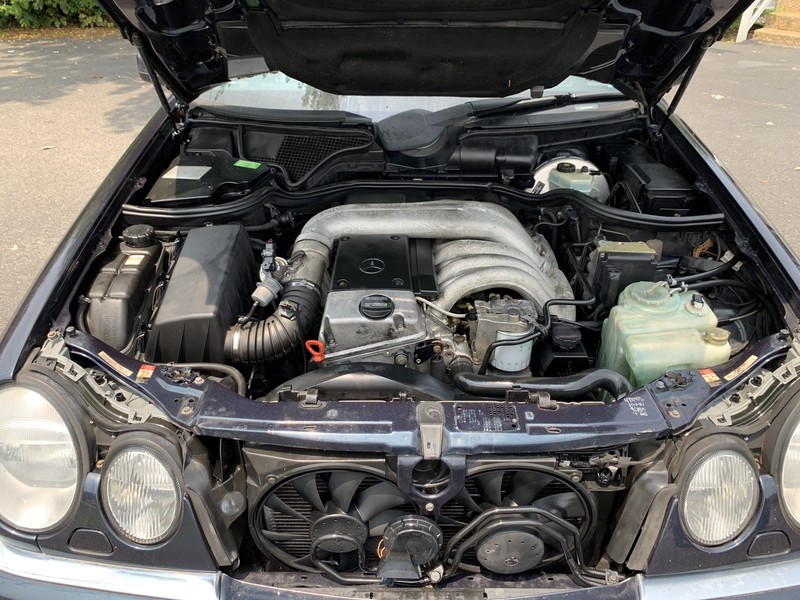 The OM606 is certainly a more modern and sophisticated engine than the old iron lung OM617, but a power house it is not in naturally aspirated form. Just 134 horsepower and 155 lb-ft of torque motivate a lot of sedan, but the name of the game here isn't speed, it's efficiency and reliability. Seeing over 30 miles per gallon on the highway is very doable in these, and even high 20s around town. The turbo OM606 bumped up power significantly with 174 horsepower and 243 lb-ft of torque if you can't stand slow. One of the not-so-fun things about these is the glow plugs are hidden under the intake manifold, so replacing them isn't as easy as the OM617 and they do like to snap off in the head, but it isn't something you are doing so often anyway. Everything else is pretty straight forward, just stay up on your routine maintenance and you'll be fine.
This example in Virginia comes in well used with 211,000 miles, but the most important thing is it doesn't look rusty. If it had any kind of rust scabs on it, it'd run away, but I can't see any from the photos. The interior isn't torn up either, which is always nice, and looks like it just needs a heavy cleaning. The asking price is just $4,000, which I think is pretty fair for what you are getting. This can be a work horse commuter car without a doubt and cost you very little money in the process. Not a bad deal at all, and it probably has another 211,000 miles left in it. That is, as long as it doesn't see salt.
– Andrew