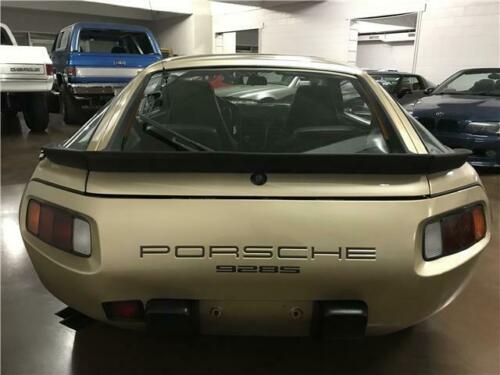 It's a bit interesting to consider this car in comparison to a few others I've recently posted. Like the 924, most (but not all) of the 928 is overlooked in favor of the car that it was intended to replace. Also like the 924, the 928 was a transaxle car with great weight distribution. Similar to the E36 M3, our European friends got the fun motors for the first few years of production; Euro motors started with 21 horsepower more in the early examples, but the vast gulf came in the early 928S. Introduced in Europe in 1980, the M28.11 4.7 liter S touted 300 horsepower. It wouldn't be until 1982-3 that the S came to North America, and when it did it only cranked out 234 horsepower in comparison. In fact, U.S. 928s wouldn't get over 300 horsepower until the S4 in 1987.
So here we have the faster '83 928S from Europe and it's got a 5-speed manual. Additionally, to link another series of posts, this one is gold with green leather. What was with this combination?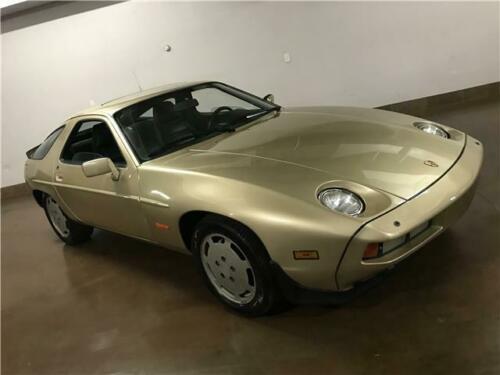 Year: 1983
Model: 928S
VIN: WPOZZZ92ZDS841137
Engine: 4.7 liter V8
Transmission: 5-speed manual
Mileage: 86,300 mi
Location: Phoenix, Arizona
Price: $17,995 Buy It Now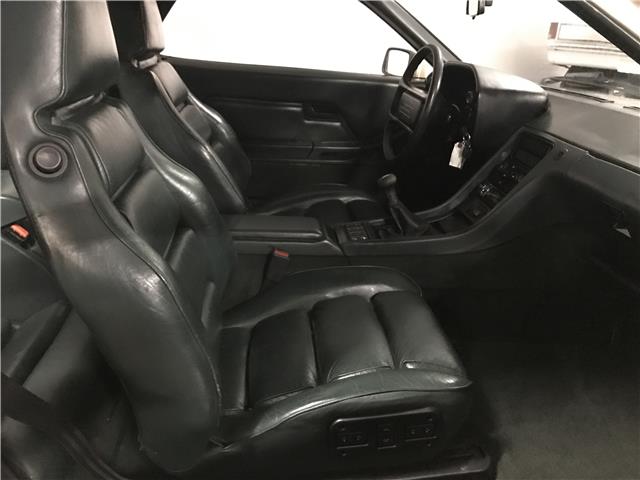 1983 Porsche 928S Euro Manual Same Female Owner since 1986!!

1983 Porsche 928S Euro Manual.. 2 owner accident free, rust free example.. very rare special order 83 Porsche 928 S Euro.. car was specially ordered metallic gold exterior paint with dark green Leather interior with 5 speed Manual trans.. car has had the same female owner since 1986.. current mileage is 86k.. extensively well serviced vehicle, includes records documenting service history and mileage, owners manual and factory service log book.. recent services to include new gas tank, timing belt, water pump, new AC controller, freon topped off, and new shifter bushings front and rear.. always garaged here in Paradise Valley Arizona.. beautiful ultra rare high horsepower Euro 928S Porsche Manual..

the U.S. version of the 928 is a 237 hp 4.5 litre.. Porsche introduced a refreshed 928 S into the European market in 1980 model year, although it was summer of 1982 and 1983 before the model reached North America. Externally, the S wore new front and rear spoilers and sported wider wheels and tires than the older variant, but the main change for the 928 S was under the hood, where a revised 4.7 L engine was used. European versions debuted with 296 hp

**certificate of authenticity, more pictures and video at arizonamuscle dot com**

**worldwide shipping available**

**collector car financing available**

**cars shown by appt**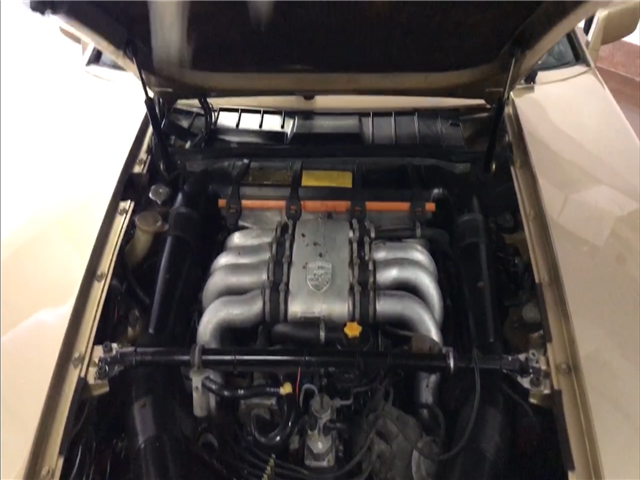 Unfortunately the photos here really let down that color combination. The COA on the seller's site confirms this is R6 Light Bronze Metallic over Dark Green Leather (77) and must have been special order, since Dark Green doesn't appear as an interior option in the Porsche literature. I wish the photos did the car more justice. Unlike the '66 250SE Coupe Andrew wrote up, this seems a lot more sedate as the Green is much darker and the Bronze is less pronounced.
Outside of that, there just isn't really enough shown in great detail to talk about. It appears to be all there and not horrible, but also not in pristine shape. The Euro S is quite desirable but generally only in 928 circles, too, as it represented a substantial upgrade over early North American 928s. Visually it's not quite as pure with spoilers tacked on and the Gullideckel forged alloys seem a bit tired, but it should still draw a lot of attention. These early examples, especially in Euro guise, offer a lot of bang for your buck if you don't mind the pre-facelift look. While clean S4s, GTs and GTS models head steadily upwards, you can grab a nice condition early Euro S for well under $20,000. Like the 924, that seems a lot of classic Porsche for short money.
-Carter