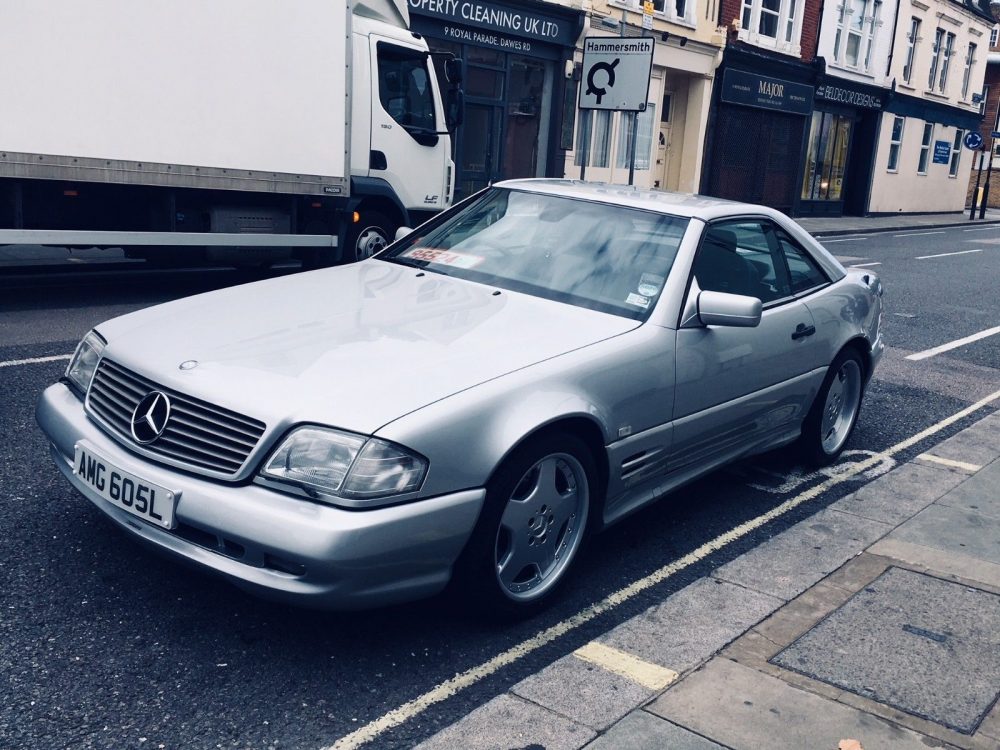 I know everyone might be getting just a little sick of all the silver R129 Mercedes-Benz models I've been covering as of late, but I promise this one is worth it. This is a 1997 Mercedes-Benz SL60 AMG up for sale just outside of London. The backstory on the SL60 AMG is a little murky but I'm going to try to explain it the best I can. These cars were officially sold through Mercedes as a SL60 from 1993 to 1998, meaning when you run the VIN it comes back as a SL60 and not just as SL500s that were converted after the fact like we see a lot of times. There wasn't much fanfare or marketing for these; they made somewhere between 1000 and 1500 with all of them being sold anywhere but North America.
The modifications are what you might have guessed: the 5.0 liter M119 converted to a 6.0 liter that made a conservative 381 horsepower. The rest of the stuff depended on the year and what the AMG factory felt like putting in the car. I don't have any explanation as to why some cars were sold with Xenon and some weren't. The same went with the interior changes as some cars got AMG gauge clusters while some didn't and some interiors were crazy colors but others were just standard R129 interiors from that year. I believe that all the cars, except the very early ones, received the two-piece AMG wheels in the staggered setup. Today's car is one of the few right hand drive examples that were built and honestly priced pretty reasonable in the grand scheme of things.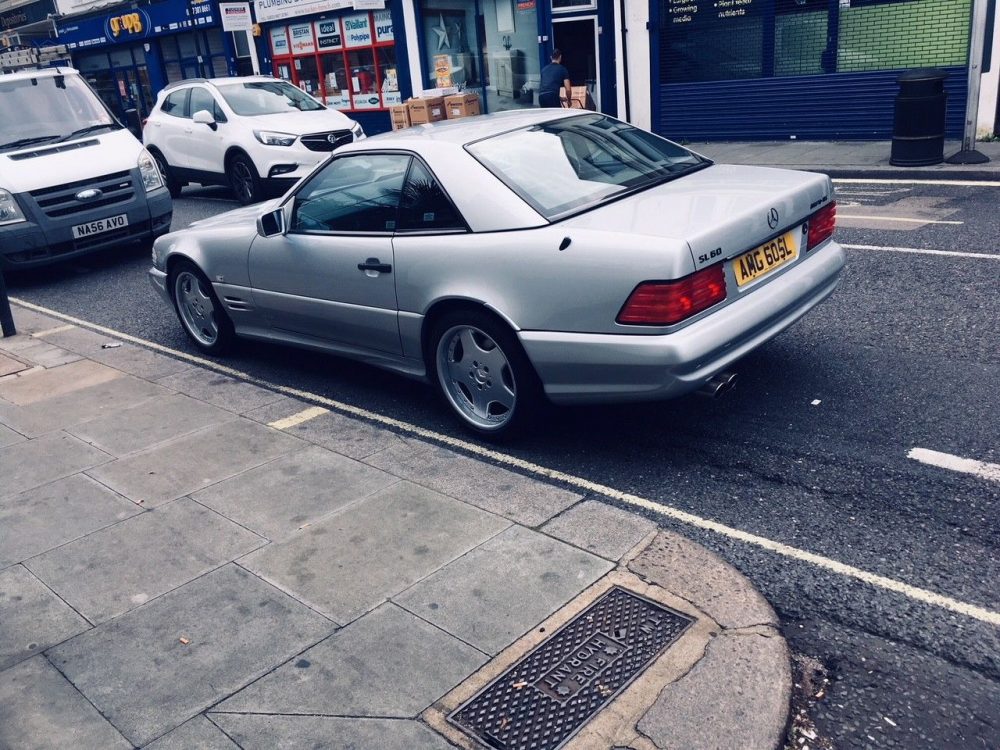 Year: 1997
Model: SL60 AMG
VIN: N/A
Engine: 6.0 liter V8
Transmission: 5-speed automatic
Mileage: 74,705 mi
Price: £24,999 Buy It Now ($32,172 today)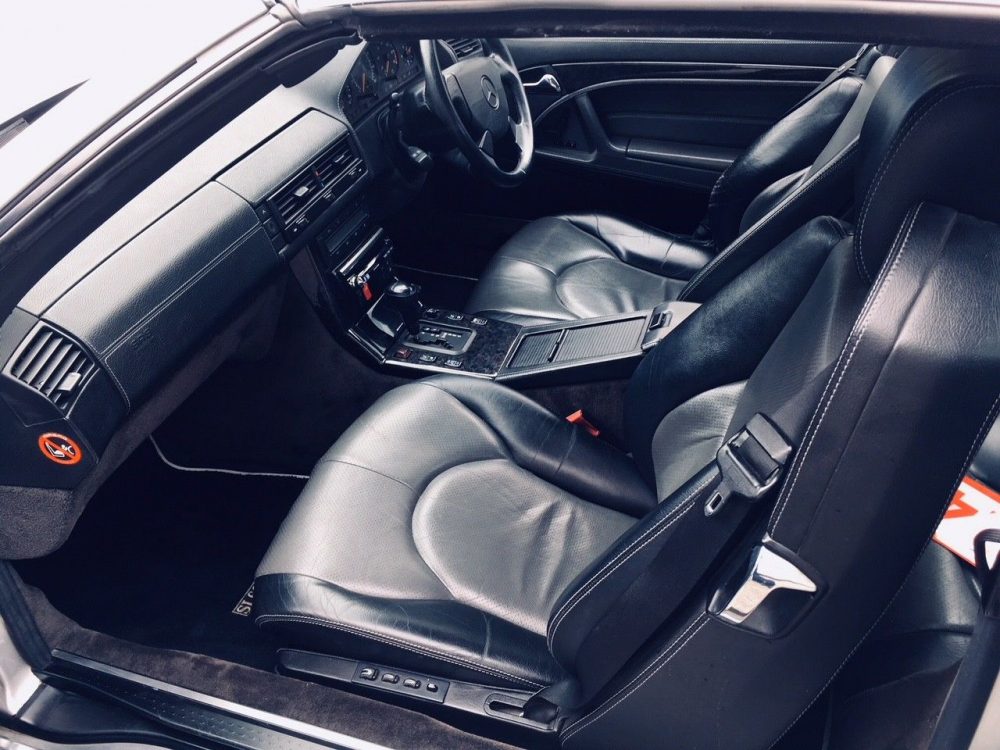 Merecedes SL60 amg 1997/p amg plate included
94000miles fsh this very rare car is fully maintained immaculate hard/softops everything works
brilliant silver/designo black/grey leather
memory heated exclusive leather
valuable AMG605L number plate included
The SL 60 AMG was the most numerous of these rare cars. Sold from 1993 to 1998, it used a 6.0 litres (5,956 cc) V8 engine producing 381 PS (280 kW; 376 bhp) at 5500 rpm.[12] AMG claimed a 0–100 km/h (62 mph) speed of 5.6 seconds. Its top speed was limited to 250 km/h (155 mph).
Cat D registered in 2000 for minor damage immaculate condition
viewing by appointment only
memory heated seats
new hood just serviced by ouselves independent mercedes specialists sw6
totally immaculate viewing stricltly by appointment only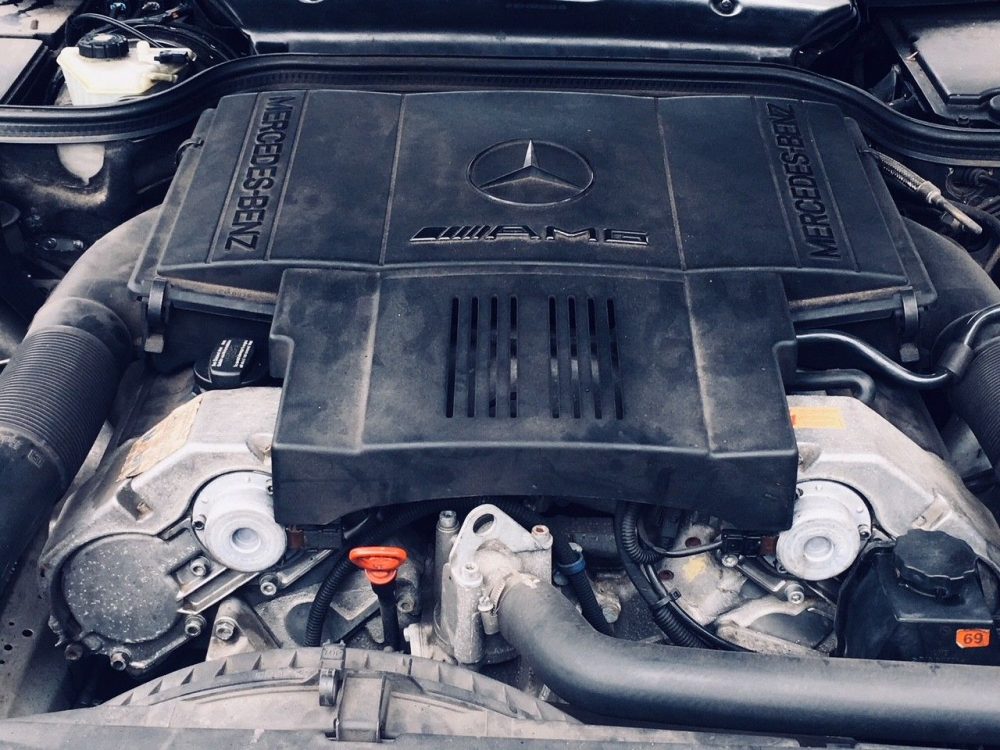 This 1997 is an interesting example. It has the two-tone interior with the stitched dash but doesn't have the AMG gauge cluster or Xenon lights. Like I mentioned, this might just be that this is what AMG felt like building on this car or someone could have ordered it like this. The rest of the car looks pretty good even with some wear on the seat bolster and the exterior doesn't show any major damage. The black badges on the trunk lid aren't exactly my taste but that can be fixed easily enough. Under the hood, both camshaft magnets looks awfully fresh compared to the rest of the surrounding metal so that is a good sign. Overall, this one looks like a winner and it sure doesn't hurt that it is being sold by a Mercedes specialist shop either.
As you might guess, these pull a heavy premium over regular SL500s and even SL600s. The price of £24,999 ($32,172) is on the lower end of what I've seen these listed at around Europe. I think the right hand drive does make it a little tougher sell, but I honestly think this is reasonable. These early AMG cars are only going to continue to creep up in value and the basic cars like this one are going to continue to be popular. I think we are just starting to see the beginning of the R129 collector cars starting to get snatched up and cars like this one are going to be the first to be captured.
– Andrew