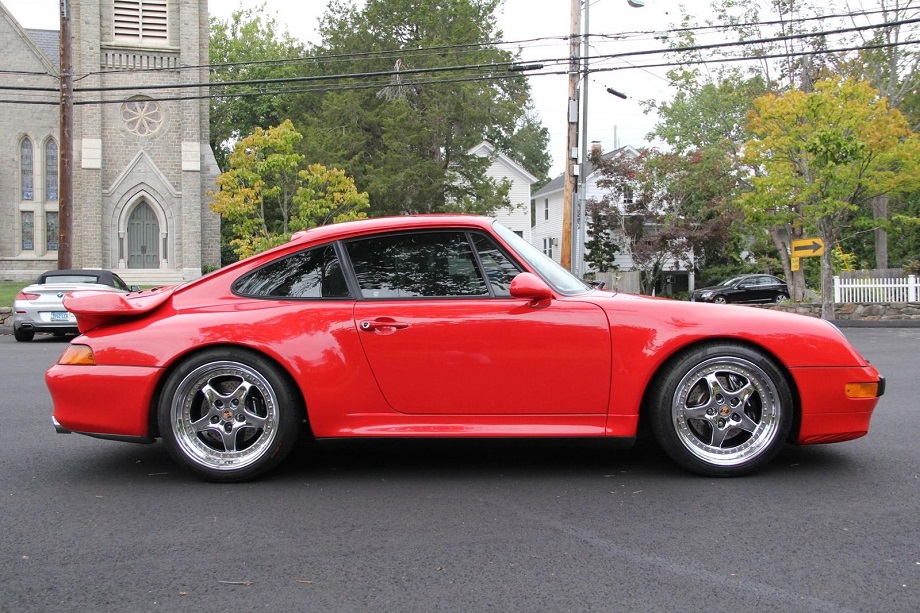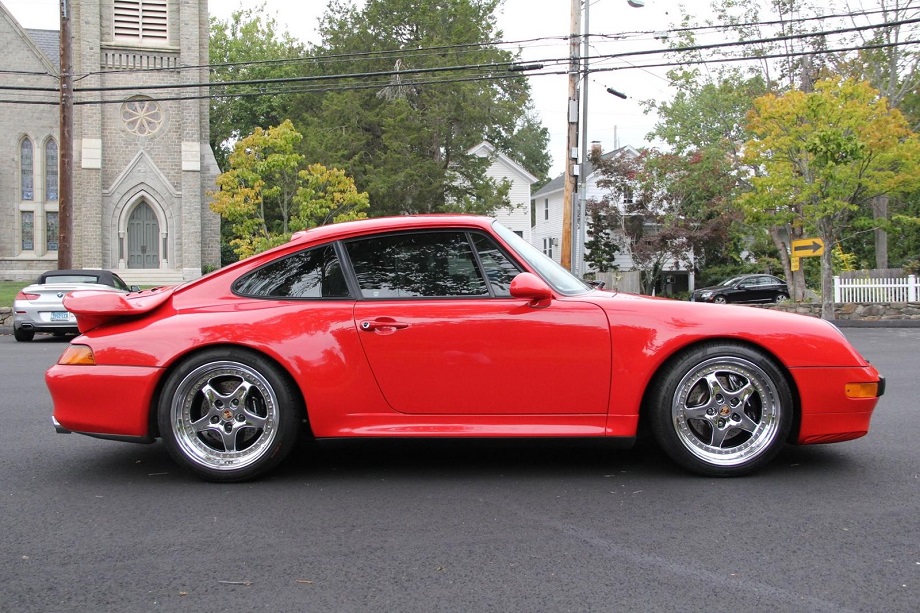 How about we turn our attention to one of Porsche's prettiest 911 designs? The 993 Carrera S. I suppose from a purely aesthetic point of view I can't really say it's any prettier than the Carrera 4S I featured last week, but there's something about the knowledge that its power only goes to the rear wheels that seems to elevate it even on appearance. Like the C4S these also are very desirable models – probably even more so – and even if this one doesn't have the crazy low miles of that Speed Yellow C4S there is a lot here to tilt this 911 strongly toward to the collector market.
So what do we have? A Guards Red 1997 Porsche 911 Carrera S, located in Connecticut, with Grey leather interior and just 28,912 miles on it. As most will notice immediately it's not entirely original. The Speedline wheels have been added, along with a radio, and the Turbo tail. While it isn't specifically stated to be the case, it doesn't sound like any of the original parts come with the car. That's too bad, but this otherwise remains a very attractive 993 that should have great appeal.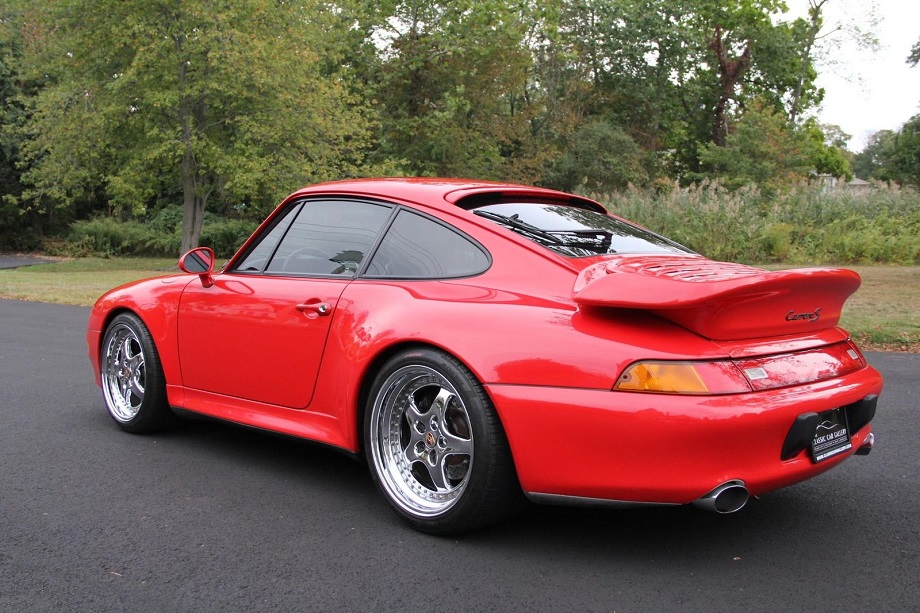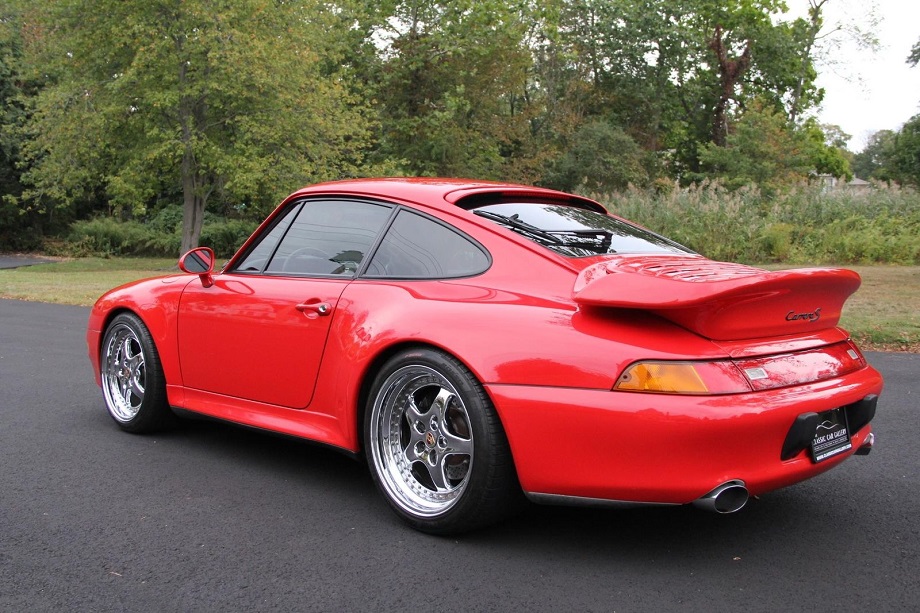 Year: 1997
Model: 911 Carrera S
Engine: 3.6 liter flat-6
Transmission: 6-speed manual
Mileage: 28,912 mi
Price: $94,900 Buy It Now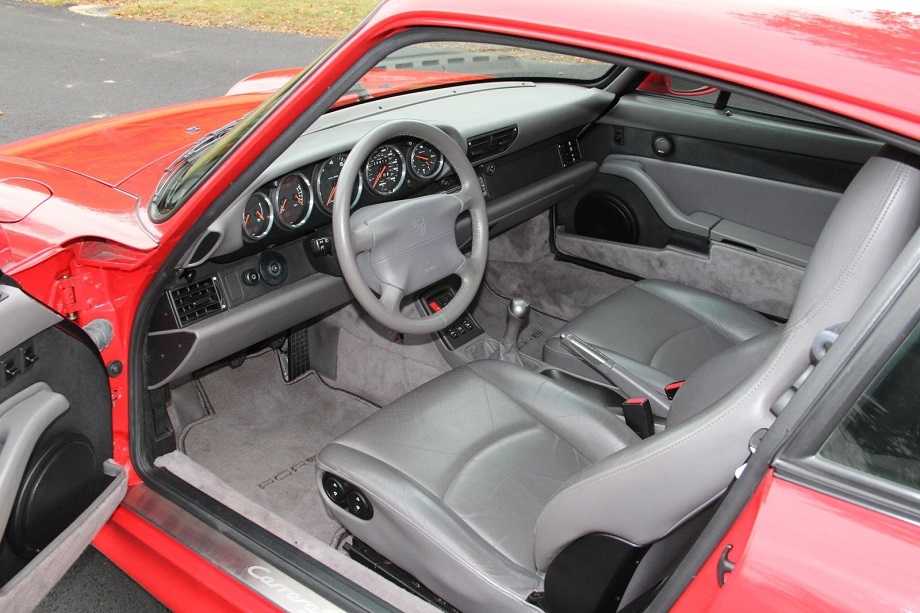 BECAUSE LIFE IS TO SHORT TO DRIVE A BORING CAR!!!

THE CLASSIC CAR GALLERY
3266 Post Rd
Southport, Ct 06890
203-446-3477

1996 PORSCHE 993 CARRERA C2S COUPE "GUARDS RED, 29,000 MILES, DEALER SERVICED EVERY 5000 MILES!!!!

VIN: WP0AA2992US322715

The car on offer is a beautiful 1997 Porsche 911 C2S(993 Series) 6 Speed Coupe with 29,000 miles. This is a collector level car that has been babied since new. The car is GUARDS RED with GRAY LEATHER interior. With only 29,000 original miles, the car is in amazing "time capsule" condition. This 2-owner car has been well maintained by Porsche dealers, and only enthusiast owned. All body panels are original and the car has been fitted with an OEM Turbo tail (we do not have the original). The gray leather interior is in excellent condition, with no visible damage or wear. The heat and A/C work well, and all mechanical systems work as they should. The car has an upgraded Alpine head unit with a Precision Power Amplifier. The engine runs beautifully, starts well, and has good power and torque. The 6-speed manual transmission shifts smoothly and the clutch engages properly. The car is well equipped and features the optional COMFORT SEATS, LIMITED SLIP DIFFERENTIAL and ACTIVE BRAKE DIFFERENTIAL. The car wears Speedline rims, they show few blemishes, and the PIRELLI P-ZERO tires are near new. This is an excellent COLLECTOR GRADE example of the desirable 993 air-cooled 911 series, needing nothing except an enthusiastic new owner!!! Bid with confidence. Please feel free to email at or call at 203-446-3477 if we can answer any of your questions.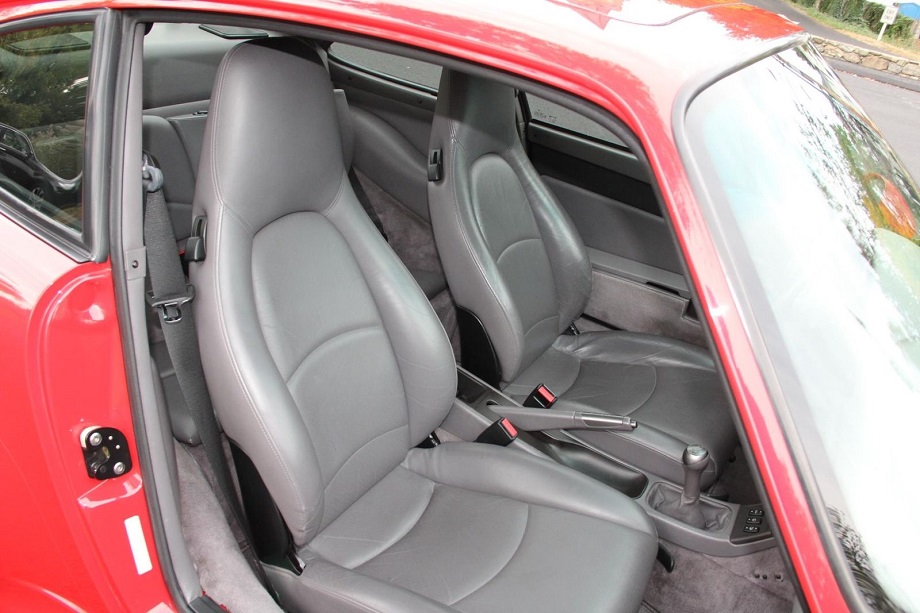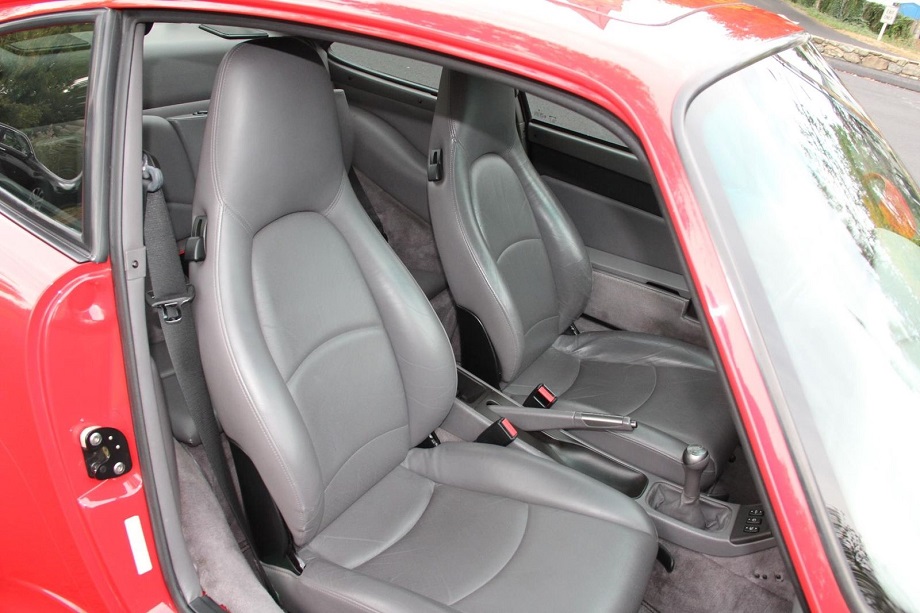 My first question is about the wheels. Obviously many are fans of the Speedline wheels in general, but my question is whether these were of a particular sort. Both the 993 Carrera RS and the GT2 came with Speedlines and I'm curious whether these would be a set from one of those cars. They don't look wide enough to me to be GT2 wheels, though I could be wrong. The RS wheels have RS center caps rather than Porsche crests, but I can't imagine that would be a significant change. Or perhaps they're just a set of Speedlines and I'm over thinking this. Regardless, they're nice wheels! I wish they weren't chrome, but they are nice wheels and look great on the C2S. We aren't told anything about the original wheels so I'm assuming they do not come with the car, but I could be wrong about that.
Much of the rest of this 993 follows our typical questioning of any low-mileage air-cooled 911. We aren't told much about its history and servicing so those inquiries will have to be made. The condition, however, looks great so the hope is there are no concerns in those areas. It's rare that I see Guards Red paired with a Grey interior. Black or some shade of tan is the norm. So this is a nice change of pace even if it's not the color I'd normally choose for myself. For those who prefer a lighter color interior, but aren't fans of tan, this could work well.
The asking price is one that doesn't really surprise me, but also one that I don't think this one can quite reach, especially since some of the original parts aren't available. Compared with that Speed Yellow C4S though, this is downright cheap!
-Rob