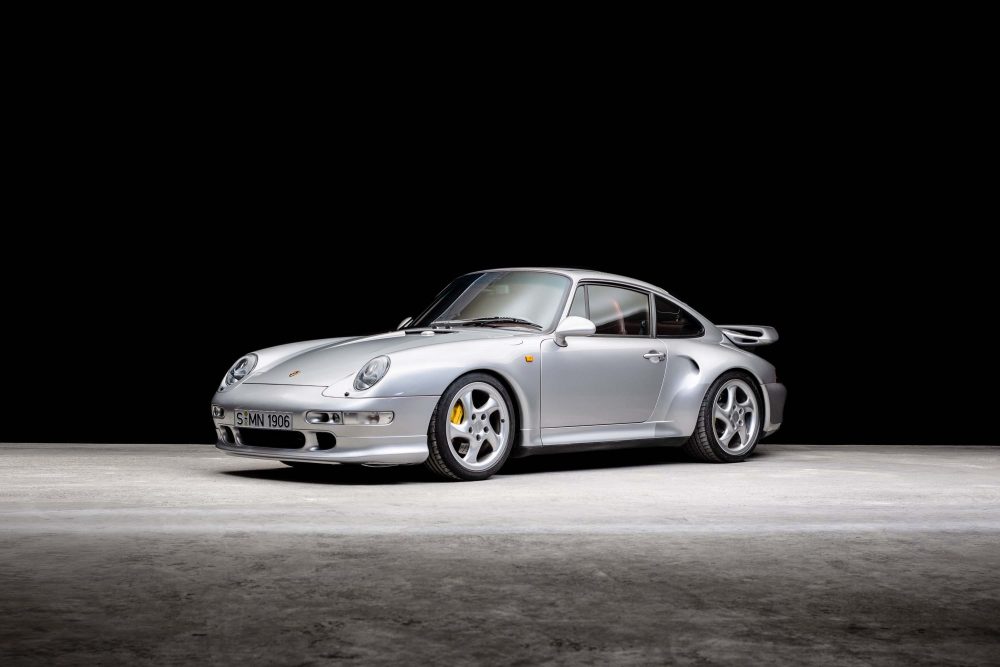 I love a good story, and I love even more when those good stories involve Porsche 911 Turbo S cars. This wonderful 1997 Turbo S for sale in Munich, Germany is the reportedly press car for all of the 993 Turbo S literature and events thus built with some very special parts. Boy, do I love these cars.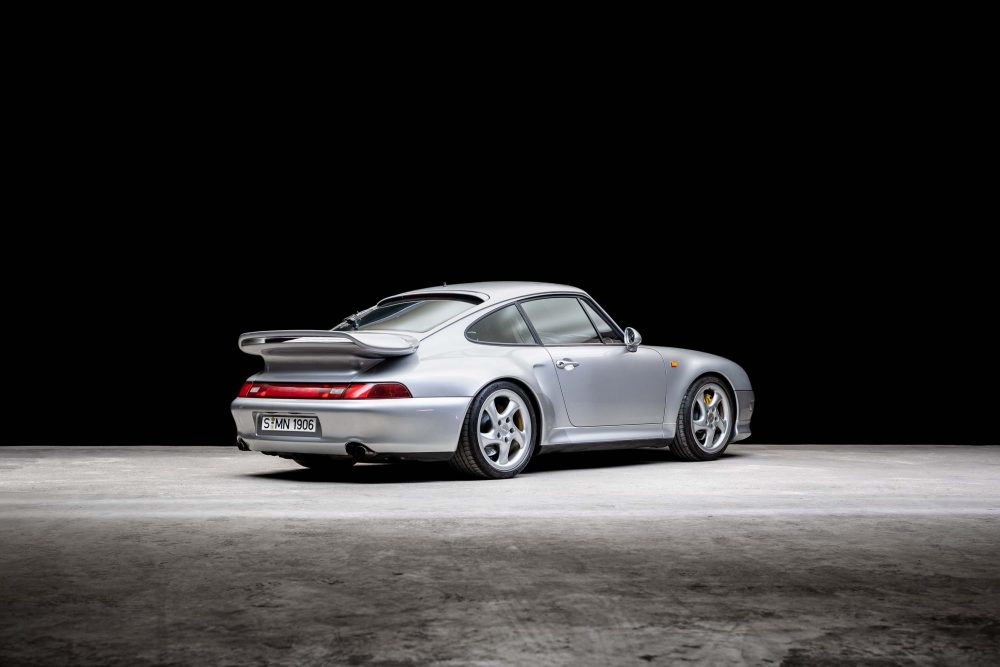 Year: 1997
Model: 911 Turbo S
VIN: N/A
Engine: 3.6 liter twin-turbocharged flat-6
Transmission: 6-speed manual
Mileage: 120,250 km (74,719 mi)
Location: Munich, Germany
Price: P.O.A.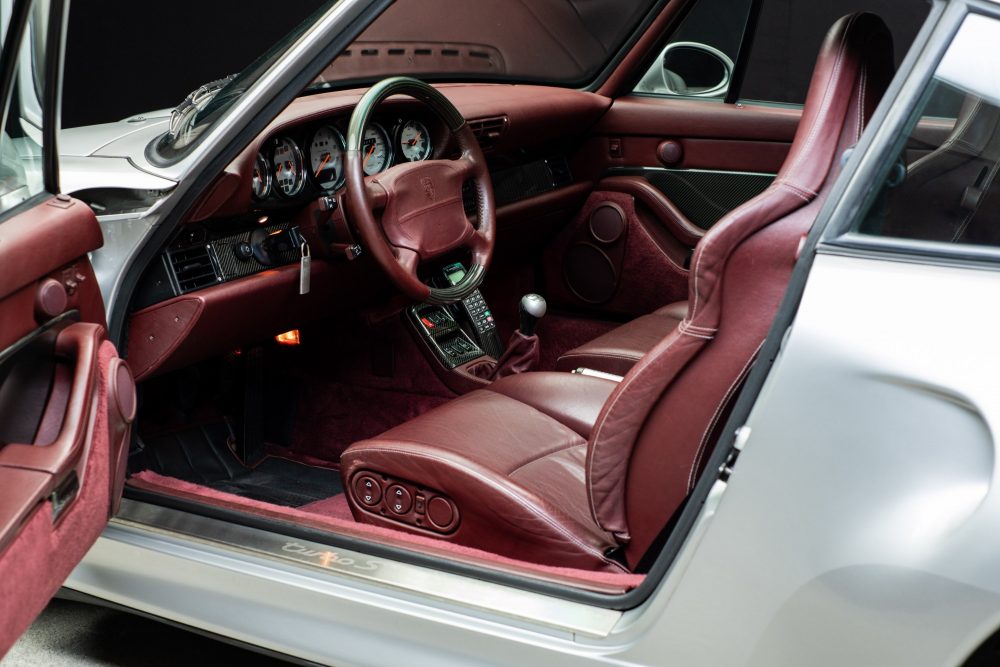 We are very pleased to offer an extremely special Porsche 993 Turbo S for sale.

This example is the factory homologation and press car for the 993 Turbo S.
The Porsche factory registered the car "S-MN 1906" about six months before the actual production of the RDW Turbo S model, of which just 160 examples were built. All works pictures show this vehicle and it is famously pictured on the 993 Turbo S brochure as well as in the factory press kit. It is also featured in dozens of Porsche books.

The car is arctic silver with special order "weinrot" (dark red) leather. Typical for Turbo S model, most of the interior is covered in leather down to the smallest knobs and details. The vehicle is accident-free and has a total mileage of 120,250 km.

Since the sale by the Porsche factory in September 1998, the Turbo S has had just one registered German owner and is still on the first original German title. The service history is fully documented and extremely extensive. In the last 22 years, the car has received a total of 17 services at official Porsche dealers, all of which are stamped in the original service book. Furthermore, the TÜV reports are also available. The Turbo S is accompanied by all books, tools and original accessories.

This car represents the unique opportunity to buy a true piece of Porsche history.
We are happy to show you the Turbo S personally by appointment.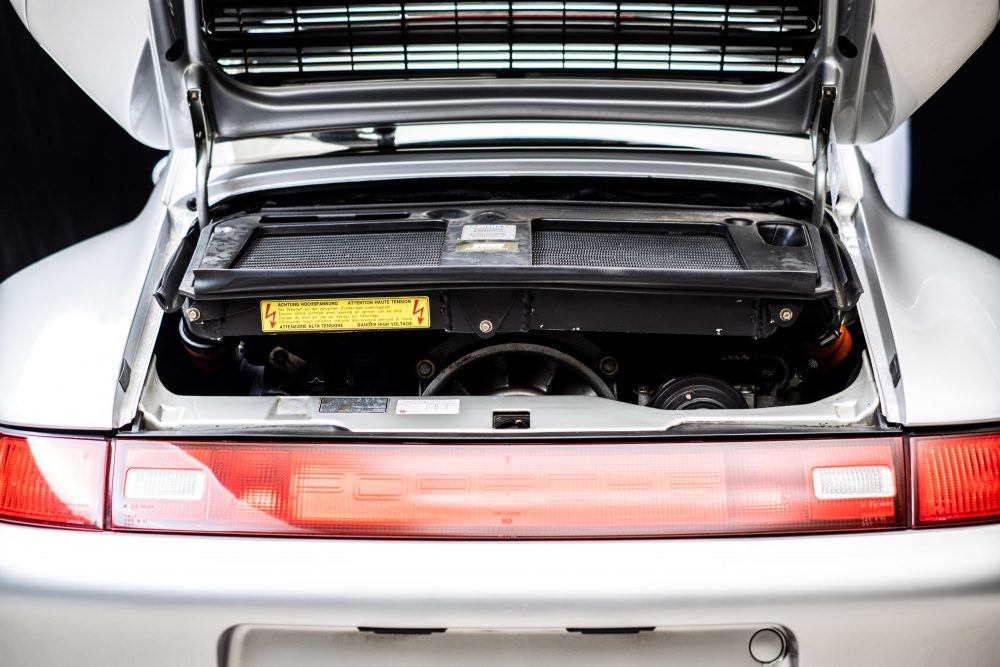 While the exterior is very typical 1990s Porsche in Arctic Silver Metallic, they let their hard down with the dark red leather and carbon trim everywhere. The sport seats look sublime and the details, right down to the carbon fiber on the very-1997 cell phone, are perfect. This one was no garage queen either given it racked up almost 75,000 miles which is high compared to what I normally see these Turbo S examples with.
The price? Well, that is a mystery. With only 170 of these made, it is tough to be picky when one comes up for sale. I would hope it is well under $500,000 given the mileage, but this is a German superhero to many on its home soil. I guess if you play in the league of six-figure cars you really don't care all that much, and your want is greater than your desire to keep your money. Fun to see, I bet this one doesn't last too much longer.
– Andrew