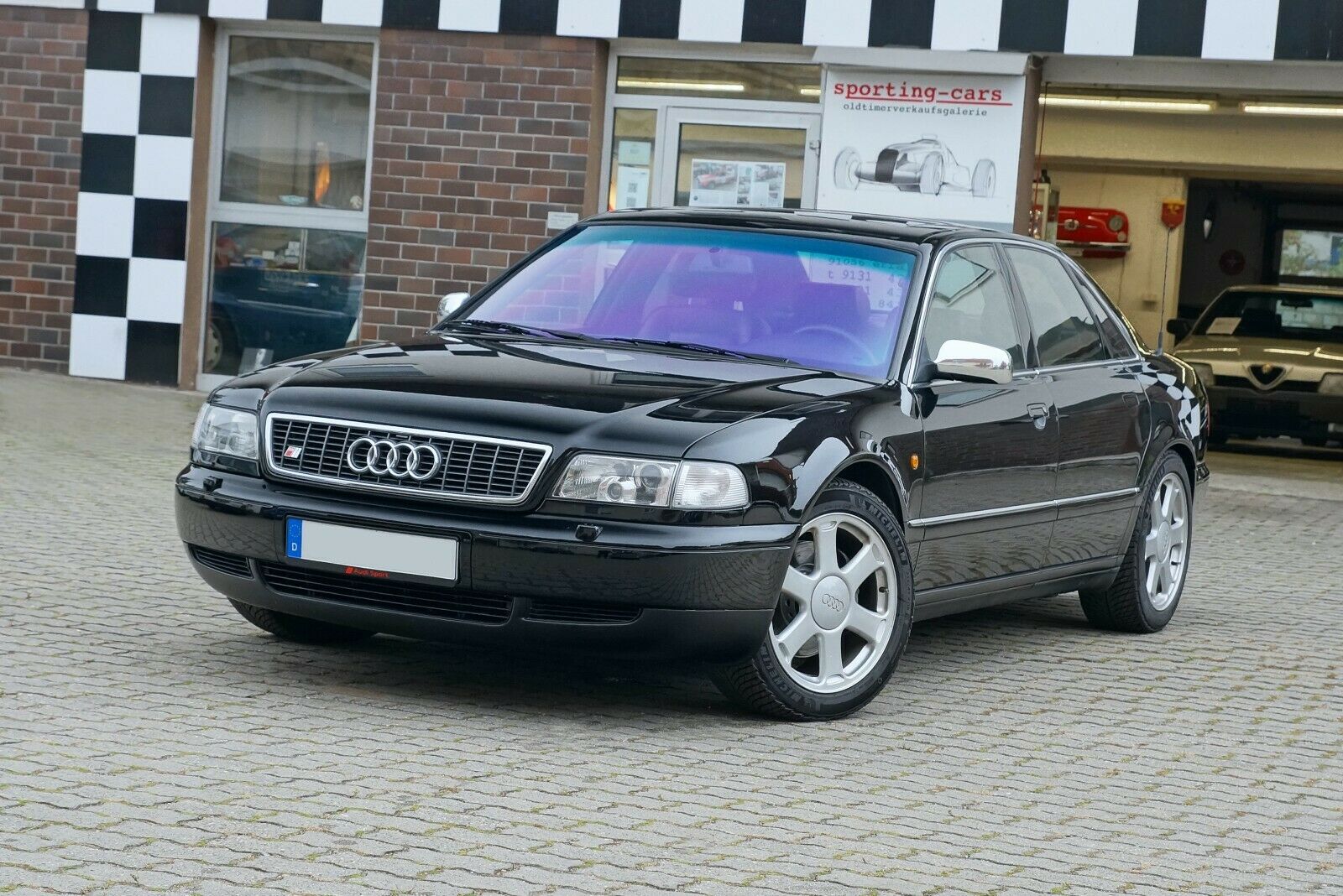 It's Christmas, so I had to put one on my list up here. We're already past the point of the first Euro S8s being legal to import; production began in 1996, amazingly, and though they're rare to find they're out there. Today's car comes from a few years later, but still is a pre-facelift model. That means slightly less splashy looks and slightly less power; but as I said in a recent post I really like the extra understated nature of the early D2s. Couple that with some fantastic 18″ Speedline Avus wheels, which were chunkier than the Ronal version the US market saw, plus a wild interior and this one is a looker. But it's more than that, as it is one of the rare European-only manual versions. Let's take a look!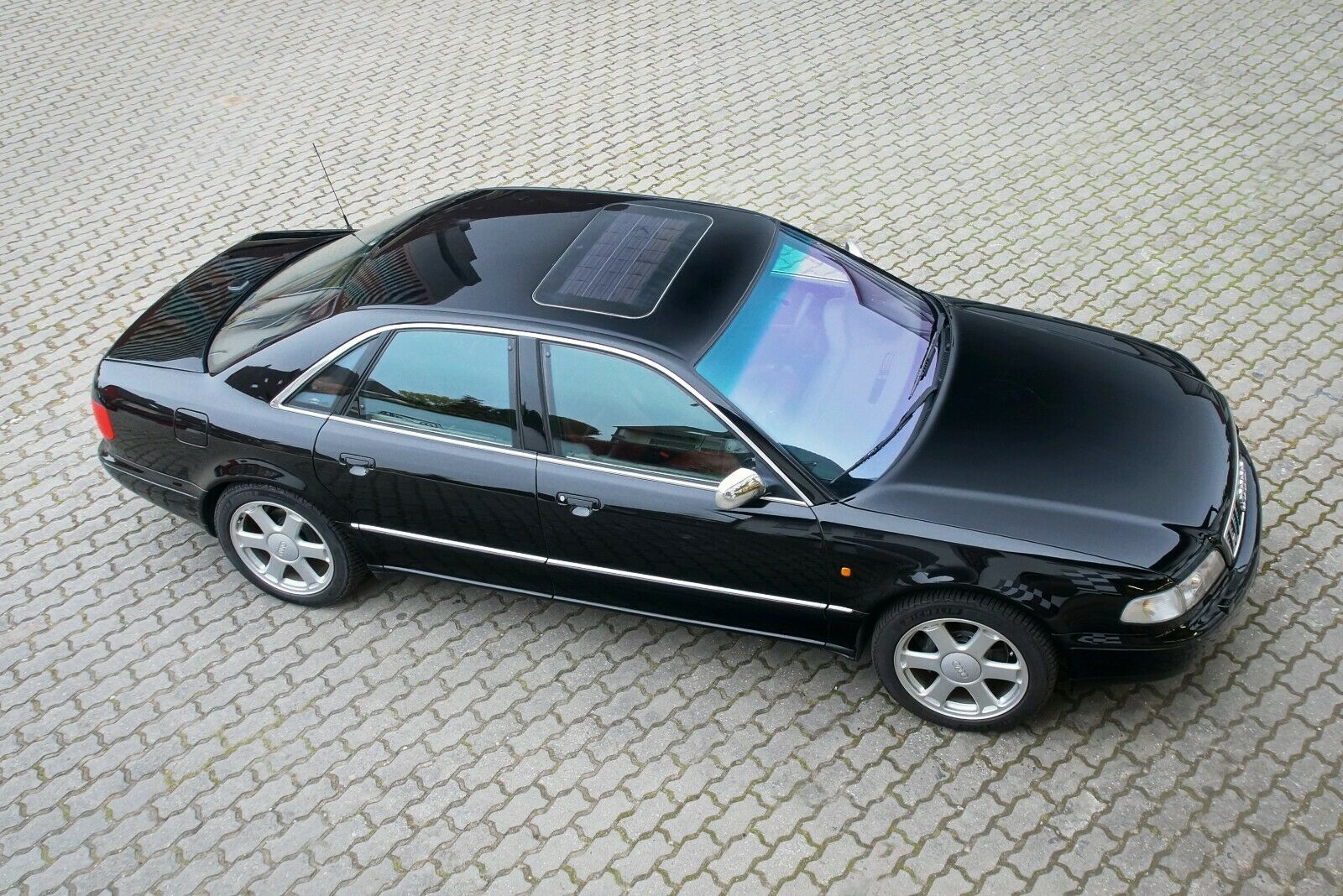 Year: 1998
Model: S8
VIN: WAUZZZ4DZWN007011
Engine: 4.2 liter V8
Transmission: 6-speed manual
Mileage: 152,000 km (~94k mi)
Location: Erlangen, Germany
Price: E. 23,500 (~$26,600 today)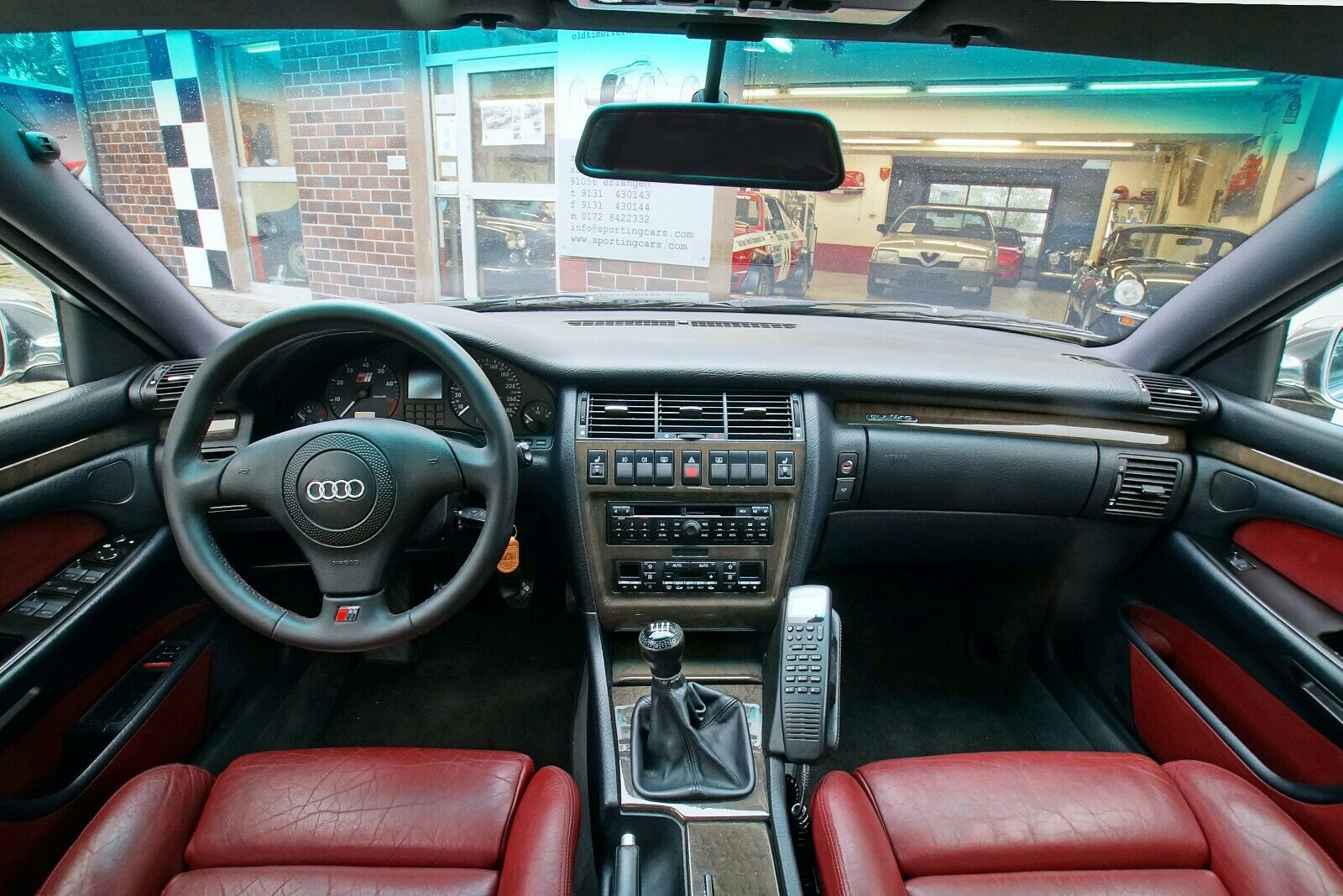 category
limousine
origin
German version
Mileage
152,064 km
Displacement
4,172 cc
power
250 kW (340 hp)
Fuel type
petrol
Number of doors
4/5
transmission
Manual transmission
First registration
02/1998
HU
06/2022
Air conditioning
Climate control
Color (manufacturer)
LY9B brilliant black
color
black
Interior decoration
Full leather, others
mobile.de price evaluation for this Audi S8
No realistic price evaluation possible.
mobile.de only evaluates the price of a vehicle if a sufficient amount of comparative data is available. If this is not the case – because too few comparable vehicles were advertised in the past – mobile.de cannot make a realistic price assessment.
More information
Vehicle description according to the provider
rare Audi S8 D2 / 4D hand switch of the first series,

German vehicle, original 152,064 km with service booklet and documents.
From the private collection of a well-known automobile designer.

Maintained top. Last big service (€ 3,523.59) was 9/21.

Perfect color combination. Brilliant black LY9B with dark red leather interior N4K
As good as new original wheels.

The Audi A8 / S8 were absolutely trend-setting. With the Audi Space Frame technology an absolute pioneer in the field of luxury sedans. Certainly the best there was in terms of technology and quality in the nineties.

Not only rarely as a manual switch, but also generally there are hardly any such good Audi S8s to be found. A real collector's vehicle.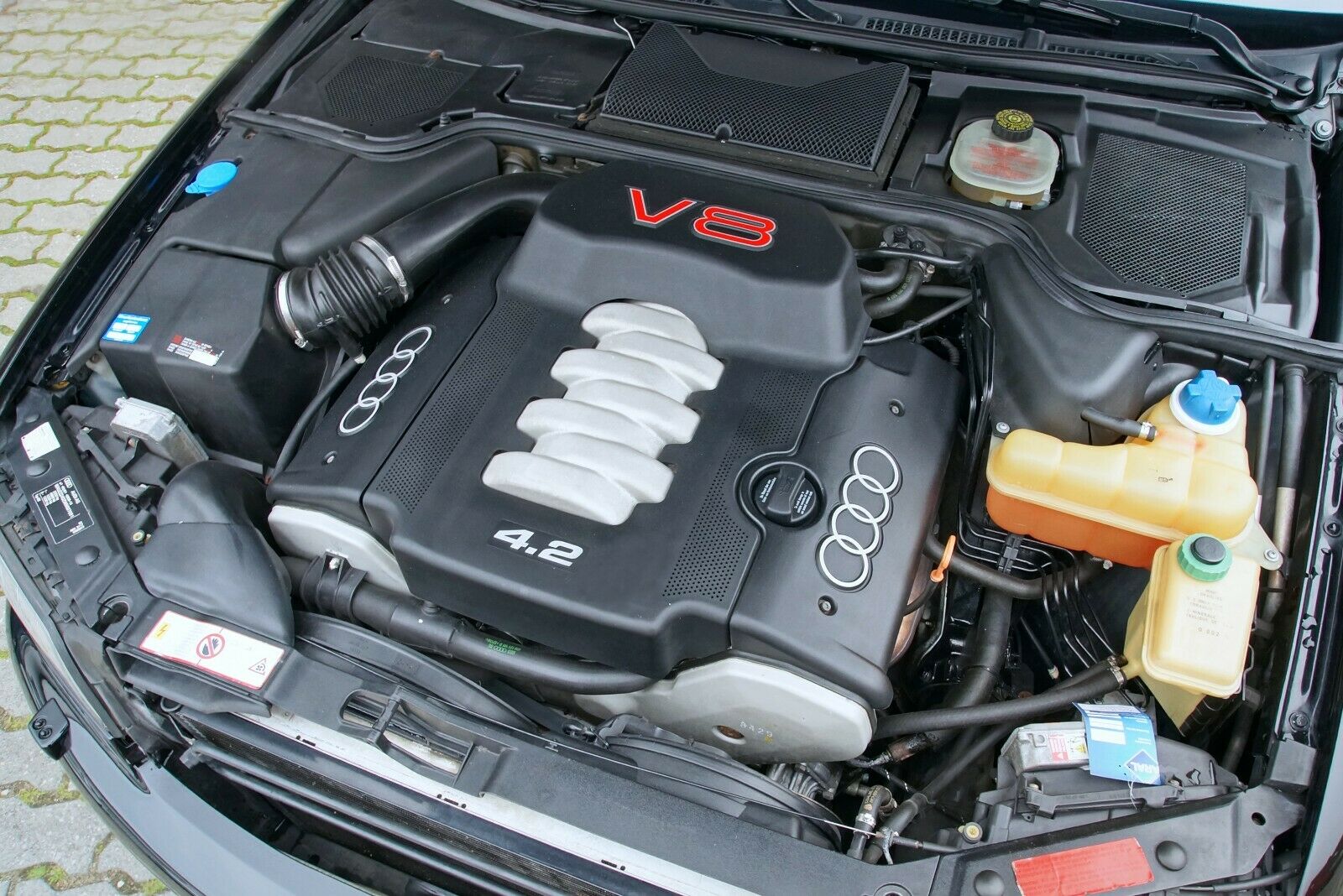 So what we have is a Brilliant Black (LY9B) over red leather (BA). Under the hood is the AKH 4.2 V8, which has 11:3 compression, a forged crankshaft, aluminum construction, and five valves per a cylinder. Output in the early S8 was 250 KW, or about 335 horsepower, and here it's hooked to the DGV six-speed manual transaxle. It's a German market vehicle (X0A), and equipment includes front sport seats (Q1D), sport suspension (1BD), electronic differential lock (1AH), speed-sensitive steering (1N3), a concert radio (8UD), Bose speakers (8RY), and a solar sunroof (3FR). The wood trim looks great, and of course it's also got heated front and rear seats, front and rear fog lights, and dual-zone automatic climate control. Downsides? I wish it wasn't black, but that's about it. At ~$27,000, it's hardly cheap and it's not imported yet – but it's also in great condition, has under 100,000 miles, and is a rare factory manual car. It's also only a stone's throw from Ingolstadt, were you up for picking it up in person. For ~$30-32k to your door, it seems not hugely unreasonable to me given what it is. But as we're still a full year and a few days from it being completely legal, for now it'll remain just a Christmas wish.
Happy Holidays to our fans and followers around the world! We wish you all the best.
-Carter