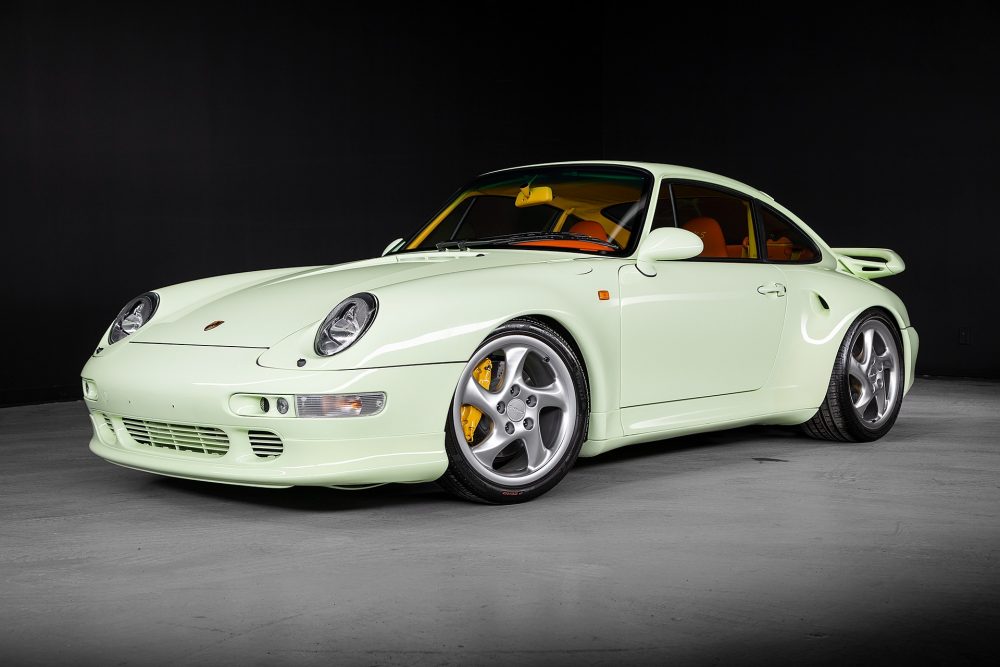 Please take your seat and buckle your seatbelts, because you will need them for this one.
This is a 1998 Porsche 911 Turbo S that was reportedly commissioned by His Highness Sheikh Nasser Al-Mohammed Al-Sabah, the 6th Prime Minister of the State of Kuwait. It is by far one of the craziest color combinations I've ever laid my eyes on. As you can see from the outside, it's an unusual shade of Vanilla Yellow, but it isn't until we open the doors until we see one of the most bizarre and perhaps offensive color schemes in existence. Please brace yourself for this one.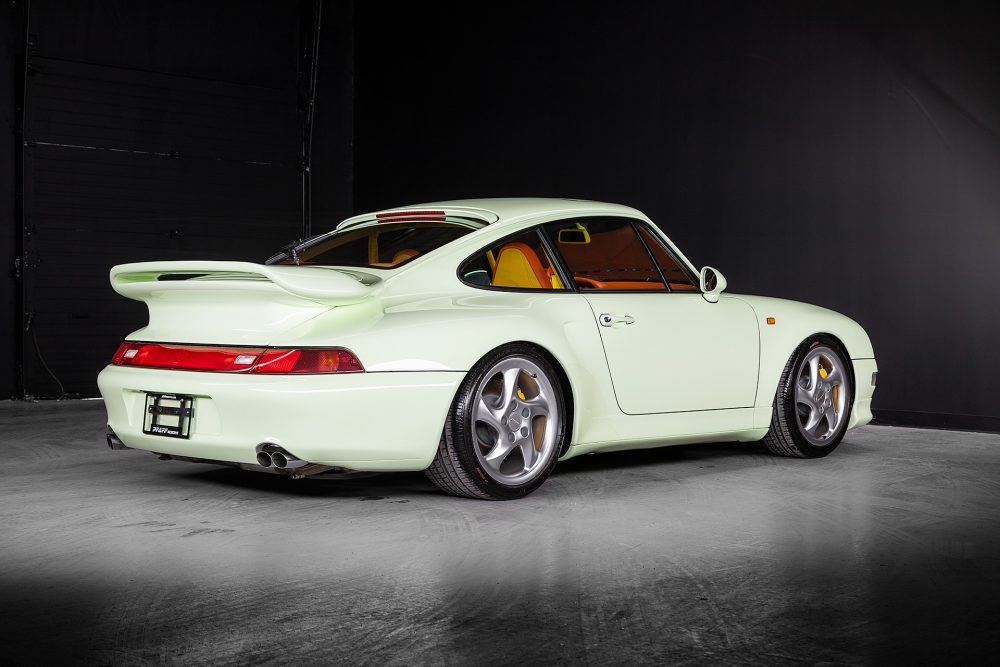 Year: 1998
Model: 911 Turbo S
VIN: N/A
Engine: 3.6 liter twin-turbocharged flat-6
Transmission: 6-speed manual
Mileage: 134 km (83 mi)
Location: Woodbridge, Ontario
Price: CAD $888,888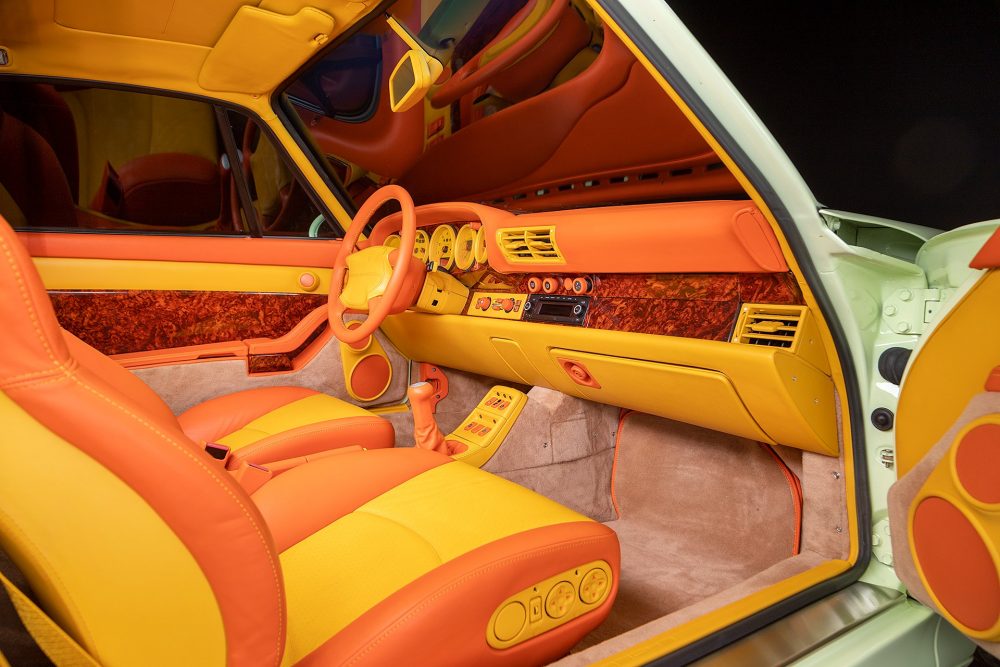 Complete Restoration by Porsche Classic in Germany performed between 2010 and 2014 -Commissioned in Vanilla Yellow over two-tone Porsche Orange and Yellow Leather interior -Commissioned by His Highness Sheikh Nasser Al-Mohammed Al-Sabah, the 6th Prime Minister of the State of Kuwait -Outfitted with endless Porsche Exclusive options throughout -Contains original Commission Meeting Documents and complete restoration invoice totaling 446,500 Euro. -only 106km since restoration -full service just completed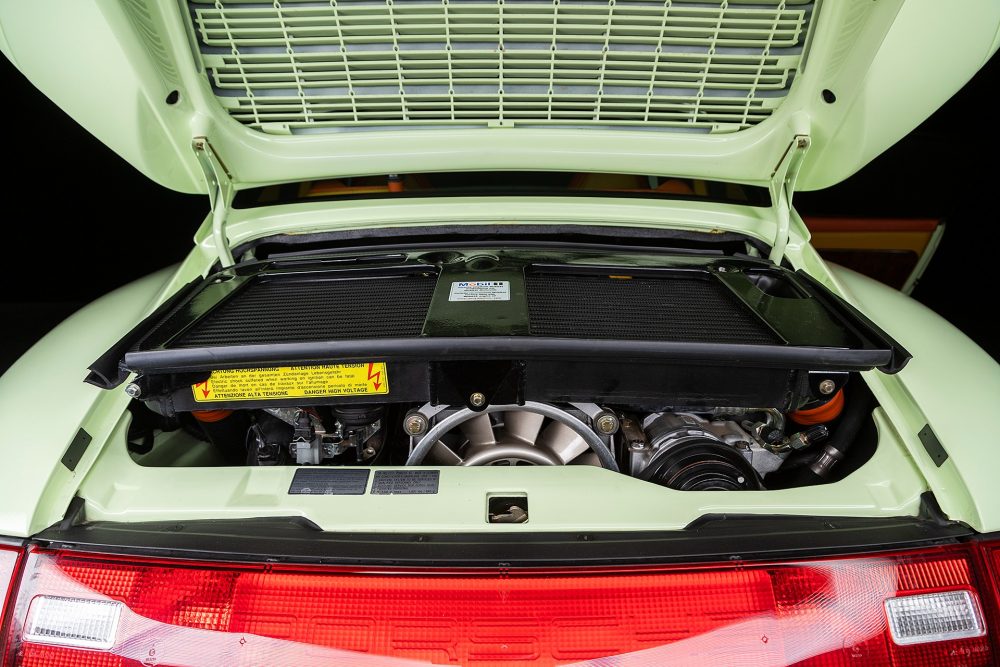 Approximately 180 example of the 993 Turbo S were produced, and sadly one of them gave their lives for this. I know when you have the title "His Highness" and "Prime Minister" in your name, you can basically get what you want, but I can not imagine what the people at Porsche were saying to themselves when this order came in. Why of all the colors they went with yellow and orange, then picked burl wood to accent it, is beyond me. I think I'd rather have bright pink leather than this. Supposedly the story is the car just got back from a restoration, which means someone had a chance to fix this, but still decided to double down. I'm nearly speechless.
The asking price of $888,888 is probably just a total "throw it at the wall and see what sticks" price. A "normal" 993 Turbo S is trading between $250,000 and $400,000 right now, so you can see where this one is at. Will it find a new home? Probably just based on the fact it is so crazy and has a following based on how crazy it is. Still, what a bizarre offering.
– Andrew