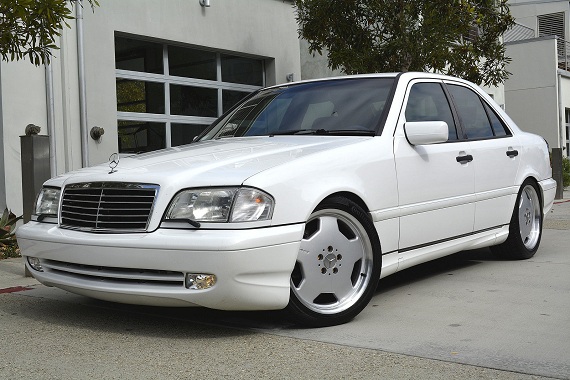 The crazy C55-engined C43 that I wrote up last September has reappeared with a new seller. Now with around 600 more miles on the clock, a new description and some new photos, it is now offered as a no reserve auction. Also note, if you're seriously interested, that the original line that the car could not pass California smog has been removed. I like the concept of this swap and it looks clean, but I wonder why it's being flipped after so few miles.
The below post originally appeared on our site September 22, 2013: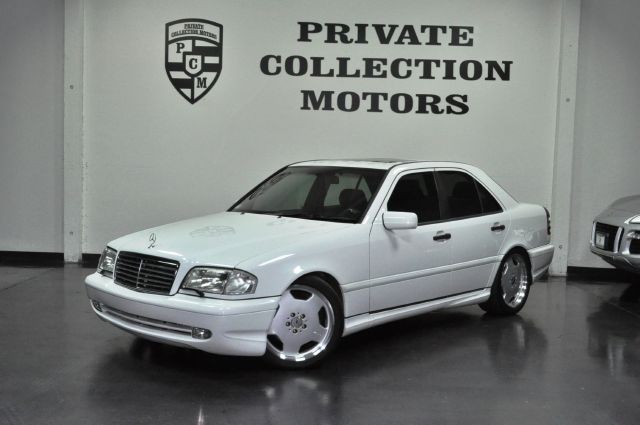 How do you out-AMG AMG? Known for dropping motors out of large cars into small cars, AMG replaced the six cylinder unit in the C36 with a larger M113 4.3 V8 from the E430. Great, right? Well, although it was now plus two cylinders, the new C43 wasn't really much quicker than the C36 had been. That apparently wouldn't do for the owner of this particular C43, who decided to AMG up his AMG by dropping an E55 motor in it, and then supercharging it. Well, then. Power isn't specified, but considering the non-supercharged E55 motor pushed out 70 horsepower more than the 4.3, I think we can lump this one under "a lot". Take a look at today's home-brew C43/55: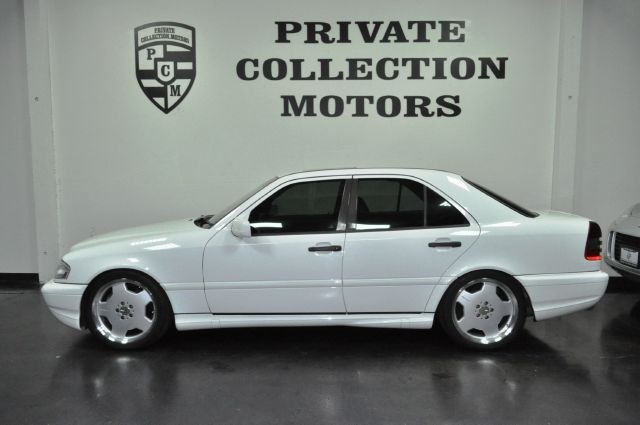 Year: 1998
Model: C43 AMG
Engine: 5.5 liter supercharged V8
Transmission: 5-speed automatic
Mileage: 61,473 mi
Price: No Reserve Auction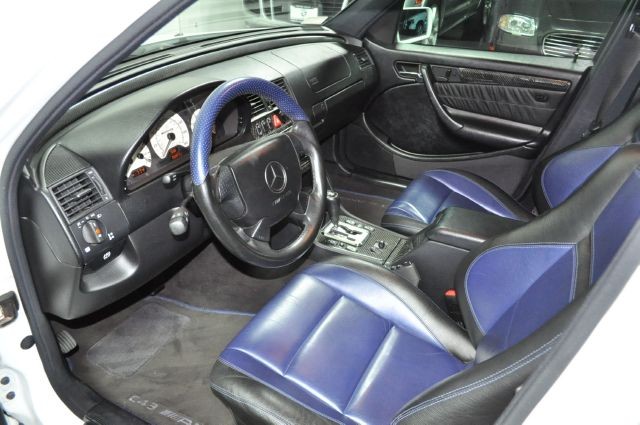 Old Description
1998 MERCEDES-BENZ C55 AMG

You are looking at a rare C55 AMG with only 60,876 miles. What started as a stock C43 with over $40,000 invested in it is now a rocket. This C43 is already a rocket from the factory but it also has extensive amount of upgrades!!!!!

List of UPGRADES: E55 ENGINE WHICH MAKES IT A C55, HPS GEN II SUPERCHARGER, KW SUSPENTION, KLEEMAN HEADERS, LSD(Limited Slip Differential), CUSTOM SS EXHAUST, CARBON FIBER INTERIOR TRIM, 18″ AMG MONOBLOCK'S, AND MUCH, MUCH MORE!!!!!

NO CALIFORNIA BUYERS…. IT WILL NOT PASS CA SMOG DUE TO MODIFICATIONS!!!!!

For more information feel free to call Private Collection Motors, INC at 949-791-2167. Thank you for viewing.

New Description

1998 MERCEDES-BENZ C43 AMG

You are looking at a 98 C43 AMG with a CLK55 motor that also had a HPS Gen2 Supercharger which makes this car a beast. It is super clean inside and is unbelievably fast. This rare w202 AMG has upgrades such as Limited Slip Rear Differential, Kleeman Headers with straight pipes and custom stainless steel exhaust system, KW adjustable suspension, HPS Gen2 Supercharger system, 18″ AMG Monoblock wheels with near new Continental tires, Full carbon fiber interior trim not some cheap wrap, and MUCH MUCH MORE. IF YOU HAVE LESS THEN 5 FEEDBACK DO NOT BID UNLESS YOU PLACE A $500 DEPOSIT UPFRONT. CAR IS BEING RELISTED DUE TO NONE PAYING BIDDER. For any questions feel free to call me at 917-535-8279. Thank you for viewing.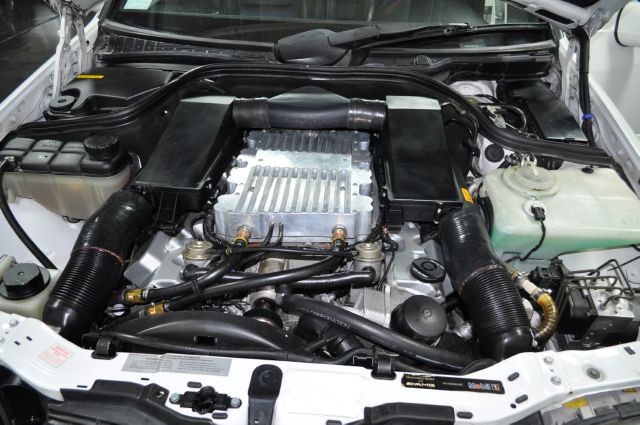 Sorry California, but at least they're upfront! There's a long list of things to love about this car; I think the W202 is a better looking car than the later C-classes, the Monoblocks look particularly awesome on this model with the well polished lips, white is the perfect understated color for this type of car, it will likely outdrag most supercars, and it appears to be in great shape. There are a list of good quality modifications, including the KW suspension and Kleeman headers coupled to stainless exahust. Things I'm not so fond of? Well, that blue and black interior is nowhere near as cool as Audi or Subaru's Blue/black interior combinations; it looks poorly executed to me, like seat covers you can buy at Autozone. But to me, that's nothing compared to the concerns I'd have about the long term viability of this swap; the big question is, has it been done correctly? If not, this car could end up being a really expensive IROC-Z sitting on cinder blocks in your driveway, perpetually waiting to be fixed.
Pricing is quite high; higher in fact than many of the much newer and factory built C55s. In fact, for this price you could have your choice 6-7 year newer C55s in just about any color and have money left over to fix it. Granted I do think the W202 is a cleaner, more European looking design than the fried-egg headlight models that followed, but I'm just not sure these modifications would leave me really wanting this particular W202 for this price. It might be nice to take it on one test drive, though…and those wheels!
-Carter