Here's another roundup of some of the cooler accessories I found on EBay this week. The Nardi steering wheel is an absolute classic design and would really dress up a classic Volkswagen. I think the Mercedes-Benz reserve gas tank is too cool, even though it's technically not a tuner accessory. It makes me want to buy the entire car just so I can slot it in! That DKW racing manifold certainly has a small number of applications, but it's sure neat to see something for the old classics. Grabbing an original radio might not seem fun, but I love how the Blaupunkt-made Gamma units look for the Audis and you could return your car towards stock. Much as the Metric Mechanics team offers great motors for BMW, Techtonics Tuning offers this well-built 2.1 8V motor pumping out an impressive 150 horsepower with plenty of torque and instant response. Zender accessories are always popular, especially when they're original items. And one of my favorite wheels has always been the MOMO Monte Carlo – what a stellar looking steering wheel! What's your favorite?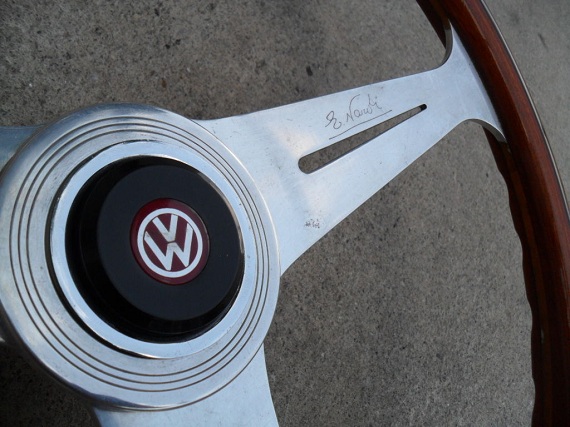 Price: $400 Buy It Now
Great Genuine Authentic : Vintage NARDI VOLKSWAGEN Steering Wheel. SUPER RARE ITEM !!

Nardi steering wheel – Size 385 mm / 15″

You will receive

Nardi steering wheels

Nardi Volkswagen horn button

It's good condition.

Attention buyer : Please reads before your purchase!!

!!! Not have steering hub. It's not included !!!!

This's Vintage steering wheel by Nardi. These is used and has some Scratches little. But not noticeable. This is normally for used parts but It's good condition
…..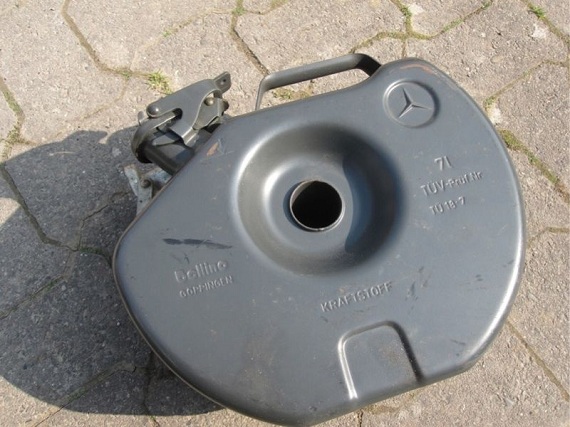 Price: $329 Buy It Now
ORIGINAL !!!
NO REPRODUCTION !!!!
MERCEDES BENZ GAS CAN
SO RARE
Absolut rarity.
Condition – see the pictures!!!!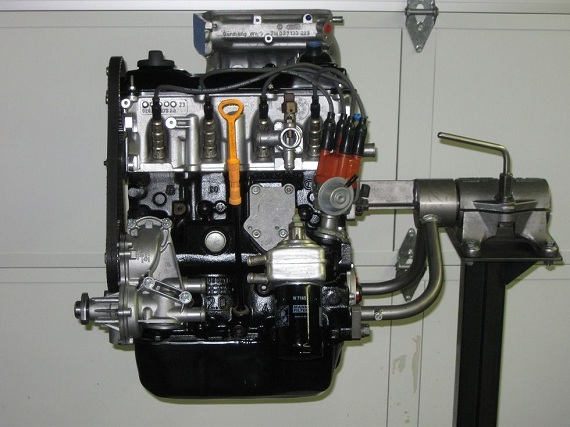 Price: $2,990 Buy It Now
For sale is a 2.1 Liter vw engine built by josh at Techtonics Tuning. This engine was built using the best of the best parts. The base of this engine is built of off the elusive Audi 80 Bottom end (Bubble Block + Piston Squirters). The cylinder head is a late hydraulic 8v head that has had a stage II Port/Polish done by Josh@TT and fitted with TT's 41X34mm High Flow Valve Kit. Extensive intake manifold work was also done, matched to the cylinder head. The bottom end was fitted with a new 95.5mm Genuine VW crankshaft and +.5mm oversized Factory Mahle Piston Set.
It has been dyno tuned on the Techtonics dynamometer at 152.5hp at the crank conservitavely. This engine has very little use with break-in time and dyno time only, the engine is virtually a new, fresh engine that produces outstanding power with healthy 8v torque. Engine was originally built for a mk2 CIS application but can easily be converted to a mk1 application or digifant applications.
A picture of the original invoice is shown and will come with the engine as well as a full dyno readout (Picture coming shortly). If you have any questions please ask or call
Josh at techtonics tuning for further details. Please contact me for a shipping quote.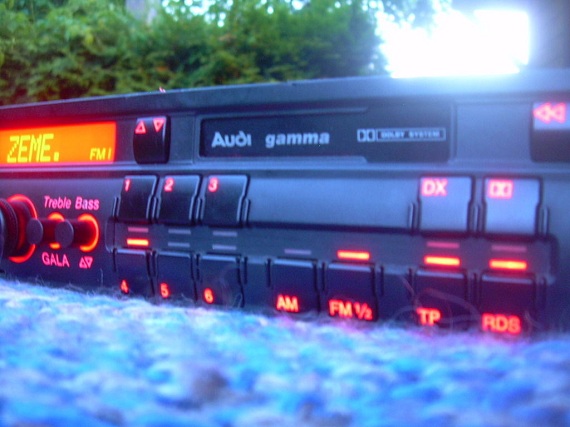 Price: $49.99 Buy It Now
Rare Blaupunk Gamma CC Audi A2 A3 A4 A6 A8 TT RDS Car Radio Working Red LCD & Lamps. Code is removed (Not asking for code after power loss). Normal signs of wear. Just connect it a in right way and play.

Good rich sound. Removed from luxury Audi A8 after retired. Tape works too. You can use Ipod to cassette adapter to play MP3 on this radio.

Faceplate is 22cm x 6cm (longer than standard) . Fits stadard single DIN hole, but have in mind longer faceplate.

Will be shipped from Europe by Air Mail International priority mail.
Thanks for looking

I will ship Worldwide. PayPal only. No returns.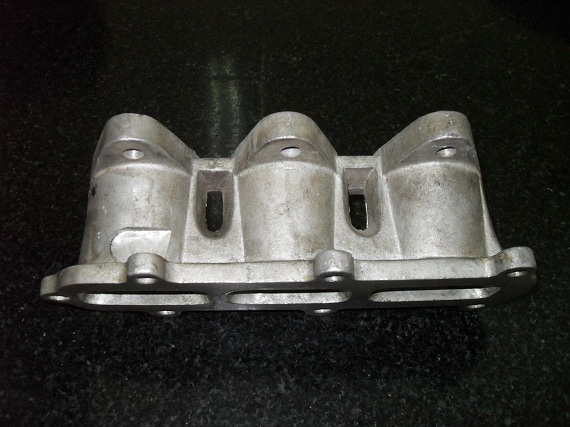 Price: $1,300 Buy It Now
DKW AUTO UNION 3 Cylinder 3 Carburators Racing Manifold Factory Works Brand New RARE Piece of Museum .

The Ex Owner had an Official Racing Factory Engine of Auto Union and I was told were designed for Mr W. Kaaden

Please ask questions before bidding -NO RETURNS

I WILL SHIP WORLDWIDE

CONDITIONS OF SALES

I ship the items inmediately after sold, and I do my work the best I can before the shipper ( Post , DHL UPS , etc) start the process for delivery. Transit time some times has been 20 days.on domestic shippings, and I cant manage the times of the shippers

Damaged received items must be informed to your local shipper, before to do any claim through Ebay , they are responsable of the transportation of the merchandise and deliver to the buyer in good condition. Unfortunately I don't have y own transportation company,trucks, aircrafts and enployees

FOR U.S. users :As frequent traveller I ship my items from the site where Iam at the time of the sale, Can be CA, FL, FPO , Italy or Argentina. And I don't charge more expenses on the shipping cost. If you are not agree with my conditions PLEASE DONT BUY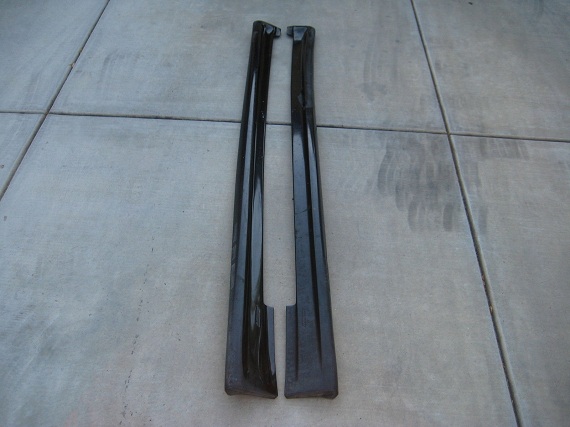 Price: $500 Buy It Now
Up for grabs is a used set of zender side skirt off a wrecked 92 bmw 525. the paint is flaking off the skirts. the skirts are somewhat warped. they will straighten out once installed. if you have any questions email me first before buying. What you see is what you get no warranties or guranties expressed or implied. This item is sold on a AS IS basis.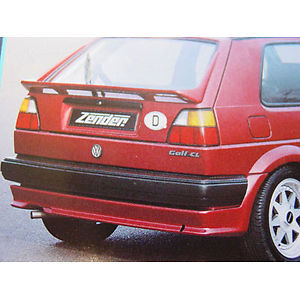 Price: $184.95 Buy It Now
Zender Rear Lower Apron, G2 85-92. This is the rear apron under the stock bumper NOT the hatch wing.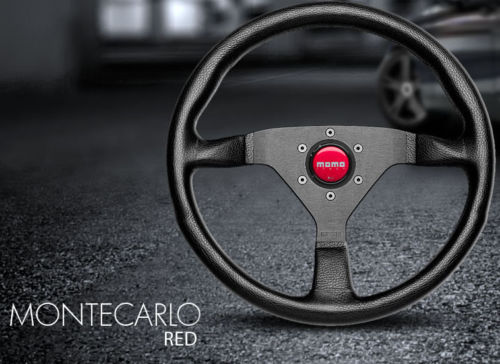 Price: $209.95 Buy It Now
MOMO Monte Carlo Steering Wheel Black Leather Red Stitch

Size:
350mm

Part #:
MCL35BK3B

Description:
Top Grain black leather with generous anatomic grip.
Black spoke and red horn button.

Specs:
Style: Tuning
Color: Black
Material: Leather
Spoke Finish: Black
Stitch: Red
Horn: Red
Diameter: 12.6 in (320 mm), 13.78 in (350 mm)
Rim Diameter: 0.94 x 1.3 in (24 x 33 mm)
Anatomic Grip Diameter: 1.26 x 1.46 in (32 x 37 mm)
Weight: 2.75 lbs (1.25 kgs) for 350 mm version;
-Carter