Warning!
This post is in our archives. Links in this post may have been updated to point to similar cars available to bid on eBay.
Of all the 911s, the 993 has become one of the most prized variants. The stars aligned with this car, as it offered classic air-cooled performance with a host of modern amenities. Key among these was standard all-wheel drive on the Turbo models. As with previous generations, if you wanted the go-fast look without the Turbo price tag, you could opt for an in between model. The Carrera S did not have the fixed rear spoiler, but it had all the other styling bits to set it apart from the regular C2 and C4. This C2S for sale in Washington represents the end of an era and a time when Porsche was going through a major product shift.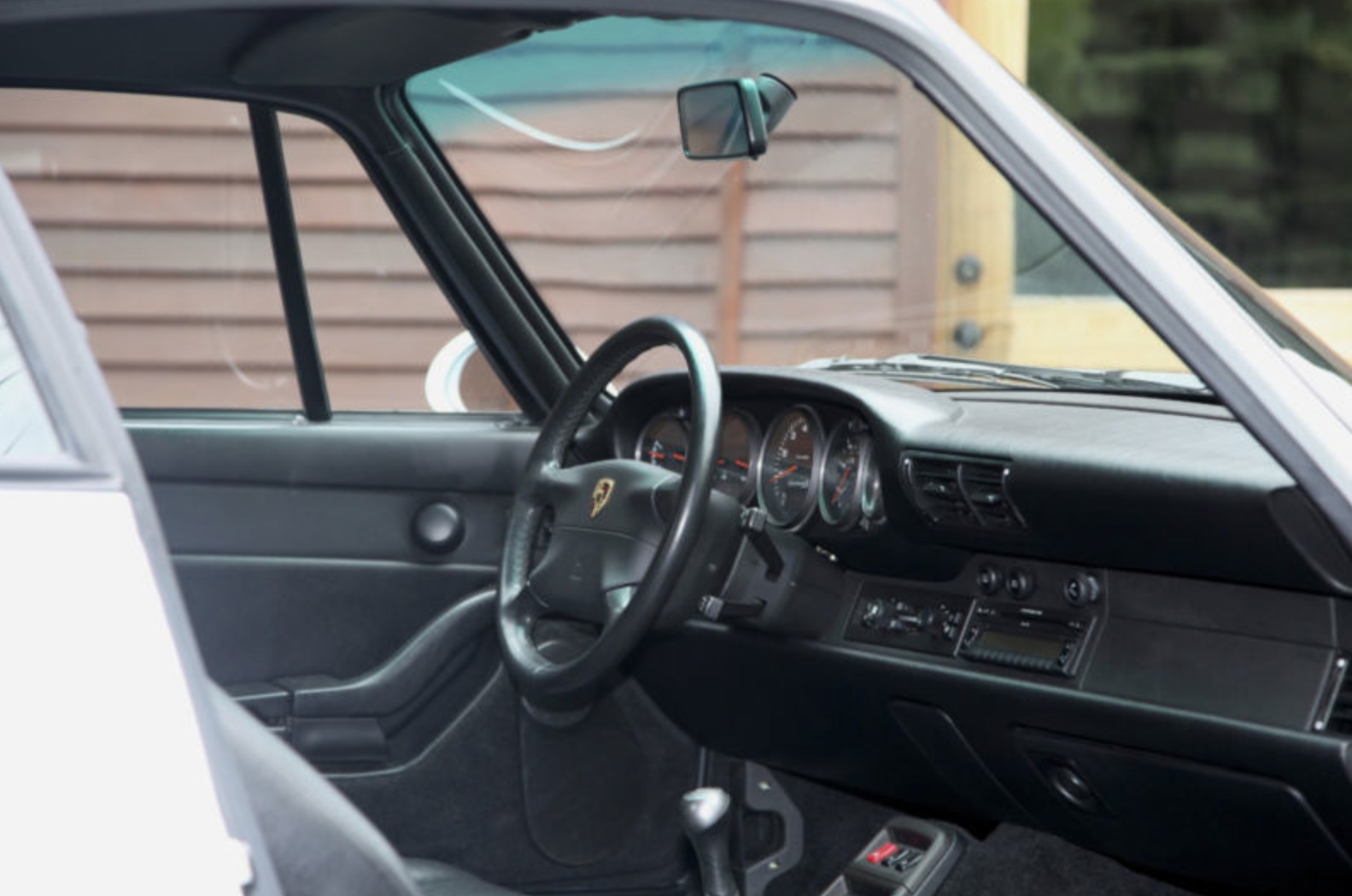 Year: 1998
Model: 911 Carrera C2S
Engine: 3.6 liter flat-6
Transmission: 6-speed manual
Mileage: 46,250 miles
Price: $79,000 Buy It Now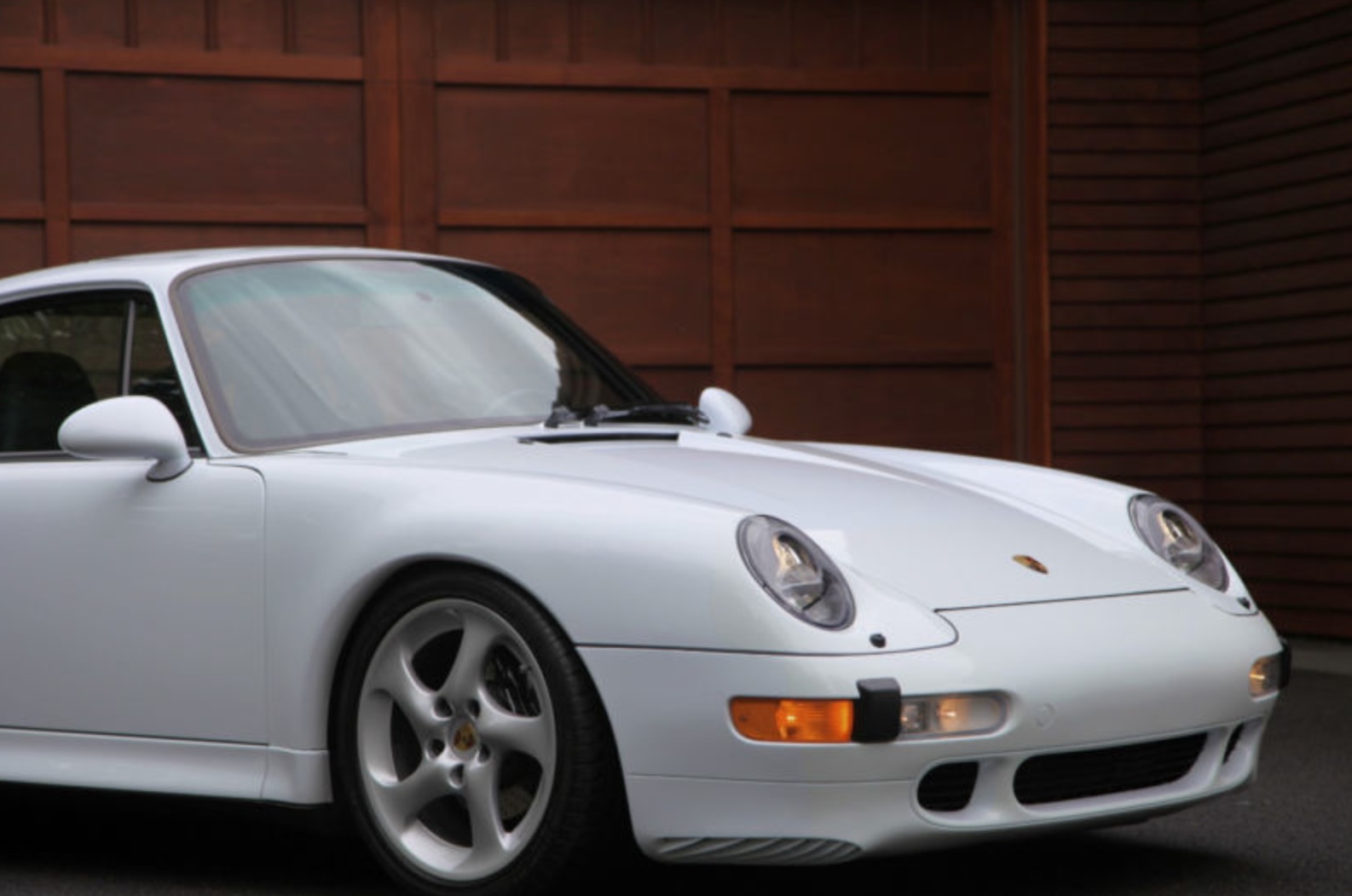 Thank you for having a look at this pristine 1998 Carrera S Coupe. For sure the majority of people do not totally understand the Carrera S Coupe. Actually the non-aero kit optioned cars are more desirable today than the "turbo look" aero kit cars. Any non-turbo (964, 993, 997, and soon to come 991) wide bodied rear wheel drive Porsche cars are rare and collectable and the Carrera S Coupe twin grill with only 3714 produced worldwide for the run through 1998 make these coveted now more than ever by collectors and educated speculators.

The C2S and C4S originally did not make sense to the world market as the wider body created more aerodynamic drag thus slowing the car down for the all important top speed magazine figures and with the added aero option compounded the apparent lack of logic as it made no sense to Stuttgart or the automotive press at the time but they built it anyway as the air-cooled cars were winding up production and they needed a boost into the water cooled era.

The 993 Carrera 4S Coupe is also a popular collector car today but production on those was 6948 so many more in the marketplace with more to the USA and all the wheel drive system made the car heavier and non race/track oriented but still excellent cars. Many of these C4S cars were produced with the aero kit option and at the time, and I was there, the aero kit cars were considered a poser car or a Turbo wannabe but today many like the look and in the collector car world who really cares, if you like it own it.

Fast forward 15 years when those magazine numbers now mean nothing in the collector car world and the Carrera S Coupe has become the 993 to have aside the Turbo S Coupe. Aero-kitted cars are simply not as much in demand and not something to assume will add value to the cars investment profile going down the road.

Please, I do not wish to debate these opinions as they are mine and many others so if you simply wish to comment or debate please refrain. I have been with Porsche and the Porsche brand for decades and follow the collector car world on a daily basis with appraisals, market analysis, auction sales, and industry trends. I have transacted near 1000 sales of Porsche and many recent 993 Carrera S and Carrera C4S sales to collectors. The valuation on this car is spot on the market. Simply put finding the correct 1998 the last of the air-cooled Porsche coupes in the correct colours, condition, with the correct miles and documented history is key to value.

This example is a true investment quality purchase with the only modifications being Euro height springs and Euro tail marker lights all period correct and reversible if desired. It appears the car has never been in the rain and has been exceptionally cared for over the years. Engine and underside is very clean and the car does not leak, drip, or do any of those things a bad Porsche does. PPI and SAI inspection welcomed and encouraged. The car drives as good/well as it looks, excellent and I can assist you with enclosed shipping anywhere you wish in USA or worldwide. Your final price does not include shipping and while I can assist it is the buyers responsibility to obtain shipping. You will not be unhappy with your choice. Car is currently titled in California.

$2000 deposit by PayPal 2 business days post acceptance of price and terms. Balance by Bank Wire preferred. Other options may be considered but please insure you have the funds available prior to bidding. Please ask any questions you may have.

Condition is 98 point
One less than 1/32 pit in front window not in drivers view so no need to replace.
Paint in excellent original condition using paint meter.
Tires matched and OEM correct with 80% remaining.
Interior appears near new and everything works.
Pretty boring inspection, I love this car.

Additional photo link available to true interested inquires or bidders. This car has come out of a collection for which I assist and advise. Open to real offers but car will be sold near BIN price.

This car is sold AS-IS with:

Books
Service Records
Tools
Tire inflation kit with pump
Body color L3AU Factory Order Code
Exterior Paint Color Z1Z1 Option Code
Colour; Snow Crystal White" aka "Glacier White
Carpet Color Code 5FV
Interior Trim LT
Engine Type M64/23
Engine number 64W0165
Gearbox Type G5020
Transmission Serial number 1012741

Current Front: Continental Sport Contact 2 225 / 40 ZR 18
Current Rear: Sumitomo HTRZ IIn295 / 30 ZR 18 94Y
USA Build Codes for WP0AA2994WS320739:

Code
Option Description
159
Motor Sound Pkg
490
Hi-Fi sound system
659
Onboard computer
P02
Stereo with Compact Disc Changer (Coupe)
P15
Power Seat Pkg includes dual power seats
X52
Console CD Storage for 5 Discs
X70
Metal Door Sill with Insignia
Complete European Build Codes for WP0AA2994WS320739:

Code
Option Description
058
Bumpers with impact absorbers
130
Labeling in English
159
Motor Sound Pkg
197
Higher amperage battery
218
License brackets front and rear
219
Differential
233
Original tires, Pirelli
288
996: Light washers
288
Headlight washer
335
Automatic 3 point rear seat belts
398
Left outside mirror – electric – plain [Prior to 1996]
398
18" Technology Design Wheels [1997]
426
Special model World Champion 1976 1978
426
without rear window wiper
437
Comfort seat left
438
Comfort seat right
441
Fader, antenna booster, 4 speakers
441
Radio speakers and antenna amplifier
445
Wheel Rim Caps with Porsche Crest
454
Automatic speed control
Thank you for your consideration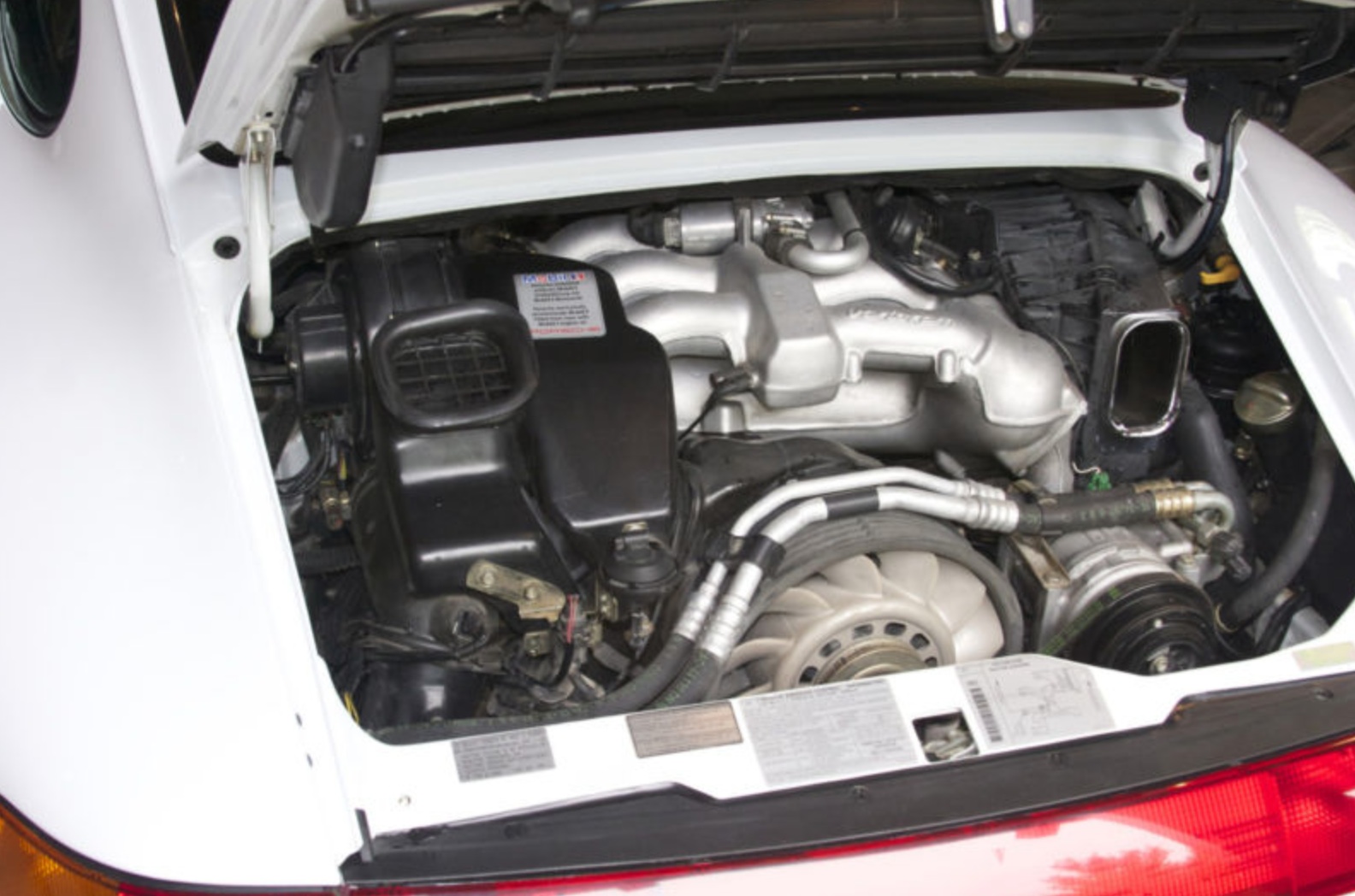 Black, silver and white can be boring colors for people who want to play it safe when it comes to resale, but there is something so pure about this 993 in white. If I was going to get a 993, the C2S would be high on my list, because I like the Turbo styling bits but don't necessarily need that much extra power or all-wheel drive. At almost $80,000, this C2S is closing in on new 911 money, or 993 Turbo money. A price closer to the $60,000 to $65,000 mark would be a bit more realistic, even if this is one of the last air-cooled 911s.
-Paul