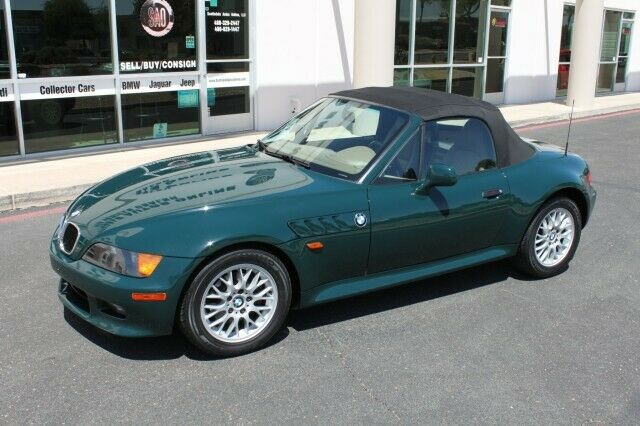 The conundrum of the Z3 is for me wrapped up in the model's signature appearance in Goldeneye. There was lots of promotion for the new model; after all, the change from Bond's signature Aston Martin must have been for a car worthy of such a distinction. Granted, Audi beat BMW to the punch when James sported twin Type 44s in The Living Daylights but the fanfare surrounding the leap to BMW was unprecedented. And, as it turned out, largely unwarranted. Despite the hefty amount of advertising and anticipation of the debut, the 1.9 liter light blue convertible barely appeared in the movie at all – in fact, only long enough for James to toss the keys to someone else. This seems to largely sum up how enthusiasts feel about the successor to the Z1; cute, but a little too soft and not very BMW. Of course, as the model progressed it became more in keeping with the brand – especially true of when outfit by the M division. The resulting M Roadster and especially Coupe versions of the Z3 have become hot commodities in the marketplace, but if you're willing to forgo the Roadstars, quad exhaust and especially the "S" motors in the front, you can still get a nice inline-six tied to a manual in a roadster.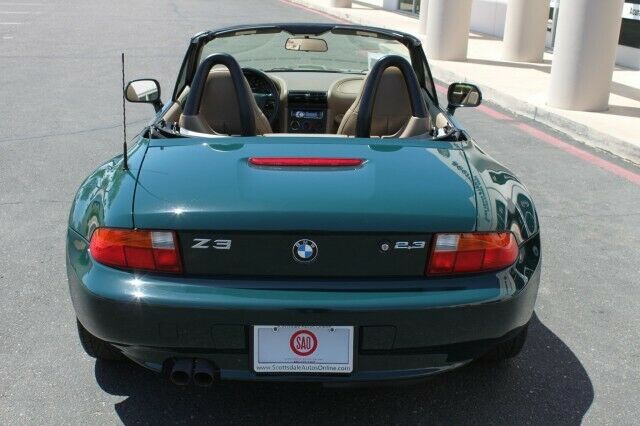 Year: 1999
Model: Z3 2.3
VIN: 4USCH9339XLF81178
Engine: 2.5 liter inline-6
Transmission: 5-speed manual
Mileage: 59,000 mi
Location: Scottsdale, Arizona
Price: $12,900 Buy It Now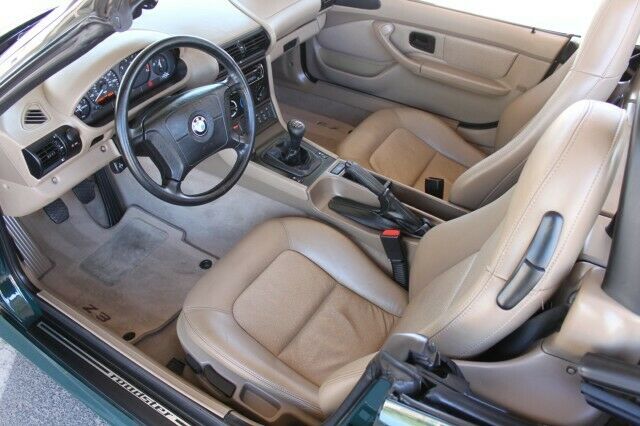 This spectacular 1999 BMW Z3 is offered to you for sale by Scottsdale Autos Online. Finished in the right color combination, this dark green over tan little roadster is a ton of bang for the buck. Pint sized passion, drop the ragtop and hit the open road while shifting through the silky smooth BMW 5 speed manual gearbox. It's like driving a 60's roadster but way more fun! FOR MORE PICS, FREE CARFAX AND MORE INFO. OR STOP BY AND VISIT OUR INDOOR, AIR-CONDITIONED SHOWROOM. AS ALWAYS, SCOTTSDALE AUTOS ONLINE IS YOUR SOURCE FOR CLEAN, NO ACCIDENT, LOW MILE LUXURY CARS IN AZ! This vehicle has brand new tires. The paint has a showroom shine. This vehicle has all of the right options. With just 59,222 miles, this car is barely broken in. Very low mileage vehicle. This was an extra vehicle for the previous owner and the mileage is consistent with its limited use. You won't find another vehicle like this with lower mileage! 100% CARFAX guaranteed! Please see attached CARFAX report. This car has successfully undergone a rigorous pre-buy inspection. The interior of this vehicle is virtually flawless. It seems that this vehicle was owned by a non-smoker. Neither the ashtray, nor the cigarette lighter, appear to have been used in this vehicle. The transmission in this vehicle shifts very smoothly. Very smooth ride! All electronic components in working condition. All interior components are in good working order. One of the most attractive color combinations available on a Z3! A Z3 in this condition, with these options and this color combination is an absolute rarity! This vehicle is priced to sell. Competitively priced for a car in this condition. The Z3 is the epitome of sports cars! This is destined to be a classic. This vehicle was used as a fair-weather car only. Only driven on perfect days! We offer free airport pick-up. We can help facilitate low-cost shipping directly to your door. At Scottsdale Autos Online, no matter what vehicle you are looking for, we can find it for you. Scottsdale Autos Online, LLC is excited to offer this 1999 BMW Z3 Roadster! At Scottsdale Autos Online, we strive to provide you with the best quality vehicles for the lowest possible price, and this Z3 is no exception.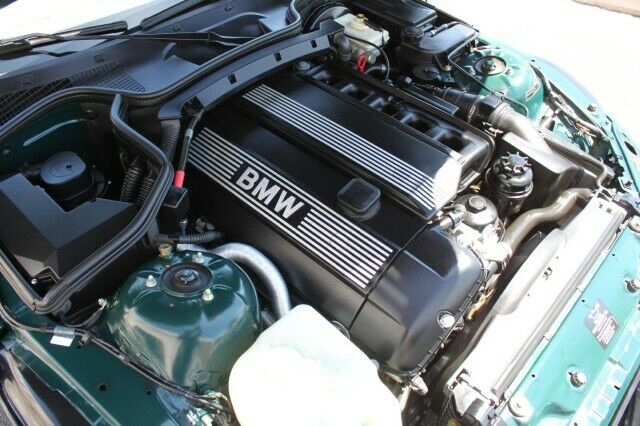 Counter intuitively, the '2.3' is actually the M52 2.5, which here was rated at 170 horsepower. While modest, it's a nice jump over the 1.9 M44 in the early example James drove. But what attracted me to this one is the color, which is not the Boston Green Metallic the seller claims but BMW's Dark Green (Dunklegrün 307). It's quite rare to see, and this one is accented nicely by the Oregon Point (Ostrich) heated beige leather inside. The Style 42 wheels are also nice, and mileage is lower. Lower, unfortunately, is not the price. It's not a perfect example, and the $13k asking price is high for a non-range-topping Z with no disclosed maintenance. However, appreciation for these roadsters from the late 90s and early 2000s is growing and, somewhat amazingly, it's not the most expensive one on offer right now. Still, look around a bit and I think you can probably find a snazzier 2.8, though likely not in this color combination.
-Carter