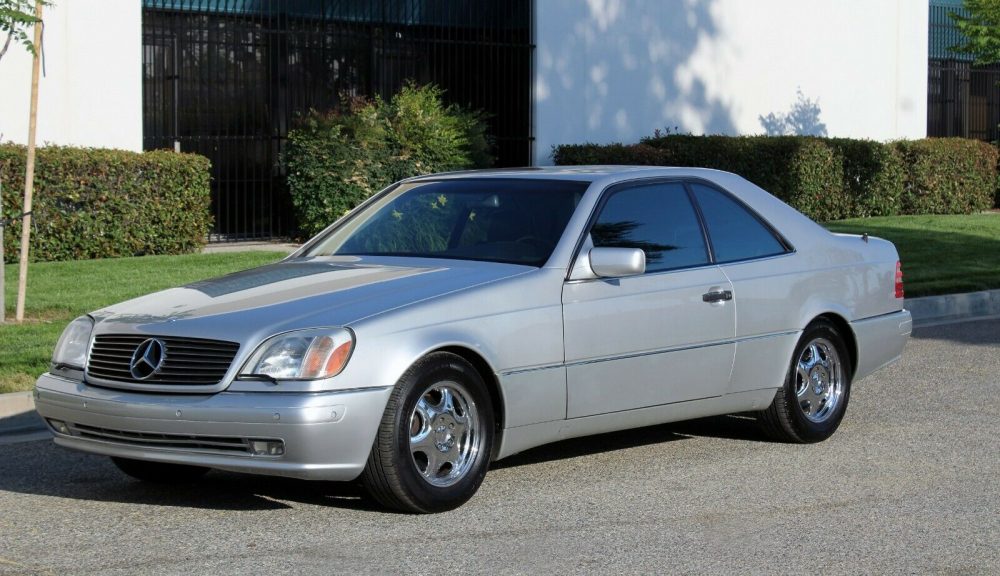 A few weeks ago I took a look at a 1993 Mercedes-Benz 500SEC that needed some help to say the least. Thankfully it looks like it sold a few days ago for a low sum of $4,600 and maybe is on its way to a new life. Honestly, I wouldn't bet on it given how expensive it would be to refurbish the car. Today, I'd thought I'd look at another C140 that looks like it doesn't need much, if anything at all. This CL500 up for sale in the Los Angeles area is a rare 1999 model, the last year the C140 was in production. Mercedes really cut back on the C140 for the 1999 model year – production was just under 1,500 for the entire world. Word is, only around 125 of them made it to the U.S. in both CL500 and CL600 guise. Needless to say, a rare bird. The good news is this example has just over 100,000 miles on it and looks like it has about half of that. The better news, it isn't as expensive as you might of thought.
Year: 1999
Model: CL500
VIN: WDBGA70E8PA142163
Engine: 5.0 liter V8
Transmission: 5-speed automatic
Mileage: 103,798 mi
Location: San Bernardino, California
Price: $9,999 Buy It Now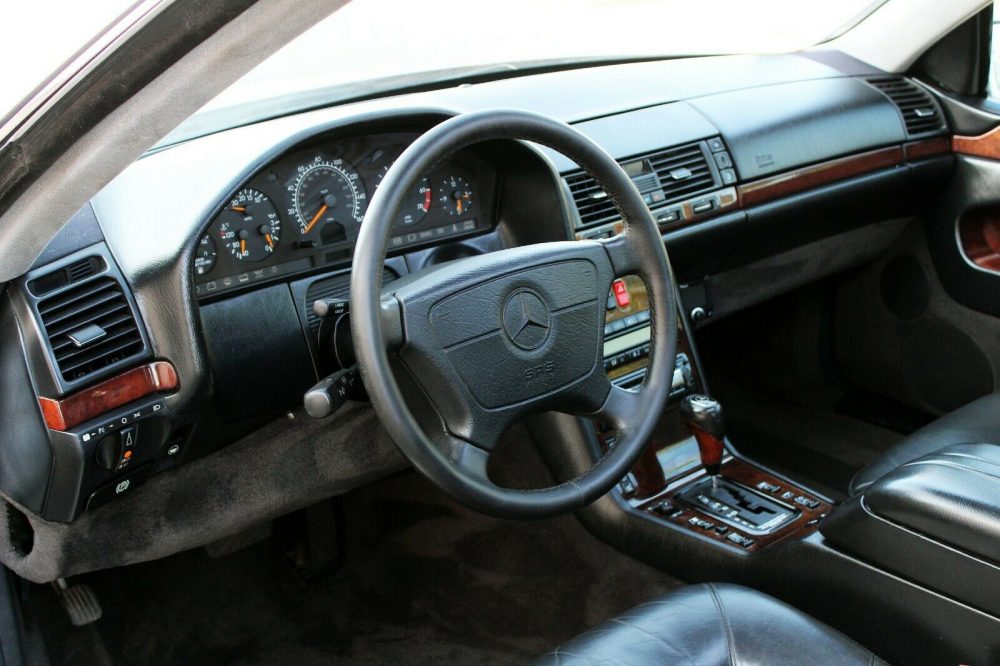 This is a stunning 2 owner 1999 Mercedes CL 500. This is a the last of the Mercedes made in Germany and the final and most advanced for the W-140 body. From April of 1991- September 1998 Mercedes-Benz built 432,732 examples of the 140 series, comprising 406,710 sedans and 26,022 coupés. Only 1461 CL500's were made for the 1999 model year and allegedly less than 10% were brought in the USA. So this is an extremely rare car.

This has been a highly maintained California car since new and has had the same meticulous owner for the past 13 year and the first 7. The car spent most of it's life in between Beverly Hills and Rancho Mirage, Ca. It has been carefully driven and garage kept since new. This car is beautiful inside and out and has 103,798 original miles. The all original "brilliant silver" paint finish shines brilliantly!!!! The body is near flawless and of course it has never been exposed to harsh weather conditions being in Southern California since new. So no rust, blisters or bubbles of any kind. The underside is just as nice as the rest of the car.

This is a Carfax/Autocheck certified no accident two owner vehicle. The average Auto check score for similar vehicles is 48-70. This paticular CL500 scored an above average score of 72. The car has passed every strict California emissions test/smog test with flying colors.

The first generation CL-Class was the sleek but hard-lined and redesigned W140-chassis (internally known as C140).

Designed by Bruno Sacco, the C140's final design was approved between late 1987 and early 1988. Though the coupé's physical appearance changed little over these years, the class underwent a name change several times. The V8 and V12 coupés were called the 500 SEC and 600 SEC, respectively, in 1992 and 1993. The 600 SEC was the first V12 coupé ever offered by Mercedes-Benz. For 1994, the model names were changed to the S500 Coupé and the S600 Coupé. The name CL-Class was adopted in June 1996(1997 for MY1998 North American models), and the W140 coupés were called the CL500 and CL600. Production ended in August 1998.

The M119 5.0 L V8 engine was regarded as one of the best engines ever produced by the German manufacturer (according to various journalists from automobile magazines such as Car and Auto Motor Und Sport). Being much lighter at the front, the CL500 tended to have better handling characteristics than the heavier V12 flagship.

Mechanically the CL is in tip top condition. The 5.0L V8 EFI engine starts up and runs extremely well! There are no leaks or unusual noises. The transmission shifts perfectly. The "sport mode" really takes this car to another level. There are no warning or service lights on. The brakes, steering and suspension are all superb!

All mechanical, electrical and climate control systems are in proper working condition. The air conditioning and heat (including the heated seats) work as intended. These cars have an advanced high intensity heating and air conditioning system.

The interior is beautifully appointed and in amazing condition! This car was $95,000 new so there is nothing but the finest quality you can imagine. The wood is incredible! The "Black Napa" leather seats are soft and show virtually no wear. The headliner, door panels, console dash and carpeting are excellent! All of the windows/seats/sunroof operate just like they should. All the controls work and the Bose sound system sounds like you are in a theater! The double pane glass keeps the outside noise, outside…..The Alpine head unit was replaced and the car comes with the original radio which can be seen in the picture below. The car comes equipped with a very expensive fully functional "Parrot" blue-tooth system.
–Beautiful factory chrome wheels
–Correct matching Michelin tires with 90% tread remaining
–Comes with all the books and valet keys
–$12k + in service records and reciepts
–All original factory glass with "Daimler" sticker still present on the passenger lower corner of the windshield
There is not more much to say about this fine automobile other than they surely don't make them this good anymore. This is truly the last of the extremely well built Mercedes.
These cars will become very collectible so now is the right time to own one and drive it while it continues to appreciate in value.

The new owner will be pleased with the overall condition. This car is impressive to say the least!!!!!!

California buyers, or if you plan on picking up in California you will be responsible for full price of motor vehicle + tax, title, registration (current or past due, transfer, DMV and all other fees associated with the sale in California. Out of state or country buyers only pay for the price of the vehicle with no other fees.

This vehicle is also available for sale locally and is subject to removal from the auction at anytime should it be sold. If you have any questions call Evan at 833-225-4227 or e-mail. We can arrange shipping worldwide, it can be expedited quickly and inexpensively to your door.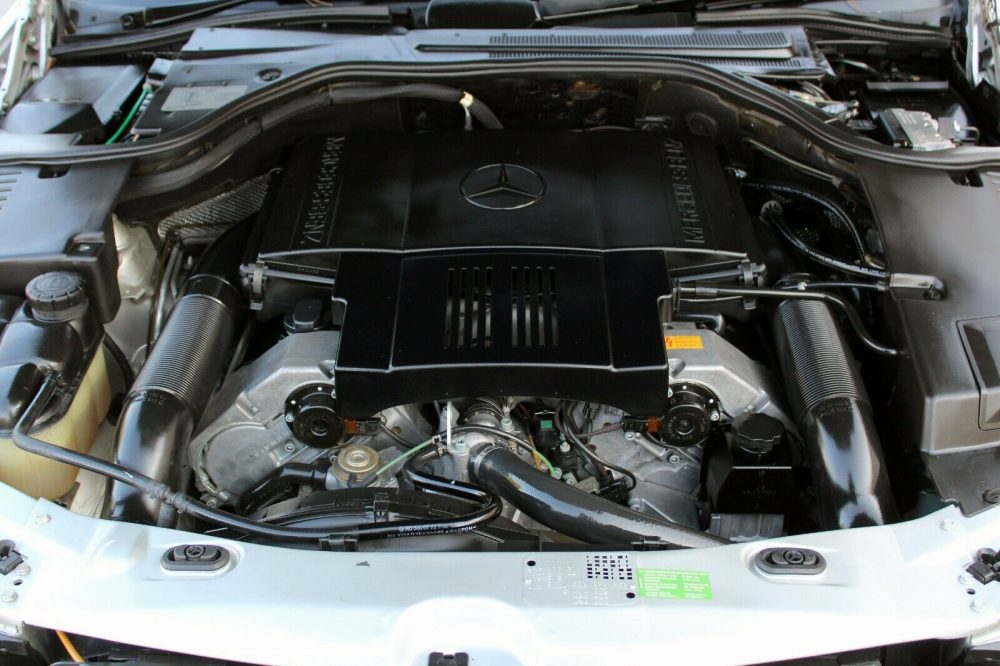 Sign me up for this car. I don't love the chrome wheels, but everything else looks prime to me. It looks like it has some nice service records and I don't see anything from the photos that alarms me at all. These M119 hunks are fairly strong with only a few little things that can go sideways and the 722.6 is arguably the best transmission Mercedes has ever produced. Inside, none of the leather looks worn and thankfully the beautiful burl wood trim is crack-free. All in all, I'm not seeing a lot to dislike with this one.
How much? $10,000. Are there better deals out there? Probably. But honestly I think this is a fair buy. Finding a really nice 1999 is a tough task given how few there are and if you really want a nice C140, it is tough to argue against this car. Values have been flat on these for awhile and I think they'll probably stay that way for some time, but I don't think you'll be losing 50% on this one if you buy it for a weekend cruiser. All in all, a good car at a good price. I can't say that too often.
– Andrew