The M Coupe has moved from cult legend into one of the most desirable M products produced. Late production S54 equipped models have recently topped $90,000 at auction. Add in a rare color and great condition, and they're all the more desirable. While not quite a 1:1, the M Coupe is like the Porsche 964 and has gone from being ugly duckling to the market darling, and the S54 models are the RS America of the lineup.
For most of us, that means if you want a 'Clownshoe' you'll need to look towards early production when they were equipped with the venerable S52. That's not necessarily a bad thing, as lower running costs and higher production numbers mean much lower asking prices. Take this 2000 in Dakar Yellow, for example. First off, only 2,180 S52 M Coupes were sold here. Of them, 52 were Dakar Yellow II – so you know this one is special. But even more telling is the number when you consider slicktop models, of which this is one. Just 342 were delivered sans sunroof, and only 14 of those were Dakar. Just ten shared the black Nappa leather seen here. So this one is a very low production number car with interesting options and, in this case, fairly low mileage. What does that mean for the price?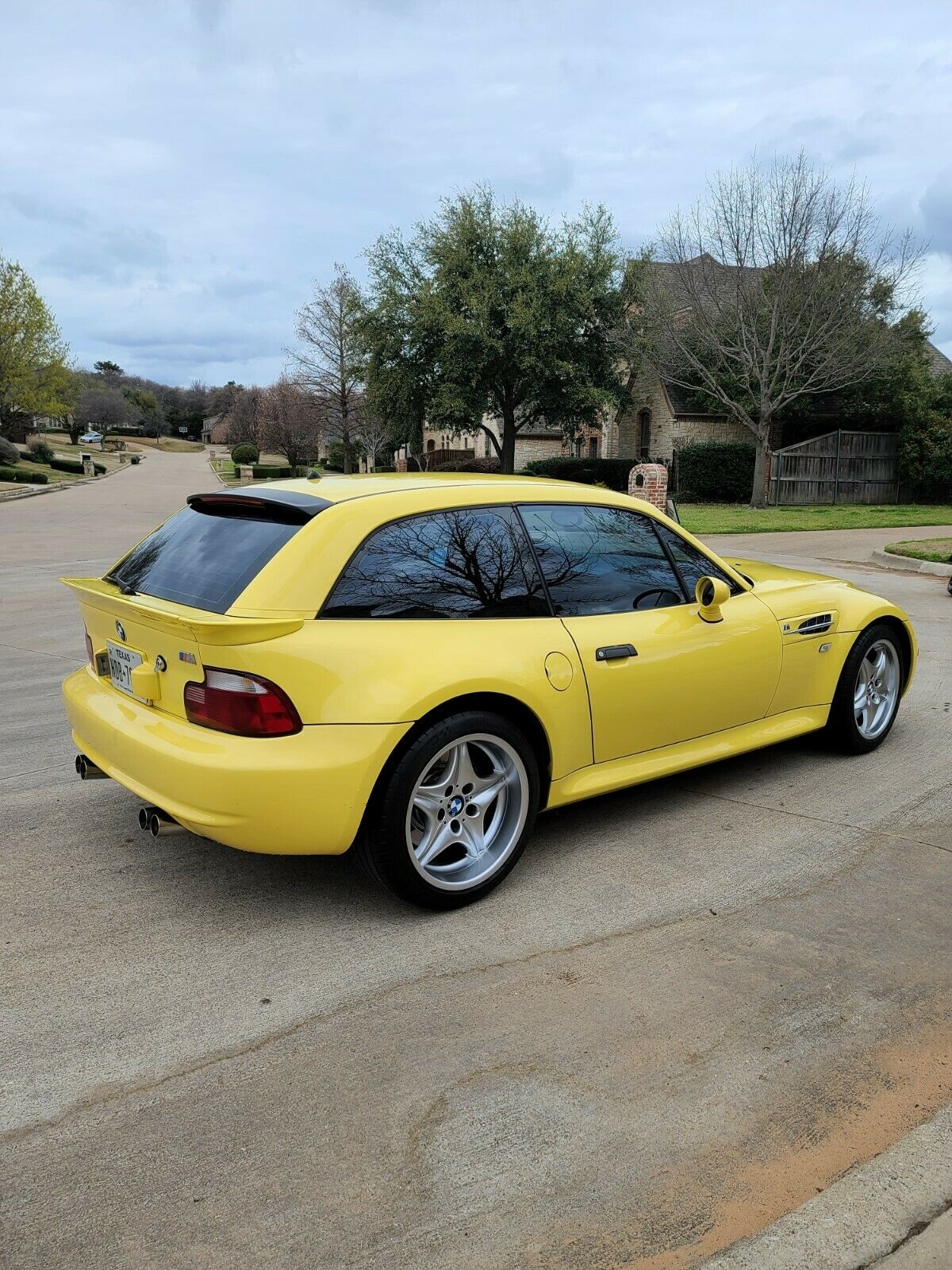 Year: 2000
Model: M Coupe
VIN: WBSCM9345YLC61764
Engine: 3.2 liter inline-6
Transmission: 5-speed manual
Mileage: 44,780 mi
Location: Southlake, Texas
Price: $46,995 Buy It Now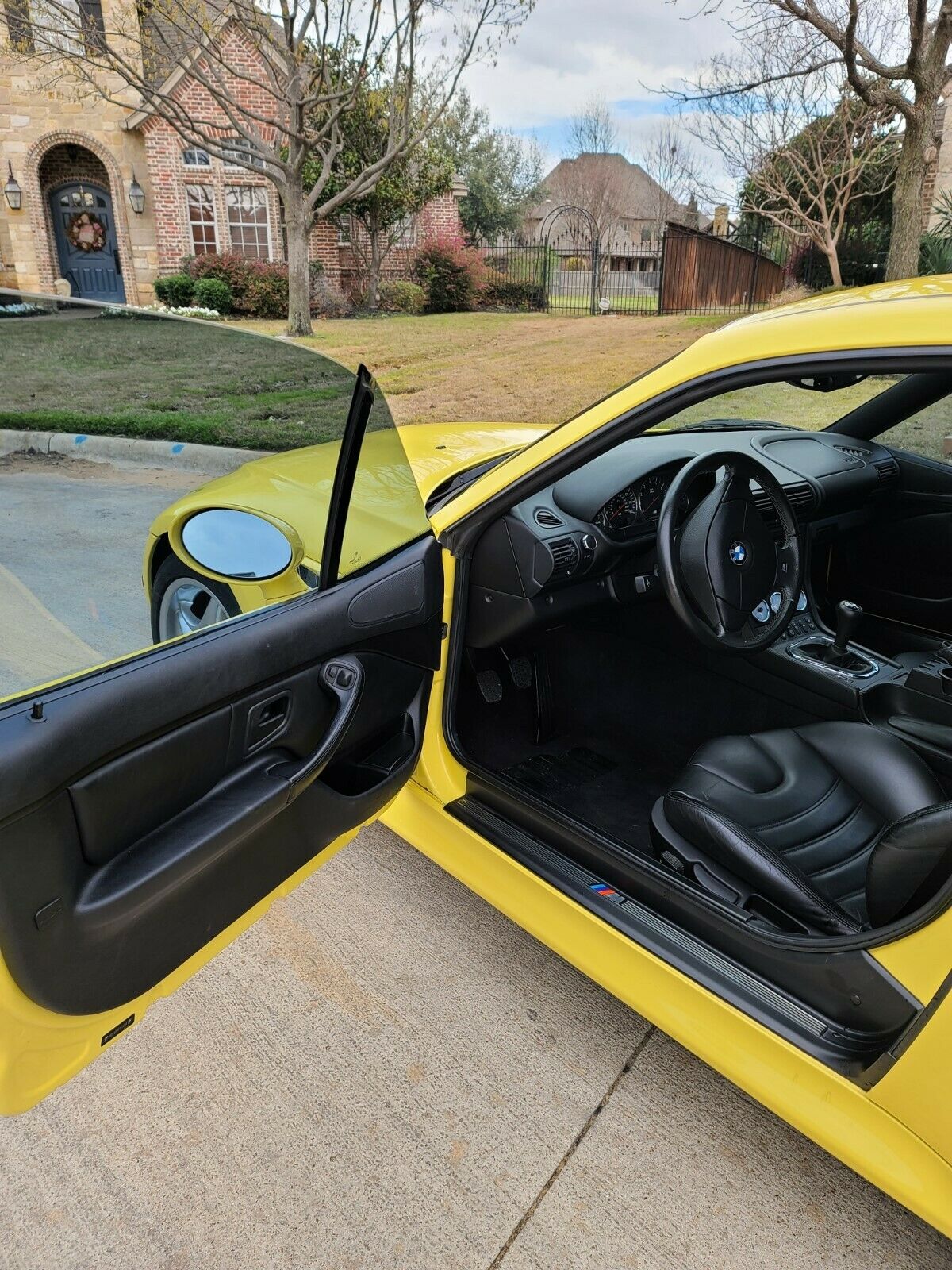 Rare collector car. One of a few made in Dakar Yellow with Sunroof delete. A beautiful head turner. And one of the most fun cars you'll ever drive!

For into on collectability, see multiple articles… Just Google "M Coupe Collector".

Optioned with side airbag driver/front passenger, luggage compartment net, air conditioning (yes, it was an option) and the Harman Kardon loudspeaker system.
Whew, that's a lot of information to go on when buying a collector car! So after I told you just how rare this car is, it probably shouldn't come as much of a surprise that it's got a pretty steep asking price for a S52. In fact, you're well into traveled S54 money at the ask here. Which is the one to have long term? I think a lot of that depends on market conditions and personal preference. I don't believe that a lack of sunroof outweighs the S54 motor. But condition, mileage, and color sure do. So this car is an interesting balance of a very rare combination coupled with very good overall condition but with the less desirable (in the marketplace) motor. If this car were a S54, and Phoenix yellow (which would make it one of three, two of which had black leather), I think we'd see an asking price $20,000 higher or perhaps more. While it's not really safe enough to say this car is a sure bet, this is one you could buy, enjoy sparingly, and probably come out even or maybe better in a few years if market conditions hold. If not, worst case you're stuck with a very rare, very cool, very unique, and very fun to drive package. There are worse things!
-Carter