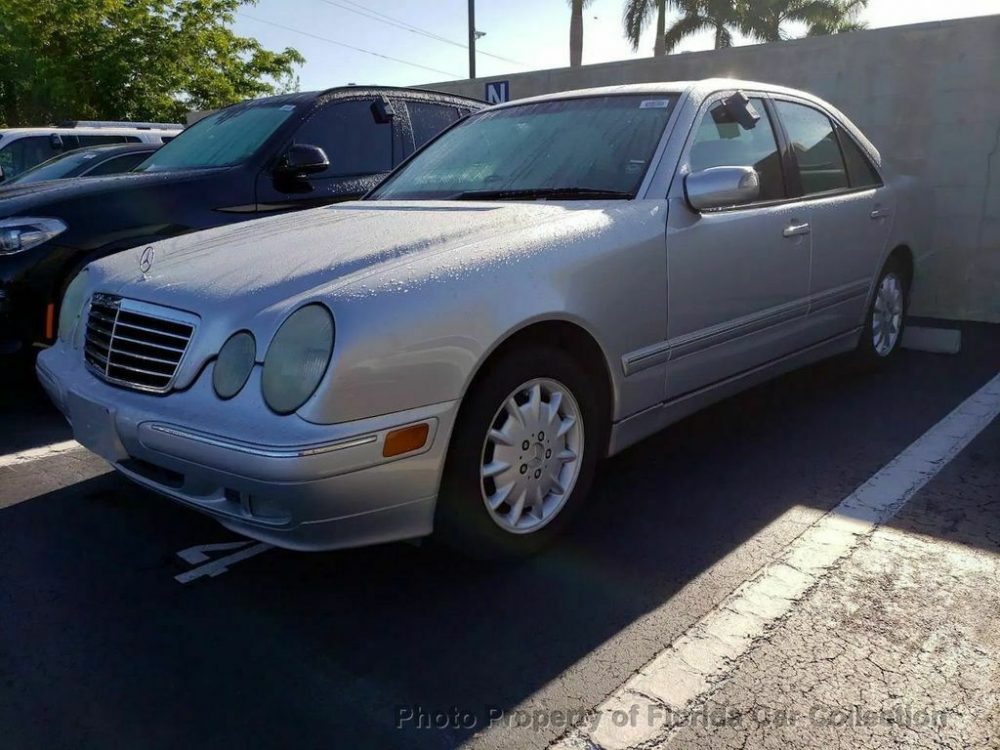 The jump from the W124 Mercedes-Benz E-Class to the next generation W210 was a large one. Gone was the slab sided bodies and square headlines and in was a much more soft design with quad round headlights. Inside, the W210 still behaved like a Mercedes from years past, but they made sure to carry over that roundness and a whole bunch of more plastic. Under the hood, a traditional V6 took the place of the trusty inline-six midway through the model run of the E320, and a workhorse it was. Today example, a 2000 E320 up for sale in Florida, is a great example of that. Why? Well, it has almost 300,000 miles on the odometer.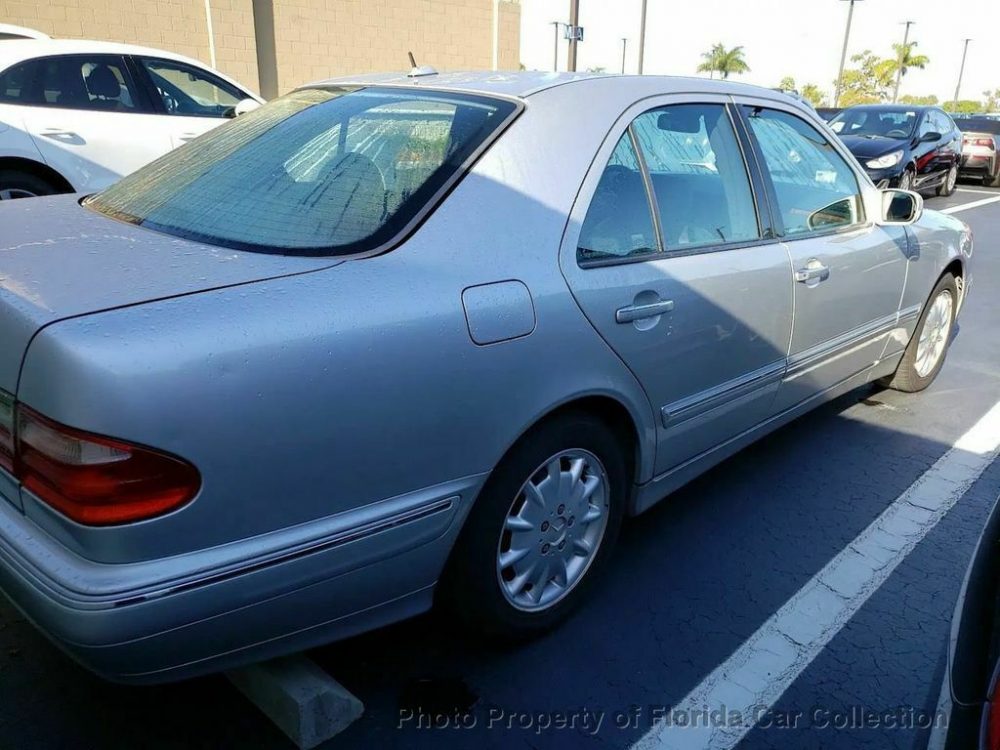 Year: 2000
Model: E320
VIN: WDBJF65J8YB027730
Engine: 3.2 liter V6
Transmission: 5-speed automatic
Mileage: 296,980 mi
Location: Pompano Beach, Florida
Price: $3,995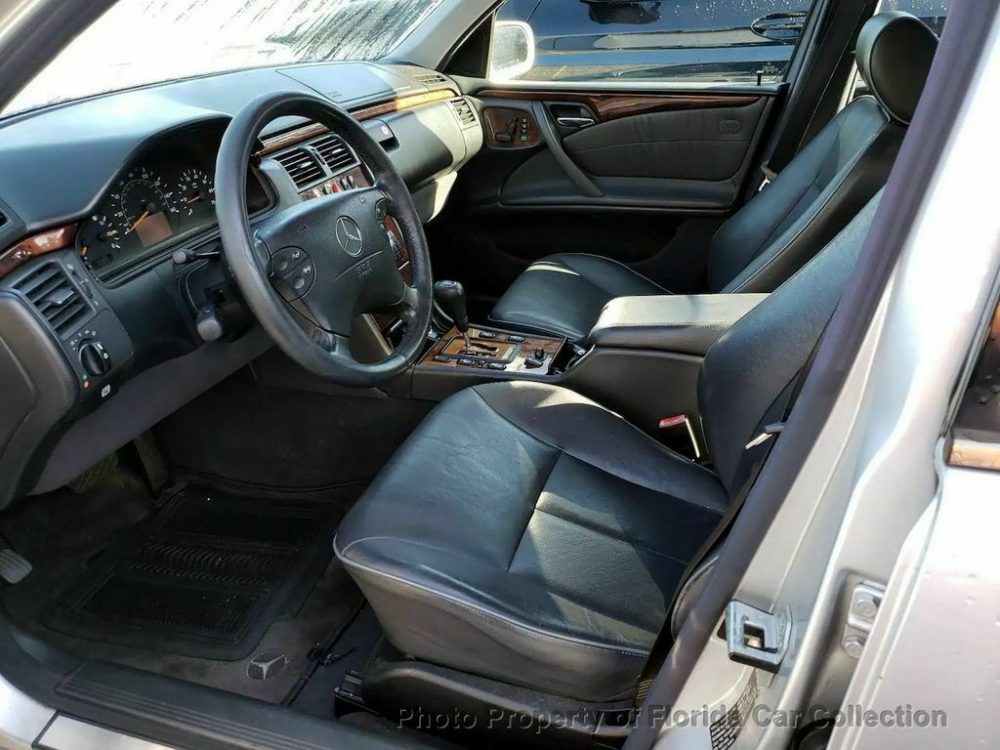 Quick Details
Miles
296,980

Trim

Color
Silver

VIN WDBJF65J8YB027730

Options
ABS Brakes
Air Conditioning
Alloy Wheels
AM/FM Stereo
Automatic Transmission
BOSE Sound System
Cruise Control
Leather Seats
Memory Seat(s)
Overhead Airbags
Power Locks
Power Mirrors
Power Seat(s)
Power Windows
Rear Defroster
Side Airbags
Sunroof(s)
Traction Control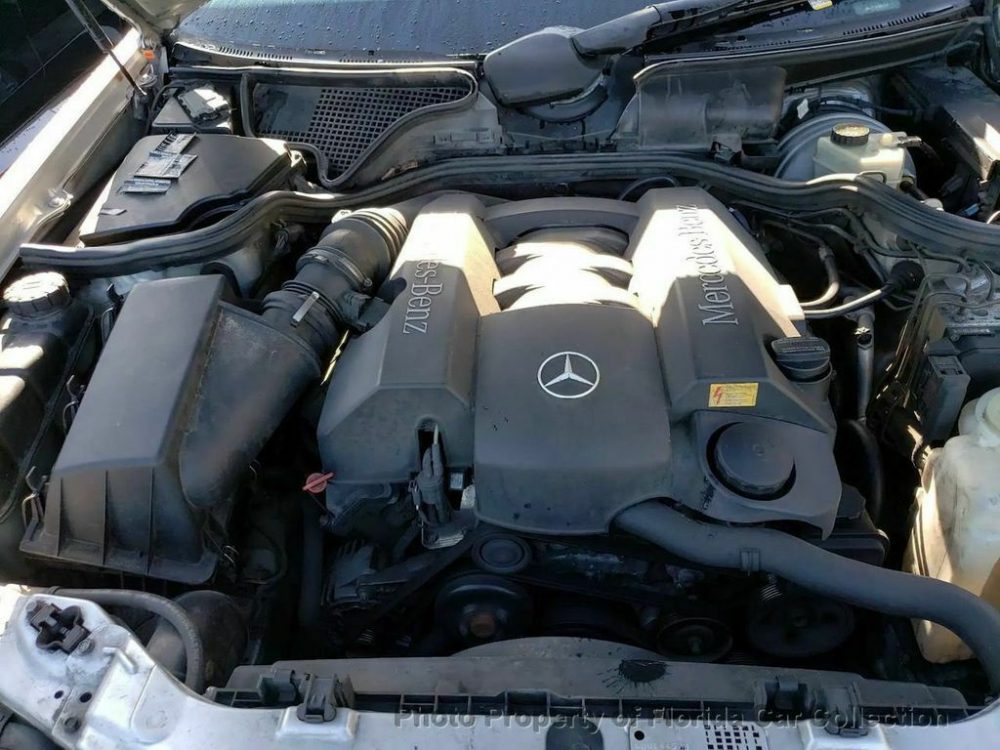 First off, you know this was a Florida car. Because if it was anywhere near states that got heavy bits of rain and snow, it would be a rusty mess by now. The one thing that the W210 failed miserably at was lackluster paint and metal that turned to rust in the blink of an eye. That was even more troublesome seeing as the spring perches would rust and fail sending the car crashing down to payment while driving. Not good. Inside, I would not guess this car has nearly 300,000 miles on it. Maybe someone was sympathetic to owning this one, or that Florida gentleness to cars carried over inside as well. Under the hood you'll find a dirty M112 still chugging along.
This one is priced at $4,000, which right now seems to be the floor for any kind of decent used car. The thing is, there are far too many expensive things to go wrong for me to consider this one a cheap beater. Maybe if I really loved this chassis, and I literally do own a W210, but I'm not buying one to beat on. I know parts are pricey for certain stuff and to use the good fluids and parts. That doesn't line up for me here, especially given the mileage. Do I think this probably can get to 400,000? Sure. Do I want to do that? Probably not.
– Andrew