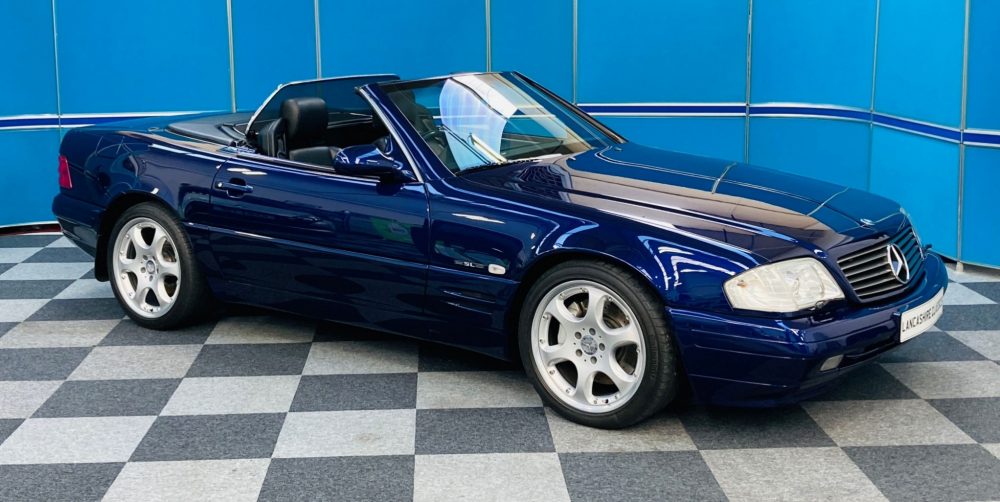 I've seen some pretty odd and particular special editions over the years. Most of the time it is a cash grab by manufactures during the end of a generation to clear out stock and move aging units before a fresh new model comes. Other times its anniversary editions that make sense, but lots of times are clearly just mailing it in. Today, I have one of these strangest special editions I've ever seen.
This is the 2000 Mercedes-Benz SL320 Edition. Not Special Edition, not Anniversary Edition, just Edition. They literally just called it the "Edition." Why? I have no idea. The even more bizarre thing is there was another special edition 2000 SL320 in the Mille Miglia edition. That car looks exactly the same as this one except for the badges. Someone help me here.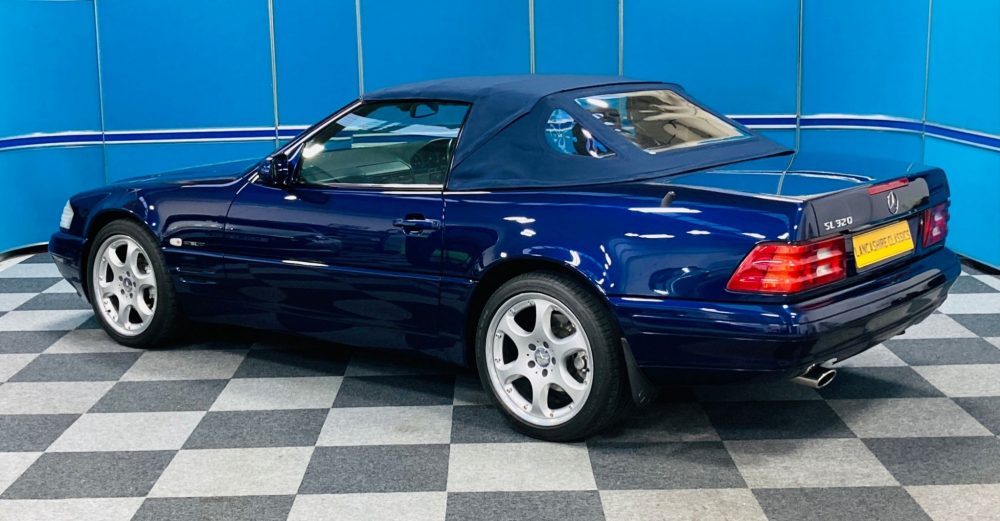 Year: 2000
Model: SL320
VIN: N/A
Engine: 3.2 liter V6
Transmission: 5-speed automatic
Mileage: 68,000 mi
Location: Lancashire, England
Price: £18,995 ($25,968)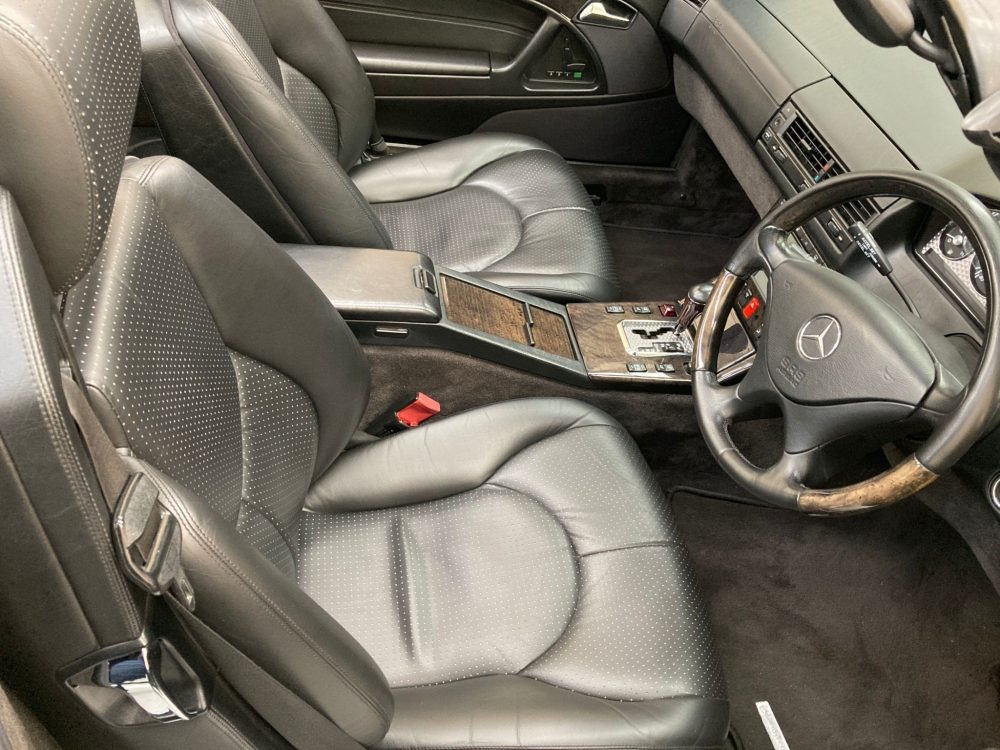 Mercedes SL320 "Edition"

Registered 9/10/2000

Warranted 68,000 miles

Mystic Blue with Black Nappa perforated leather interior

Panoramic Roof

Xenon Headlights

Heated Memory Seats

Electric Steering Column

Unmarked 18″ Mercedes Albireo wheels

Full set of unused Roadster fitted luggage specific to the R129

Excellent service history, with all corresponding invoices

Service History –

May 2002 10721 miles Main Dealer

Not dated 18500 miles Main Dealer

Feb 2005 28276 miles Main Dealer

July 2006 37990 miles Main Dealer

July 2007 41372 miles Specialist

Oct 2008 43802 miles Main Dealer

Feb 2008 53348 miles Specialist

Sep 2011 57655 miles Main Dealer

Mar 2014 61134 miles Main Dealer

Mar 2016 63848 miles Main Dealer

Aug 2017 65831 miles Main Dealer

Feb 2018 65991 miles Main Dealer

Apr 2019 67645 miles Main Dealer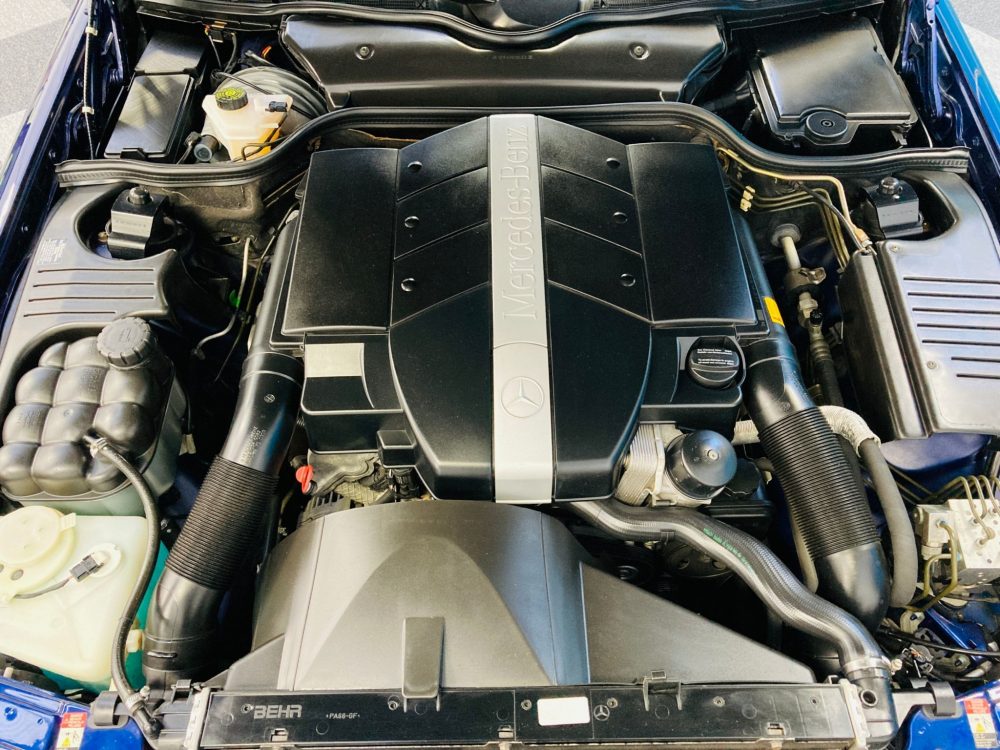 Just on the surface, this one looks great. It has a wonderful shade of Mystic Blue paint, a nice blue soft top, some 18″ wheels we'd later see on the Silver Arrow cars, as well as the interior we would also see on the US-market Silver Arrows. This is a really nice R129. However, the question is why? Why just call it the "Edition?" They couldn't think of anything better than the most generic term possible? Even if you just faked some of historical tidbit or made-up anniversary, it was better than using the most generic term possible.
This example is in the UK which is said to be one of 50 produced in right-hand drive. Maybe they were trying to hide the terrible name by just not making many cars. The goods news is that it is in really nice shape. Just 68,000 miles and looks the part and even better. The ask is a hefty $26,000, which is SL600 money for some examples, but this one is a real looker in my eyes. If you are really in love with the R129 and want a real oddity, tough to go here. Just maybe don't mention the name, or lack there of.
– Andrew