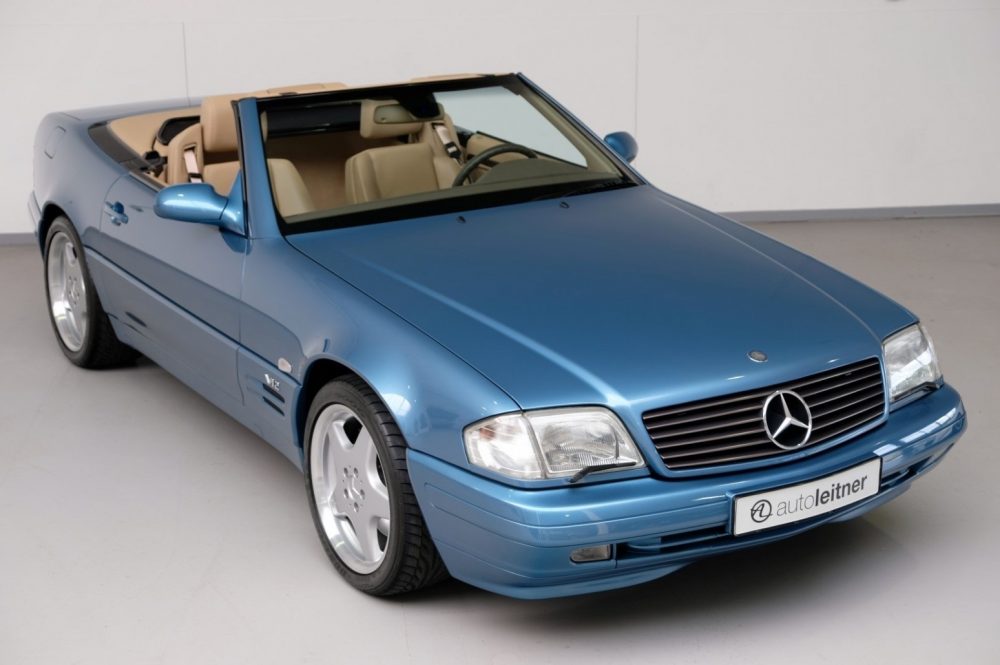 For as many crazy colors as Porsche produces, Mercedes-Benz will once in awhile surprise you with something that you wouldn't expect. I say "once in awhile" meaning almost never, because at the end of the day these are very serious Germans who make cars in very serious colors like silver, black, and everyone's favorite, beige. However, today we have color that is quite wonderful. This 2000 SL600 up for sale in The Netherlands is finished in Aquamarine Blue Metallic with a navy blue top and of course a tan interior, because they wouldn't want to go off the deep end or anything. It has just a hair of 26,000 miles and just like everyone else for sale at this dealer, is nearly flawless. However, that usually comes with a higher price tag and this one is up there. Way up there.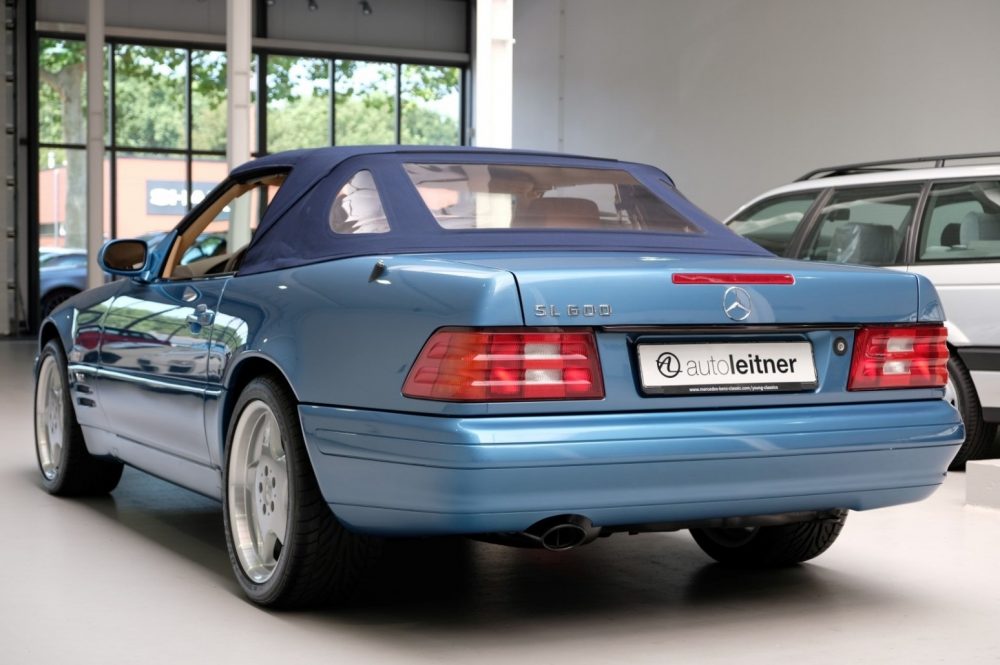 Year: 2000
Model: SL600
VIN: N/A
Engine: 6.0 liter V12
Transmission: 5-speed automatic
Mileage: 42,000 km (26,000 mi)
Location: Alkmaar, Netherlands
Price: €79,500 ($87,948)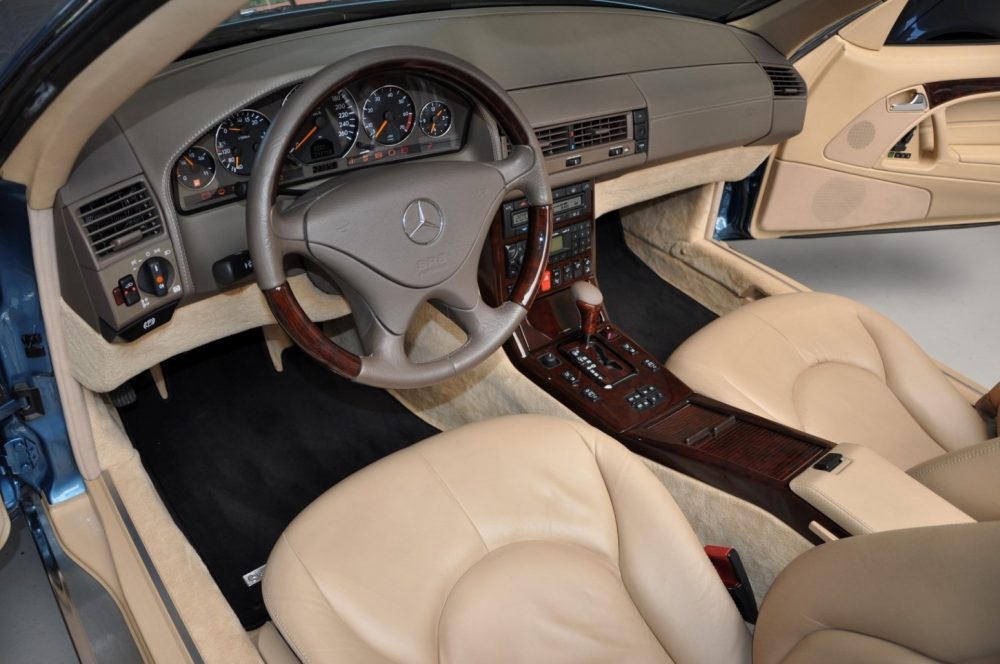 Coming from a private collection this crack and crystal clear Mercedes SL 600 from the very last series of the R129 series. Since 31.05.2002 with then 35,321 km until 2019 in the possession of the same Belgian owner. Performed in an extremely rare color; 341 Aquamarin blue metallic with 514 Java exclusive nappa leather. What is this good! Very chic and tasteful. Well executed with, among other things, the expensive 245-board computer / Reiserechner, 404/405 multi-contour seats (all seats can be filled with air), 810-Bose sound system and the original 18-inch AMG wheels with a polished edge. Originally only 42.758 km and recently had Service B at the Mercedes dealer. The state is amazing and definitely A1 condition (no crushed stone, completely first paint, rim edges undamaged, no traces of use in the interior, spotless convertible top, etc etc). Car has not seen any rain in its life! All accessories complete; so with hardtop and standard, purchase invoice, all folders, keys, booklets, invoices, etc. One-off!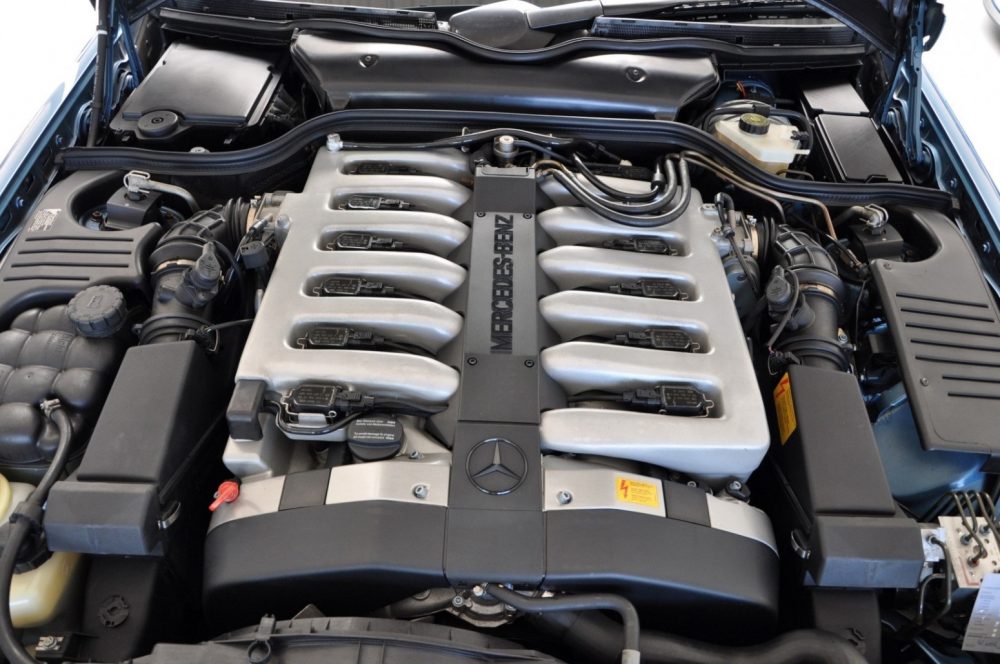 This car is probably 99% perfect. I'm willing to go out on a limb and say that. Reason being, for the price they are asking for it, it absolutely better be perfect. The asking price of €79,500, or roughly $88,000, is all the money in the world for this car. There are SL70 AMG examples that have sold for less than this. For that kind of money, I'd want a SL70 and I'd want an interior color combo that is better than this example. The dark drab dashboard doesn't compliment the Aquamarine color at all, and even less so with the navy blue top. On top of it all, this isn't even optioned with the SL1 package that includes the AMG-designed bumpers. No Xenon headlamps on this car either, which is even more disappointing.
I know it's a perfect car with almost no miles as well as a cool color. But I'm just not seeing where they came up with the price of $88,000 from. There are literally piles of super clean examples out there for $25,000 if you want that. If you don't care about miles, even cheaper. This car just doesn't add up for me at all. Maybe someone else can make sense of it.
– Andrew