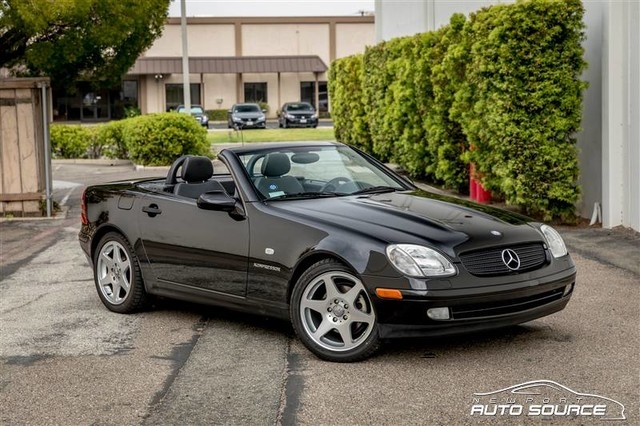 It seems like every time a first-generation Mercedes-Benz SLK catches my eye I look inside to see what seems like the inevitable. The paint on the center console is all worn away leaving a disaster of flaking paint and a total eyesore. Blame it on poor materials or careless owners, but these SLKs just don't seem to be holding up as well as you might have expected. Once you realize that these were not just a mini-SL and built with more of the spirit of the C-Class in mind, you start to understand why they are aging like they are. It is possible to keep these nice in ideal conditions by ideal owners, but now that these cars are old enough to buy cigarettes, they are few and far between. Much to my surprise, this SLK230 up for sale in California is one of the better ones I've seen for sale in a long time. The best part? This price almost seems too good to be true.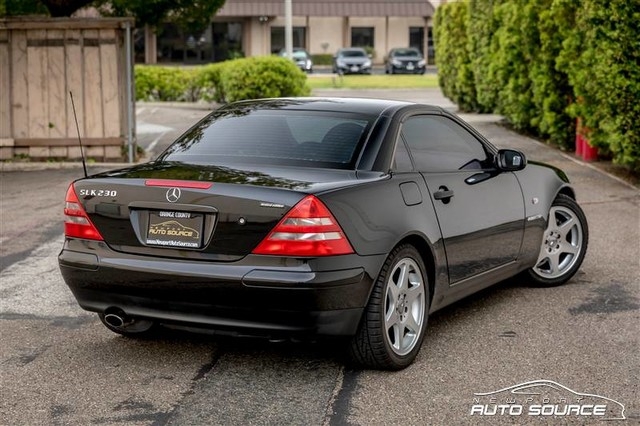 Year: 2000
Model: SL230
Engine: 2.0 liter supercharged inline-4
Transmission: 5-speed automatic
Mileage: 72,492 mi
Price: $6,888 Buy It Now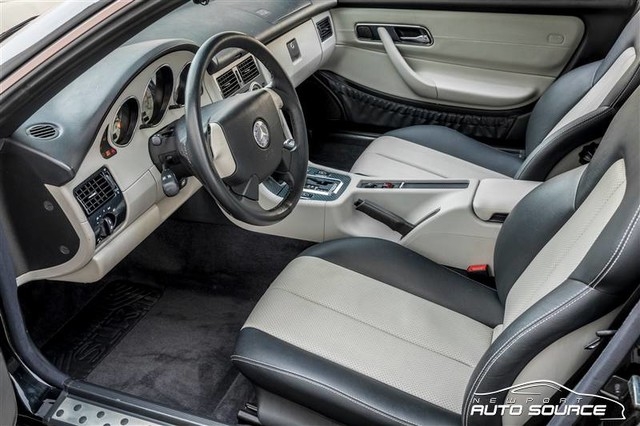 Newport Auto Source is proud to present this beautiful and rare 2000 Mercedes Benz SLK 230 Limited Edition. Finished in Obsidian Black paint over Black and Porcelain Leather really makes this beauty stand out like no other! Its loaded with all the right options including premium sound, carbon fiber interior trim, Limited Edition Package and much more. Being only a 2 owner vehicle with low miles, this gem clearly speaks for itself! With a MAJOR recent service just done, all that's needed now is its new owner! All vehicles offered for sale by Newport Auto Source endure a rigorous 125 point mechanical inspection prior to being advertised. We are a Carfax Certified Pre-Owned Automotive Dealer and provide a free Carfax Vehicle History Report on all vehicles offered for sale by Newport Auto Source. As a part of our service, we can arrange for competitive financing, extended warranties and secure shipping anywhere within the 50 States. PLEASE MAKE SURE TO CHECK THE AVAILABILITY OF THIS VEHICLE IN ADVANCE. To schedule a viewing, please give us a call at 949-272-9859 or send us an email at . We look forward to hearing from you and building relationships one car deal at a time. *** All prices exclude applicable state and county sales tax, registration and license fees.***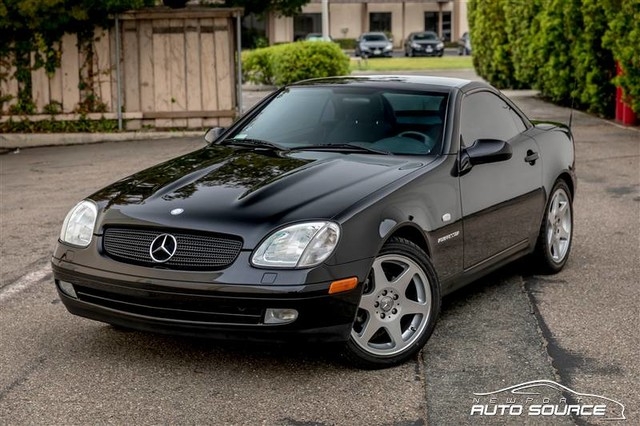 I keep looking for the catch on this car but I'm not seeing it. The mileage is really quite low at just over 72,000. The exterior looks great and those Evolution 2 wheels are one of my favorite Mercedes wheels of all time. The interior looks extremely well cared for which I'm honestly shocked about and it sure looks like the roof functions without issue. The real gem of this car is the two-tone interior with the carbon fiber trim and I can't find a single fault with it. Yes, the radio has been swapped out but the stock Mercedes radio is included in the sale which I can't say I've seen too often, if ever. Maybe I'm just missing something, but this car shouldn't be this cheap.
This dealer only asking $6,888 is one of the best deals I've seen in a long time. Normally, really nice SLK230s have asking prices well about the $10,000 mark because people think they have something special. For this price, I don't see how you can go wrong with this one. I think we are probably at the floor for these cars and I can't see a scenario of someone losing money on this car unless you tear up that interior. This is another one of those cars that I'm glad it's far away because I'm awfully tempted by it.
– Andrew