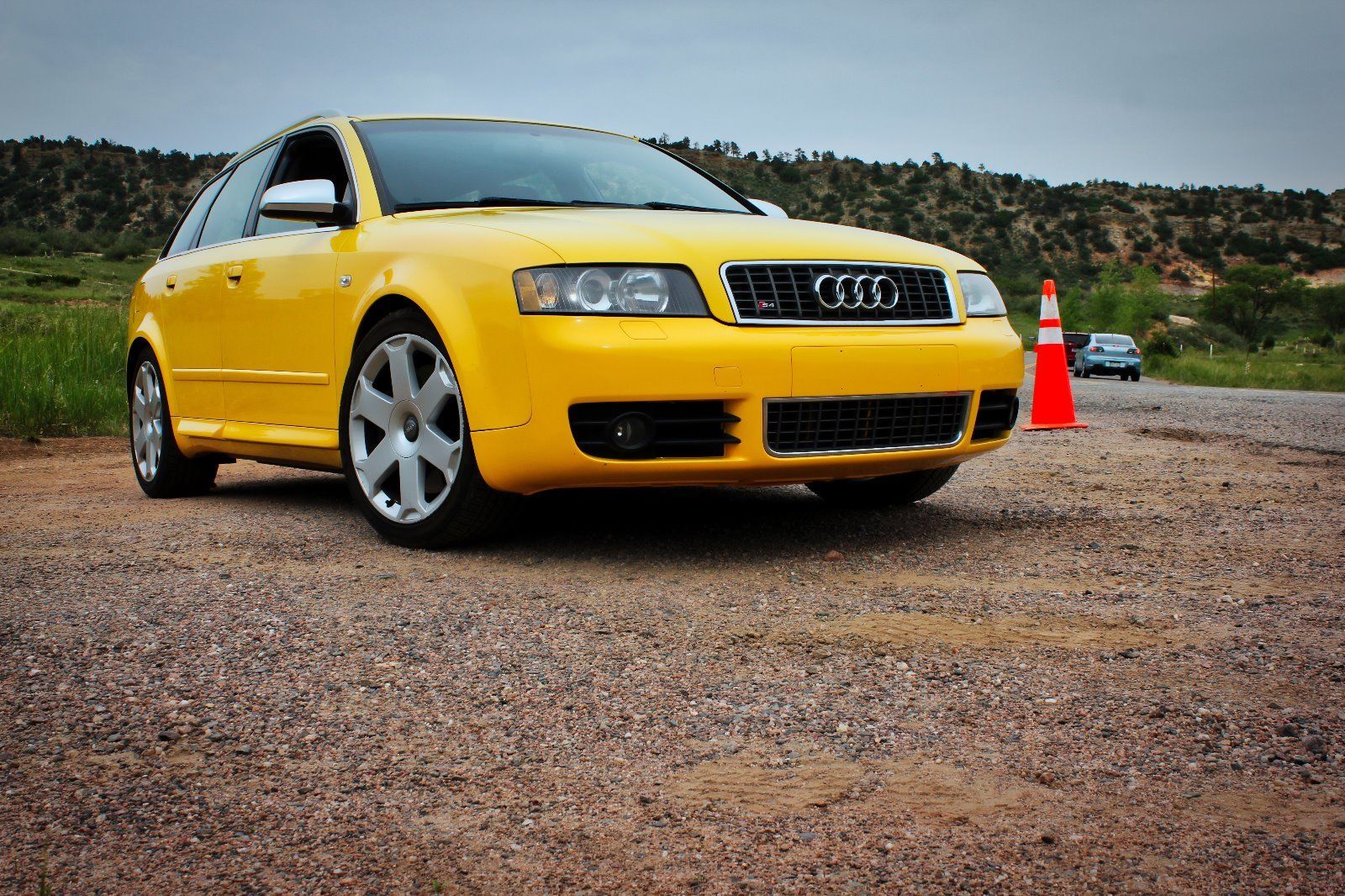 We usually try to give plenty of time for readership to check out the auctions we link to. However, if you click on the link below you'll find there's only a few hours before this auction will end. Why am I writing it up?
Well, it should be pretty obvious. I like yellow cars, I like wagons, and I like Audis. Three checks there! This is a rare package, and I like rare, too. And before you start chattering about the BBK's propensity to eat timing chain guides, this one's already been upgraded. So it must have a million miles? No, they're in check, too, at 112,000. Best of all, the seller is offering the car in a no reserve auction format and for some reason, bids aren't outrageous yet.
If you want a big, bad and bold manual wagon, ACT NOW!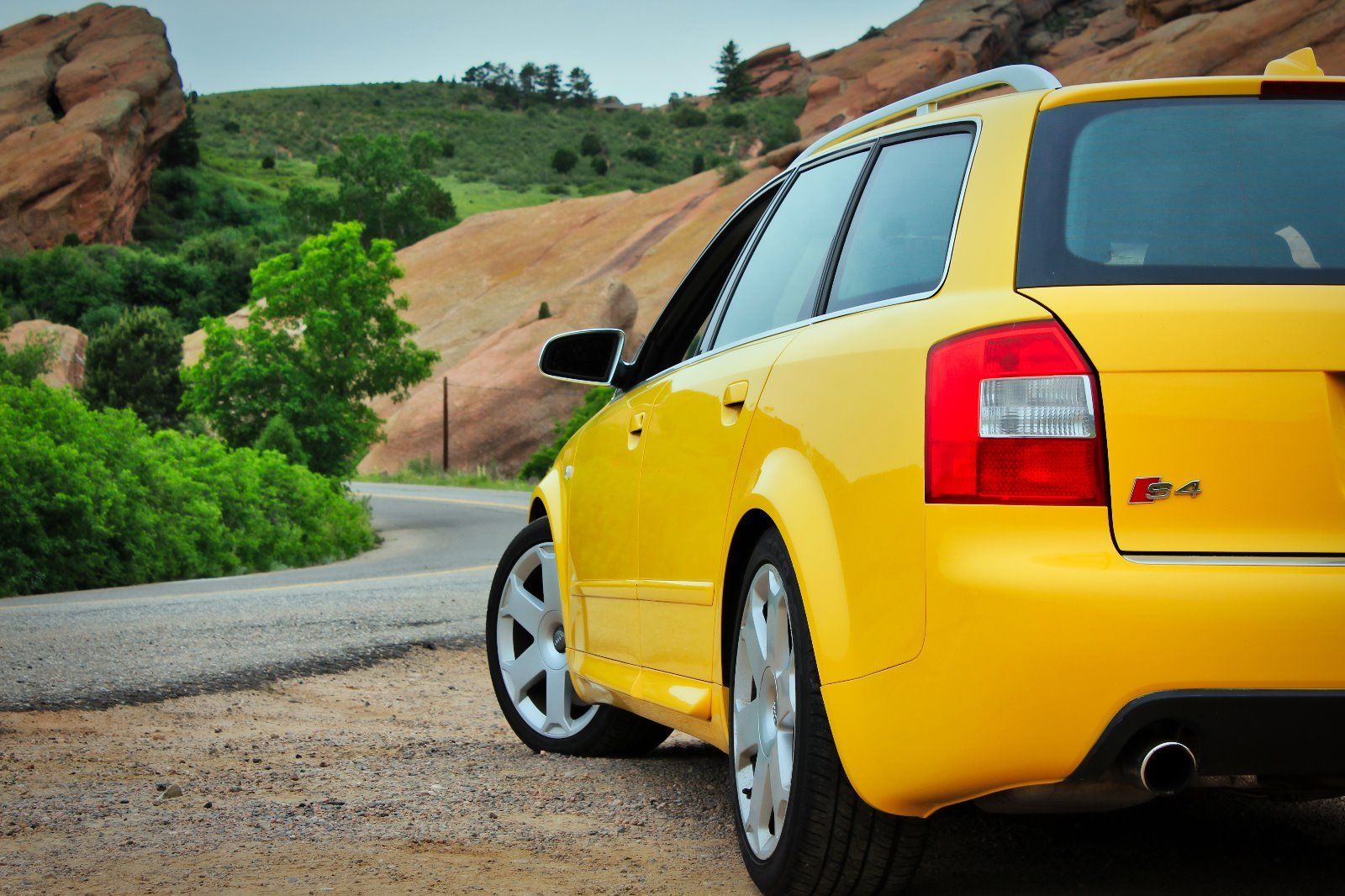 Year: 2005
Model: S4 Avant
Engine: 4.2 liter V8
Transmission: 6-speed manual
Mileage: 112,423 mi
Price: No Reserve Auction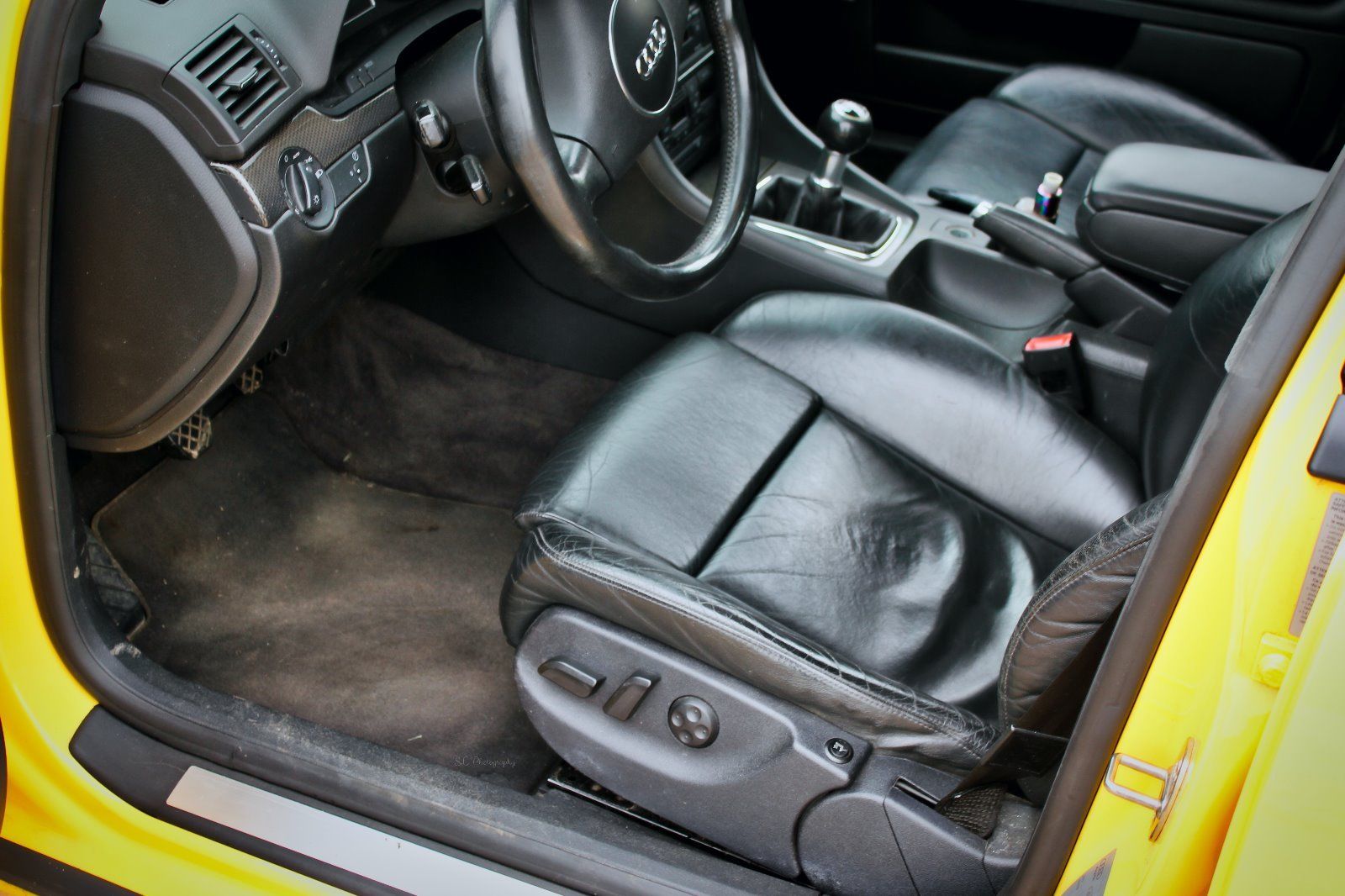 -Timing tensioners and CHAINS done at 112xxx as well as all guides and upgraded RS4 upper and lower timing chain guides.
-New OEM clutch and Flywheel. Slave cylinder was in amazing shape during inspection.
-All new seals and gaskets including valley pan, oil filter housing, front and rear main, timing chain covers, EGR valves, rear coolant crossover pipe, temp sensor, intake manifold, valve covers, oil pan, front coolant crossover pipe.
-New radiator with lower hose, water pump, and thermostat all replaced within 10000 miles
-New pads and rotors all within 10000 miles
-New Audi OEM 3rd brake light.
-A/C is cold
-Alternator checked and verified
-Many service records from the previous owners.
-Tires are Toyo Proxes and have about 65% tread life left
-Brake rotors and pads replaced in past 5k miles. PO
-Fresh paint on front and rear bumpers as well as hatch.
-Carbon Fiber interior trim.
-New OEM cabin and air filter.
-Armrest in perfect working condition
-Glove box in perfect working condition and even the cup holder has all of its pieces.
-Valve covers and intake manifold just powder coated
-3 keys and owners manual.
-Toyo Proxes with 60% tread
-Tons of maintenance receipts

Have Carfax available via email for anyone interested.

This is a beautiful car and I wish I had room for another Imola B6. Time to move on and expand the stable for bigger things.

Car is listed on other sites as of now. I reserve the right to cancel the auction at any time should car sell to highest bidder on other listings.

On Jun-17-18 at 18:56:10 PDT, seller added the following information:

Car is 1 of 6 sent to US Audi confirmed.
Interior is about 7/10
Exterior 8/10
All congruent of a used car however with being such an old car it was/is very well taken care of.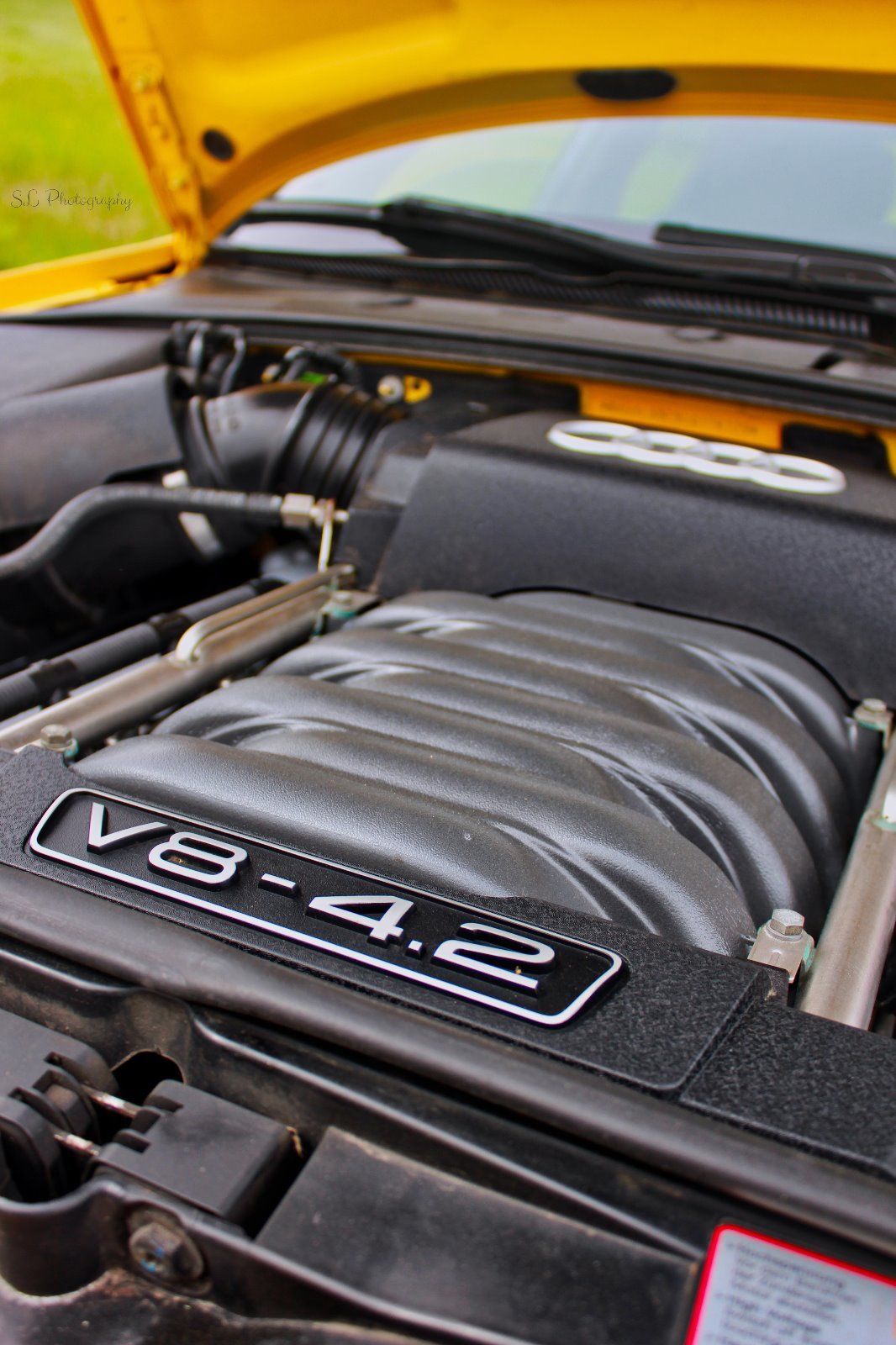 The pictures probably flatter the condition slightly, but it still looks to be excellent for what's now a 13 year old utility vehicle that's been driven a moderate amount of miles. While Nogaro Blue was the signature color of Audi's fast products in this generation, Imola Yellow works well and is matched nicely by the Recaro black leather interior. The seller has obviously spent a fair amount of money; pay someone to do the same work disclosed here, and the bill would be a fair chunk of the current bid.
Speaking of, why is this car only $9,600? What a steal. The last manual S4 Avant I looked at traded for double that amount, and I'd rather have this one than that later B7. Unless bids skyrocket suddenly, it looks like this one is going to fly under the radar and someone is going to get a good deal!
-Carter