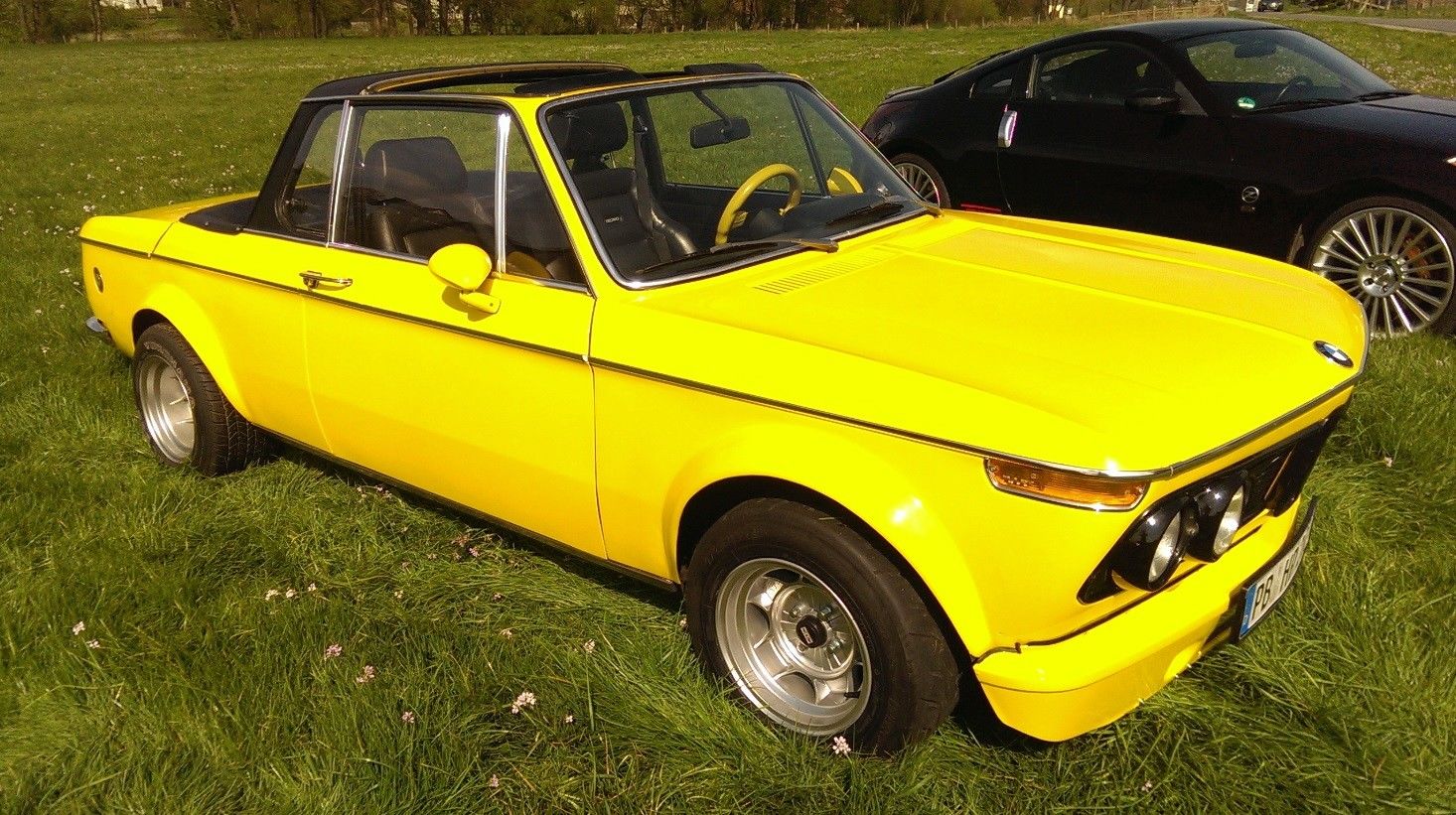 It seems somewhat fortuitous to stumble upon today's creation, which manages to build upon a few prior posts. Last week I look a look at a beefed-up 1976 2002 with a S14 swap. Then, yesterday, I took a look at the crazy 4-door convertible 316i Baur TC4. Combining those two unique creations is today's 1972 BMW 2002.
Like last week, this one is pretty far from original. It's also got tacked-on flares, super-wide wheels, a non-original interior and is painted a non-original color – in this case, Sunflower Yellow borrowed from the contemporaneous Porsche. But the big news here is again the S14 and 5-speed swap, giving more muscle to match the macho looks. On top of that, or rather topless perhaps, this one appears to be a Baur Targa conversion. It was certainly worth a closer look: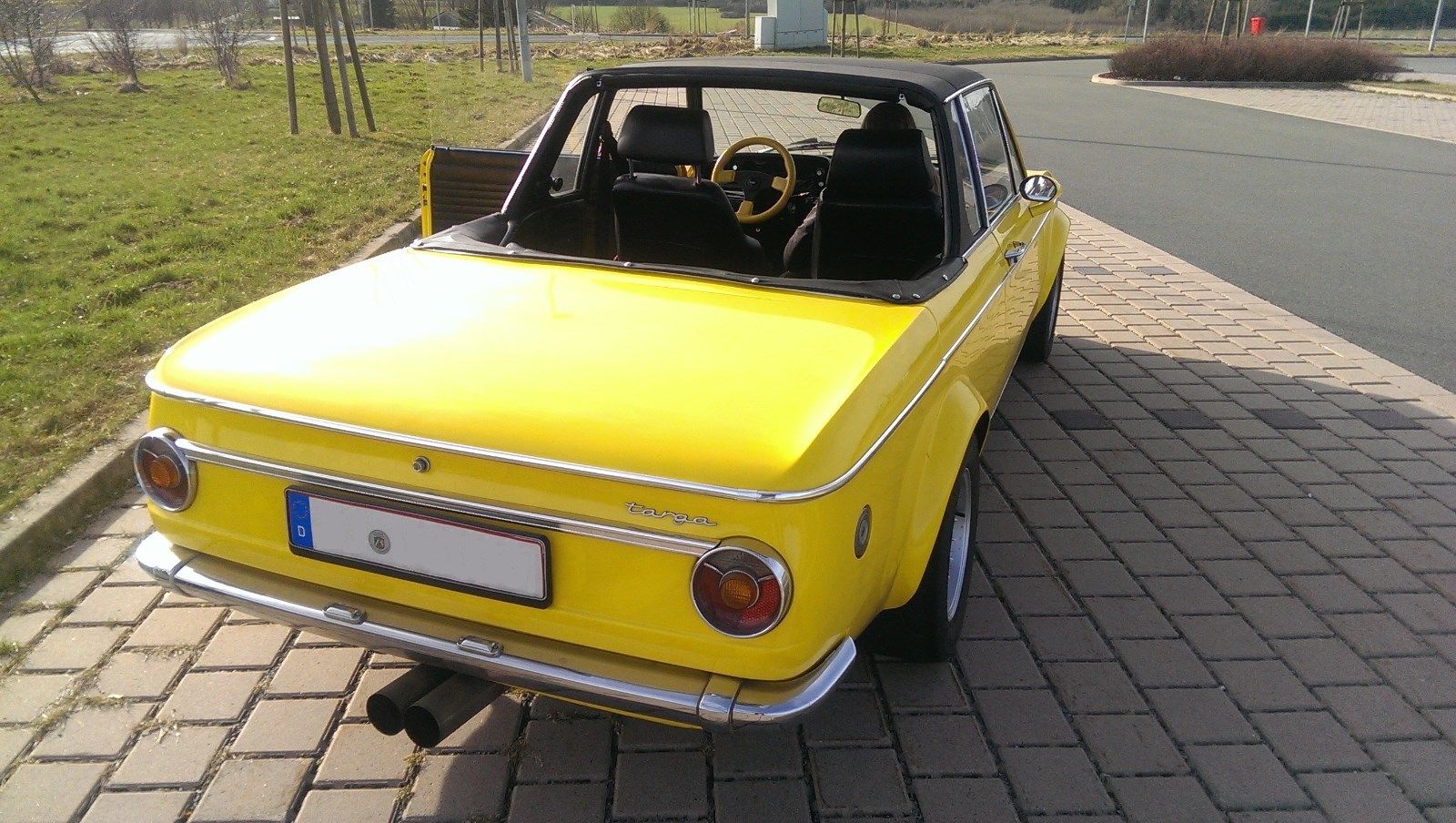 Year: 1972
Model: 2002 Targa
VIN: 2795673
Engine: 2.3 liter inline-4
Transmission: 5-speed manual
Mileage: 87,000 mi
Price: $70,000 Buy It Now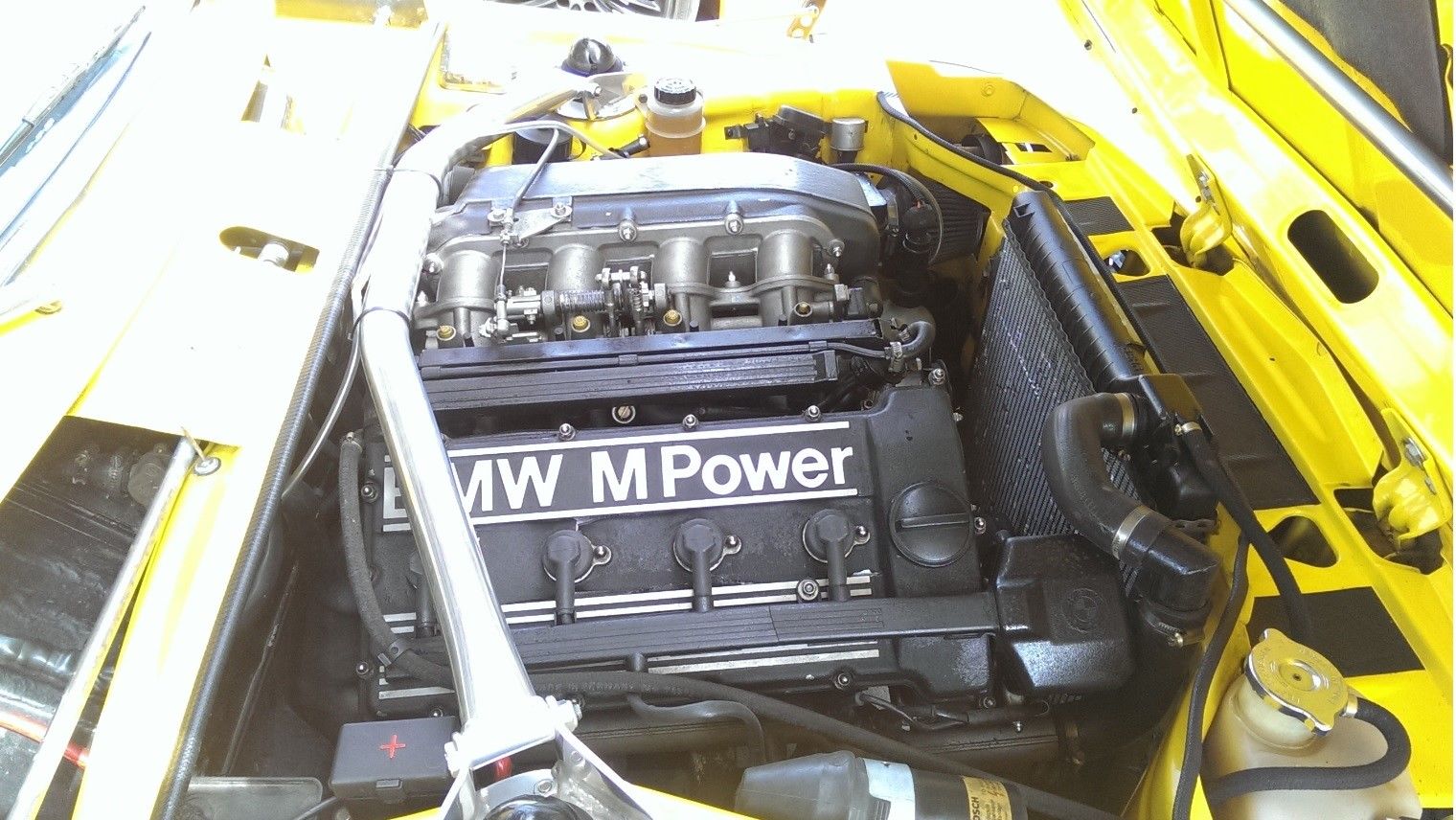 Greetings
For your consideration, we present you another awesome, unique
and, one of the kind, the three owner, the SMOG EXEMPT
1972 BMW 2002 ROUNDIE TARGA, CUSTOM M2 ! ! !
This absolute gorgeous TARGA has just under 87,000 miles.
[-140,000 KM to be exact-].
All electrical, switches, accessories, heater, horn, turn signal
wiper & washer, etc., etc., are fully functional as they should. .
Upgraded Stereo with IPhone/\USB compatibility
The original numbers matching 2000CC motor along with the
4-SPEED Transmission, were replaced with the awesome
S-14 motor, from the 1990 E30 M3 S-14 donor along with
the 5–SPEED Getrag-265 manual transmission, which zips
through all gears without any hesitation or grinding.
This beautiful Custom M2 TARGA, has gone through numerous
Exterior and Interior customization, as you can see in the photos
which do not justify the true beauty behind this TARGA.
Metal work and customization such as the all-aluminum front
air-dam is one example, along with all integrated fender flares
including the paint color change from VERONA red to the
color code L13K__2793, the PORSCHE/\VW Sunflower Yellow.
Custom RECAROs are used for front and the back seats.
Custom Yellow Faced Instrumentations as well as additional
gauges monitoring the Engine Condition at all time along
with the Custom leather Steering Wheel highlight this beauty
Customized Power Steering makes this beauty so easy to steer
especially with those wide and awesome sport/race tires
The Beautiful Four Headlight DIANAN's surely outstands this
beauty as one and the only one !@@!
For the interested enthusiasms, here is the link to BMW Diana's:
https://www.bmw2002.co.uk/history-of-the-02/the-bmw-dianas/
Brand new Race Tires on all four corners, complementing the
super wide custom wheels
We encourage all serious and/or enthusiasm individuals to inspect this beauty, in person
as well as test driving it, either by their own skill/s or, hired professional/s, under their own expense
assuring all acceptable & in-line prior to AUCTION end.

The winning lucky bidder will be responsible for all transportation/s
and paper transfer/s as well as their local legally thieving fee/s . . .
We reserve the right to end the AUCTION at any time due to multiple
listing/s via various media channels. . .
This AUCTION is the [AS-IS /\ WHERE-IS] scenario.
$500 Immediate PAYPAL Deposit is a must within 24 hours !@@!

Clear California TITLE with CURRENT REGISTRATION is in place

Here is the video-link showing the M2 TARGA cruising around

!@@!

http://s902.photobucket.com/user/D_CSL/slideshow/1972%20BMW%20TOURING_INKA?sort=3

Please ask any questions and/or concerns that you may have.
Serious Inquiries only !@@!

HAPPY BIDDING

O==()()==O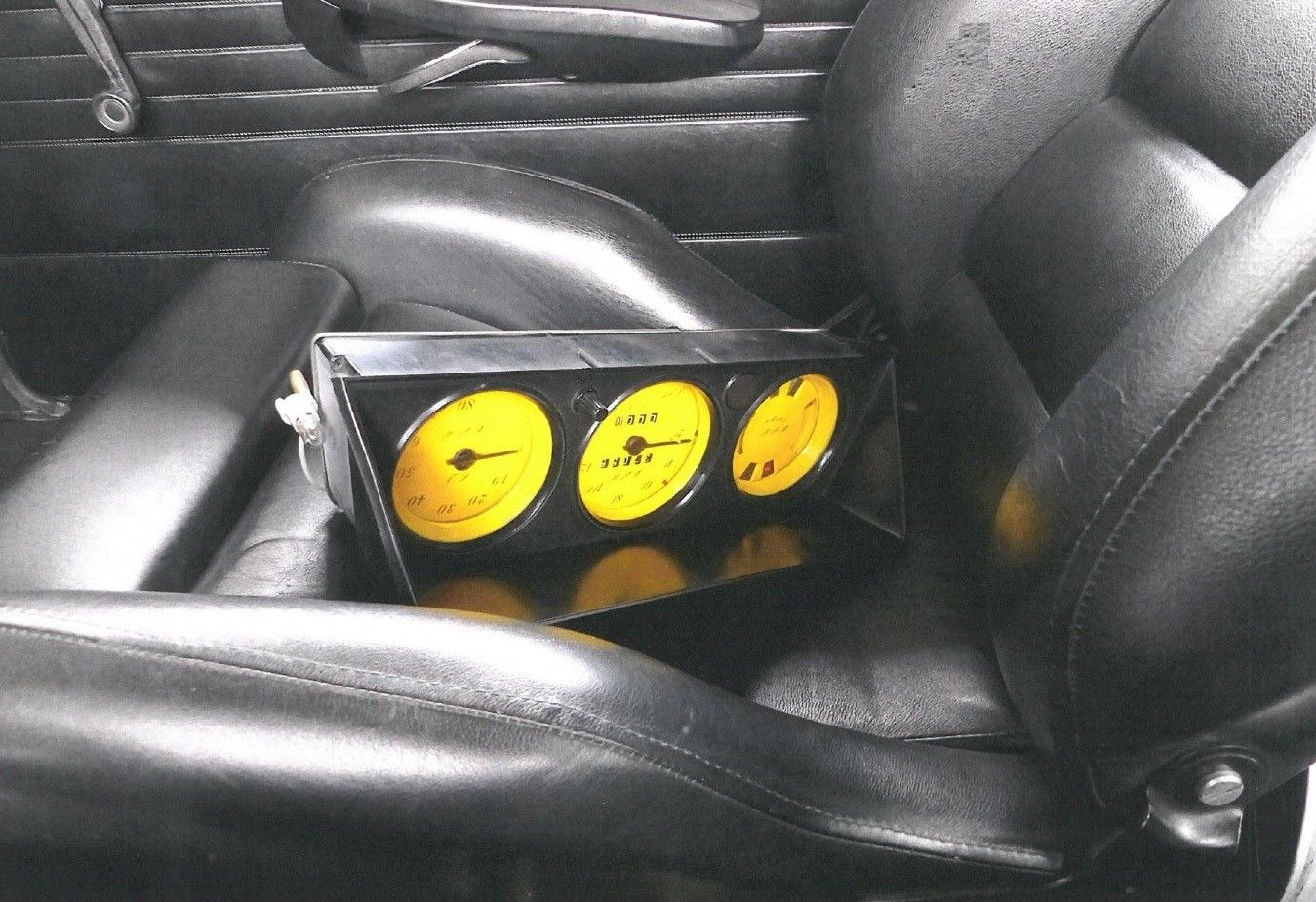 The 4-headlight grill may be historic for customized 2002s, but in this case I think it looks a bit tacky personally. Worse is the custom yellow gauge cluster, at least part of which appears not to work. The wheels appear to be either Cromodora or Campagnolo and period-wise are correct, but again don't look quite right. I really like the 'Roundie' tail with the addition of the Porsche targa script, but then the rest of the build is lacking detail and doesn't look as well executed as last week's clean presentation. No health report or mileage is given for the S14. Worse, the bulk of the photos which appear in the listing look to be from Germany, and probably not very recent. The top does appear to be in nice shape, though, at the very least.
In sum, it's a neat car which could be much neater if some detail work was done. A more proper fitting set of wheels, a bit more chrome on the front and an original grill, some OEM gauges and a wooden Nardi would do wonders to the presentation from my standpoint. That makes the $70,000 asking price all the more tough to swallow, but it hasn't slowed down some outrageous bids over $63,000 so far. I guess I'm not in touch with that market, as that's $8,000 more than the much better presented 2002 S14 last week hit in its auction (which failed to meet reserve). Personally, I'd forgo the Baur Targa in this case to have a much more known quantity, but if you want a quick rare Baur with a special set of parts, perhaps this one is worth the ask.
-Carter