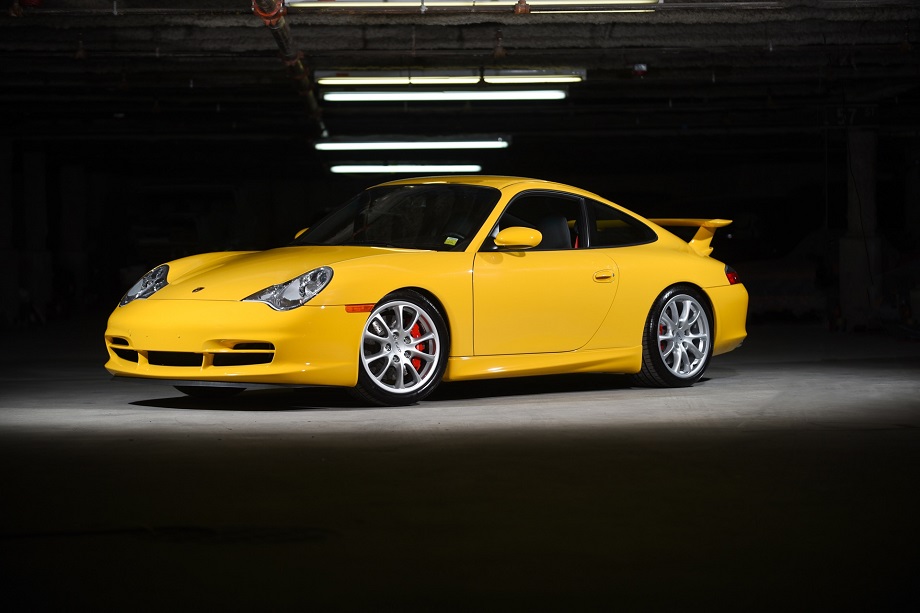 I must admit I have been pretty impressed with some of the selection from this seller of late. Previously I featured this 993 Turbo S that I still return to now and again to look over the various details. It's an absolutely exquisite car. There are others I haven't posted: like this 997 Turbo S that looks quite good in what is a pretty attractive color combination. It's not a GT3 though and I like a nice GT3.
So here we have a Speed Yellow 2005 Porsche 911 GT3 with only 9,784 miles on it. It doesn't quite live up to the same level of amazing as the 993, but still looks in excellent condition.
The downside to all of this wonderfulness? Prices are very high. I don't know if that Turbo S is going anywhere anytime soon and even though prices for these GT3s certainly have moved upward, and we have seen a few eclipse the six-figure mark, I think this one probably is a bit optimistic. Still it's a lovely example of the 996.2 GT3, which has become one of the more sought after versions on the market.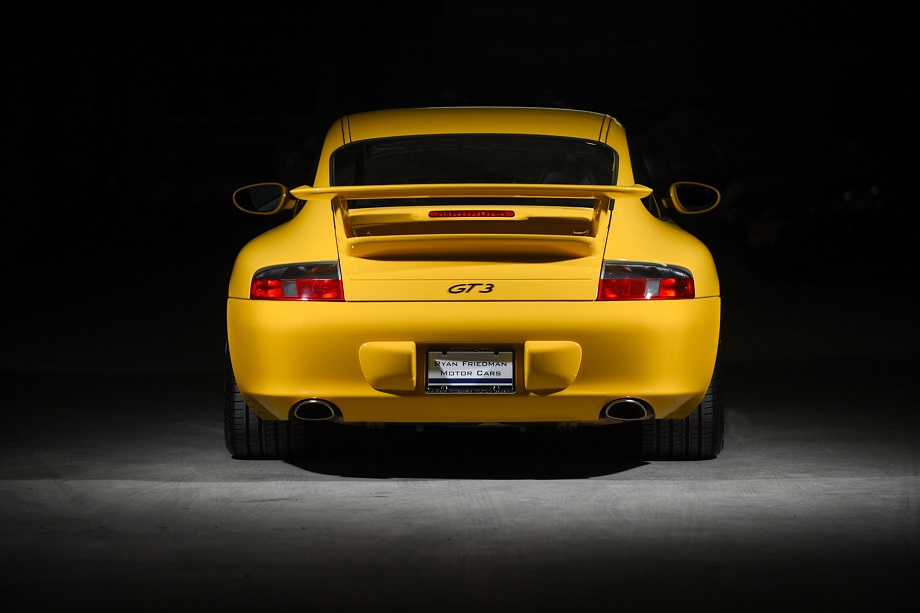 Year: 2005
Model: 911 GT3
VIN: WP0AC29905S692149
Engine: 3.6 liter flat-6
Transmission: 6-speed manual
Mileage: 9,784 mi
Price: $119,995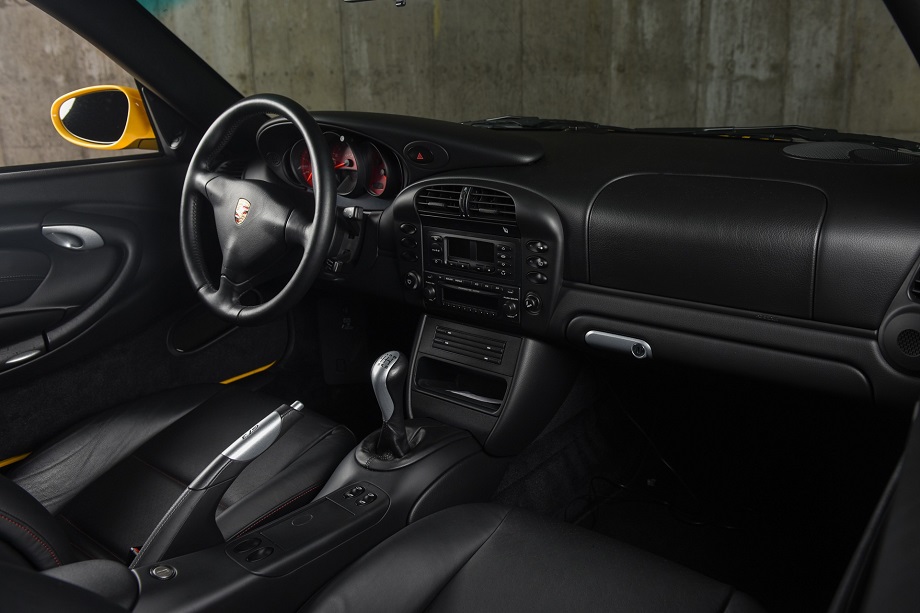 2005 Porsche 911 GT3 9784 Miles Speed Yellow Coupe H6 3.6L Manual
Stock #: 193C
Exterior Color: Speed Yellow
Interior Color: Black
Body Type: Coupe
Transmission: Manual
Fuel Type: Gasoline Fuel
Engine: H6 3.6L
Title Condition: Clear
This Speed Yellow GT3 has gone for a combination I'm seeing increasingly frequently. Rather than using deviated stitching and other interior accents in the exterior color, this one has gone for Guards Red accents. They're fairly subtle as these things go with stitching restricted to the seats complimented by red gauge faces and belts. I assume the idea here is to match the red brake calipers, though without going over the top. I'm particularly a fan of the more extensive yellow deviated stitching on the doors, dash, and steering wheel in addition to the seats, but I have a feeling in red that would have been a bit much. Especially with red gauges. Still the usage here isn't bad and I do prefer it over an all-black interior.
Generally I don't know that there's a lot to say about this GT3. It looks in very good shape all around and the mileage is pretty low. The only real flaw I notice is some bubbling in the gauge faces. That doesn't seem normal. Otherwise, nice car. You'll still want a PPI and to know of its history and documentation, but for the most part the question really comes down to how valuable you think these cars will be in the future. At this price you easily can find a 997 GT3, though you'll likely have to settle for one with more miles on it and slightly lesser condition. For those looking to enjoy putting some miles on a GT3 though that choice is easy or you can find a 996 with some miles and probably save yourself about $50K. But if you're looking for the best low-mileage 996 GT3, then I'd imagine this one should suit you just fine.
-Rob