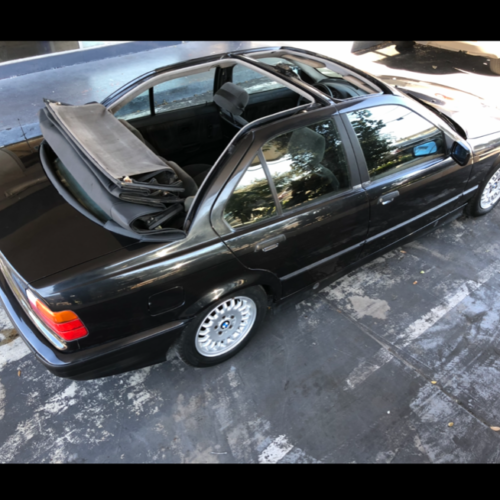 Karosserie Baur in Stuttgart had a unique history of working directly with manufacturers to produce some pretty special cars. Most notably linked to the Baur name was a string of interesting but also-ran BMW 3-series convertibles. However, three of the most prized 80s German collector cars in the market today were also linked to the firm; first the BMW M1 after Lamborghini's meltdown, and then Audi's shortened Sport Quattro rolled through the special production line. Baur also constructed the special bodies of the Porsche 959.
However, Baur is linked most closely with offering drop-top BMWs to a market devoid of such options. First was the E10 chassis, with Baur chopping the top off of everything from 1602s to 2002s. Baur then moved on to the E21 chassis, offering the 'Top Cabriolet' TC1. The E30 also recieved the Baur treatment , but by that point BMW had released its own convertible model and the draw of the more expensive TC models waned, leading to a steadily disappearing market share. Perhaps the most unique was their last BMW creation. Based upon the E36 chassis, Baur released what it called the 'Landaulet TC4'. It was effectively a 4-door E36 Targa (Porsche's use of the Targa name was proprietary which prevented Baur from using it) and just over 300 were produced, making it one of the most rare E36 chassis configurations to see: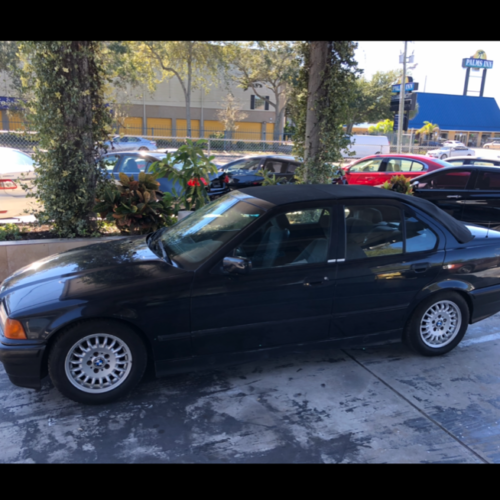 Year: 1994
Model: 316i Baur TC4
VIN: WBACA11070AJ37037
Engine: 1.6 liter inline-4
Transmission: 5-speed manual
Mileage: 66,578 mi
Price: $8,400 Buy It Now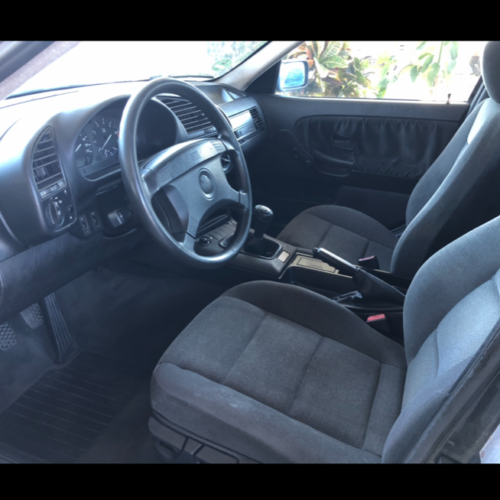 This car one of the first E36 Baur arrive in the United States, this super-rare 4-door laundelette is one of 311 cars built by the famous Baur coachbuilders, who offered the conversion through until 1996. Baur had worked with BMW since the 1930s, offering similar services to what Karmann did for Volkswagon, and the Baur name is one associated with very high quality, and the company has been used by many other auto brands to create convertible concepts and production vehicles.

The car have clear title register in Florida

I think this car one of only 4 cars like this in USA

311 cars only in the world

Special car to own

66578 KM equal 107148

Very rare car with big value price , collectible car

We can help arrange to ship the car to any location in USA and worldwide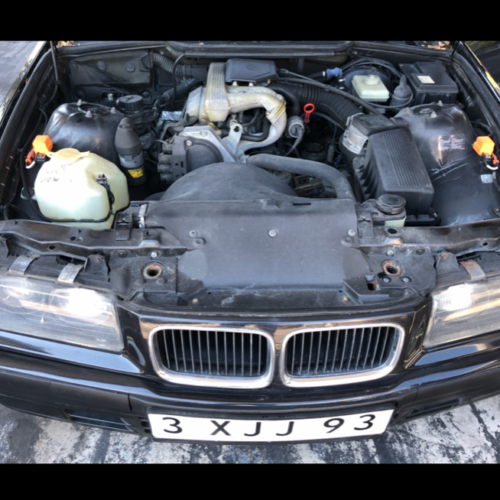 In terms of dynamics, the 316i will probably disappoint you. If you thought the 318 was overburdened, the M40B16 in this chassis only churns out 101 horsepower and 105 lb.ft of torque. So, anticipate this E36 will be about 20% slower than a 318i would be from the same vintage. Thankfully, at least it's mated to a 5-speed manual. Produced in February of 1993, this one is Diamantschwarz Metallic (181) with cloth interior and was original a Germany/Austria market car. Options are fairly limited; speed sensitive steering, driver airbag, central locking, headlight aiming, tachometer, and prep for convertible changeover at Baur.
Pictures leave a lot to be desired but overall it looks pretty nice. Will it be nice and rare enough to clear the reserve? I'm not sure. Bidding is currently around $4,000 and usually these unusual E36s don't bring big dollars. However, if you want a modern 4-door convertible, your options are pretty limited!
-Carter