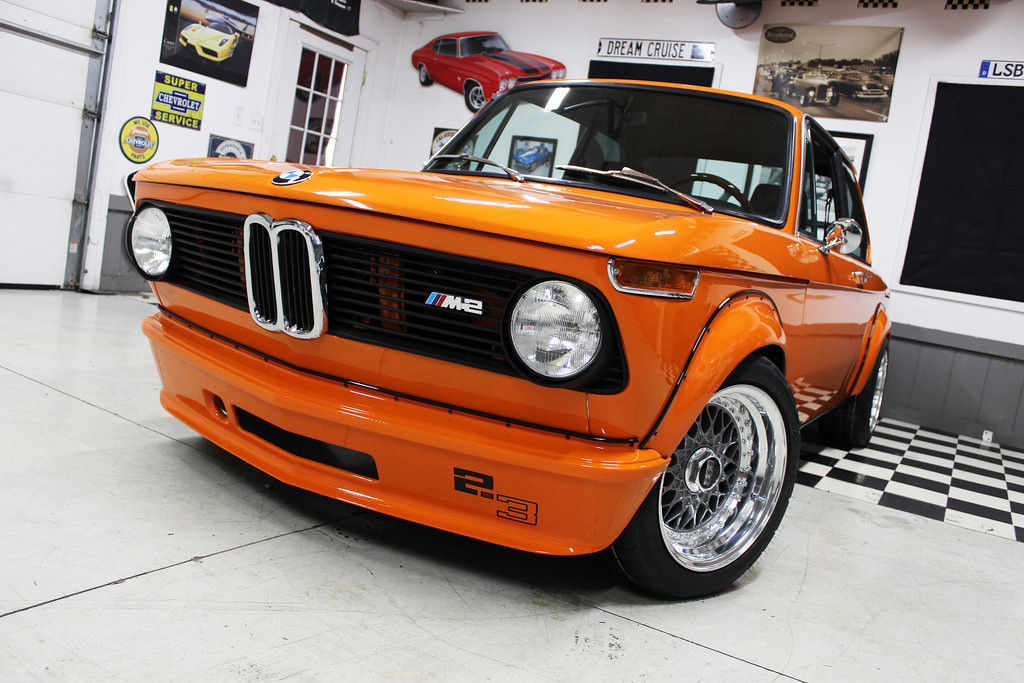 Another model missing from the 'EAG Legends Collection' was undoubtedly the 2002. What really should have been there was another early cutting of the Motorsport division teeth – the 2002 Turbo. Like the 3.0CSL, this was an engineering exercise to flex their muscles. The 2002 Turbo was one of the first turbocharged production cars, and while it was a full decade behind GM's 'Jetfire' turbo V8, it produced nearly as much power as the much larger 3.5 liter V8. Slapping a KKK turbocharger to the Kugelfischer-injected 2.0 M10 yielded 170 horsepower and 180 lb.ft of torque making the 2002 turbo a bit of a giant killer.
With only 1,672 Turbos produced, you're not likely to come across one today. If you do, you're also not likely to be able to afford it. So today's 2002 is, like yesterday, a resto-mod rather than an original. This one takes the equation to 11 though, and adds a dose of "M" dna into this beefed-up E10. Ever wonder where all the S14s from M50/52 swapped M3s went? Well, one went right here: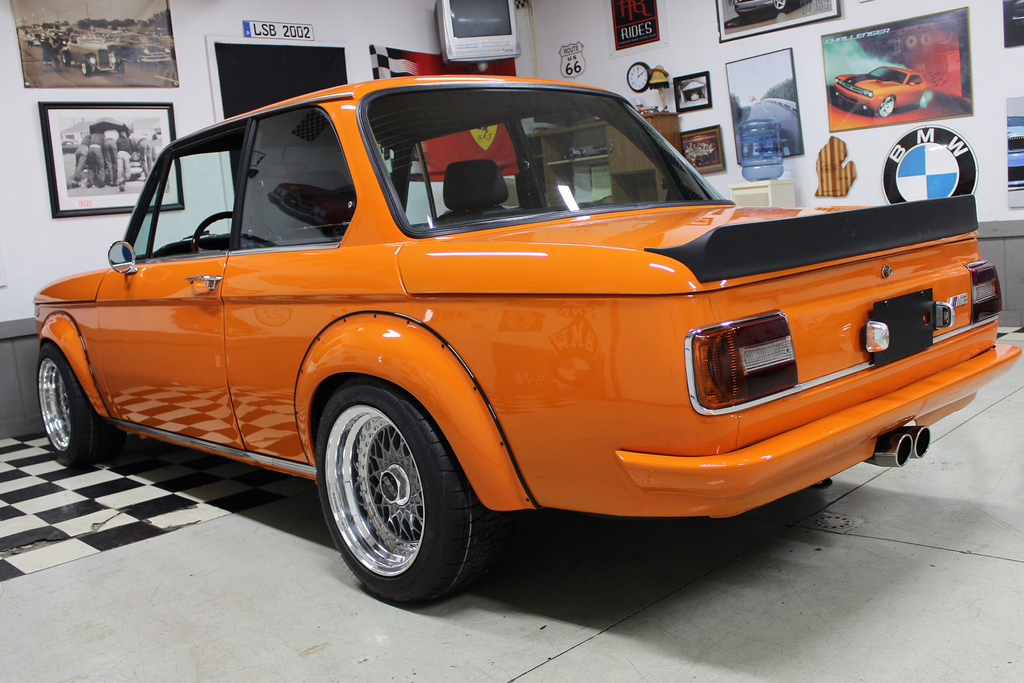 Year: 1976
Model: 2002
VIN: N/A
Engine: 2.3 liter inline-4
Transmission: 5-speed manual
Mileage: 96,150 mi
Price: Reserve Auction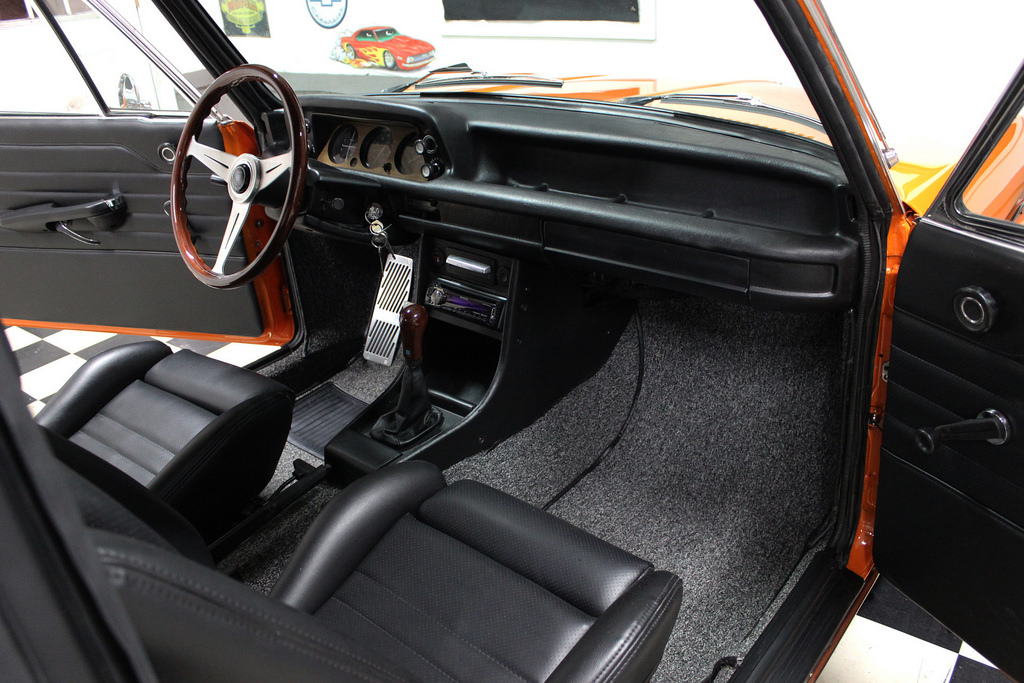 Before I begin I would encourage all serious buyers to contact me directly at 517-425-0129. Although this is a 7 day auction, I reserve the right to end early. Potential buyers are welcome to arrange any inspections or visits as necessary to help you make your buying decision. With that said, please make an effort to complete prior to auction end.

You are bidding on what many consider the holy grail of BMW motor swaps, the legendary S-14 E30 M3 motor planted in the iconic light-weight 2002. Much time & effort (and of course money) has been spent completing this build. Although I've tried to cover all the particulars listed below, I'm sure I may have forgot something. Don't hesitate to reach out with further questions. This solid example has spent time in CA and then on to CO, finally settling in to the MidWest. I don't suspect it has seen a lot of winter weather and has held up accordingly. This M2 has the right color, the right mods along with a great look and stance. Certainly a good investment and a difficult to find example with this rare combo of drive-train, performance and eye appeal. Description follows:

Exterior:
• Original Inka Orange car, nice repaint to BMW Individual Fire Orange (I like to think of this color as BMW's modern reincarnation of Inka)
• Real OEM turbo body kit, Euro style rear bumper
• Authentic BBS 3 piece wheels, 15 x 8.5" square set up. Restored by Paul Ehrlich; beautiful, rare wheel
• All new weather strip throughout
• Custom grill/tail panel M2 badge and fascia graphic (graphic is vinyl/removable)
• Nicely finished engine and trunk area
• Trunk mounted battery with strut brace
• Solid car, clean underside, one repair on passenger floor, done correctly
• Vin numbers present on steering column and fender. All vins match as well as clean and clear title.

Interior:
• Freshly done interior, all new including headliner
• Genuine Recaro seats with M2 embroidered in head rest
• Interior done with black perforated seat inserts.
• New salt n pepper carpet by Esty
• Vintage matching Nardi wheel and shift knob
• Aluminum pedal covers with matching dead pedal

Mechanical:
• 1989 M3 S-14 motor with approx.. 30k miles on rebuild according to prior owner
• Wilwood brake kit with 300 x 32mm vented rotors, Superlite calipers with 1 3/8" pistons
• Ground control adjustable coilovers at all 4 corners. Bilstein shocks/inserts. 500# spring rate.
• Korman 22 x 19mm sway bars
• Euro 323 boxed rear control arms
• 323i rear dif, limited slip, 3:51 ratio
• 5 speed Getrag close ratio trans
• New 2.5" exhaust with center exit
• Stainless brake lines
• 15 x 8.5 BBS 3 piece wheels with new BF Goodrich G-Force, 225/45/15

In closing, please take the time to review all the pics and don't hesitate to call with further questions. 517-425-0129. I also have contact with a reasonable shipping company and would be glad to assist. I would suggest enclosed transport for this car. Vehicle offered by a licensed MI dealer.

TERMS; 25% NONREFUNDABLE DEPOSIT DUE WITHIN 3 DAYS OF AUCTION CLOSE, BALANCE DUE WITHIN 7 DAYS OR VEHICLE PICK UP, WHICHEVER COMES FIRST. PREFERRED PAYMENT IS CERTIFIED BANK FUNDS OR BANK TO BANK WIRE TRANSFER. VEHICLE PURCHASED "AS IS", NO WARRANTIES OR REFUNDS IMPLIED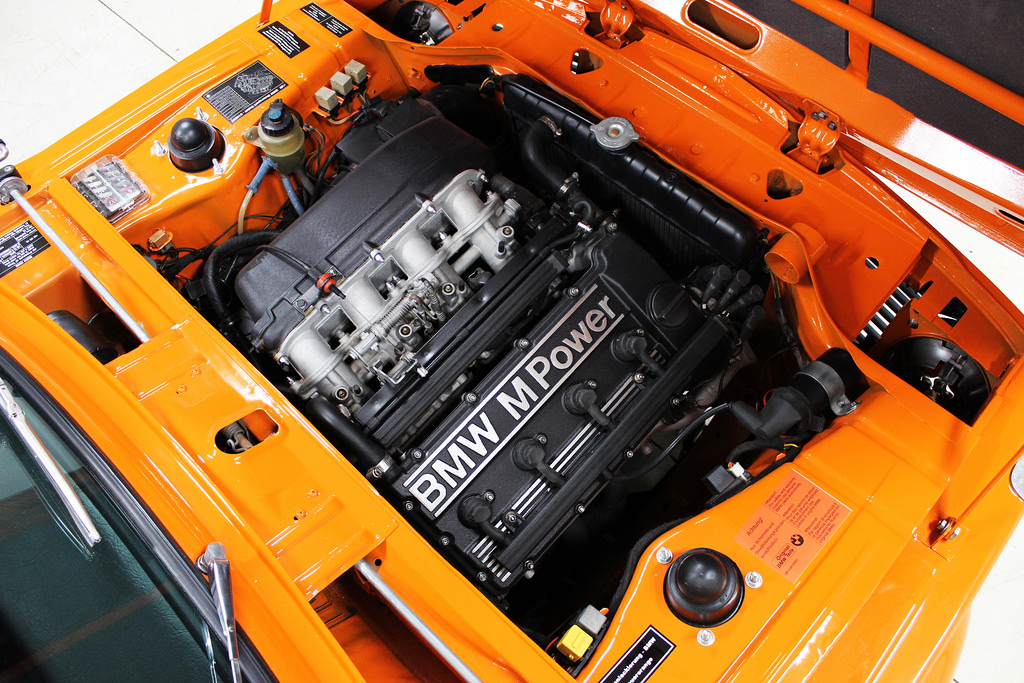 Although the S14 is the least powerful M3, a completely stock one still has more power than the 2002 Turbo had. In completely stock form it should crank out just over 190 horsepower and be plenty to make this E10 entertaining. Like the E9 from yesterday, the modifications to the body have smoothed out the look and it's quite purposeful with the BBS wheels and tacked-on flares. It's no where near as pretty as the E9 and if you thought there was too much tire on those Alpinas, take a look here – but macho? Yeah, it's got that covered. The execution is great overall, with a clean bay, nice undercarriage shots, clever mounting of the battery, and a slick interior. The Fire Orange looks great and fits the design well even if it's not original. The only thing that really stands out as out-of-place to me is that aftermarket radio.
This seller has a record of bringing clean, modded 2002s with modern color repaints to market. We looked at another '76 in Atlantis Blue in 2015, a '73 in Imola Red in 2012 and a '76 in Laguna Seca Blue way back in 2011. In short, they seem to know what they're doing and the cars always look great. Bidding has reacted and this hot rod '02 has already made it past $50,000 with the reserve still on. That's strong money for an original car, but points towards how clean and special the build is.
-Carter