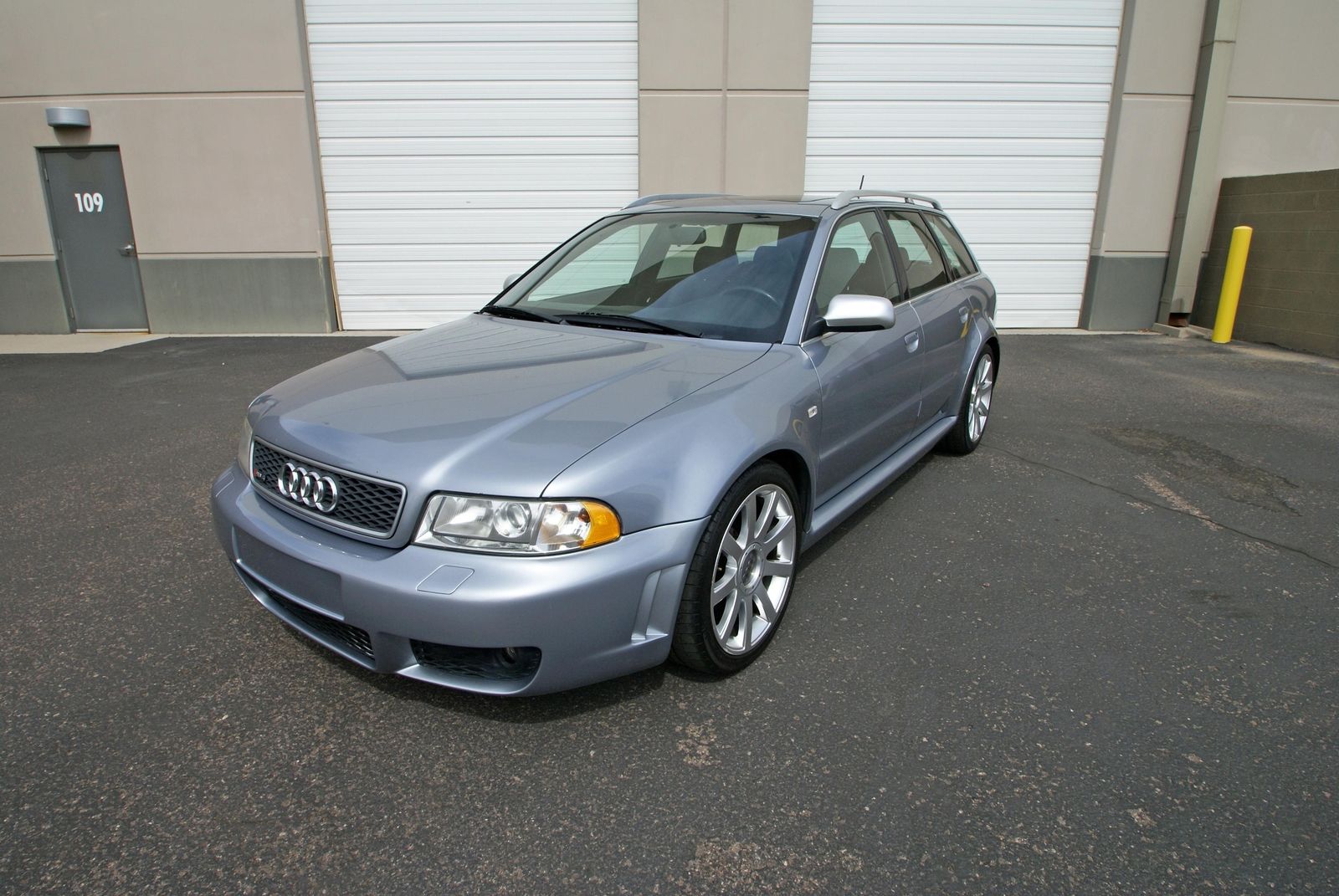 A fair chunk of the collector world shrugs their shoulders when an Audi rolls by. There are some exceptions, obviously; the Quattro and Sport Quattro have gained notoriety, and of course because it was touched by Stuttgart, the RS2 still has some serious street cred.
Pull up in this RS4, though, and most would have a tough time telling it apart from the 1.8T with vape clouds billowing from the windows. Their dismissal would be unfortunate, because the B5 RS4 is a serious machine. Quattro GmbH turned to corporate partner Cosworth Engineering to modify the 2.7 liter V6 twin-turbo, and the result was pretty astonishing for 2000: 375 horsepower in a manual wagon! Audi's skunkwork quattro GmbH then gave the car a fitting set of modifications, from a unique interior with Recaro seats to wider track and flares – and, of course, the gaping guppy lower grills. Produced in low numbers, it's even more rare to see in the United States since none were imported here originally.
Yet a few individuals have gone through the effort of Federalizing their RS4, and when they come up for sale it's cause for a celebration!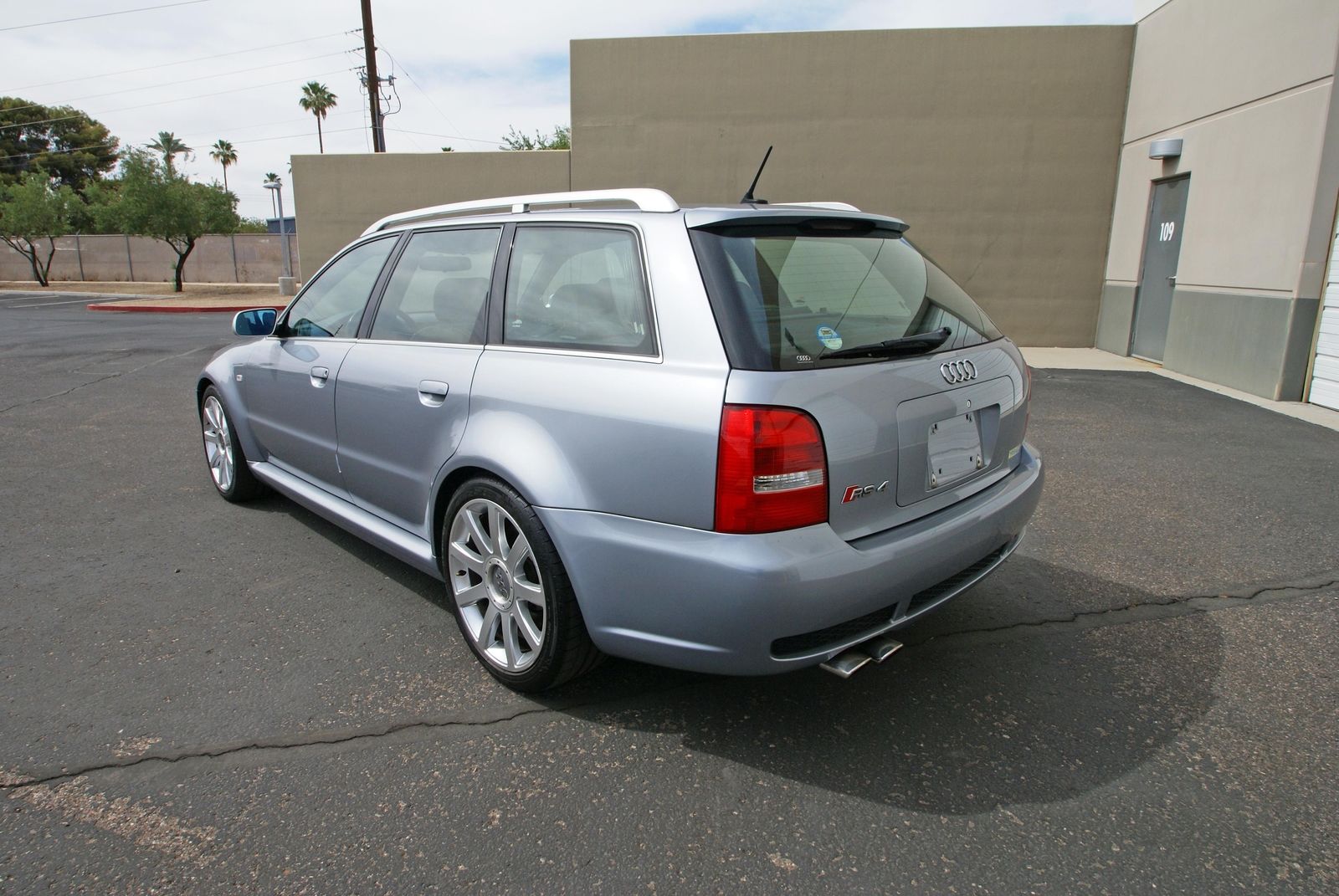 Year: 2001
Model: RS4
Engine: 2.7 liter twin-turbocharged V6
Transmission: 6-speed manual
Mileage: 95,500 mi
Price: $59,995 Buy It Now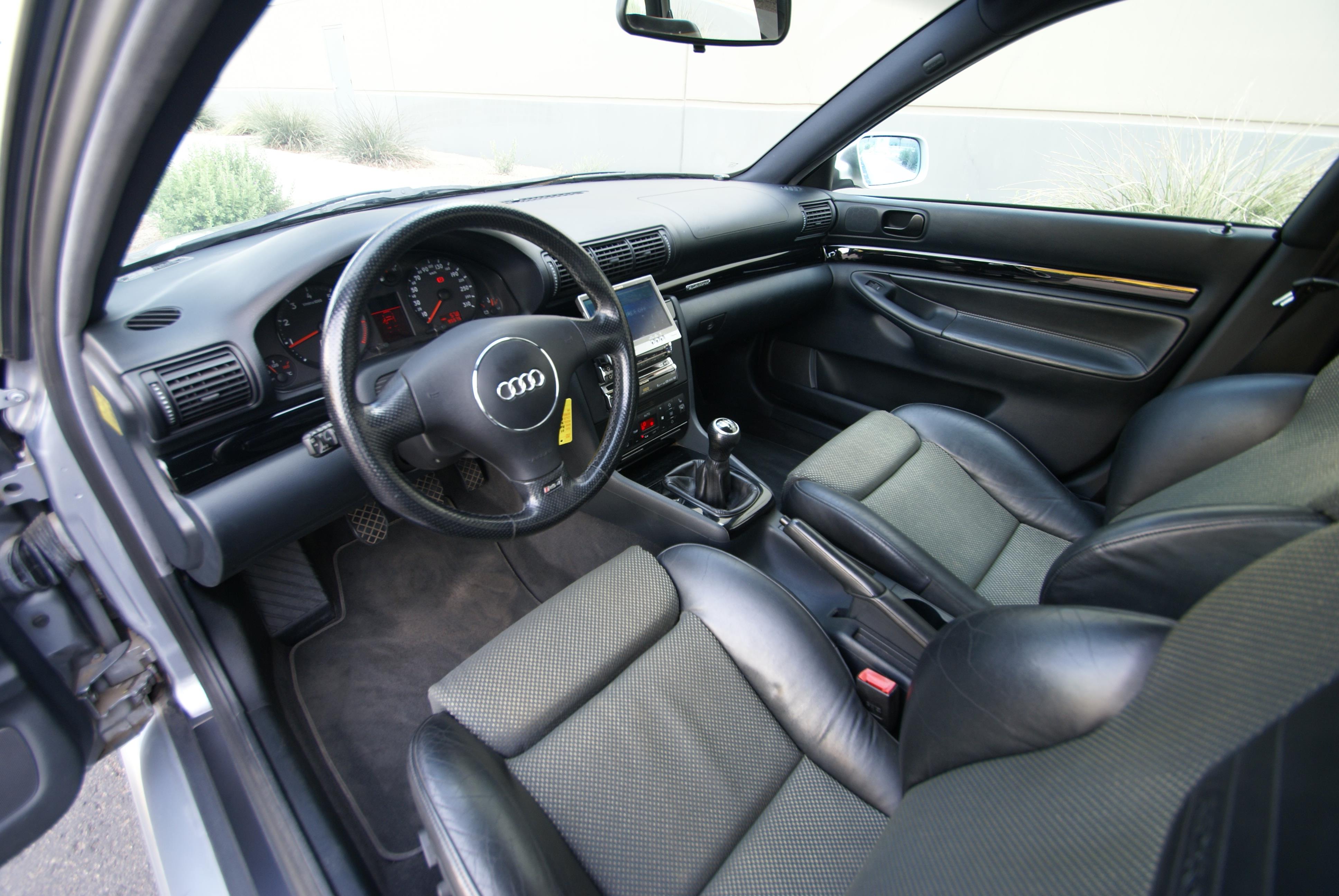 2001 Audi RS4 Avant
Avus Silver with black interior
2.7l Twin Turbo V6
6-speed manual
95500 miles

NOTE: The VIN has been added to this listing as 17 zeros because this car is a gray market vehicle that was imported and federalized in the United States. Since eBay doesn't accept a VIN for cars manufactured for other markets, this is what had to be done.

This car's actual VIN is: WUAZZZ8DZ1N904167

Real deal B5 Audi RS4 in beautiful condition. Absolutely stunning in Avus Silver with the black cloth/leather interior and piano black interior trim. Has power folding mirrors, heated front Recaro seats with electric height/backrest adjustment and lumbar adjustment, tilting and sliding sunroof, high intensity discharge headlamps, and all the goodies that come with an RS4 from the factory.

An absolute pleasure to drive! The RS4 Avant is the pinnacle of the B5 platform and is a stunning performer from the factory. Truly an amazing car to drive and to collect.

Here is a list of the recent maintenance items the car has just had completed:

– Timing belt
– Waterpump
– Camshaft seals and plugs
– Valve cover gaskets
– Tensioner gaskets
– Front crankshaft seal
– Engine mounts all around
– Rear differential output seal
– Front lower control arms, both sides
– Tire rotation
– Hood strut
– Oil and oil filter change
– Post-cat O2 sensors, both sides
– Battery

The car is completely up to date on maintenance and is ready to go. Vehicle is federalized and meets DOT and EPA regulations. Sold with an Arizona title. Clean title, no accident history. Runs and drives amazing.

Contact us today to schedule an appointment to view the car or if you have any questions.

Thanks for looking!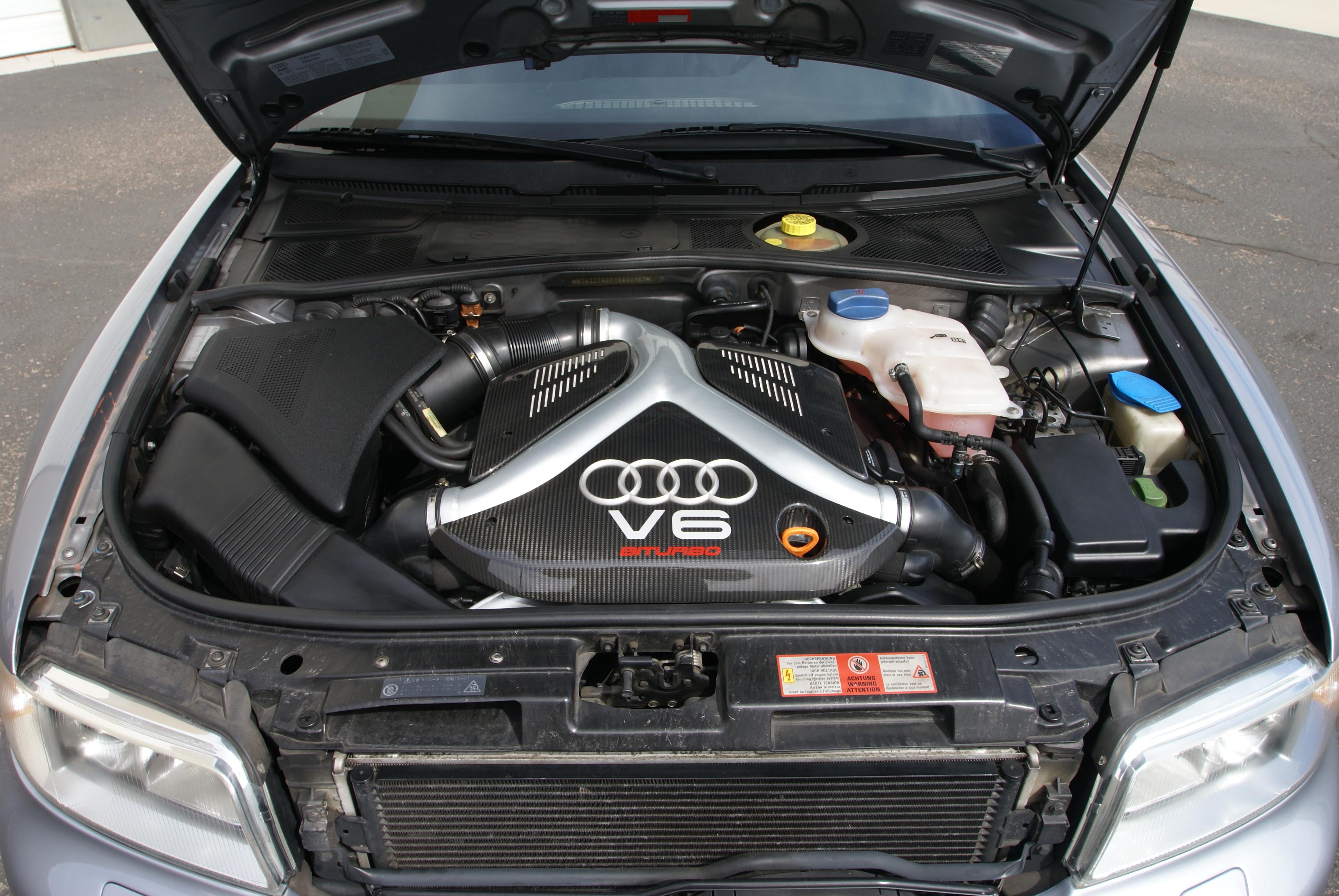 While it might be hard to consider early 2000s cars as collectable since some here (ahem) still use them as daily drivers, the reality is that 90s and 2000s performance vehicles have been on the rise now that they're the best part of 20 or more years old. I'm currently teaching some college students that were born after this car was made. Think about that.
Condition appears to be very good and the seller documents that the car also has had recent service which should make for a trouble-free exchange. The color isn't the most exciting for the model but Avus is a great color. And pricing is quite reasonable in the grand scheme – $60,000 is in line with asking prices of brand new RS3s. Which would you rather have? Well, the RS3 is mighty impressive – but personally, I'd take the B5.
-Carter