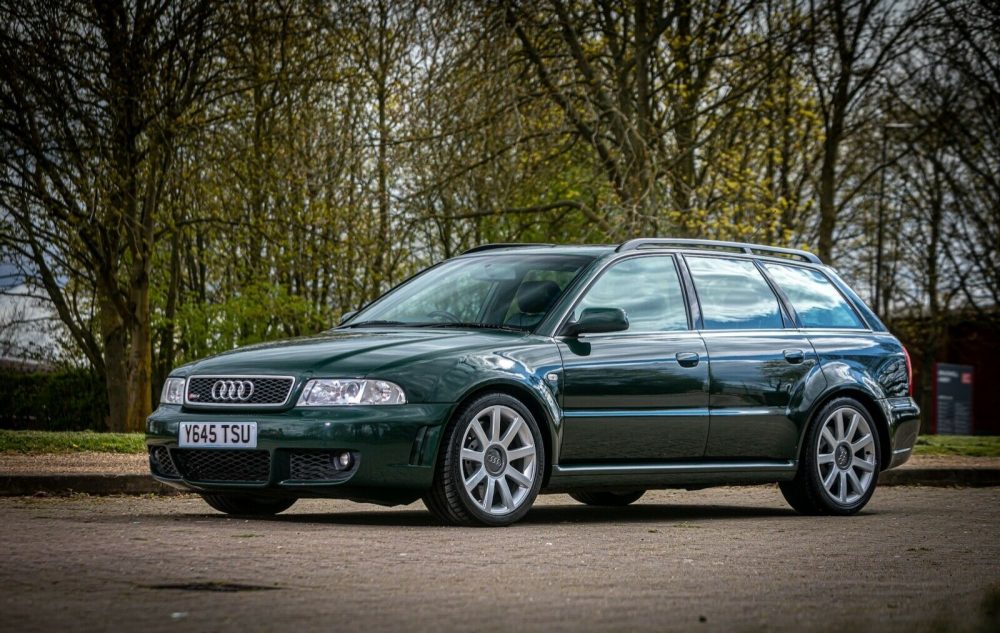 The B5 Audi RS4 Avant was my first realistic dream car. Back when I was 18 years old, I scratched together all $10,000 I made over multiple summers washing cars and cutting grass and a bought a 1998.5 (that half year is important) Audi A4 1.8t. I loved that thing. I had it for nearly nine years and the whole time I owned it, the RS4 was the forbidden fruit. Back then, you had to get by with some grainy videos on YouTube and totally legally download episodes of Clarkson's Top 100 Cars where he tested this car. I even remember ordering the OEM RS4 grille from Suncoast Porsche and installing it, sans badge of course. Now, we are almost knocking on the door of them finally legal for 25 year import if you don't want to spend a ton of money for a car that is already federalized.
Today, we have my favorite colors that I looked at a few years ago, Goodwood Green. Although when you look closely at this one, you can see something a little different. That being the steering wheel on the other side. Why I am featuring a right-hand-drive UK car? A very good reason. Price.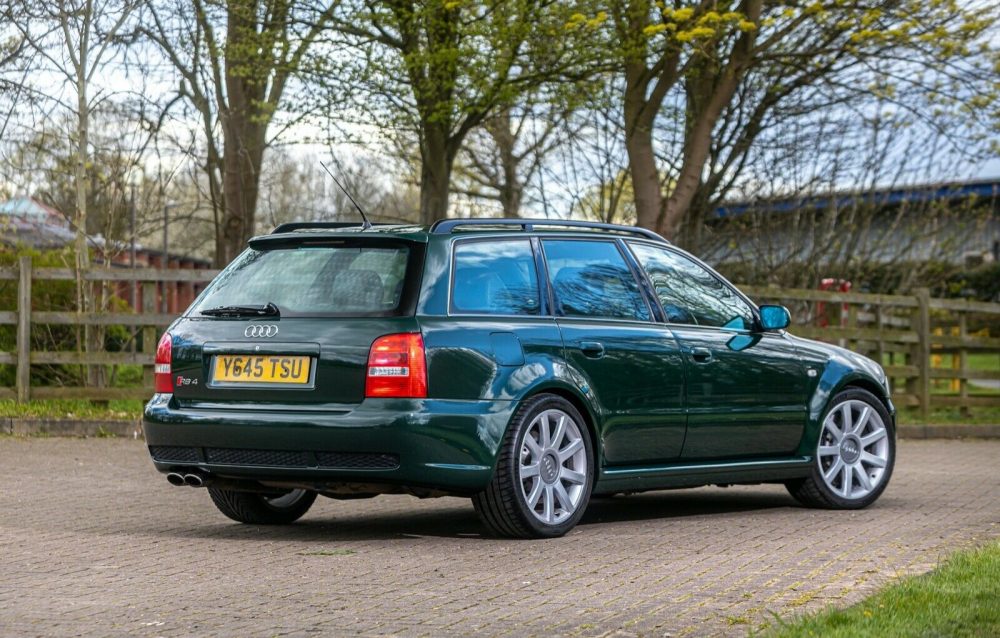 Year: 2001
Model: RS4 Avant
VIN: N/A
Engine: 2.7 liter Twin-Turbocharged V6
Transmission: 6-speed manual
Mileage: 98,000 mi
Location: Manchester, United Kingdom
Price: £35,000 ($47,524)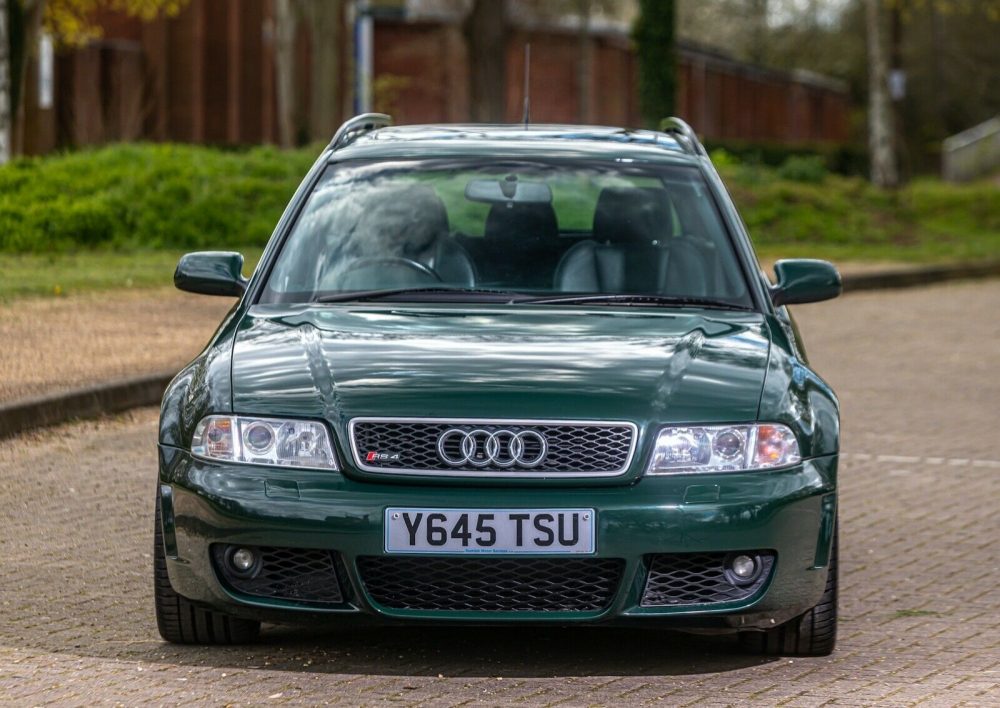 Rs4 b5 goodwood green

2 previous owners
Fantastic service history
Absolutely immaculate throughout
Timing belt, water pump, tensioners just replaced 8/2/2022 £1000
Both turbos just replaced 8/2/2022 £3200
Discs and pads all round replaced 1000 miles ago

This car wants for nothing
I'm in no rush to sell as I have a collection of rs4 b5's &
This is by far one of the cleanest ones I've owned

I also have a avus with 67k which is also for sale

Genuine interest only

Any silly questions/offers will be ignored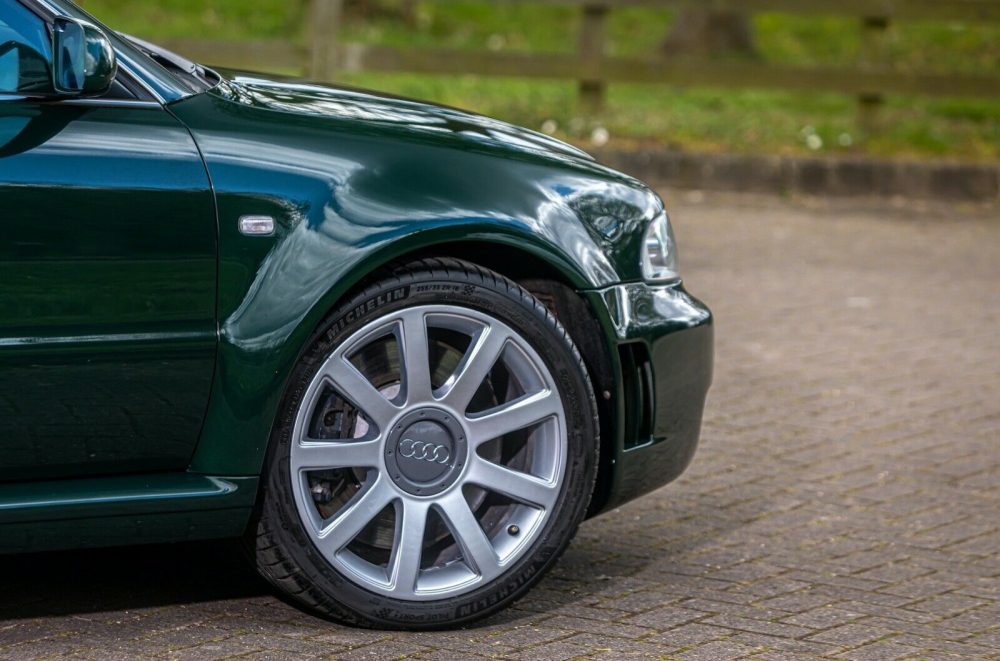 Before I get into price, my apologies for no interior or engine photos on this one as the seller didn't bother to provide those. However, this example still looks pretty great from what I can see and it looks like the seller is an enthusiast who knows these cars. So all good news there. The better news? How much it actually is.
It seems like the right-hand-drive cars are trading for significantly less than all the left-hand-drive cars judging by the asking price here of £35,000. The quick conversion rate is right over $47,000, which is a steal considering most are much much more than that. Even with the few federalized cars that are in the US, you can expect to pay north of $80,000 easily and they aren't getting any cheaper. The crazy thing is, there are even much cheaper examples for sale in the UK if you don't want to special color. Right there you are looking at $28,000 for a B5 RS4, which blows my mind. If you are one of our many Canadian readers, that number is awfully tempting to drive on the other side just to get into a B5 RS4. Or just move to England.
– Andrew