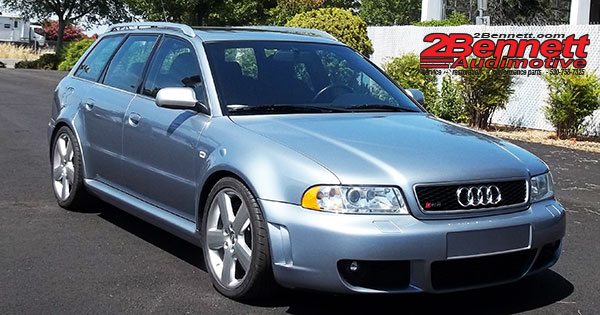 In the 1980s, it was a heck of a lot easier to get European spec cars into the U.S., as witnessed by the still substantial amount of them that can be found for sale. Most were European market BMWs and Mercedes-Benz models that weren't available here, although cars from France, Italy, Japan and even South Africa also made it in. But as rules tightened and U.S. product line offerings improved and expanded, owner importation of cars from Europe slowed down. Now, it has become labor intensive and expensive to bring one of these models over, to the point where many enthusiasts spend countless dollars recreating Euro-spec cars rather than federalizing one from Europe. The Audi RS offerings before the RS6 are perfect examples of this; many Audi fans have built their own RS2 (in coupe guise) and RS4 replicas from U.S. spec cars. There were some die-hard individuals, however, who were not dissuaded from the difficulties of importing the "real deal" cars. If I had gone through that trouble it would be for a car I was never going to sell again; but lucky for us, some of these newer imports come up for sale from time to time. Today's RS4 is an example of one such rarity: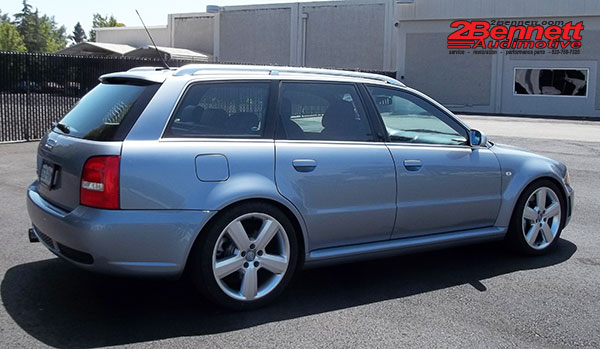 Year: 2001
Model: RS4
Engine: 2.7 liter twin-turbocharged V6
Transmission: 6-speed manual
Mileage: 61,000 mi
Price: $75,000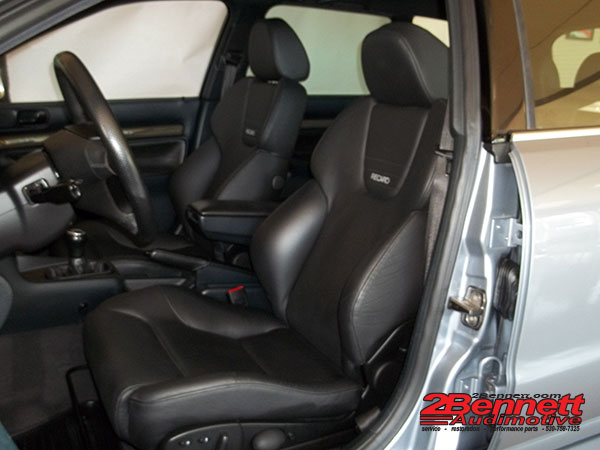 2001 RS4 Avant- Black Leather interior with Carbon Fiber trim
Fully federalized and legally registered in USA.
Almost flawless. Well maintained. Major restoration last year. Navigation updated to Nav plus, 2B turbo back 3″ exhaust, body is very nice, front seats just upgraded to Recaro with more power features, brakes are new, 2B Coil Program height adjustable suspension, just installed MTM software and performed a complete timing belt group replacement.
61,000. miles.
$75,000.
The car is in our showroom now. More info available upon request.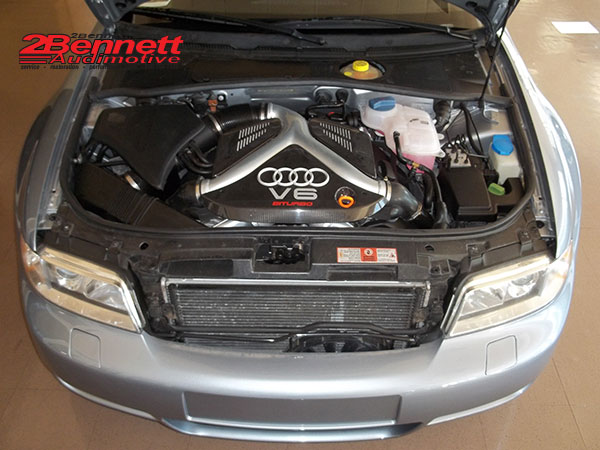 The Bennetts are well known in Audi circles and have always had top-notch offerings at equally top-notch prices. $75,000 for a 12 year old Audi wagon is certainly top dollar, especially when these cars market for generally $15,000 to $20,000 in very good condition in Europe. Replica RS4s built on U.S. spec chassis, like the black one Paul recently reviewed, tend to be hitting the market between $40,000 and $50,000, which is already a massive premium over a good condition B5 S4 avant, which will set you back less than $20,000 for the very best examples. For the asking price, I'd expect the original and valuable RS4 alloys to be on there in perfect condition, and I'm not sure having it modified really helps the pricing; if anything, I'd think it detracts from it slightly. In general people wanting this car at this price point want to do it their way, not follow someone else's vision.
Now, before you say "I can build one for less than that", I'm not sure you can. To do the body right will set you back $15,000-$20,000. Add in the engine mods, upgraded suspension, brakes and wheels, and you just built yourself a $65,000 S4 if you started with a very nice example. In that light, the 2Bennett car isn't outlandishly priced, especially considering it carries the Quattro G.m.b.H. build title. It's also one of only a handful here right now, and that pushes the value up slightly. Despite this, I think you'll start seeing more people serious about wanting one of these importing them from Germany over the next few years given the gap in value. If it were me and I had to have a fast B5 fix, I'd buy a 1.8TQA sport, chip it, and put the remaining $70,000 into the bank to wait a few years for values to fall a touch more and a few more to appear over here. But, if you have to have a real B5 RS4 right now in the U.S., this is just about your only option.
-Carter