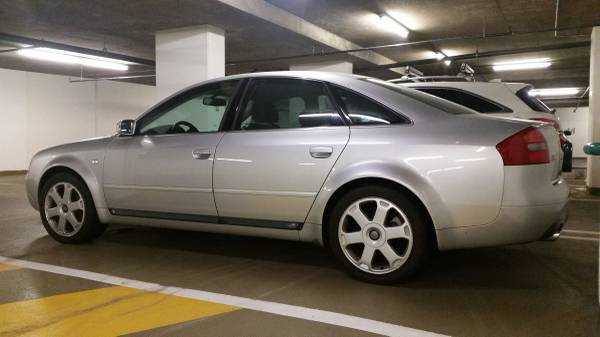 Audi's interesting sales plan of S-cars in the early 2000s was, for U.S. fans, both good and disappointing at the same time. Mega models like the RS4 continued to be withheld from this side of the Atlantic just as the S2, RS2 and S6 Plus had been. The new generation of V8 powered S cars had yet to arrive, too; movies teased us of the slithering, nitrous oxide-boosted battering ram S8, and though the C5 chassis now sported the V8 in 2000, we had yet to see the S6.
But there were bright points. The B5 S4 was available as a sedan or Avant here, for the first time, in 2001 the flagship S8 arrived and after a wait until 2002, the S6 arrived in Avant form. And, only in Avant form, and only in automatic. You could complain about that for sure, but then the introduction at long last of an RS model – the twin-turbocharged RS6 – assuaged the loss of the regular S6 sedan for nearly everyone.
But, once in a while, someone has an appetite for something else, and so one enterprising individual in Canada has imported a European-specification S6 sedan, now for sale in Vancouver, CA: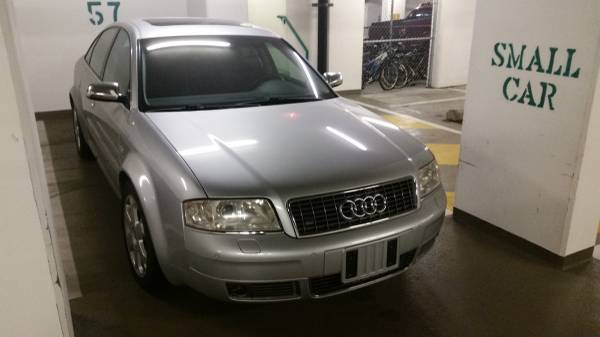 Year: 2001
Model: S6
Engine: 4.2 liter V8
Transmission: 5-speed manual
Mileage: 112,000 km (69,593 mi)
Price: $10,995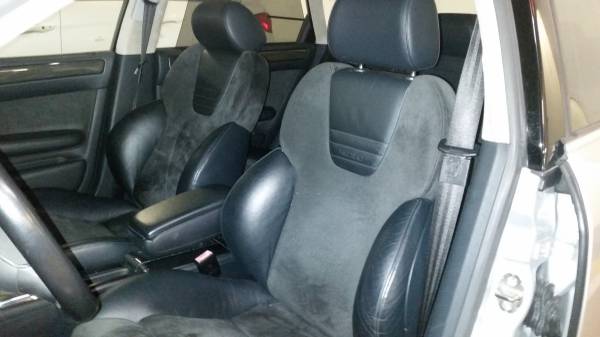 I have a 2001 C5 S6 4.2 saloon for sale…..as you probably already know Audi only imported the C5 S6 in Avant form, so a 4 door is a rare sight here.
This car is in really outstanding condition with a low 112k kms from new. In fully original condition with the Euro market only Recaro 1/2 leather and Alcantara interior.
A original, non messed with, C5 S6 is a rare car now… most have now been modified, tuned or pretty well abused.
This car drives superbly, tight and quick. The interior is as new with gleaming carbon fiber inserts .

$10995 obo

Please contact me for further information. ….thx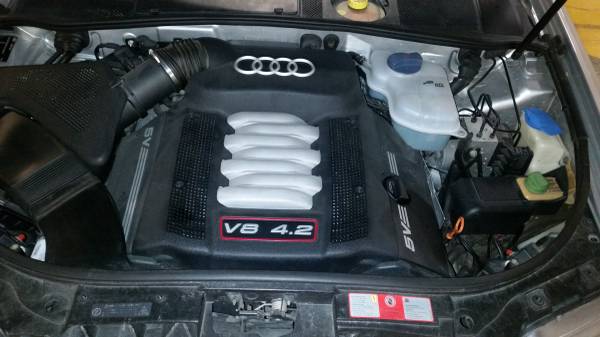 Now, does seeing a model that didn't come to the U.S. over here raise interest? Surely. That's helped by low mileage at under 70,000 and what appears to be all original condition. Impressive, too, is the Recaro interior that wasn't offered here until later models. These seats are highly sought and a pretty penny on their own. The Light Silver Metallic is a bit of a letdown outside, as there were several unique color options that weren't available on the U.S. run of C5s, and of course that the car was equipped with the 5-speed Tiptronic rather than admittedly very rare 6-speed manual option. While neither of these things inherently can fault this example, I just wish it were a touch more exotic in both areas.
Does this car warrant an $11,000 pricetag? Well, in some ways, the rarity and condition coupled with slightly different Euro options is certainly appealing. Unfortunately, you'd have to petition to have the car admitted into the U.S.. Given that there was both a C5 4.2 and S6 available with the same equipment, you'd probably be successful after moderate expense and a frustrating time. Would it be worth it? It's hard to see how. If you really want a quick C5 sedan, a RS6 is still the hotter ticket though you won't get much of one for $11,000. If you really want a S6, to me the Avant is still a more appealing option. And if you really want a hot C5 sedan that is more affordable than a RS6, the 2.7T 6-speed seems to make a lot more sense.
But maybe you just want to be different. And for that, having the only one of something likely in the U.S. is just about irreplaceable. This car isn't really overpriced in the grand scheme of things – the problem is that it just has a very, very narrow audience that would be interesting in owning it for anything more than the parts.
Thanks to our reader Micko for sending in the listing!
-Carter