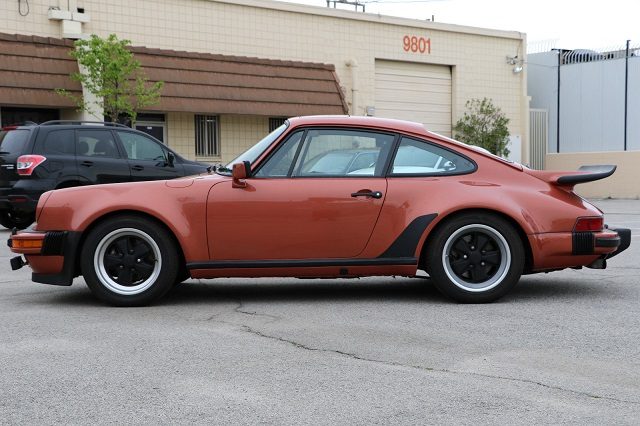 I post this car knowing full well it must have some sort of problematic history attached to it, but I've yet to be able to figure out of what that history consists. Or perhaps the problem simply is that its history has proved too difficult to trace? Either way, this paint-to-sample Salmon Metallic 1976 Porsche 930 Turbo Carrera has been for sale for too long at what should be a reasonable price for there not to be something going on in its past that has dissuaded buyers from pursuing it. That it's currently for sale by a dismantler, while somewhat curious, isn't of significant concern to me at the moment since I've seen this car for sale through other sellers. It was even on auction back in 2015 at the Mecum Anaheim auctions and bid higher than the asking price here so someone was once interested enough. So what's the situation?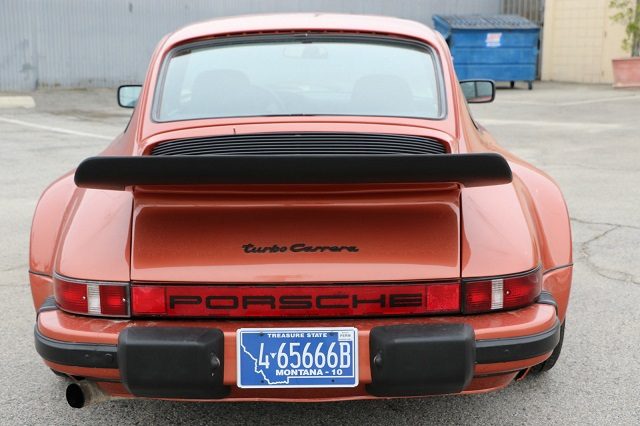 Year: 1976
Model: 911 Turbo Carrera
Engine: 3.0 liter turbocharged flat-6
Transmission: 4-speed manual
Mileage: 73,093 mi
Price: $139,999.95 Buy It Now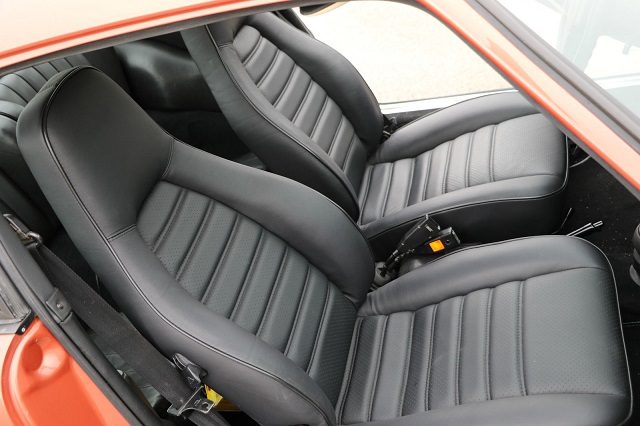 Here is a original Porsche 930 1976 3.0L Turbo in a rare paint to match Salmon Metallic.
Just over 73000 miles, runs and drives with no issues.
COA in hand. Original radio,tools, and AC compressor will be included.

Inspections are more than welcomed.

Feel free to call or email us at,
Los Angeles Dismantler
9819 Glenoaks Bvld
Sun Valley CA 91352
818.767.7243
Sales@LADismantler.com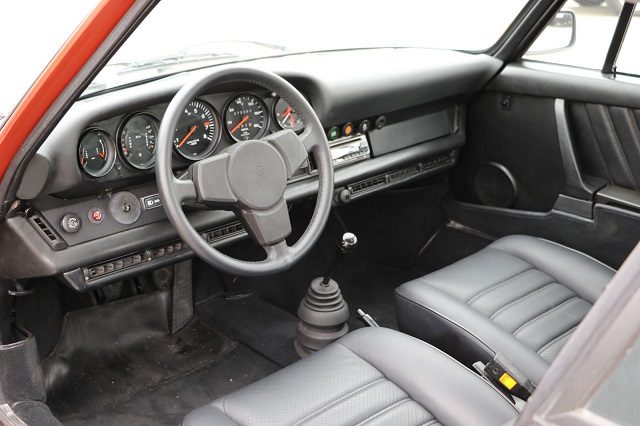 Of course, everything here will come down to what price makes sense. This 930 was originally listed at $150K and that has now dropped to $140K so the seller clearly is willing to negotiate, though how much they're willing to drop is something we'll have to see. A full inspection is in need, but this Turbo is said to run with no issues. Other than lacking a little cleaniness here and there it looks in good shape. Not great, but good enough to know that a proper detailing should easily correct those problems. The seats pretty clearly look to have been reupholstered and it is safe to assume it's been repainted. I suppose the worst case scenario is significant accident history or flood damage, but again this is where we're in the dark and it's where an inspection should provide clues.
I suppose the point here is that many of the more nefarious problems may not be present with this 930. Given that so many of the high prices we see are dictated by the collector market, then a 930 with little collector appeal – and given its time on market that seems to be the case here – should come in well under those high prices. Granted, someone simply on the market for a 930 definitely can find one cheaper by looking at the 1986-1988 model years. There are plenty of those available under $100K. But these early examples, especially the '76, are much more difficult to come by and for the buyer who truly desires one the necessary legwork could be very worthwhile. This is a rare and interesting example of the 3.0-liter Turbo and maybe it still has plenty of life left in it. And who knows maybe it too can be had for under $100K.
-Rob