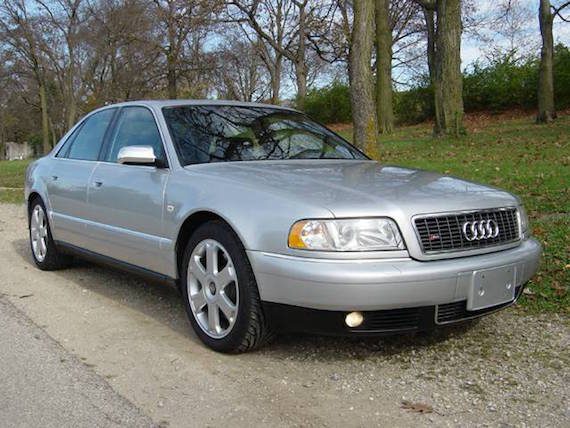 Astute readers will have noticed that I don't tend to write up many Audis. To be honest, I'm really more of a Mercedes/BMW guy and there aren't that many cars from Ingolstadt that get me going. However, there are a few exceptions. I've always thought very highly of the B6 platform S4, the B7 RS4 and the D2 S8, the car that famously had a starring role in Ronin alongside an E34 M5. It should come as no surprise that I'm a fan of this generation S8: I like conservatively styled uber-sedans that conceal their power beneath restrained exteriors. Costing nearly $100k new depending on how they were specced, these cars now show up on the used market for between $5 and $15k depending on condition and miles. Of course, these were technologically advanced cars for their day with lots of expensive-to-replace components. So if you're in the market for a bit of late 90s German stealthiness, condition and maintenance history matter the most.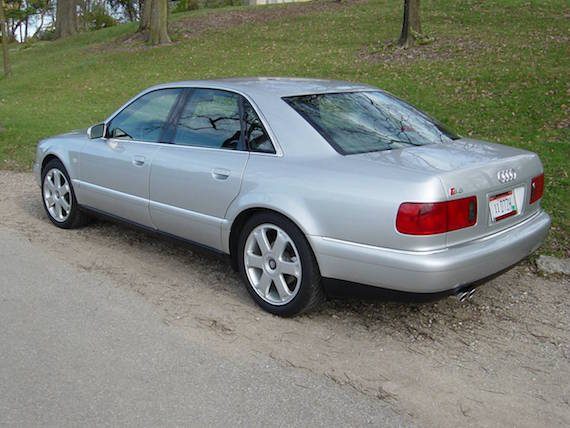 Year: 2001
Model: S8
Engine: 4.2 liter V8
Transmission: 5-speed automatic
Mileage: 140,000 mi
Price: $8,000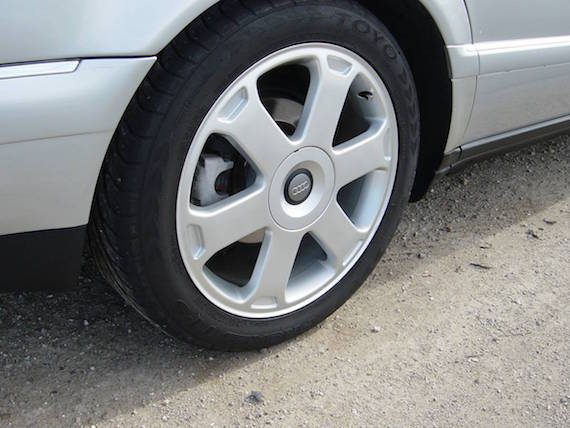 For sale an executive owned Silver, 2001 Audi S8 in a rare Black Alcantera Suede Interior. I am the second owner and have owned it since it had 40,000 miles on the clock. Always garaged, with a set of brand new Continental 18″ DWS tires! The Audi S8 in 2001 is a fine presentation by Audi, all aluminum engine, body, and chassis! It will never rust, it is a car way ahead of its time! Still cutting edge today!

This car has had impeccable care at the hands of a certified Audi mechanic. At 90,000 miles it had new timing belt, water pump, brakes (front, rear, rotors and pads all OEM), thermostat. Oil always changed at 5000 mile intervals with Mobile 1 0w40 synthetic. This car is ready to go and certain to please!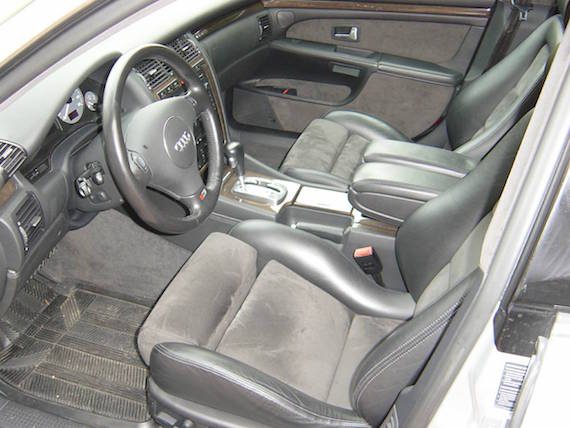 This particular example comes in light silver metallic over an alcantara interior (quite unusual). Silver might be a bit boring for some. But it helps to conceal the brutish power that lurks beneath the surface – that 4.2 liter V8 puts out about 360 hp – and I think that only adds to the appeal of these cars (I'd also take one in black, though). The photos show a clean car with no obvious defects to the exterior or interior.
The $8k price tag seems roughly about right to me. It may be a touch too rich given the high miles (140k), but is somewhat mitigated by the apparently excellent condition on show. In this regard, I think it's a good sign that the current owner has had the car for the last 100k miles. It wouldn't surprise me if he has kept meticulous maintenance records for that time, which will be very reassuring for the next owner. Provided a pre-purchase inspection doesn't throw up any ominous signs, I think this is a lot of cool, classy car for not a lot of money.
– Craig