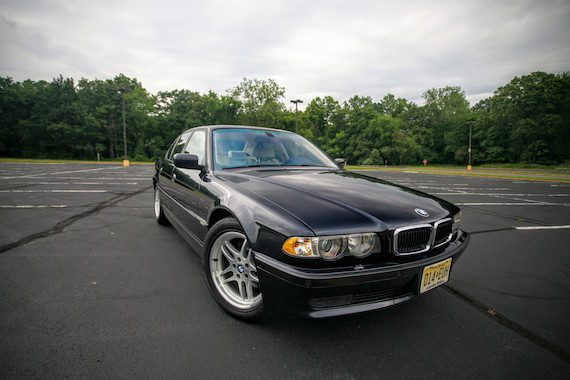 I don't think BMW has produced an attractive 7-series since the E38, offered between 1994 and 2001. Sure, later versions of BMW's flagship sedan are more impressive in other ways: larger, more powerful and more technologically advanced. But they aren't what I would call classically beautiful. The E38 on the other hand, with its conservative, angular styling, graceful proportions and purposeful stance, is an extraordinarily handsome car. Because of depreciation, you can pick one up for relative pennies these days. For example, I wrote up an early model 740iL a few months ago advertised for just $3,800. But a car that cheap is bound to have expensive repair needs lurking beneath the surface. In truth, if you want a nice E38 that is mechanically sound, you have to spend a bit of money up front to save on potentially exorbitant costs further down the road.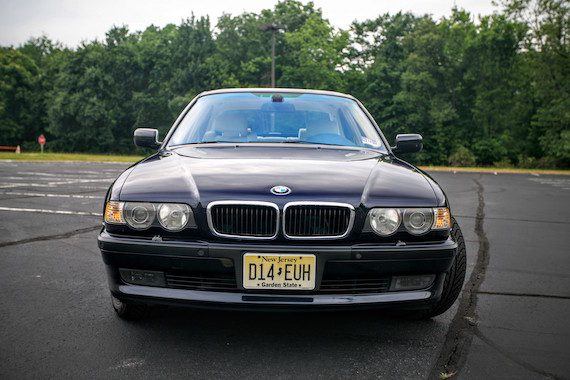 Year: 2001
Model: 740i
Engine: 4.4 liter V8
Transmission: 5-speed automatic
Mileage: 118,000 mi
Price: $11,500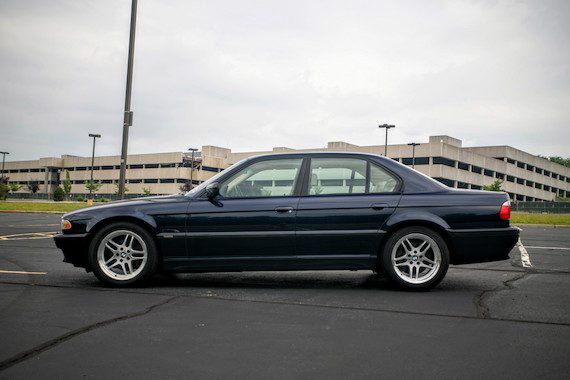 Selling my 2001 740i Sport Orient Blue with Individual Pearl Beige interior. Car currently has 118K miles. I'm located in Northern New Jersey. There were three previous owners. I purchased the car with 111K miles almost two years ago. Reason why I am selling is because I am trying to downsize on my cars. I am a BMW guy currently owning an e36 m3, e46 m3 and an f80 m3. This car would be considered my "gotta have it" car. It sits most of the time in my garage.?

The car runs excellent. There are no running problems with it. Much maintenance has been addressed including complete cooling system replacement, transmission replacement (from previous owner) and many other items. Recently, one of the headlight washer nozzles was lost (another common item on an e38). I would suggest that both sides be replaced as they are looking slightly tired.

The body is excellent shape. There are some small scratches and dings. I've tried to take pictures of them. Imperfections are hard to avoid for a car this age.

The interior is impeccable. The pearl beige interior with the blue dash, door panels and carpeting is something to behold. One couldn't find a better condition interior.

Unique to this particular car is that BMW NA has borrowed it for their press release of the new G11/G12 7 series. They had picked it for its condition as well as the color combination representative of the e38 series. I can discuss with the potential owner all the positive talk the vehicle received from the press release event. Let's just say this e38 was given a tremendous amount of love! I will also include a couple USB thumb drives given to me as a gift from BMW of the press release which contains many more pictures of this e38.

I have ALL the paperwork including the VHS tapes which originally came with the car.

I have much invested in this car. I just hope it can find a new owner who will appreciate it's inherent beauty!

Located in Northern NJ (25 minutes from NYC).
More pictures here: https://flic.kr/s/aHskCZU69Y

Asking $13,000.
Reduced to $11,500.

I can be reached at guards4s@gmail.com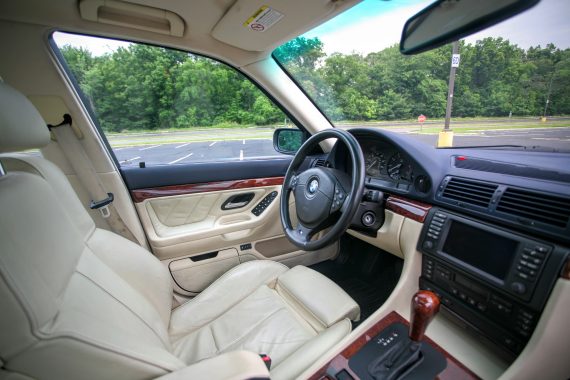 This car appears to be offered in excellent overall condition. What really makes it stand out is the stunning exterior color. Orient Blue looks near black in low light conditions, but in direct sunlight reveals itself to be a rich blue with hints of purple. This car also has the Sport pack, adding M-Parallel wheels and lowered, sport suspension, which really sets off the overall look of the car. I think it looks terrific (the neat photography in the listing helps, I'm sure).
The car is priced at $11.5k, down from the $13k original asking price when the car was first listed on Bimmerforums in July. The seller received a bit of criticism for the aggressive pricing (enthuasiasts can often be the harshest critics) and seems to have lowered the price as a result. The complaints concerned the lack of timing chain replacement (an expensive maintenance item on these cars) and some minor exterior blemishes. The seller has responded to some of these criticisms in the thread; you may want to take a look for yourself. Personally, I think the new asking price is a bit steep but not outrageous.
– Craig