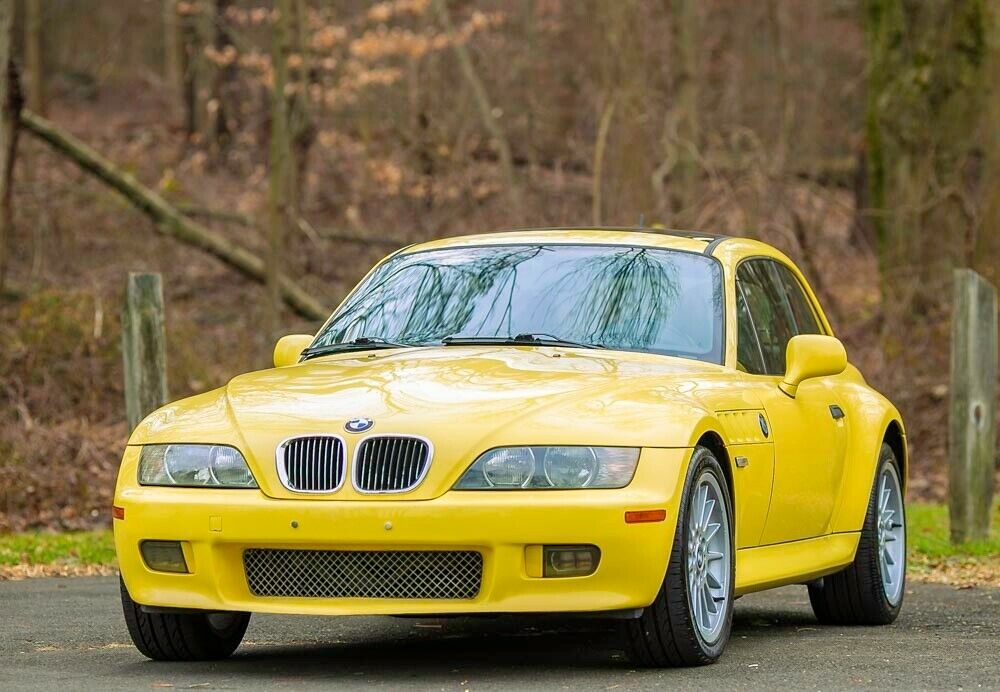 The conundrum of the Z3 is for me wrapped up in the model's signature appearance in Goldeneye. There was lots of promotion for the new model; after all, the change from Bond's signature Aston Martin must have been for a car worthy of such a distinction. Granted, Audi beat BMW to the punch when James sported twin Type 44s in The Living Daylights but the fanfare surrounding the leap to BMW was unprecedented. And, as it turned out, largely unwarranted. Despite the hefty amount of advertising and anticipation of the debut, the 1.9 liter light blue convertible barely appeared in the movie at all; in fact, only long enough for James to toss the keys to someone else. This seems to largely sum up how enthusiasts feel about the successor to the Z1; cute, but a little too soft and not very BMW. Of course, as the model progressed it became more in keeping with the brand – especially true of when outfit by the M division. The resulting M Roadster and especially Coupe versions of the Z3 have become hot commodities in the marketplace, but if you're willing to forgo the Roadstars, quad exhaust and especially the M motors in the front, you can still get quite a bit of sport in the 3.0: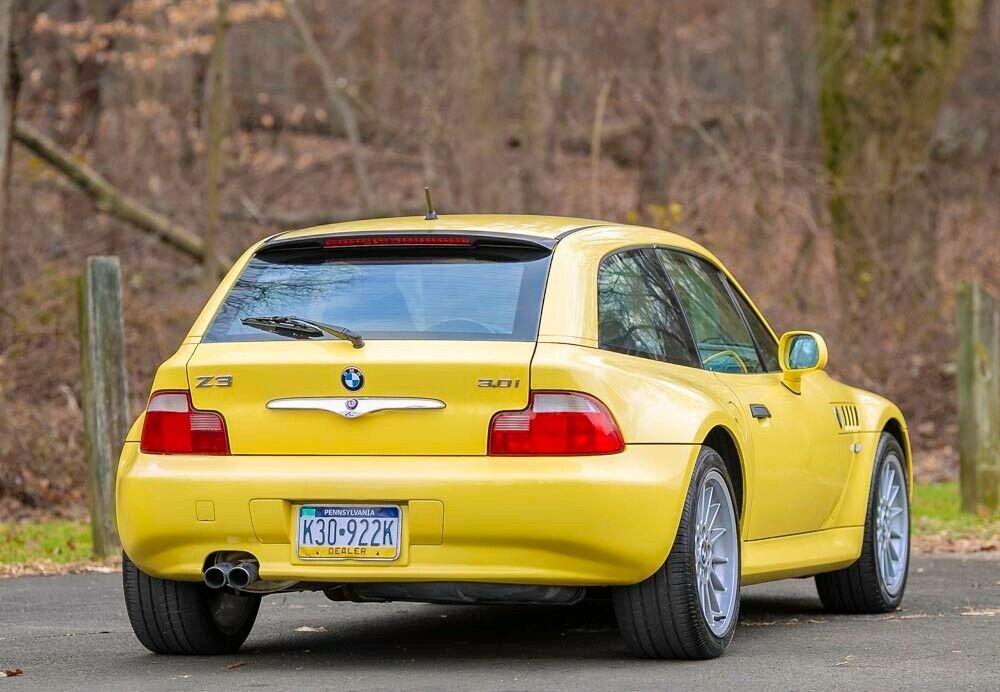 Year: 2001
Model: Z3 3.0i Coupe
VIN: WBACK73451LJ15513
Engine: 3.0 liter inline-6
Transmission: 5-speed manual
Mileage: 112,513 mi
Location: Feasterville-Trevose, Pennsylvania
Price: $16,950 Buy It Now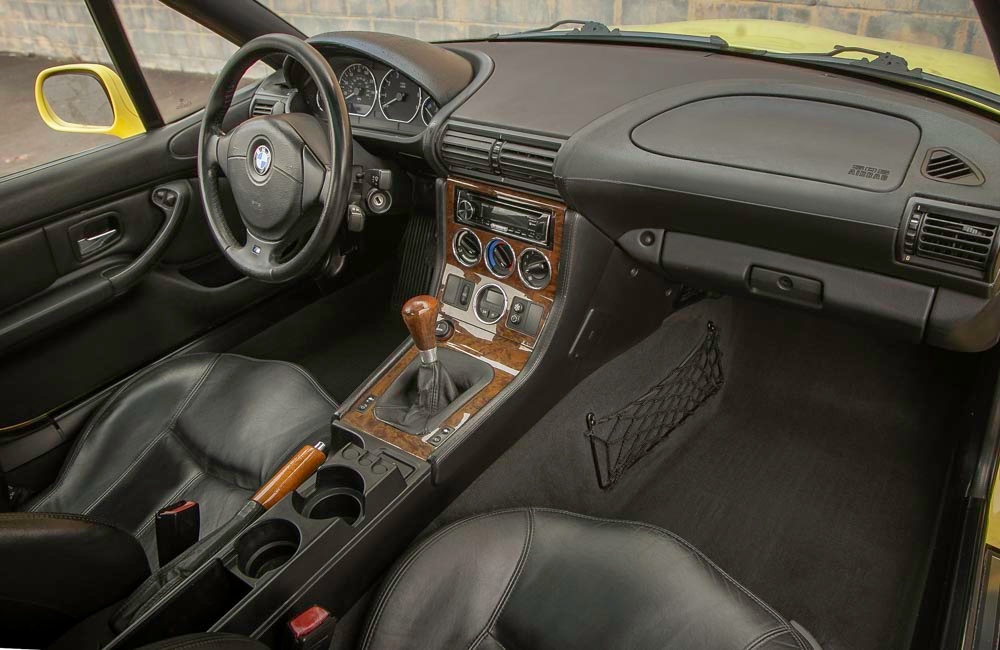 WHY IS Z3 COUPE IS THE ULTIMATE ENTHUSIAST CAR: https://www.carthrottle.com/post/w6gepk6/

The Z3 roadster is a car you might end up seeing with almost 300,000 examples on the road, while the coupe has under 20,000 examples ever produced, with most of them being hoarded by collectors.

Type

Value
VIN WBACK73451LJ15513
Prod. Date 7/2/2001
Type Z3 3.0 (USA)
Series E36 (3 Series)
Body Type COUPE
Steering Left Hand Drive
Engine M54
Displacement 3
Power 170kw / 231hp
Drive HECK
Transmission Manual
Colour DAKARGELB 2 (337)
Upholstery ERW LED WALKNAPPASCHWARZ (O2SW)
S710A M Sports Steering Wheel Multifunction
S785A White Direction Indicator Lights
S403A Glass Roof Electrical
S435A Fine Wood Trim
S442A Cup Holder
S481A Sports Seat
S640A Preparation F Telinstallation Universal
S658A Radio BMW Business CD RDS
S674A HiFi System Harman Kardon
S692A Preparation BMW 6CD Changer Ibus
S530A Air Conditioning
S550A Onboard Computer
S520A Fog Lights
S540A Cruise Control
S210A Dynamic Stability Control
S260A Side Airbag For Driverpassenger
S263A LA Wheels With Mixed Tires
S204A Drive Layout Export
S209A Differential Lock 25
S243A Airbag For Front Passenger
S305A Remote Control For Central Locking
S345A Chrome Line Interieur
S818A Battery Master Switch
S876A Radio Frequency 315 MHz
S354A Green Windscreen Green Shade Band
S845A Acoustic Belt Warning
S853A Language Version English

You are looking at a well kept, great looking sporty luxury hatchback. This vehicle is renowned in the world for its unique combination of luxury and superior performance! The Dakar Yellow II exterior + black leather interior color combination gives the car a certain kind of unique classy appeal. It's a never smoked in great sporty looking coupe.

From the way the car drives and looks and the year of the vehicle – most of the miles on the car are highway miles. The car has been garage kept.

The engine is an exceptional 3.0L 6 cylinder – one of the most powerful in the segment – runs strong and smooth provides the power you have come to expect from a BMW. The transmission has the BMW mark on it as well and shifts like on a new car, no skips or slips on shifts – actually it does it so smoothly that you can't feel it shifting. The car runs great!

The A/C works well and blows cold air!

As you can judge for yourself from the pictures – the interior is clean and looks great!

All electrical features seem to be in good working condition. The check light of the diagnostic computer reads ok. The engine compartment clean, and free of any leaks.

The power locks, windows and mirrors all work and are in excellent condition. All the power controls and buttons work.

This is an exceptionally looking vehicle – and is in good condition.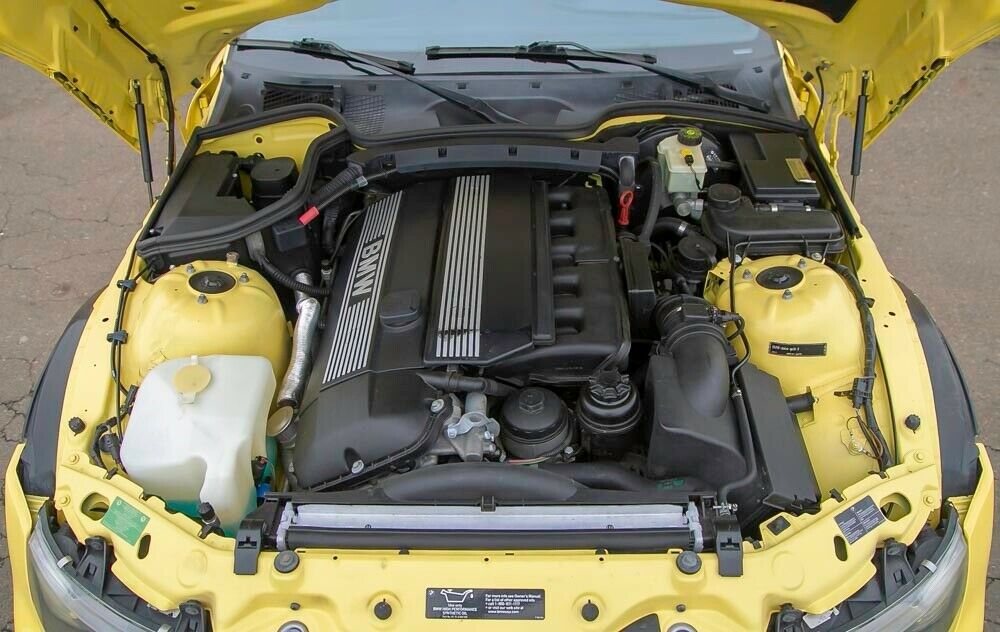 When the Z3 Coupe launched, the all-aluminum M52/TU was rated at 190 horsepower. The later M54 stepped up another few notches to 228 horsepower, just shy of the S52 in the early M Coupes. These cars also came standard with a sport differential, so for a slight discount and more subdued looks, you're basically getting most of the same experience as the early production Ms. From a collector standpoint, these cars may end up being a little more sought than some other early 2000s BMWs too, as they're more rare than the Ms – only 2,071 were imported compared to nearly 3,000 M Coupes. On top of that, this one is a rare Dakar Yellow example, and though mileage is slightly high the condition appears to be very good.
There's no denying that these are niche cars, but the appeal is pretty strong. To put the pricing in perspective, jumping to a similar S52 M Coupe will cost you several thousand dollars more. These are really neat cars that are often forgotten in the wake of S5X ///Mania, but offer good value with the same unique looks and similar performance.
-Carter