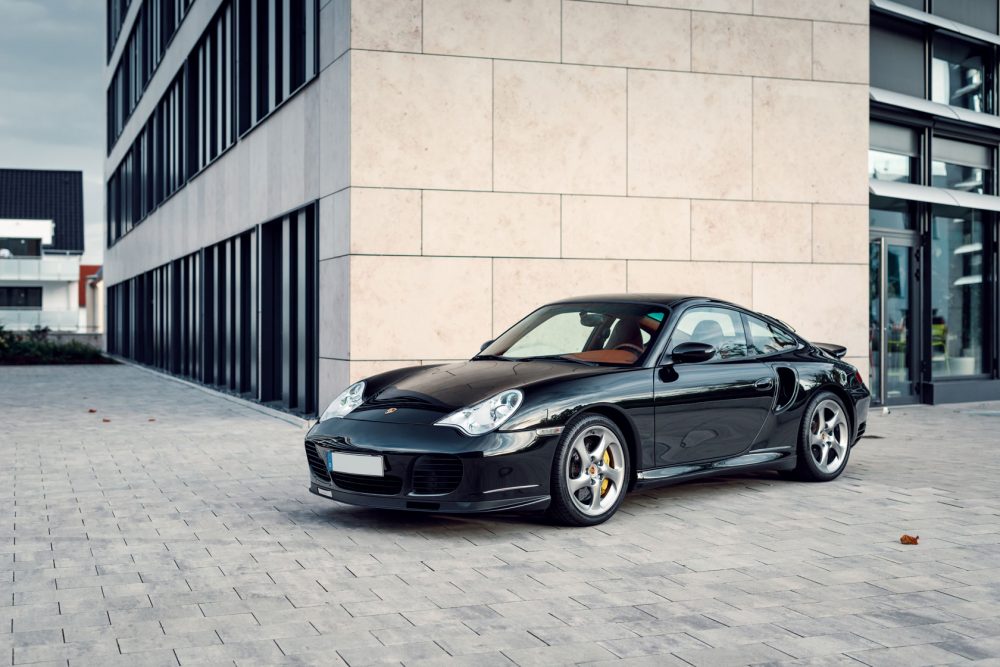 When it rains, it pours, I suppose. A few weeks ago I took a look at a 2005 Porsche 911 Turbo S that featured a paint-to-sample exterior and a Porsche Exclusive interior. Those words sound fine as your read them, but when you actually see the color combo that was picked, it might be a different story. Surprisingly, a fair amount of people actually like it and more power to them, it was different, I give you that. As luck would have it, another 996 Turbo S with a Paint-to-Sample color and a CXX interior popped up for sale, this time in Germany. As you can see, this one is a little more on the conservative side, but even more brilliant in my eyes.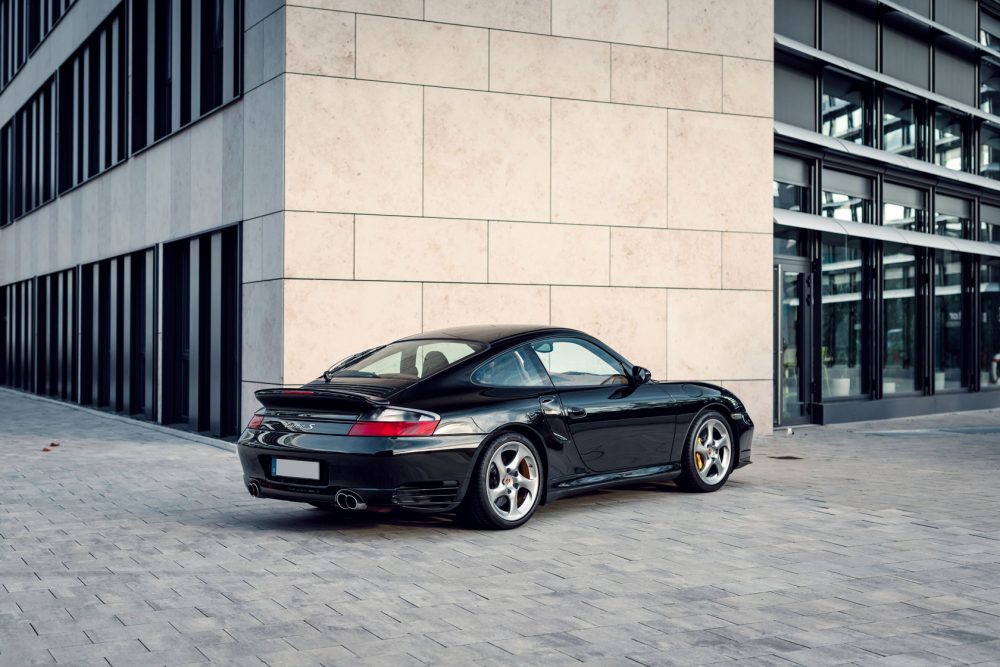 Year: 2005
Model: 911 Turbo
VIN: N/A
Engine: 3.6 liter twin-turbocharged flat-6
Transmission: 6-speed manual
Mileage: 22,160 km (13,769 mi)
Location: Bielefeld, Germany
Price: On Request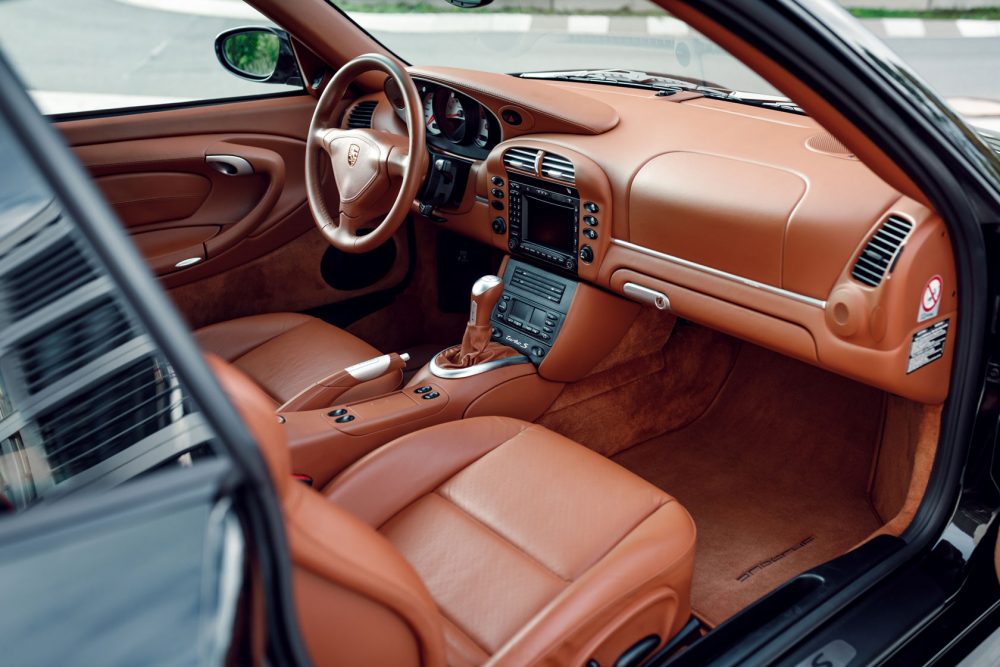 Paint to sample – Dark Olive Metallic – Original Turbo S with manual gearbox – Porsche Exclusive interior
450 hp (X50) – PCCB – No sunroof
Sign me up. Dark Olive Metallic over a CXX interior with just under 14,000 miles. This no-so helpful dealer didn't post the VIN so I can't get the official name, but by the looks of it the interior is finished in "Cinnamon Brown Special Leather", which is a custom request interior. I think it just looks perfect with the Dark Olive paint, and the white gauges are a fun touch. Interesting that this car is optioned without a sunroof, but does have the navigation system, so maybe this was a tall driver and ever inch counted.
No price listed on this one, but outside of the GT2, this has to be one of the finest 996 Turbos still out there. Custom everything and super lower miles, this is a collector's dream and the kind of car you want to buy to be "different". My guess is that this is probably a $100,000 asking price given all that I just went over, but I don't know if we are there yet for these. Another really nice 996 Turbo with 8,000 miles sold last week for $68,500 plus 5%, so what value does being a Turbo S and custom options add? I think maybe $80,000-85,000 is a good spot for this one, but I'm afraid we'll probably never find out.
– Andrew