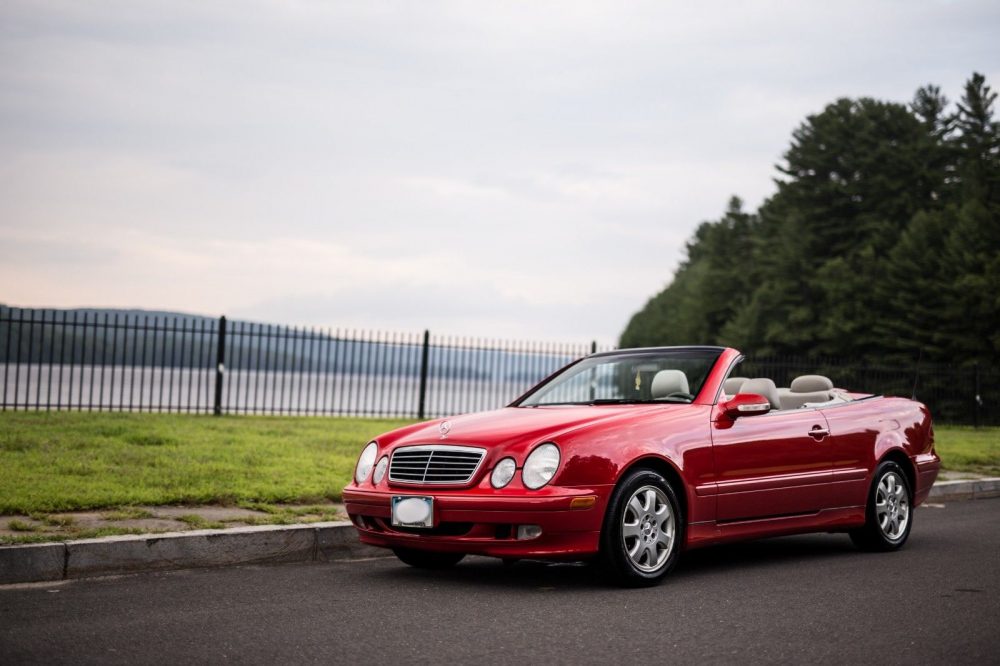 It seems that in my region of America that the seasons went summer straight into winter judging by one day it was 82 degrees and the next it was 44 degrees. That of course means that convertible season is over just like that unless you are a logical person that lives in an area where the weather doesn't keep you glued to your bed when your alarm goes off in the morning.  If that is the case, I might have a cabriolet that probably isn't the first model that pops into your head when someone says "Mercedes convertible", but that doesn't make it's not a worthy example. This 2001 CLK320 Cabriolet up for sale in Connecticut is probably one of the better C208s I've run across in a while and even though that the temperatures are freezing outside, I thought it deserved a closer look. It's worth it if only just to look at these outstanding photos.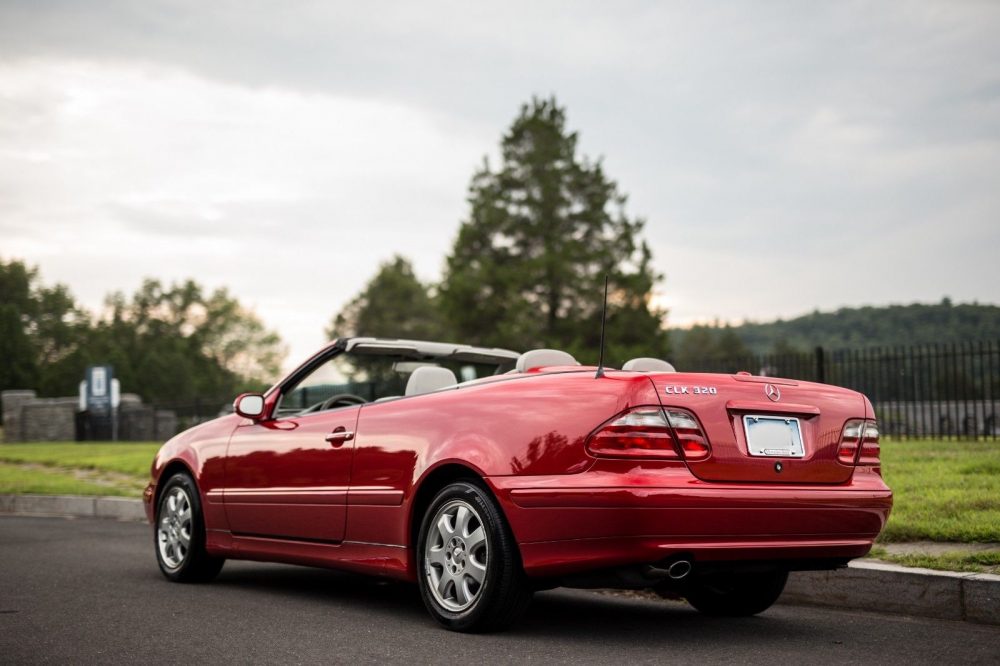 Year: 2001
Model: CLK320
VIN: WDBLK65GX1T074833
Engine: 3.2 liter V6
Transmission: 5-speed automatic
Mileage: 84,600 mi
Price: $7,000 Buy It Now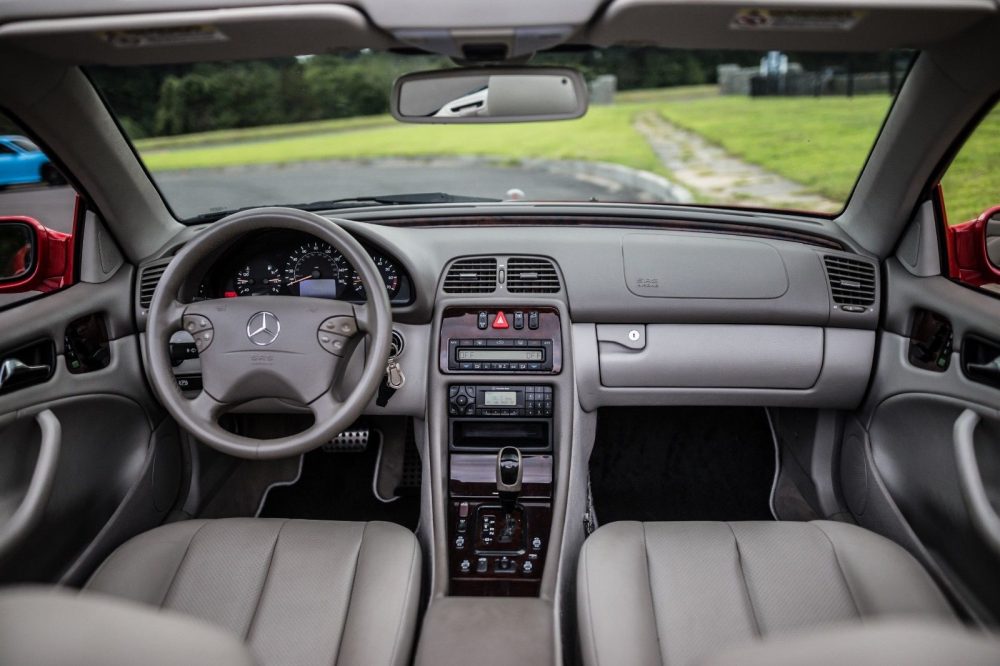 Mercedes CLK320 Convertible
Stunning!
Low Miles for the year!

Owned the car for many years. Garage stored and always kept on a battery tender when not in use. Never seen snow. Very Clean car. Hard to find in this condition.

New all season tires, Tie Rods and Steering Damper. Alignment. Fresh oil change (Mobil 1 0w40 always). Brake Flush. CT Emissions are still good.

You're more than welcome to schedule a viewing and test drive.
Any questions? Ask!

Only issues are the fog lights don't work and the steering wheel buttons are peeling.

Payment must be made in person with cash or Certified Bank Check.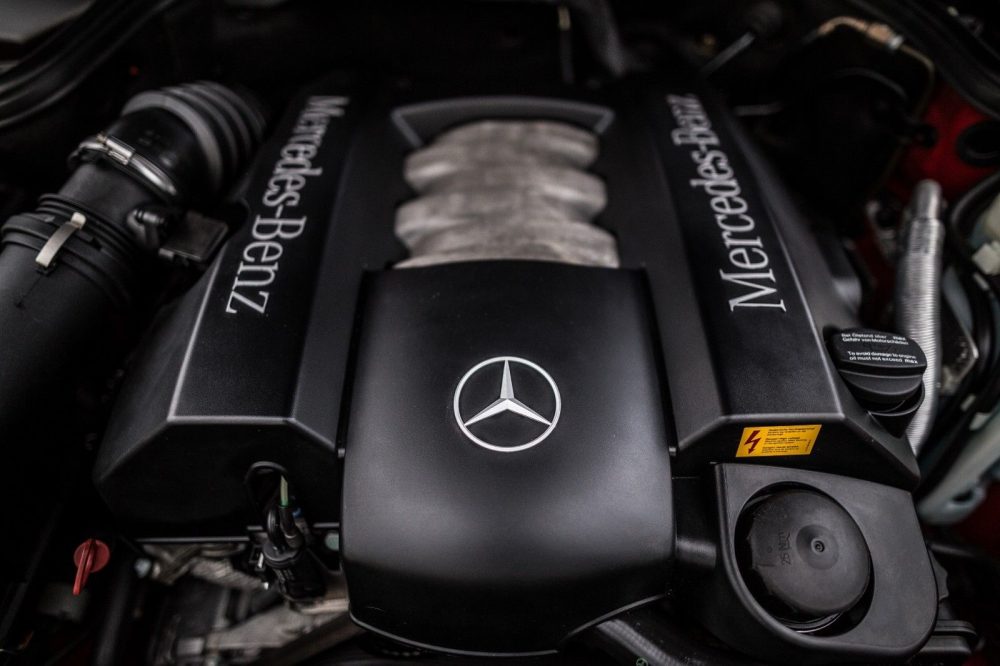 I have to admit, these photographs really did suck me in. This is how you catch the eye of potential buyers – by taking photos like these. They are a little bit on the "glamour shoot" side for me, but they did their job to at least get people to look at them and then go from there if need be. As for the car itself, the CLK320 Cabriolet serves one purpose and it is just to be a convertible. That's it. It's not fast at all, it handles average at best and the quality of the car is will probably have you wanting more. This was the car you bought if the SLK was too small for you but the SL was too expensive. Yes, the CLK technically has four seats, but let's be serious, no one over the age of 10 years-old is sitting back there given the leg room. This specific car is a nicely kept example with its Magama Red paint and 85,000 miles. It isn't perfect as there is some slight wear on the steering wheel buttons, but that is about it for all the flaws I can see. One thing to note is that it is missing the heated seats option, which I suppose is a little bit of an oxymoron in a convertible when you think about it, but at least Mercedes was kind enough not to put a blank switch there to remind you of it.
The price of $7,000 is pretty fair for this car. You can find them cheaper, but probably won't be near this condition or with this mileage. You can also probably find plenty of R129s for this price, but again, I don't think the condition would be comparable. From a strictly financial point of view, I think you would do pretty well with this car in terms of depreciation. These are pretty much at the cheapest they'll ever be so I wouldn't worry about losing a ton of money on this purchase. Will these cars even become collectible? Probably not. They just aren't that special in the grand scheme of things but as a car just to enjoy? I don't see a problem.
– Andrew