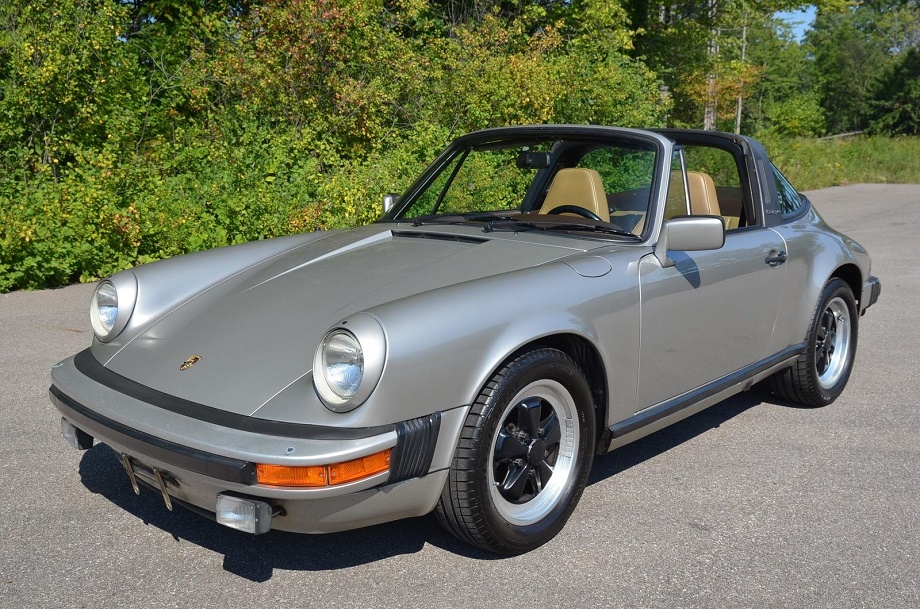 Sometimes I just want something simple. I've been posting a lot of newer and very expensive 911s lately and I must admit they are very hard to pass up. Especially now that Porsche has brought a healthy dose of color back to the 911 lineup both through the standard colors available and also through their paint-to-sample option, which even with its hefty price increase has been a frequent selection.
That, of course, brings me to the 911SC, the model that we might thank for convincing Porsche that it was the 911 upon which the marque should hang its hat. The success of the 911SC and its successor the 3.2 Carrera paved the way for the beautiful machines we see today. Or at least they got us far enough along for Porsche to commit to it since a good bit of Porsche's success today can be laid at the feet of the Cayenne and Macan.
But I digress. As you can see, this isn't a brightly colored 911. Bright colors were available during the SC's time, but kind of like the 996 they aren't quite as prevalent. Nonetheless, this 1982 Porsche 911SC Targa, in Pewter Metallic over Brown/Beige, still looks pretty good even if its exterior color won't necessarily get your blood boiling. It's simple, but should still be quite enjoyable.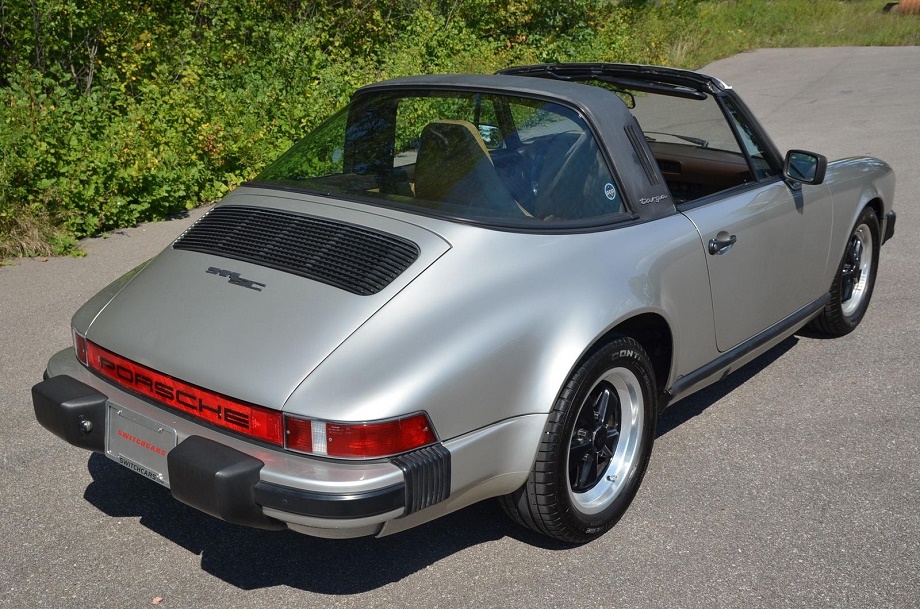 Year: 1982
Model: 911SC Targa
VIN: WP0EA0919CS161454
Engine: 3.0 liter flat-6
Transmission: 5-speed manual
Mileage: 72,150 mi
Price: $38,980 Buy It Now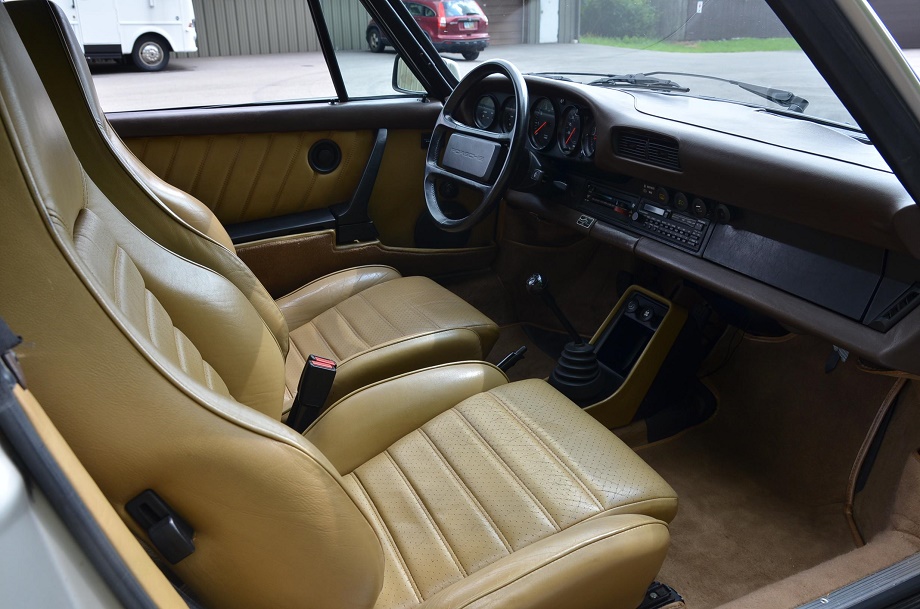 This is an excellent 911 SC Targa with the rare and desirable factory Sport Seats. This SC is finished in Pewter Metallic with Beige/brown interior. It is a unique color combination and a nice departure from the typical Red/black that typifies the 911s of that era. Extensive maintenance has been performed in the last few years, and we just spent about $4k at Steinel's Autowerks making sure this car is ready for the new owner. A/C blows cold, and all accessories except the radio are functioning properly. Service records since 2012 are included with the sale and can be viewed and downloaded in PDF format on our website. The car also includes the original spare tire, jack, books, stamped service booklet, and complete tool kit. This 911 is largely original apart from a newer (1985) Porsche steering wheel, a newer Blaupunkt head unit and aftermarket speakers. It still has the original 85mph speedometer and mileage is documented via the clean Carfax report. This is a great driving example that shows accurate wear for the age and mileage and is mechanically fantastic.

Factory Options:
Forged Alloy Wheels
US Standard Emissions
Sport Shock Absorbers
Cruise Control
Sport Seats
Fog Lamps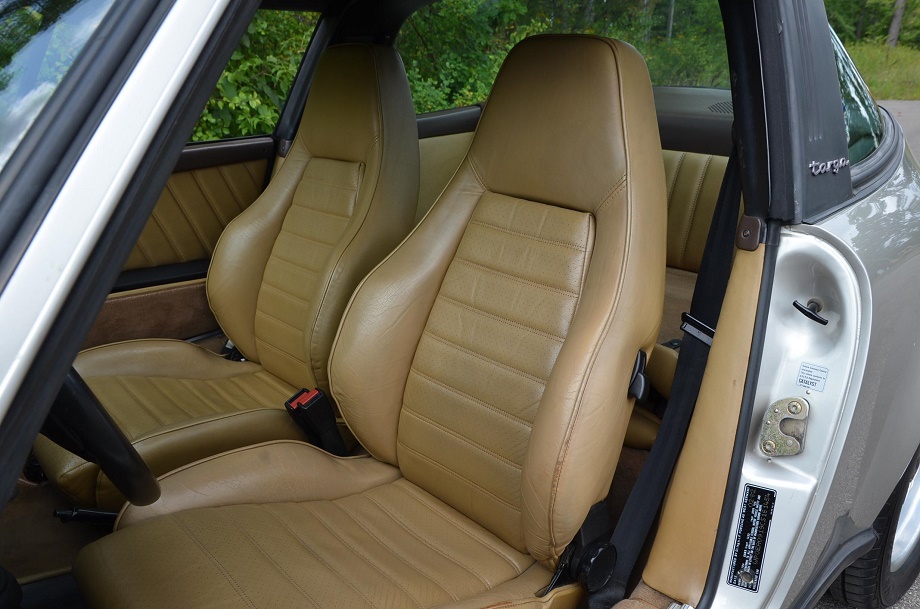 I mentioned in my post of a 944S2 Cabriolet that generally speaking the 911's lines haven't always suited the Cabriolet design. It might not be until we get to the 997 that they look alright. As such, full open-top motoring might require we look elsewhere along the Porsche lineup. Something like that 944. Or, what I'd actually prefer is to sacrifice some of the open feel for the 911 Targa. With the roof removed and the windows down you still get that airy feeling – certainly much more so than with only a sunroof – but the overall lines of the 911 are maintained in a way that the Cabriolet cannot manage. The Targa provides the best of both worlds and I think can even look better than the 911 Coupe due to the contrast provided by the roll hoop.
This is one such example. Pewter Metallic isn't exactly the most dynamic of colors and the darker roll hoop and more expansive rear glass help to break up the monotony. It also allows a slight glimpse of the interior, which brings in further contrast. Overall I think this 911 looks much better as a Targa than it would as a Coupe. It also looks in very nice shape given its age. We're told that it has had a lot of recent maintenance. We might view that as a positive or potential negative. On the one hand, that means a lot of potential issues may have recently been serviced and we could be looking at a 911 in very healthy condition and ready to provide years of reliable ownership. On the other hand, it could mean a lot of maintenance was deferred by previous owners and there could be additional issues lurking. A PPI hopefully will sort out which is the case. Being somewhat of an optimist, and judging by its current condition, I'm inclined to go with the former case, but you'll want to know for sure.
Overall this is a nice looking 911SC. It's priced maybe a smidgen high, but really isn't too bad if it checks out in fine mechanical shape.
-Rob