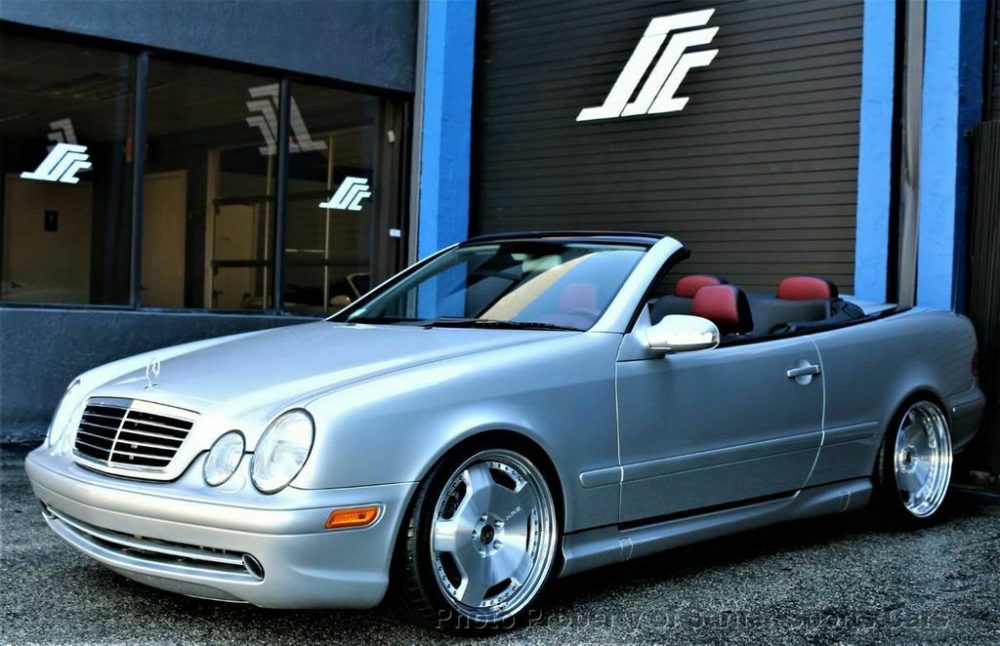 It is hard to believe the C208 Mercedes-Benz CLK-Class was the first Mercedes-Benz "E-Class" coupe to be offered with a V8. It is by name and appearance only though, as it was based on the less expensive C-Class W202 platform. Still, it fooled literally almost everyone in the world except those who write internet blogs about 20-year-old Mercedes-Benz models a few times a week. The CLK430 brought the goods without spending S-Class money for the V8 or king-of-the-hill M120 V12, and did it rather well. I personally think the M113 V8 is one of Mercedes-Benz's finest engines ever in terms of reliability, efficiency, and power output. It only got better when that 4.3-liter went to a 5.4-liter displacement, but from the outside, they look totally similar.
Today, we have a very interesting CLK430 Convertible up for sale in Miami of course, and boy does it have some extra goodies on it both factory and aftermarket. Also, just under 27,000 miles.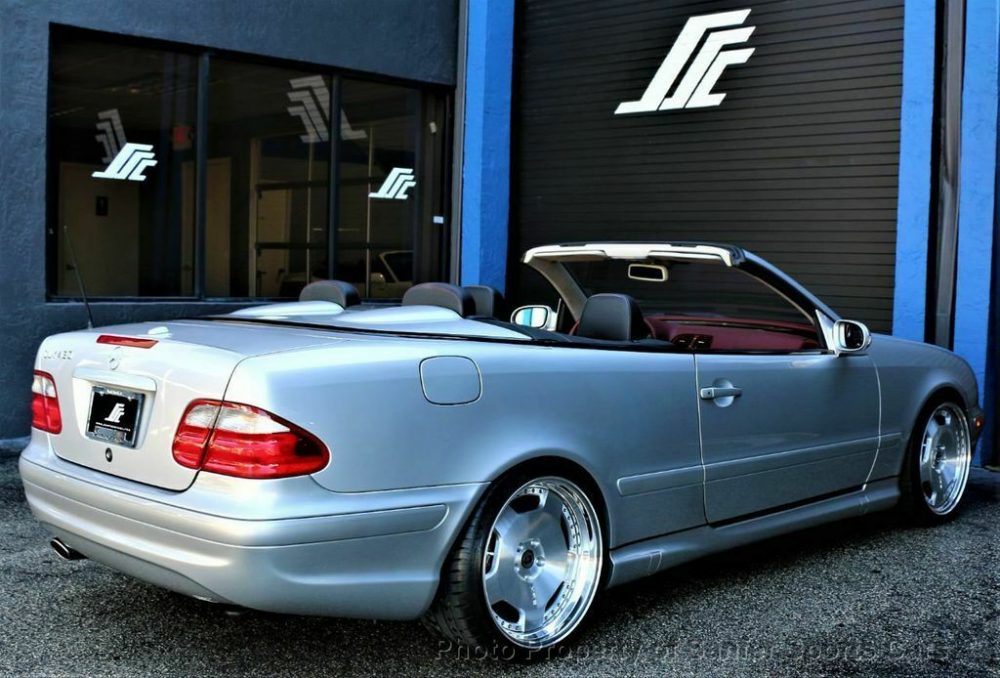 Year: 2001
Model: CLK430 Convertible
VIN: WDBLK70G71T076746
Engine: 4.3 liter V8
Transmission: 5-speed automatic
Mileage: 26,415 mi
Location: Miami, Florida
Price: $29,800 Buy It Now
Every Deal Subject to a $395.00 Dealer Fee.
2001 Mercedes Benz CLK430 Cabriolet Only 26,415 Miles Like New All Books Service Records Original Window Sticker Two Keys Brilliant Silver with Special Order Black / Red Leather Interior Red Upper Dash Red Steering Wheel Black Carpets Black Birdseye Maple Trim Black Convertible Top Xenon Headlights Navigation Bose Radio Cd Changer Factory Motorola Phone Custom Made 19″ HRE Wheels H&R Springs [Original Wheels and Springs Included] If You Missed Out on Owning One 20 Years Ago This is Your Opportunity to Purchase One as Close to New as Possible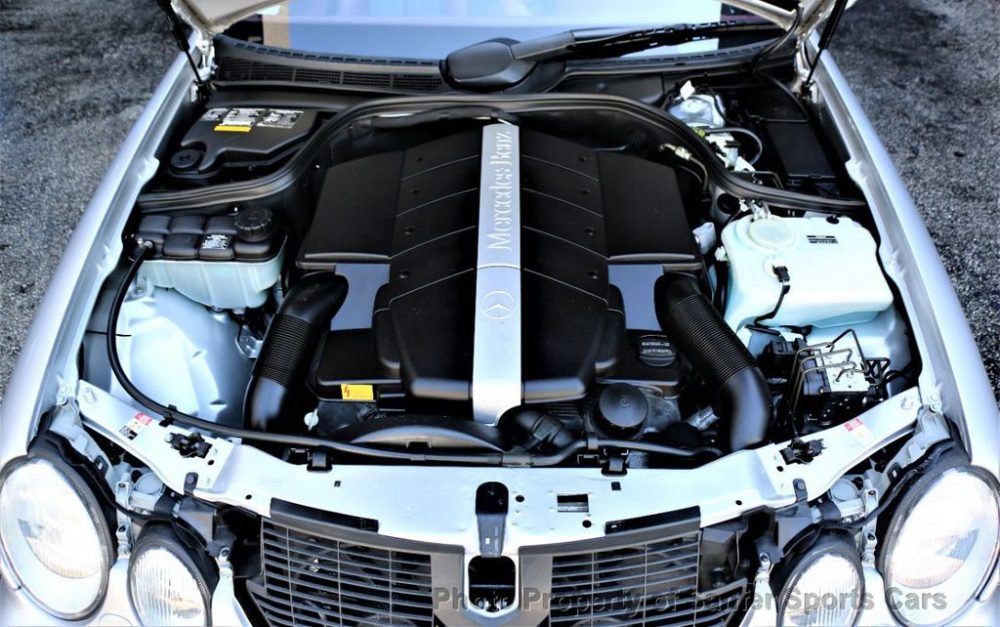 At first when I saw these wheels, I thought maybe this was a lost cause. But once I took a peek inside, I knew it was something unique. According to the window sticker, this red and black leather interior was a custom option that rang just an extra $1,000. Now, you can barely get a leather-wrapped Porsche key pouch for under $1,000, let alone an entire interior is a custom color. They also added other options like the $2,300 navigation system that borrowed the maps from The Legend of Zelda game on the original Nintendo. Some aftermarket wheels and some lowering springs later, and this was one of the coolest cars in 2001. The only thing is, the window sticker ran just under $65,000. Do you know what else was $65,000 at the same time? That CLK55 AMG in the showroom. Ouch.
As mentioned, there are just under 27,000 miles on this one and it sure looks like it. The only problem is that it has an asking price of nearly $30,000. Yes, that is a tough pill to swallow considering the nicest CLK 55 coupes in the world bring that kind of money. Yes, I get the interior is cool, but I'm really having a tough time with this price. It seems as though there are better cars available in the same price range.
– Andrew