I revisited this Guards Red 996TT last week (still available by the way) in part because that color is fairly rare to see on the 996. My interest in this Turbo is somewhat similar, though in this case we have a combination of a more interesting interior and exterior to help stimulate our senses. There are a plethora of silver and black examples to be had such that I almost always feel it's a missed opportunity to allow to slip by most any other color. The basic facts of these cars are well known: prodigious performance for reasonable cost, but with an appearance that not everyone can love either. Unlike its naturally-aspirated siblings, there are no IMS bearing concerns with the engine. So here we have a Midnight Blue 2001 Porsche 911 Turbo, located in Utah, with Natural Brown interior and 57,078 miles on it.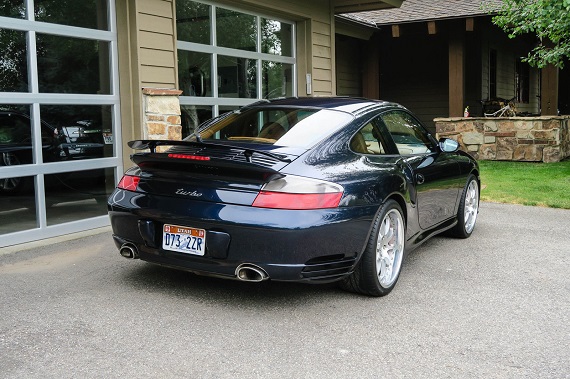 Year: 2001
Model: 911 Turbo
Engine: 3.6 liter twin-turbocharged flat-6
Transmission: 6-speed manual
Mileage: 57,078 mi
Price: Reserve Auction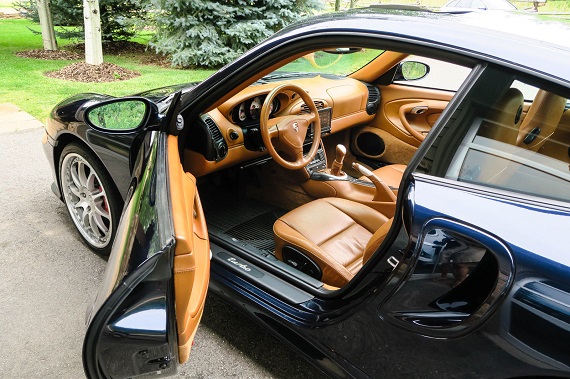 Used 2001 Porsche 911 Turbo (Midnight Blue exterior, Natural Brown interior).

57,078 miles. In exceptional shape – both the interior and exterior.

I purchased the car in June 2016 and have driven it less than 1,500 miles. The Pre Purchase Inspection I had done by a 3rd party Porsche dealer is available upon request. Work I've done in last year (paperwork available) includes: (i) new clutch; (ii) new brakes (front/back rotors and brake pads); (iii) new battery; and (iv) new water pump, thermostat, expansion tank and aluminum adapters for cooling.

Description & Options:
18" 3-piece HRE wheels (see photos); Fabspeed Motorsport exhaust system; 6 speed manual transmission; power driver seat with lumbar; leather package small; heated front seats; rear center console leather; Porsche crest in headrests; aluminum/leather shifter knob/brake handle; rear window wiper; self-dimming mirrors with rain sensor; Kenwood stereo with CD changer and DVD player; satellite raio; iPod connection; Xenon headlamps.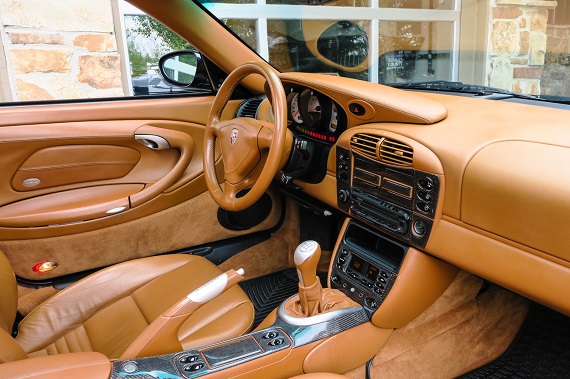 Midnight Blue doesn't shift us too far away from the very common Black, but it does provide some nice variation for those that still prefer a fairly dark colored vehicle. The interior here is the more interesting variation. I'm normally a huge fan of any of the darker tan/lighter brown interior options and while I do like how this one looks it's still tough to get past the general problems the 996 interior possesses. So I'm not in love with it, but I do think the combination works pretty well. Given the mileage the asking price strikes me as a little high, but we've seen the prices for these slowly creeping up over the past couple of years. Thus, while some examples of the 997 have begun to drift into similar value territory, these twin-turbos remain fairly tough to beat.
-Rob