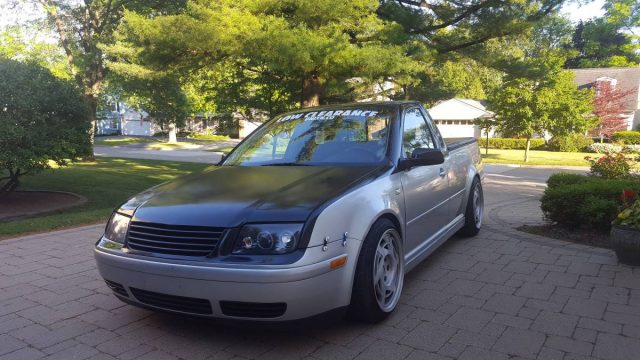 I'm sure you've seen it once before. Someone takes a regular sedan or wagon, grabs a sawzall, then three months later out rolls a car with a bed on it. Usually the rear window is something out of a truck at the junkyard and is held in by some leftover bathroom caulk. The entire car now has the structural integrity of a pool noddle and it's only a matter of time before the entire thing collapses. But what if I told you that there is now a way to make a ute from your VW or Audi without risking your life and everyone elses lives on the road? Thanks to this 2001 Jetta "Ute" in Detroit, I now know there is an entire market for these conversions.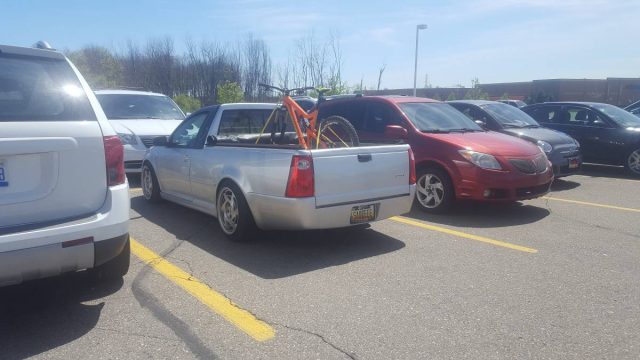 Year: 2001
Model: Jetta GLX VR6 Smyth 'Ute'
Engine: 2.8 liter narrow-angle VR6
Transmission: 4-speed automatic
Mileage: 201,000 mi
Price: $5,600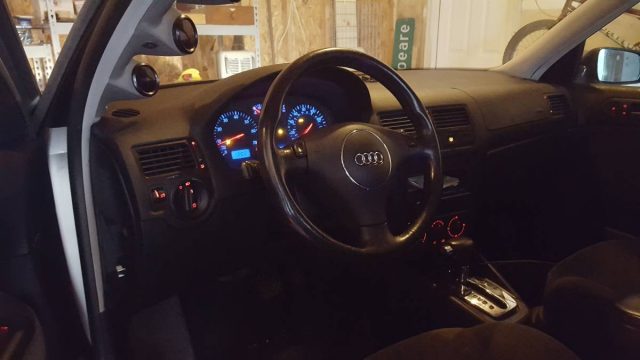 Thinking of selling this unique car to fund another one of my projects. This has been extremely fun and useful and I have reserves about selling it. The car started out as a 2001 GLX that was skinned in the back half and a Smythe UTE kit grafted in to create a unique UTE.

*possible trade for a daily driver + cash* *possibly motorcycle + cash depending*

Drivetrain:
12v VR6 with 201,xxx miles. Chains done at 140,xxx by previous owner.
Has the Auto 4 speed gearbox.
Lowered on Raceland Ultimo coilovers.
Corvette 35th Anniversary wheels with new tires.
Exhaust is solid (I'd get a proper catback) resonator removed and a glasspack is in place of the stock muffler.
Has 1″ motor mount spacers installed to save the oil pan.

Interior:
Mostly original in good condition. No tears in seats and overall very clean.
Audi S-line steering wheel
Audi S-line Bose door speakers and subwoofer.
Aftermarket stereo with amp/capacitor.
Has gauge pod on A pillar, gauges are all hooked up but sensors are not. (Have sensors in box)

Exterior:
Overall good condition paint. no rust, being stingy I would wet sand hood.
Badge-less grille.
Bumper Ties to hold front bumper in place (if you have ever owned a mk4 you will understand)
Custom Bed Cover modified from a ford Ranger cover.
Sunroof still in great working condition with no leaks.
Aftermarket Bixenon headlights.

Overall a very solid fun car. Drive as is nothing stops it from being a Daily driver as is. I use it as a Home Depot wood runner and bike hauler (bed comes in handy!)
I have a lot of parts for this including solid subframe mounts, poly bushings, front camber plates and much more that will come with it. Stock GLX wheels as pictured above also will be included.

Thanks for looking!

Any questions feel free to text 586-651-39four8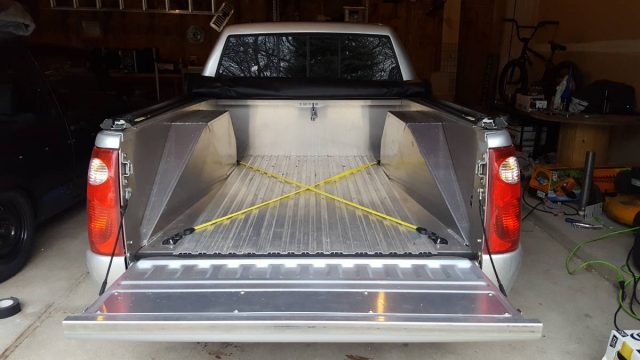 At first I thought this a homemade job with a steady hand and some slick body skills until I did some digging. This is actually a kit made by a man in Massachusetts named Mark Smith and a partner. His company, named Smyth with Y, makes full bolt-on kits for MK4/MK5 Jettas, B6/B7 Audis and Dodge Chargers to turn them their regular bodies into utes. For the MK4s, it looks like the use Ford Explorer taillights and some sort of tailgate I don't recognize off the top of my head. Honestly, these conversions looks pretty clean. We've all seen custom utes before and the majority of them look pretty bad in terms of craftsmanship. Yes, they can only haul about 750 pounds in the bed, but I suppose it is actually not that bad seeing nothing is welded on these conversions. When I think about it, if you asked me if I wanted to drive one of these conversions or a similar year Chevy S10/Ford Ranger, I'd probably take one of these. Even better if you gave me a B6 quattro that has the benefit of all wheel drive.
As for this specific example, it doesn't look half bad. I'd really prefer a totally stock car over this one, but I guess the whole stock thing goes out the window once you start slicing the car in half. It has the 12v VR6 that is loved by many but is paired to the 4-speed auto transmission. Not the end of the world, but a 5-speed manual would make a difference. As for the price of $5,600, I guess you could say it is good value. A 200,000 mile automatic Jetta VR6 isn't worth much, but I can see the utility for someone who wants to haul a some light loads and not give up their VW. It's probably not going to appeal to everyone, but for those that want something like this, it makes a lot of sense to them.
– Andrew