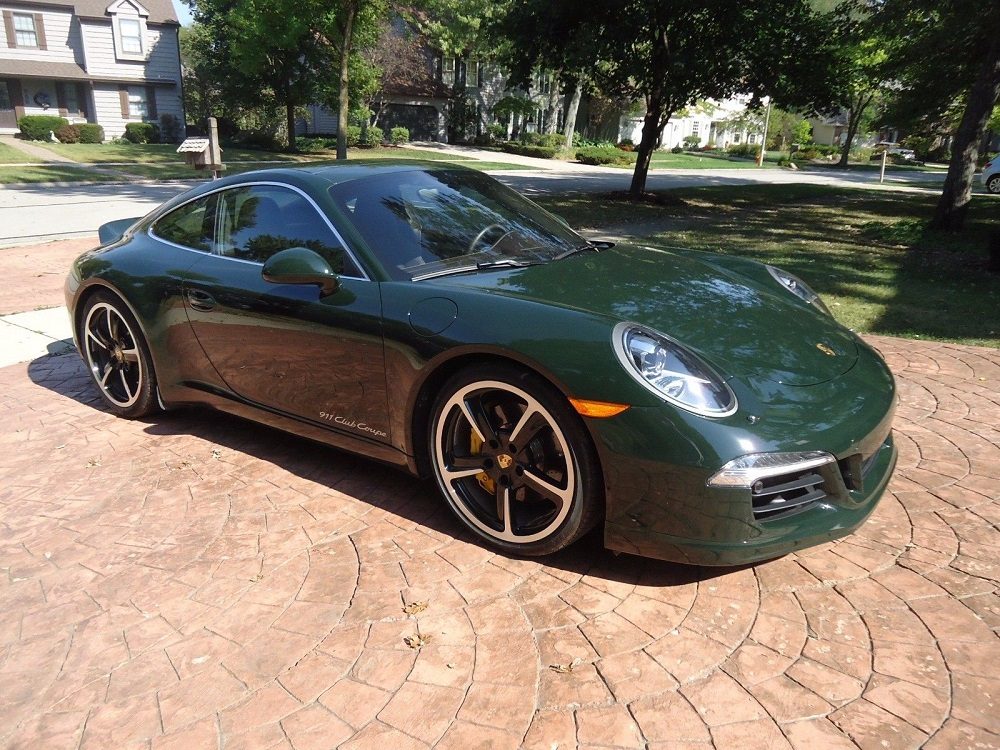 It seems there are so many 911 Club Coupes these days that I can't even recall which are intended to celebrate which milestone. The one we see here, a 2013 Porsche 911 Club Coupe, was built to celebrate 60 years of Porsche clubs worldwide. It's a more general celebration than the 2016 Club Coupe (and 2006 Club Coupe before that), which celebrated the 60th anniversary of the Porsche Club of America.
So what distinguishes the 2013 version? Based off of the Carrera S Coupe, it came with a special Brewster Green exterior contrasted with an Espresso interior. The color combination is quite striking though in a much more subdued way than the extremely bright Club Blue of the 2016 version. To bring additional performance the Powerkit was included as standard along with ceramic brakes, Sport Chrono and PASM. Only 13 were built and the lucky buyers were selected by lottery and asked to pay just over $175K. Like with many Porsche special editions you could spec a similar 911 for less money, though you wouldn't get the special exterior paint.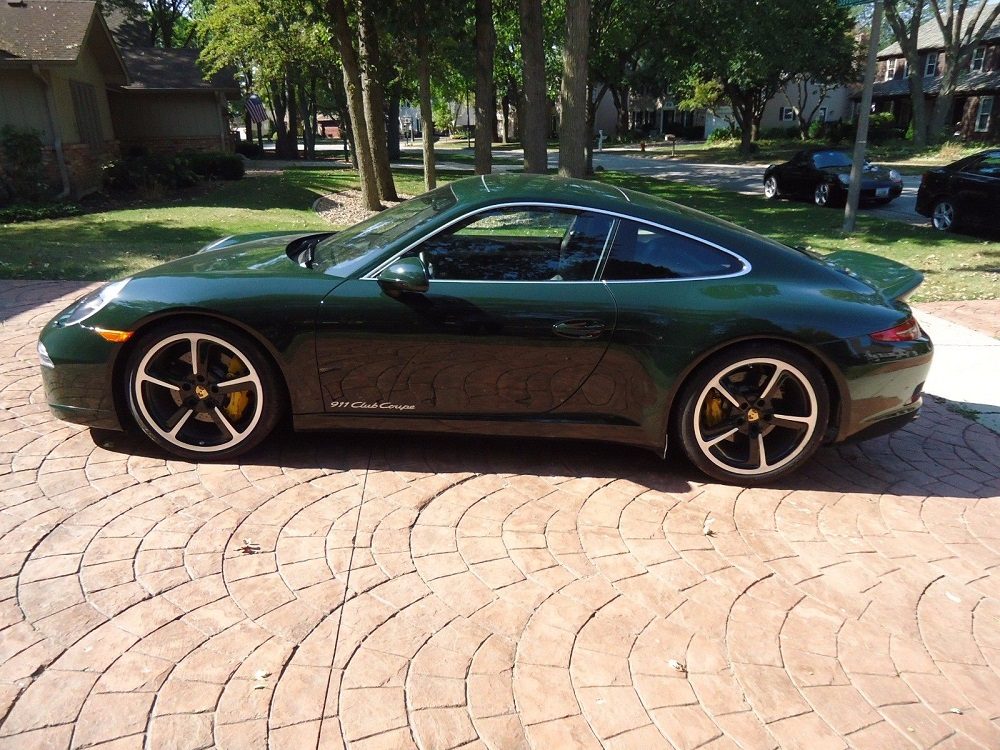 Year: 2013
Model: 911 Club Coupe
Engine: 3.8 liter flat-6
Transmission: 7-speed manual
Mileage: 5,623 mi
Price: $350,000 Buy It Now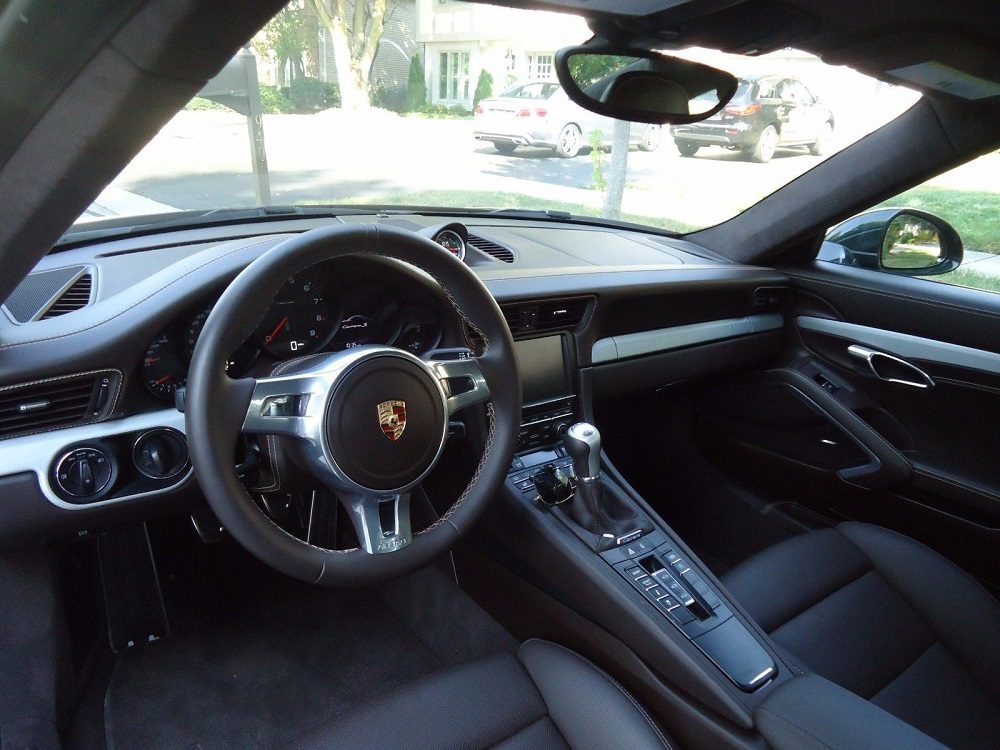 Very rare, Special Edition 911 (991) limited to 13 cars. Factory kept 1 car for permanent exhibit in museum. 60 year anniversary of original Porsche Clubs worldwide 1952-2012.

1-owner, only 5,623 miles; owner won worldwide lottery to purchase car
Brewster Green paint – Porsche family color
Sport Design package with front & rear spoilers
Complete interior custom leather package in Espresso
Adaptive power sport seats
Porsche Communication System (PCM)
Bose Sirius FM/CD, high-definition sound system
3.8 liter Carrera S engine with power kit
430hp. 440 NM torque, 0-60 4.0 seconds
7-speed manual transmission (only 2 of 12 cars)
Sport Chrono; Sport Exhaust
PASM, PCCB brakes, dynamic engine mounts
20″ Sport Techno wheels (Brewster Green)
Paperwork, service records, tools, clean Carfax
Have all of the original paperwork for ordering the car. Letter announcing winning of lottery, 1 of 12 worldwide. Individual photo album showing car being built at factory. Pictures of Porsche family & Brewster Green color history. The 12 owners of these cars get together socially each year. 4 cars went to Germany, 2 to America, and one each to Mexico, Italy, France, Great Britain, and Hong Kong.
The smallest series of 12 911's worldwide by Porsche Factory.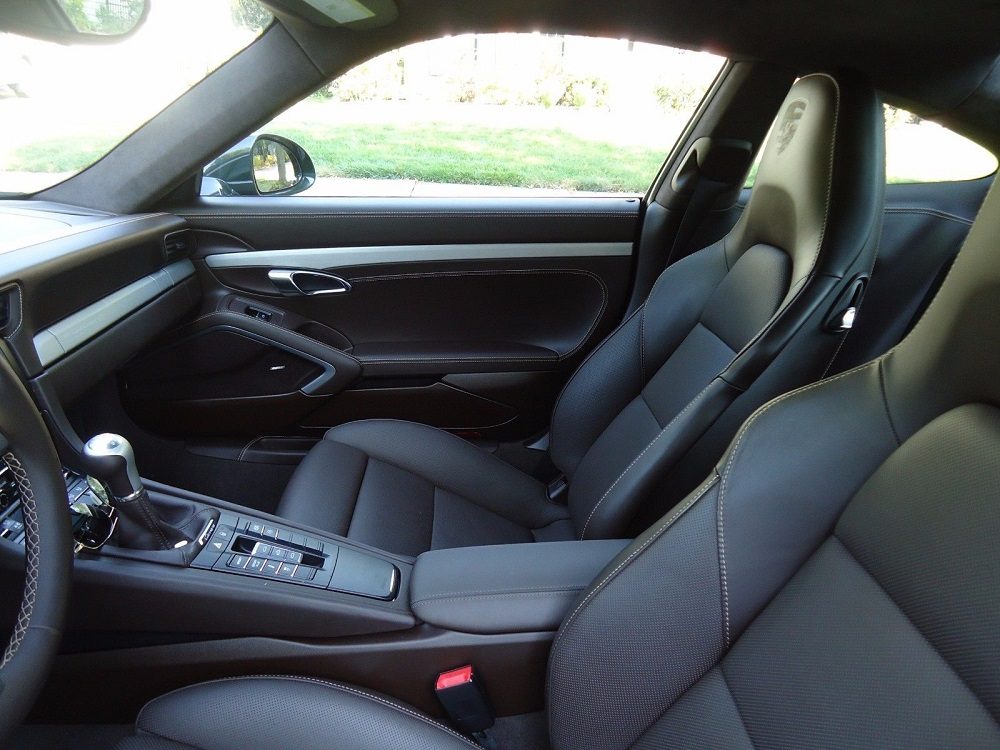 I'll admit I got a good chuckle out of the asking price for this 911. It strikes me entirely as the seller thinking, "I really have no interest in selling this car, but if you'd like to give me way too much money for it, then please do go ahead." I don't know what it's worth, but I can't imagine it's $650K. That said the Club Coupe was destined to be a very rare collector's item from the start and if the seller's statements are correct this one is even more rare. As noted, Porsche built 13, releasing 12 to the public via lottery. Of those 12 apparently only 2 were equipped with the optional 7-speed manual transmission rather than PDK. This is one of those two. So it is a really rare 911 and if you missed out on the lottery, really want one of these club coupes, AND want one with a manual transmission, you don't have many options.
There are a ton of cool Porsches you could buy for this money. Heck, you could get a Carrera GT! So you'd have to really want a Club Coupe for this asking price to make any sense. You'd have to really want one for an asking price $200K lower to make any sense. But if that's you, then here's your shot at one of the very few.
-Rob